Referral marketing is a great way to boost lead acquisition. In fact, it's pretty common knowledge these days in the marketing world that people trust the recommendations from the people they know over other types of advertisements.
If you need a figure to help see the impact, a Nielsen study found that 84% of people trust the recommendation from friends vs other channels. Having a referral marketing strategy is a great way to build your business. So, how do you win new business through referral marketing?
CHAPTER 1



The basics of referral marketing and why it matters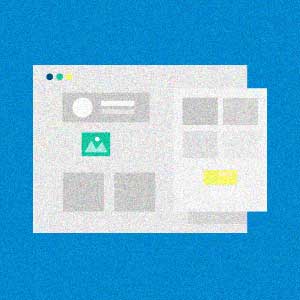 There are a ton of reasons referral marketing works. In fact, there are a ton of referral marketing statistics that back it up. Before we dive too far in, let's review the fundamentals of referral marketing.
What is referral marketing?
Referral marketing is an organized process in which customers are rewarded for spreading the word, compared to your typical traditional marketing. It uses a business's existing customer base to expand potential leads.
What's the main purpose of referral marketing?
The main reason for using referral marketing is to use word of mouth to bring in new customers. You get this result by incentivizing a person/business for referring. The incentive, on top of the person's love towards the business, and a little bit of relationship building gets them to refer to help grow the business.
What are the benefits of referral marketing?
As you'll see the benefits of referral marketing are incredible. It takes some time, relationship marketing, and building up trust, but the end result is well worth it. Here are a few of our favorite benefits.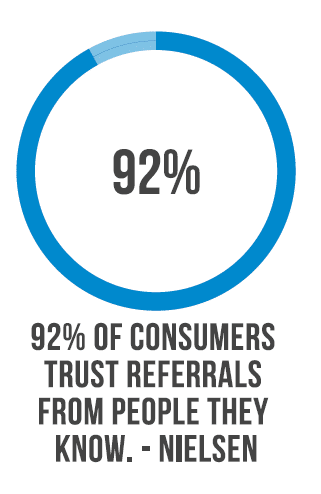 1. Empowers word of mouth
Referral marketing provides scalability for word of mouth to happen. A referral marketing campaign can help put you in front of a large pool of people that you might not be able to get in front of normally. All because you are encouraging people to recommend you, thus encouraging word of mouth to happen and building brand awareness.
2. Leads you to a targeted audience
Most of the time a brand is brought up in conversation because someone is discussing a new product or store they found. This often puts a brand in front of high quality and targeted leads, which is a goal for most marketers.
New customers who were referred tend to be more trusting of your brand since they were primed or warmed up to you from a trusted source. This also makes referrals better customers!
3. It is an owned pay per performance channel
You built your referral marketing program, therefore, it's an owned media channel. As you know, owned channels can be a great extension of your business. They create another way for your customers can interact and engage with you. Because this is an owned channel you're providing an authentic channel that really helps convert.
4. Increase loyal customers
People being referred to your business are typically more loyal customers. It's been proven that these types of leads actually tend to stay with your business longer, according to the American Marketing Association.
Another study by Goethe University found that customers recommended to businesses were 18% less likely to leave a business than other customers.
5. Is a channel for engagement
Emails, social media, and customer support can all tie into referral marketing. You may already send email blasts, and share content on social media. Referral marketing gives you another reason to share on these platforms and communicate with your customers.
You can also engage with them by giving shout-outs on social media, and praising them for their effort. A little public praise can be the exact engagement a customer needs in order to keep referring.
6. Can be a cost-effective marketing strategy
Marketing can take a lot of time and it can quickly become expensive. Referrals are an inexpensive way to market your brand and get the word out there relatively quickly. This is because you're using your existing customers, who you've already built a relationship with to market for you. It's a great way to contribute to your offline marketing strategy.
CHAPTER 2
Why referral marketing works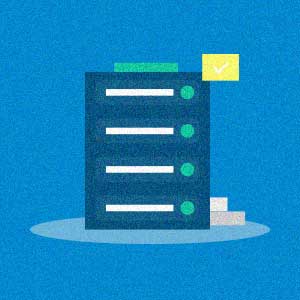 A referral program or system enables you to have a structured flow of collecting and organizing your referrals. When everything comes together with the correct timing, approach, and software, your business is primed for referrals to happen. Let's review some the mechanics of referral marketing and why it works.
Social proof
People get advice from friends on what products to use, where to shop, what to eat, and even what to watch on TV. These are all instances of personal recommendations or referrals. More often than you realize, people buy products based on the opinion of others.
This is what builds up your trust factor and social proof. If people are flocking around a specific brand or product, it's pretty easy to assume they have good social proof.
This is because a referral is more likely to think of you as a reputable brand, since everyone else agrees. This is important because it primes leads to buy faster, creating a shorter sales cycle.
Social currency
People are notorious for sharing what makes them look good or cool, which is why people use social currency to grow their business. So it's safe to say a person wouldn't spend their social currency on you if it made them look bad. But if they do share you with others, it's safe to say that you're worth it.
Referral marketing works because the recommendations or referrals are from a trusted source (a friend). Which is also one of the main reasons businesses choose to implement a referral marketing strategy into their regular marketing campaigns.
Hit your target market
Most of the time people are only referring someone that they think is a good fit for you. No one is going to call up every single one of their friends to refer you, instead, they might think of a few people who actually need or have expressed that they want what you offer.
Even if someone shares their referral link on social media, their like-minded friends are going to be the ones clicking (exactly why social media is important). Therefore, you have the benefit of having your customers do the hard work for you.
This is what builds up your trust factor and social proof. Since you are being personally recommended, a referral is more likely to think of you as a reputable brand. This is important because it primes those leads to buy faster, creating a shorter sales cycle.
Social media
It's no secret that many consumers spend a good chunk of time on social media sites. We really do live in a social media crazed world, and people rely on these sites for a variety of reasons. In fact, a report by Hootsuite suggests, "The average American spends just over two hours per day on social media."
You can use this to your advantage. Many referral marketing campaigns are shared on social sites every single day. Why? Because it works. People are browsing, people are sharing, and if you're part of the noise, you have the chance to be seen. Just to give you an idea, there are now 3.196 billion people using social media, that's up 13% from last year! Here are some best practices for social media referral marketing.
Email communication
Shocker… right? Not really, if you're a marketer you already know how important email communication is. You also know that you can tweak and alter your emails to fit any of your marketing campaigns.
Unlike social media, an email is a little more personal, making it a pretty reliable tool to use. Many referral system options offer email templates and the option to use email for campaigns. Referral marketing happens to blend nicely into practically any email you're wanting to send too. Be it an impromptu correspondence, a formatted newsletter. 
CHAPTER 3
Will referral marketing work for you?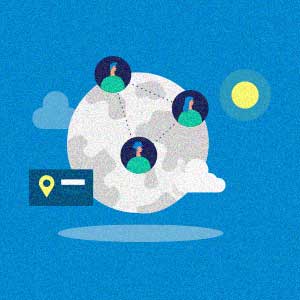 Referral marketing may not work for every business, but there are some of the fundamentals that are needed for a successful referral marketing strategy.
Identifiers that a program will work for you
There are plenty of reasons out there that indicate that referral marketing would fit your business. Here are a few of the top indicators to consider.
1. Have good social proof
If you want to be shared you have to be shared in the first place. People reflect on the actions of others and copy what's cool. 
2. Provide consumers with a reason to vouch for you
Getting consumers to spend their social currency on you and put their reputation on the line is huge. Providing something informative, funny, catchy, sad, etc. can encourage them to share, which will then increase your impact.
3. Have a quality product/service
It's plain and simple. If you offer nothing of value, or if your product is poorly made and doesn't even work properly, you won't get good word of mouth. No one will probably even give you their time to convince them otherwise.
4. Be on social media
More and more customers are turning to social media to ask questions, voice their concerns and learn about you. If you want to fit in with them, you have to be where they are. Plus, it gives you a great platform to share user-generated content, which helps bring in word of mouth referrals.
5. Share happy customer stories
Most people like a little public validation. If it's possible, retweet or share a happy testament from a customer. Or give them a shout out when referring or leaving you a public review. This can entice others to participate. Plus, it may be enough motivation for the customer to become a loyal brand ambassador and keep referring.
It's not just being able to check off one or two things. Your business has to be in tip-top shape for referral marketing to work.
CHAPTER 4
Referral marketing strategies for B2C businesses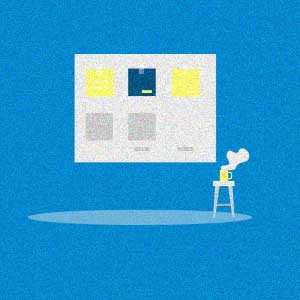 The type of business you run definitely matters for your referral marketing success.  Here are some different referral marketing strategies that can work for different types of consumer businesses and that can help you get more customer referrals.
Referral marketing for retail
Businesses who sell consumer goods often use referral marketing and reward type programs to help them build their customer base. Often times, you'll find that the incentives given for these types of programs are relatively low in value, but still work at converting leads to customers.
Why does it work? Most retail stores sell a variety of items, in a variety of price ranges. When a retail store uses referral marketing, you're likely to see a $5-10 dollar referral incentive or even a percent off coupon. Despite the value being low, it still converts.
Let's look at an example from ColourPop. ColourPop's referral marketing program is pretty simple. "Give $5, Get $5" is their running program headline and it works because their products are rather affordable.
Referral marketing for local services
You've probably seen your fair share of service business referral programs. This is because most people choose services based on recommendations. Meaning service businesses are highly likely to benefit from referral marketing over other business types.
A service business can also tweak their referral programs more than other types of businesses. This is where you might see a tiered reward system or reward stages being used.
For example, a landscaping service may give a reward to their referring customer if their referral requests a quote, and then they might give another reward if the quote turns into an actual sale.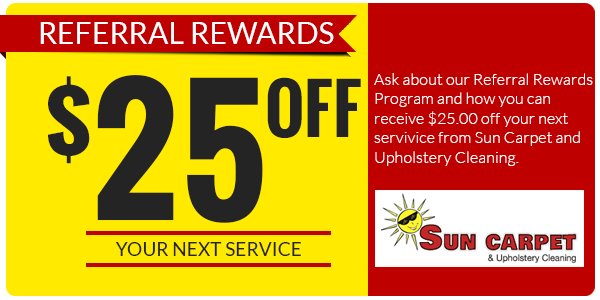 Referral marketing for online businesses
You may have seen an email receipt or website advertise a referral marketing program. E-commerce, SaaS, and other types of online businesses often use word of mouth and social sharing to get their brand across. Referral marketing relies on both of those things.
This is exactly why they turn to referral marketing. This type of program helps to create repeat customers on top of expanding their customer base. A study by Nielsen reported that 65% of social media users learn about products and services through social networks.
Take Dropbox's referral program example. Their referral marketing strategy is one of the most well-known programs out there and has attributed to their success. Their online service grew significantly after implementing referral marketing that incentivized something that people wanted and needed more of. Digital storage space!
Referral marketing for small business
Many small businesses out there don't have enough time, money, or manpower to set up big fancy marketing campaigns. They can, however, rely on good old fashioned word of mouth. Small businesses, like yoga studios, for example, can promote their business inexpensively with referral marketing. It's also beneficial for small business owners to consider starting a mobile referral program.

Most of the time, people will refer to these types of businesses without being incentivized, but rather just because they truly like the owner, product, or service being offered. Take a dog groomer, for example, much of their business is a result of customers sharing their business card and using other word-of-mouth strategies.
Overall there are many ways referral marketing can work for consumer businesses, but they won't all work the same with B2B.
CHAPTER 5
Business-to-business (B2B) referral marketing strategies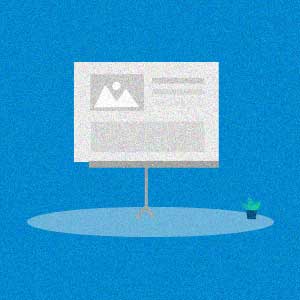 A B2B referral program is a little more 'structured' than a regular customer program. The thing that will make a business refer or partner with you is a little different than what a customer might want.
The key thing to remember
How to use B2B referral marketing to gain new customers? One key to remember is that you are still interacting with an individual, but their motivations may be different.  For example, giving them a discount on their invoice or credits does not motivate them if they are NOT the ones paying the bill.  If you are B2 Little B you may act more like B2C programs.
Here are some things you can try if you plan to run a B2B referral marketing program.
1. Provide an easy way to submit referrals 
This is pretty standard and should be considered for a customer program too. But, remember a business has a job to do, and that doesn't really involve sending your business new partners. So make the process very simple. If they have to think too hard about it or provide you with a ton of information, they likely won't refer at all.
2. Be transparent
As a business, you know you have a lot going on. The last thing anyway wants is to be thrown into a partner program that is confusing and sloppy. Be sure your referral program ideas have clear and concise guidelines. You can even spell out the types of partners you're looking for to take the guesswork out of it.
3. Use automation
You likely already have a pretty clear process of how you work with other businesses. The more professional you make your program, the better a business will feel about referring you to their partners. Not to mention, it won't be as difficult to track word of mouth.
4. Share testimonials
Your reviews and recommendations don't go unnoticed. In fact, as a business, you probably read testimonials about the new software and tools you're interested in trying. You might even try to poke around to see what others businesses use them too. This is why sharing a testimonial, especially from a reputable company, is beneficial.
5. Have a business website
Most people will do a little research. If your business doesn't have a website, you're probably missing out on a ton of potential leads and partners. You'll also want your website to look professional… no one will probably refer you if your site looks like a joke.
As we have mentioned a B2B referral marketing program isn't quite like a traditional customer referral program. You may have heard them called anything from a partner program, an affiliate program, all the way to a reseller program, or even discusses as channel partners.
An example would be the Citrix Partner Program which allows its partners to resell their virtualization solutions or distribute them and train customers on how to use them.
CHAPTER 6 

Setting expectations in referral marketing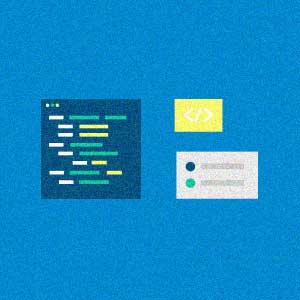 There is a lot to consider when it comes to creating a program. And after all the work you put in, people expect a lot to happen. Well, we all hope for the best, but we're here to tell you that you also need to be realistic. For reference, here is what you should expect for your referral program.
Don't expect virality
You may not have the next Dropbox referral program, and that's okay! Your program can still be successful. Don't let the success of other programs throw your expectations.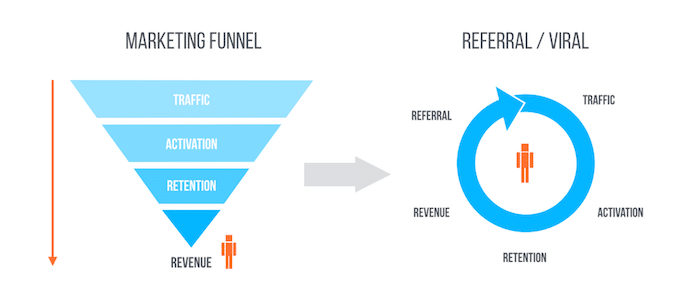 Let's put it in perspective. Dropbox had crazy growth. They grew by 3900% in 15 months. But, their product was something that people were in need of. Their incentive is free storage space, which also aligns with what people want. Their business model is basically set up for referrals to happen.
Though you may not have the same numbers they have, you can still have a successful program.
Don't assume customers are always thinking about you
You still need to promote your referral program. Referral marketing is a fine balance between having customers that like you and promoting the fact that you'd like their referral.
So, even if a customer likes you, it doesn't mean they are going to talk about you. It definitely doesn't mean they will think about you regularly, either. This is why you need to promote your program. Because even your most loyal customers have things going on, and can easily forget about you and referring people to you.
Don't expect to set it up and let it run itself
This is slightly true. You can definitely automate the entire referral process. From promoting it to your customers. Issuing referral codes to customers, all the way to issuing rewards. You can even automate certain triggers that can help you promote your program. But, in the end, you're still going to have to do a little work.
You'll need to occasionally review that everything is still running smoothly. You'll have to change your promotion strategies to align with your other marketing campaigns.
If you're going to do a "DIY" referral marketing campaign, this could mean you'll have to be even more hands on. With configuring it to run as smoothly as possible within your core product. Which could also mean a lot of tweaking along the way.
Don't expect a constant level of engagement
Initially, you might see a surge of referrals. As we've mentioned this could be because you are just now seeing the fruits of your labor. You started with zero referral marketing statistics, and are now seeing a leap in traffic.
After some time, however, this will mellow out. And it may seem like you have a big drop in referral engagement. This is totally normal, it just means you may need to do a little testing and pruning in some areas. You could also be on a slow incline and not even realize it until you look at your statistics over the course of many months.
Just realize, that just like slow sales months, you'll have slow referral months and vise-versa.
CHAPTER 7 
Effective referral marketing strategies and tips
Go beyond customer expectations
Exceeding your customer's expectations, time and time again is one way of priming your business for referral marketing. In fact, a healthy program relies heavily on happy customers. So be sure your customer service is on point.
Offer some sort of incentive
People will talk often times just for being either really happy with your business. But sometimes, that isn't always enough to get people motivated to refer. A simple referral incentive can do the trick and get people talking. If you think outside the box, you might find the perfect non-monetary reward works for you too.
Use your emails effectively
Referral marketing blends in with your existing marketing campaigns pretty easily. A quick link in your email signature or a simple CTA can work really well as a form of referral messaging, and remind people to refer anytime they see your email (without being too over the top!). Here are more examples on how to ask for referrals via email. We also have a great section about how to design a referral email that you don't want to miss.

Give and you shall too receive
If you're a B2B business you may need to give a referral in order to get a referral. Referral marketing works because most of the time it's a two-way street. If you show initiative first, most are sure to follow your lead.
Make it easy for people to participate
Referral marketing is supposed to be easy. If someone has a huge checklist to do, just in order to send you a referral or participate in your program, they likely won't. Fortunately, you skip jumping through hoops and use referral marketing automation to help ease up on the groundwork.
CONCLUSION
How to automate your referral marketing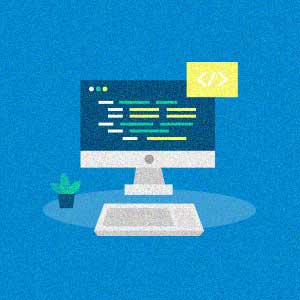 Now it's time to figure out the best way to run your referral marketing program. Automating the process can be the best way to create a smooth sequence for everyone, at every touch point it's involved in.
Now it's time to get started, you have to decide whether to build or buy (automate your referral marketing).  If you have the time, patience, and ability to build your own referral marketing program, then go for it.
But if you'd rather let the trouble be ironed out by someone else, software might be the answer to all your problems and concerns. Plus, you'll be able to cover everything from referral tracking, tracking codes to reporting. Best of all you'll be able to focus on what you do best, instead of trying to add more work on for your team.
If you're interested in starting a referral program, or curious to see what's out there, check out our list of all referral marketing software out there to choose from.