You've decided to launch your first referral marketing campaign. The next step is to tailor a referral tracking system to make sure you're getting you the results you want. There are several methods used to record your data and track your referrals. We go over the most popular ones in detail below:
Why should you track referrals?
When it comes to a referral program, the more the merrier. You're aiming to reach as many existing customers out there, who in turn, reach out to as many of their friends and family as possible. In time, the number of referrals can add up. Whether you track referrals manually or rely on a referral platform, it's important to know which of your customers is referring new ones to your business.
Not only does it help determine who to reward and when to reward them, having a solid referral tracking system can help you find ways to further increase your word-of-mouth marketing. Here are some other top reasons to track referrals:
Gauge customer satisfaction
Tracking a referral program reveals whether or not your customers are actually satisfied with your product or service. A satisfied customer is more likely to refer others to the business, whether a reward is present or not. Therefore, if you have a good amount of satisfied customers (and an attractive referral program), you'll likely see a good amount of referral flow. Metrics like the Net Promoter Score (NPS), Customer Satisfaction Score (CSAT), and Customer Effort Score (CES) can help you track your overall customer satisfaction.
Understand any changes in sales
Say, your sales have been skyrocketing lately. You're thrilled, but not too sure what's causing the spike. Is it the new product you launched? The holiday season shopping? You have a feeling it might be the referral program you've just set up. But without a referral tracking system in place, it's difficult to determine the exact reason (and even more difficult to double down on the specific effort).
View customer participation rate
The success of a referral program and heavily dependent on its overall participation rate. If only a few customers sign up or join your referral program, you may not see too many successful referrals. By looking at the participation rate of a particular referral program, you can determine if any details or incentives need to be improved. If the rate of participation seems low, you can try to revamp the current referral marketing approach (i.e., offer a bigger reward or lower the conditions that need to be met) as a way to attract more participants.
Check the referral sharing rate
A sharing rate is the percentage of invited customers who choose to opt into your referral program. Determine which sharing channels are preferred by your customers – email invites, social media posts, dedicated links, etc. This narrows your focus, allowing you to tailor content sharing ideas specifically for these channels and maximize overall use and conversion.
Sharing rates also include the average number of unique shares per customer. Keep in mind the share rate is different from the referral or conversion rate. For example, a customer might share their referral code 1,000 times to their followers on social media and only actually receive a single referral, which would be only 0.1% referral rate.
Of course, the more a customer shares, the more referrals are likely to arise. You may be able to increase this number by creating a double-sided or tier-based reward system.
Track the conversion rate
As mentioned above, a customer might share multiple times, but only get one or two referrals. Tracking referrals allows you to see how many referrals actually result in a new customer, or even how long it takes a referral to interact with your business (i.e., clicking the referral link, purchasing a product). Based on these stats, you can determine if the referral program or strategy is meeting its intended goals, or if there are any changes you need to make to better engage your customers.
Keep everything organized and in one place with our free referral tracking template
Referral tracking process
A referral program has many moving parts. For example, your referral program may have an expiration date or offer tiered rewards. Not all referral programs are created equal – and they shouldn't be. Referrals can be obtained from a simple solution or from a highly complex program, depending on your business needs.
No matter what type of referral program you choose, tracking every referral element is often one of the more difficult and confusing aspects of referral marketing. Thankfully, there are many ways to keep everything in check, which we detail later in this article.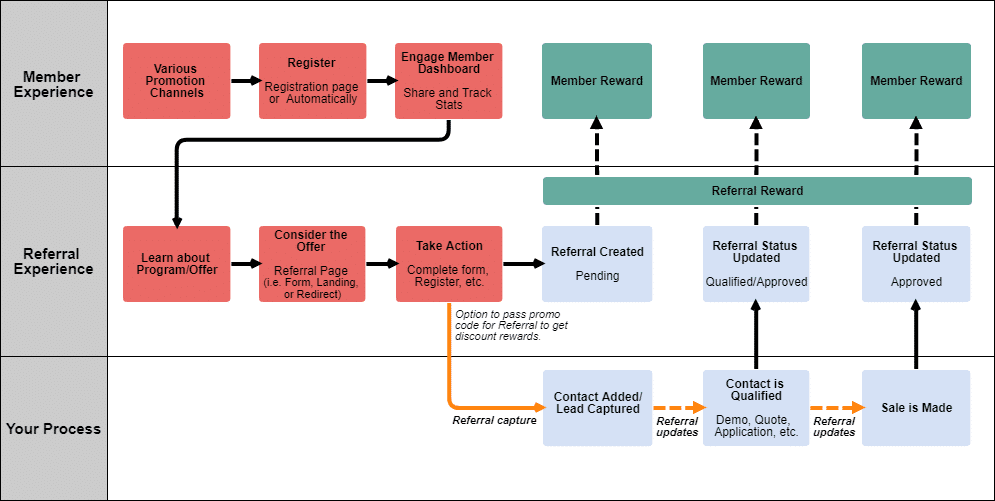 The diagram above shows an example of how a sample referral program works. Notice how every single step or component is included in the process? This is key to good referral tracking. Knowing how a customer moves from point A to point B helps discover the strongest or the weakest areas of the program.
From the moment a customer signs up to when an actual referred sale is made, every step can be monitored through a unique referral tracker, which is assigned to each customer. Referral trackers (also called referral codes) are little bits of code inserted into the referral link. They act as unique identifiers, allowing you to track every step of the referral process.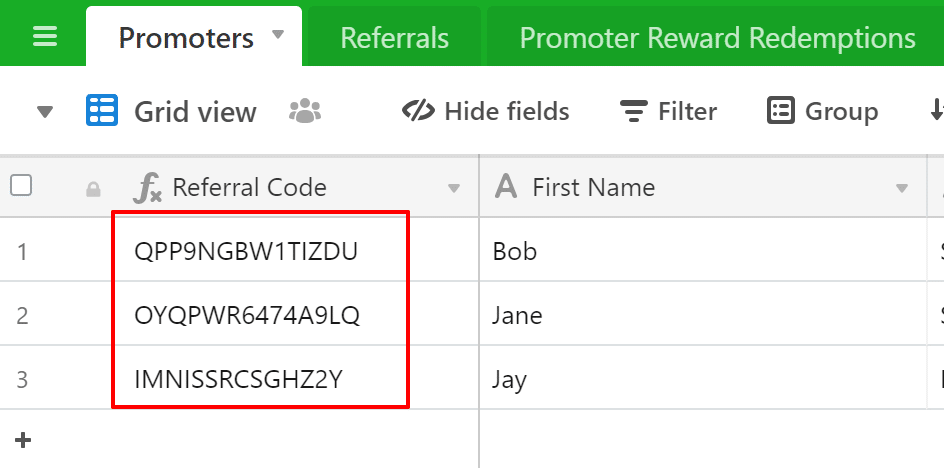 In the example above, the referral code column contains all the unique referral trackers. These are used to identify who referrals are coming from and when the rewards are redeemed. Whether you use a referral code, referral link, or even a physical coupon, a referral tracker is automatically triggered whenever a customer signs up to the program.
There are three ways to track your referral process:
1. Manual referral process
Many brick and mortar stores hand out physical coupons or printed materials to their customers. (If you have a physical location, here are some popular referral card ideas to consider.) To keep track of a customer's referrals, instruct them to write their name on the print-out during redemption, or to remind their friends to mention them during their purchase. You can also assign a code to each coupon, which ties any associated purchase back to the customer.
2. Online referral process
The most popular referral programs are usually run online. They start with a customer signing up to the referral program, and then inviting their friend through a unique referral tracker (link or code).
The unique identifier is immediately matched to the individual customer and their referral through an online tracking system, such as Google analytics. Then, once the referred friend makes a purchase using the link, the customer is automatically rewarded.
3. Using a referral program tools
A good referral program tool is built to handle all the work, even for the most complex referral programs. Without going into too much detail, a referral program tracker typically uses a Javascript web pixel to set user attributes (using browser cookies) on the referral confirmation page. Then, a postback URL is used to pass back information about any conversion data. Finally, an API call sends information ("calls back") to the referral program with the specific URL parameters associated with the customer.
How to track referrals with our free template
To help you get started, we created a referral tracking spreadsheet that can be easily customized for any referral program. Whether you're planning to do a trial referral program for your business, or simply want to understand the scope of how everything works, we go over all the basic referral tracking steps below.
The first thing you'll notice on our referral tracking spreadsheet are the three different tabs: promoters, referrals, and promoter reward redemption.
Promoters
The Promoters tab lists all the customers who have signed on to promote your referral program. Each one is assigned a unique referral code for tracking.


In order for customers to register, you can either provide them with a sign up form, referral link, or simply register them yourself. All you need to do is click on Grid View > Register Promoter (upper left, under Promoters). This will open up a form where you can manually add each promoter.

If you want to share a specific form URL, click "Open form" on the menu under the tabs.


This will open another browser tab with a URL you can send potential promoters to self-register.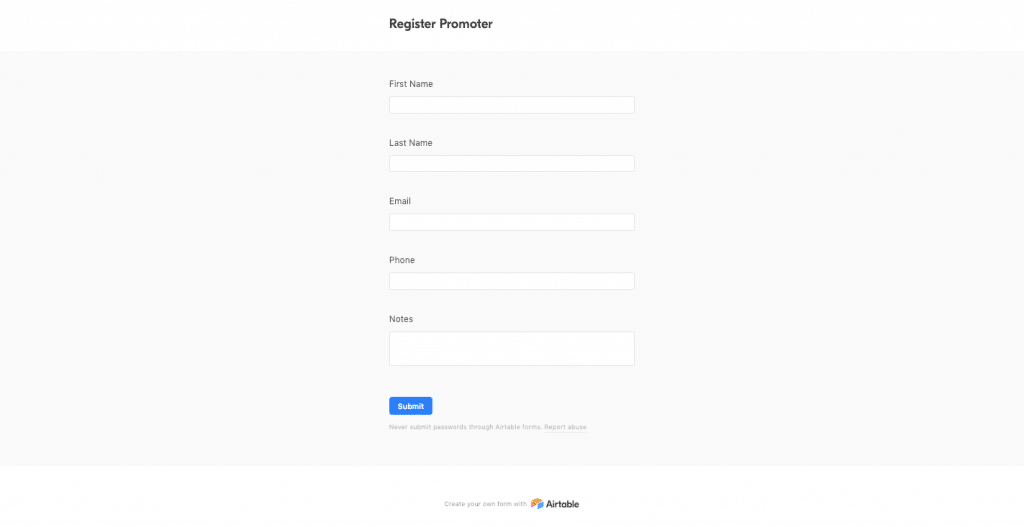 Once you've filled out the form, a referral code will be generated automatically for each of your promoters. This will be used to track their individual referrals and rewards.




As you can see, Airtable provides a form for you to register promoters, as well as a sharable link for promoters to register on their own. While there are many ways to customize your referral program and its tracking spreadsheet, these are a good foundation. If you're just exploring how to run a referral program and aren't quite ready to use software, our referral tracking spreadsheet is a good way to dip your toes into the water.
Referrals
Now, to the Referrals section. Referrals are individuals who have been referred to your business by an existing customer. Just like the Promoters tab, you can switch from Gridview > Referral Sale in order to open the form and add a referral.


The Referrals form can also be opened within the Airtable or through its own URL using the Open form link.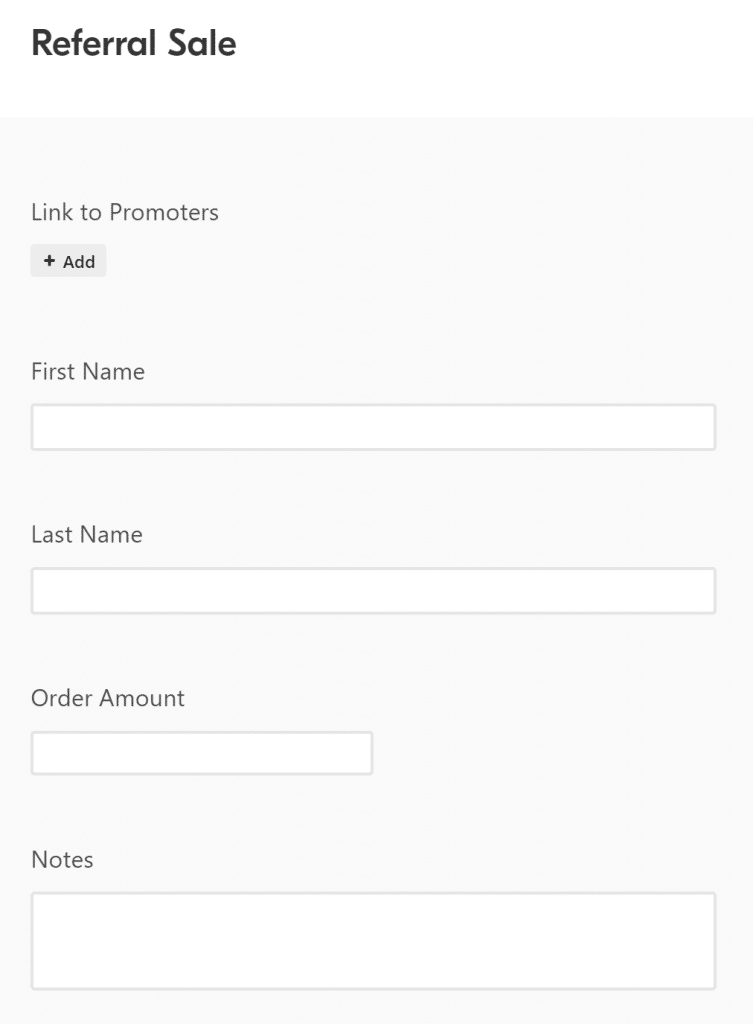 Once a referral is linked to a promoter – using the unique referral code – the promoter can then redeem their reward.



A note on updating Referrals: If a Referral is required to take action to earn a reward (i.e., make a purchase, spend a certain amount), you will have to update the status of the Referral. The typical types of status are Pending > Qualified > Approved or Denied. The ability to redeem a reward can be tied to both Qualified or Approved statuses, depending on the terms of the referral program.
While the spreadsheet can help keep track of the connection between promoters to referrals, and promoters to rewards, it's also a good idea to track the referral's purchases, as well. This helps easily identify the particular referral who made a purchase (and when!) so credit is given to the promoter.
Pretty cool, right? Already, the spreadsheet helps to keep all details in order and in one place.
Promoter reward redemption
The Promoter Reward Redemptions tab is used when the promoter wants to redeem their reward. Simply switch from Grid View > Redeem Promoter Reward. Then, go to Open Form and find the specific promoter through the form drop down, as well as the amount the promoter wants to redeem. Note: This can be customized to any amount you want.)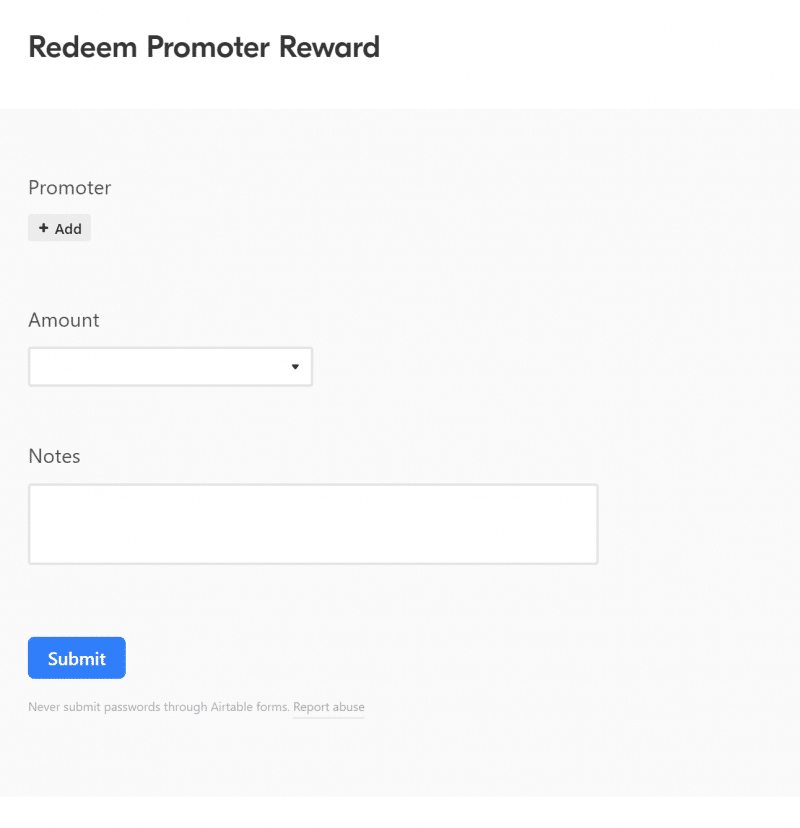 To help you keep track of when redemptions occur, our referral tracking sheet includes the date and time the reward was redeemed. You can also add notes to the redemption process form. In this example, we added notes on when the promoter chose to redeem his reward (as seen in the image below).


8 best ways to track your referrals
In addition to the Airtable sheet we shared, there are many other ways to track referrals. Here are nine of the top ones to consider:
1. Referral tracking spreadsheets
The success of your referral program relies on creating an effective database. Even tracking referrals the old-fashioned way (using a spreadsheet) can be a good option, especially if you decide to manually approve all referral redemptions. Spreadsheets are also perfect for small businesses who don't need a complex program, or for those just testing out their first referral program.
As an alternative to our referral tracking spreadsheet, you can also recreate the form on a Google Sheet or Excel. However, this means you will need to create a unique referral ID for each of your promoters.


These spreadsheets can be further customized with a variety of tools. For example, you can use a simple form builder (we like Typeform!) and sync it with your corresponding Google Sheet.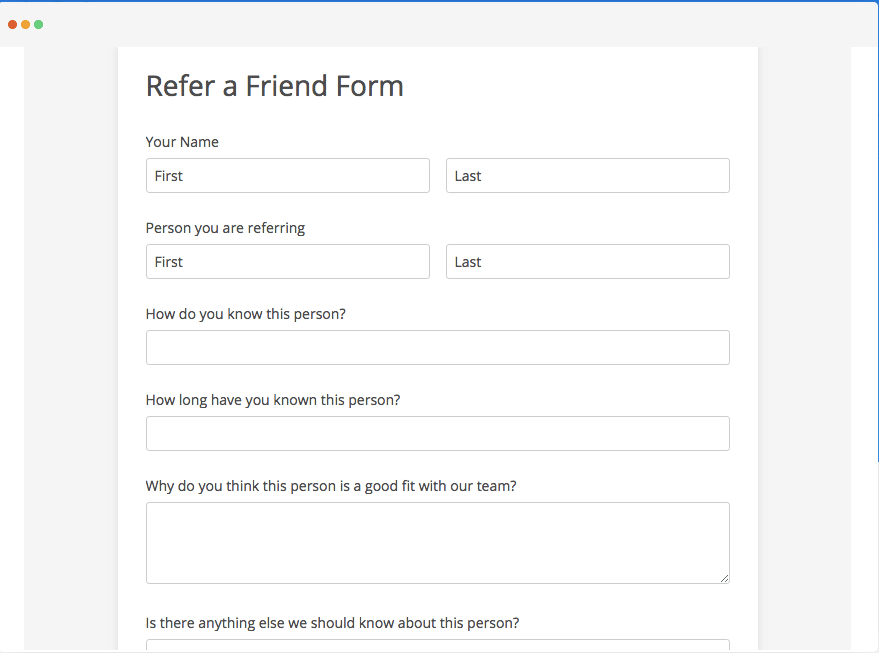 Then, use Zapier integration to automatically add, track, and collect all promoter data into your sheet.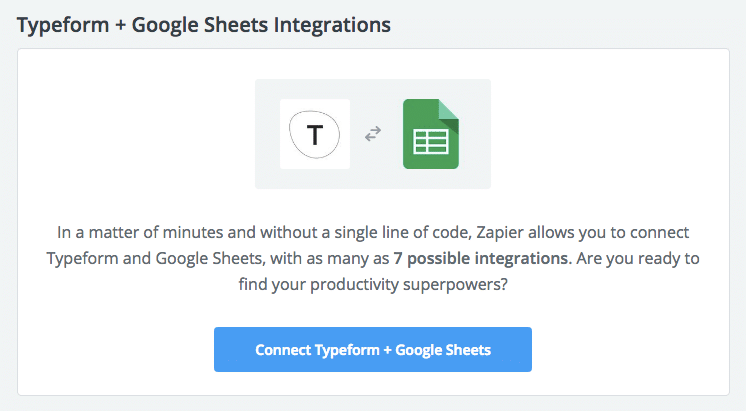 2. Google Analytics
What doesn't Google Analytics do? The robust platform has an attribution model built into it, which includes a way to track analytics and conversions on your website or page. The analytics allow you to easily assess the actions taken on your site, and determine which channels are working best. This data can even be exported using the Supermetrics add-on (for Google Sheet or Data Studio). And unlike other types of tracking software, Google Analytics is absolutely free.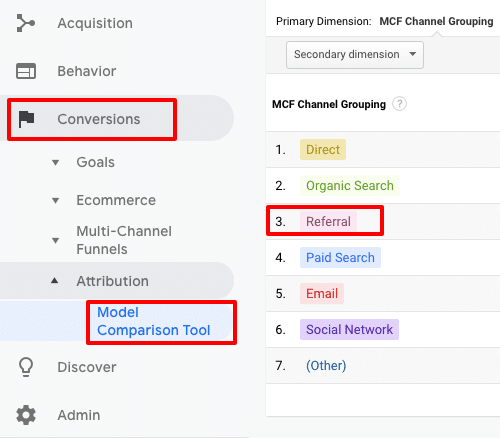 3. UTM parameters
This technique lies somewhere in between Google Analytics and paid tracking software, when it comes to complexity. As part of a URL, UTM parameters are used to identify the specific campaign that is refers traffic to your website.
To apply this, you will have to provide promoters with a unique URL, which they can then send to their family and friends. You will also have to set up a Campaign URL builder in Google Analytics, as this is where all the data on specific visits to unique URLs will be available.
While this method is also free, it does involve a lot more work that simply using the Attribution Model already built into Google.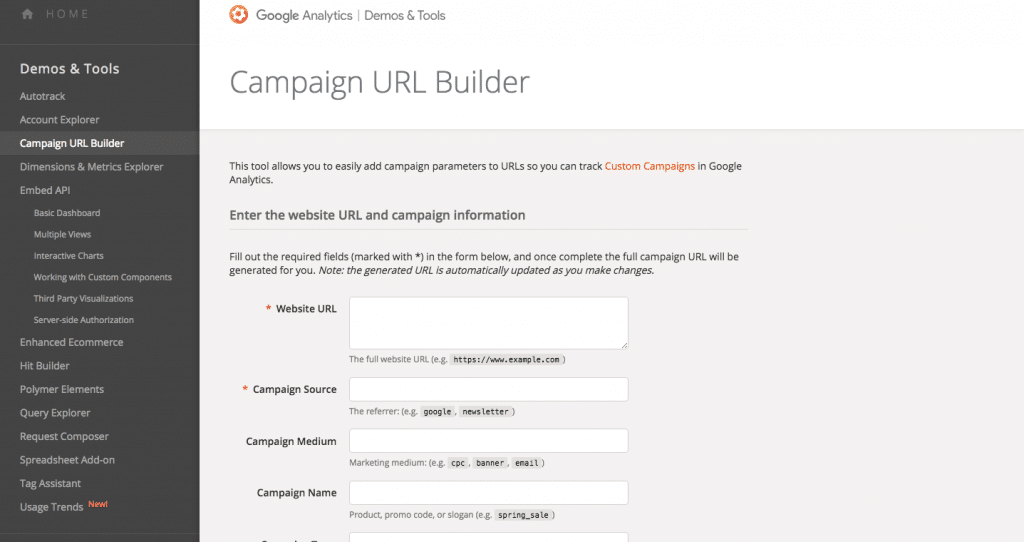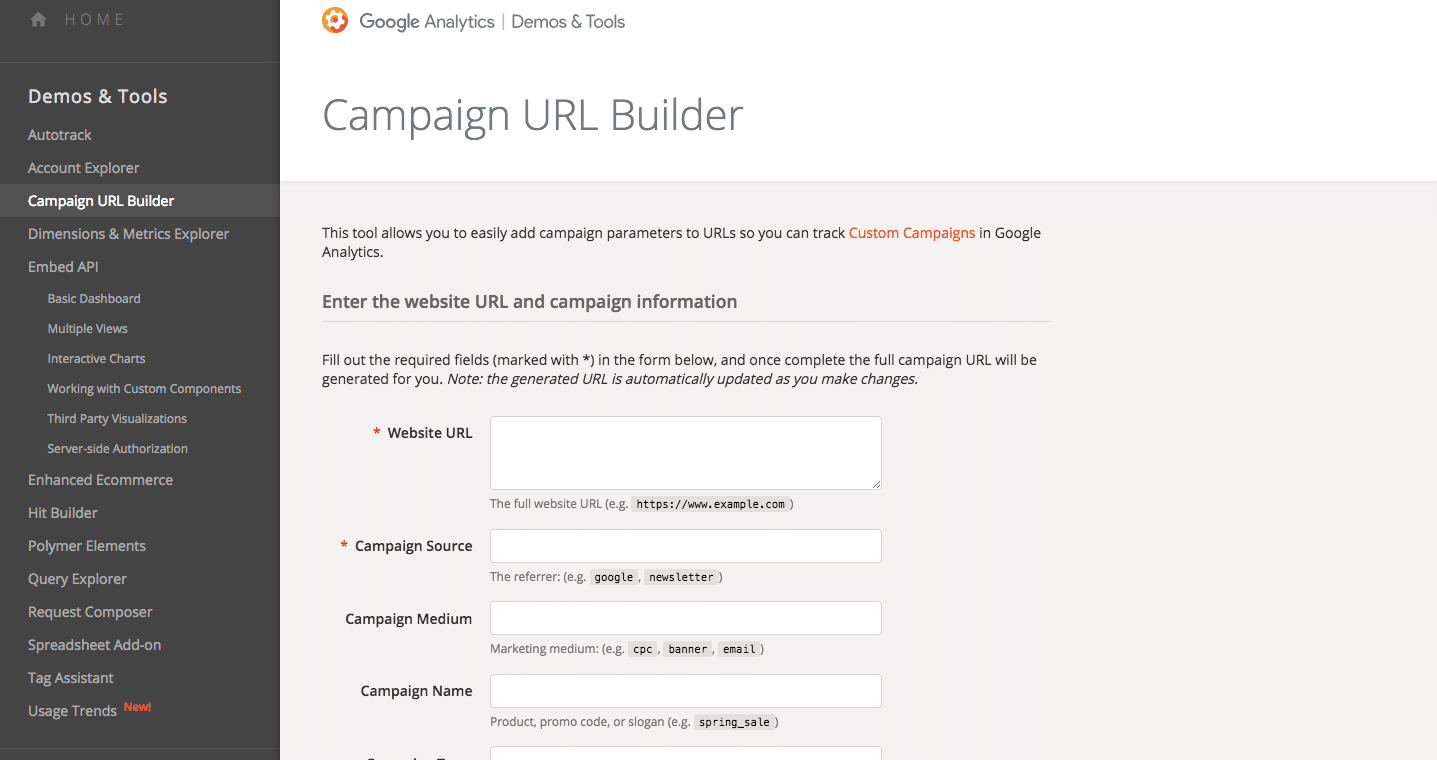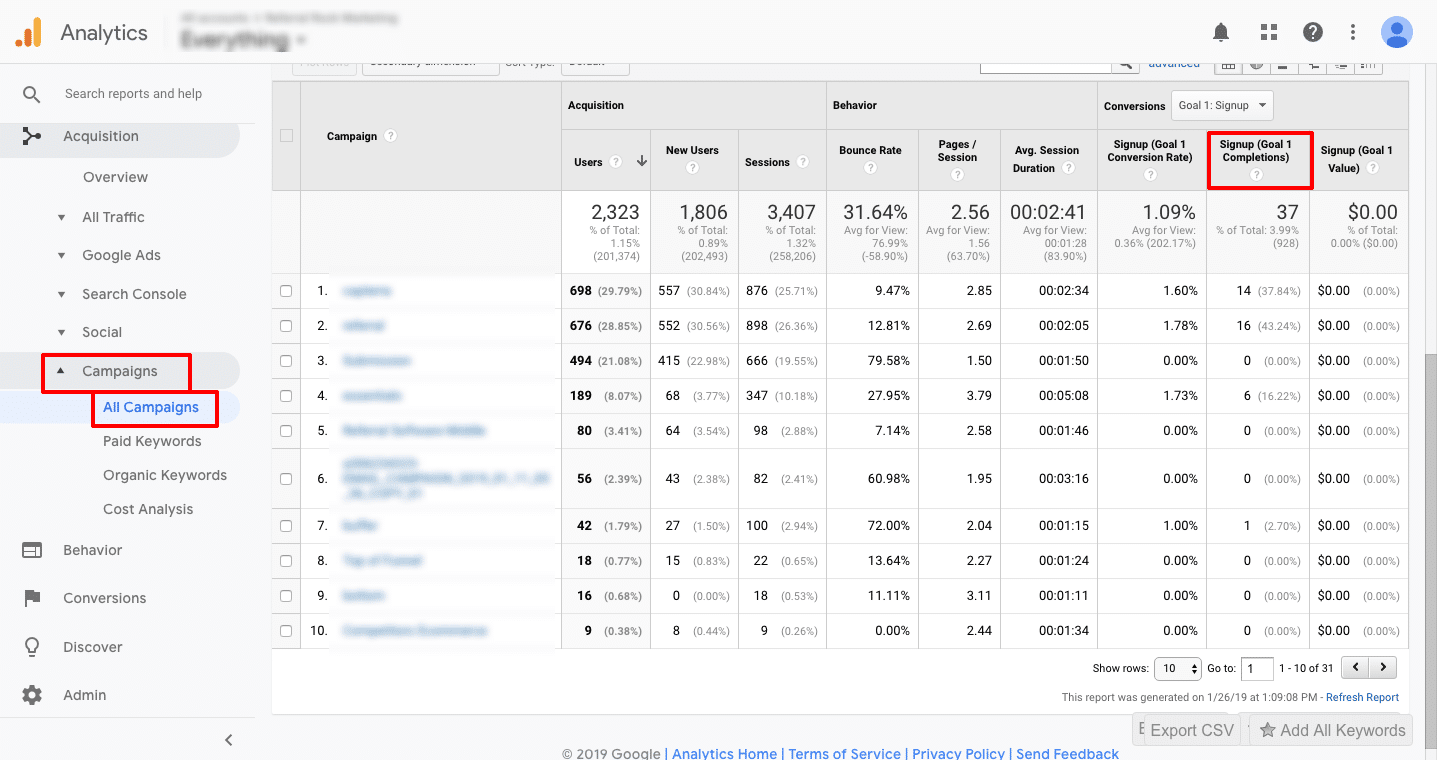 4. Coupon codes
Similar to UTM parameters, you can also provide existing customers with their own personal coupon codes. Customers can then share these coupon codes as a way to refer their family and friends to your business.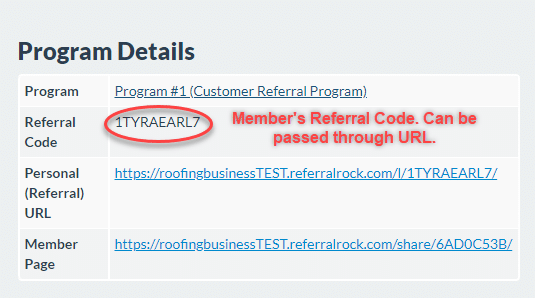 5. Redirected referral pages
In most cases, a referred individual will land directly on your homepage. Redirecting a referral page, on the other hand, allows you to highlight a form, action steps, or any information on the page they see first. You can basically control what your potential new customer sees. (This works really well for ecommerce businesses.)
Redirecting a referral page will typically use cookies to tie the referral to your customer. A tracking cookie contains a history of an individual's actions, and is shared by multiple websites or services. So even without a sign-up form, you will be able to track certain information.
6. Referring form fields
When filling out website forms, you may have noticed many companies like to ask: "How did you hear about us?" This is a great way to learn more about your customer, and a good field to include in your own referral sign-up form.
Although it's not a sure-fire method of collecting data, it's definitely a start. It's also a good alternative to collecting cookies (as you're getting the customer's information through the form), or for service businesses who may require an extra step (i.e., setting an appointment, providing a quote) in order to complete the referral.
7. Redirect individuals after completing forms
Sometimes, you may not be able to add additional scripts to your referral capture pages. In these cases, redirecting individuals after they complete a form is a good alternative. A redirect will basically take information from the source URL (say, a Typeform) and apply it on the confirmation page. The individual will then be sent to the desired landing page with the relevant information. This option generally works best for businesses that use a variety of third-party form sites, and need a way to send the individual back to their site.
8. Referral tracking software
The easiest way to keep track of your referral data is by using a good referral tracking software. Most simple referral programs come with an easy-to-use setup wizard that helps you get started within a few minutes. All you need to do is enter a few basic details, and the software is able to generate a tracking system, track referrals, and even issues rewards automatically.
Referral tracking FAQs
What else can I do with a referral program?
Another useful feature of a referral platform is the ability to manually or automatically approve a referral once the desired event occurs (i.e., a sale, a completed form). Furthermore, by syncing the platform with other tools, like cookies and attributions, a referral platform can effectively expand and fine-tune your program.
What is a conversion tracking tag?
A conversion tracking tag or script is a short bit of code added to a page signifying when a conversion has occurred. A conversion can be a number of things – a demo or quote form submission, an online purchase, a newsletter sign-up, or any other on-site action you want to track. The script is triggered whenever the page is loaded by a visitor.
Conversion tracking tags do three things:
Check if the user is a referral, by checking for the existence of a cookie
Create a referral record and attribute it to the correct customer, or promoter
Optionally, adds other information or parameters to the new referral record from your site (examples include the referral's name, email address, and purchase amount)
This script does the hard work of creating a referral upon a sale or other desired action, and adds the new referral's information to the sheet.
The conversion tracking tag is usually placed in one of the following areas:
A thank you page, after a successful form submission
A confirmation page, after a successful ecommerce purchase
A welcome page, after a successful user sign-up
Should I automatically approve a referral?
Approving your referrals and rewards can be time-consuming, especially if you have to confirm when the sales happen or require a waiting period before rewards can be redeemed (perhaps based on a return policy).
The standard referral platform gives you the option to select automatic or manual approval. If you choose automatic, the referral will be instantly approved once the conversion tracking event occurs on your purchase confirmation page. Manual approvals are typically used if sales are not completed right away, or to accommodate any possible return/exchange periods.
What if someone is sent more than one referral link?
Sometimes, someone will get different link from more than one promoter. Who gets credited with the reward? This is why tracking cookies are typically used in a referral platform. Thanks to these cookies, the first link the referral clicks on will automatically store the promoters unique identifier – and cannot be overridden. The tracking cookies will exist for the specified number of days after the referral clicks. Any new clicks will issue a new cookie, and the allotted time span repeats.
Here are a few examples of how tracking cookies work:
Last smart interaction (Recommended): Credit for the referral goes to the last member whose link was clicked by the referral. For example, if a referral clicks Promoter A's link first, and clicks Promoter B's link second, then Promoter B's cookie will replace Promoter A's cookie. Promoter B will get the reward.
First interaction: Credit for the referral goes to the first member whose link was clicked by the referral. For example, if a user first clicks Promoter A's link first, and clicks Promoter B's link next, Promoter A's cookie will not be replaced (unless it has expired).
Last interaction: Cookies are always replaced by the referral's latest link click, regardless of whether the referral clicks the same member's link more than once. This reduces tracking accuracy and fraud detection, but can be useful if multiple members and referrals are expected to share the same device, as each referral link click on the same device will be tracked as a different user.
The above just scratches the surface of the ways a tracking cookie can be used in a referral program. When planning a referral program, it's best to make sure you answer the following questions (especially if you are using a referral software tool):
How long does the tracking cookie stay in a referral's browser? Do I have the option to change its expiration?
What happens when a referral uses a mobile browser using the referral link, and then switches to a desktop browser?
How do I include this data capture on my privacy policy so I am GDPR compliant?
In conclusion
We covered quite a bit on how to track your referral program. We also shared a basic referral tracking spreadsheet to help get started.
With all the different steps and data to track in a single referral program, it's best to read up on the best one for your business. Our blog offers a wealth of information to get you started, while Referral Rock Learn is full of marketing guides with more in-depth information.