Integrations that run on autopilot for any business
Live that automation dream with integrations for any type of business
Integrate into your process
Seamlessly add our platform to your current customer experience and touch points
Promote your referral program on various marketing channels throughout the entire customer journey. Make it easy for your advocates to access your referral program, and enjoy increased engagement and sharing.
Give the best program experience
Choose your customer's touch points
Select the registration method
Capture referrals across all channels
Capture new referrals through your existing lead capture process or our built-in referral capture forms. Then drive referrals to personalized landing pages to increase conversion.
Select your capture method
Integrate your lead capture process
Keep customers engaged and updated
Automatically update a referral's status when they make their first purchase, so you can easily track and reward your best customers.
Align each referral status to your sales process
Select your referral update method
Integrate your systems and sales process
What makes Referral Rock different?
We understand marketers are busy. But creating an on-brand experience is important. Create the perfect sharing experience that works with your systems, then let the program run on autopilot with an all-in-one referral marketing platform.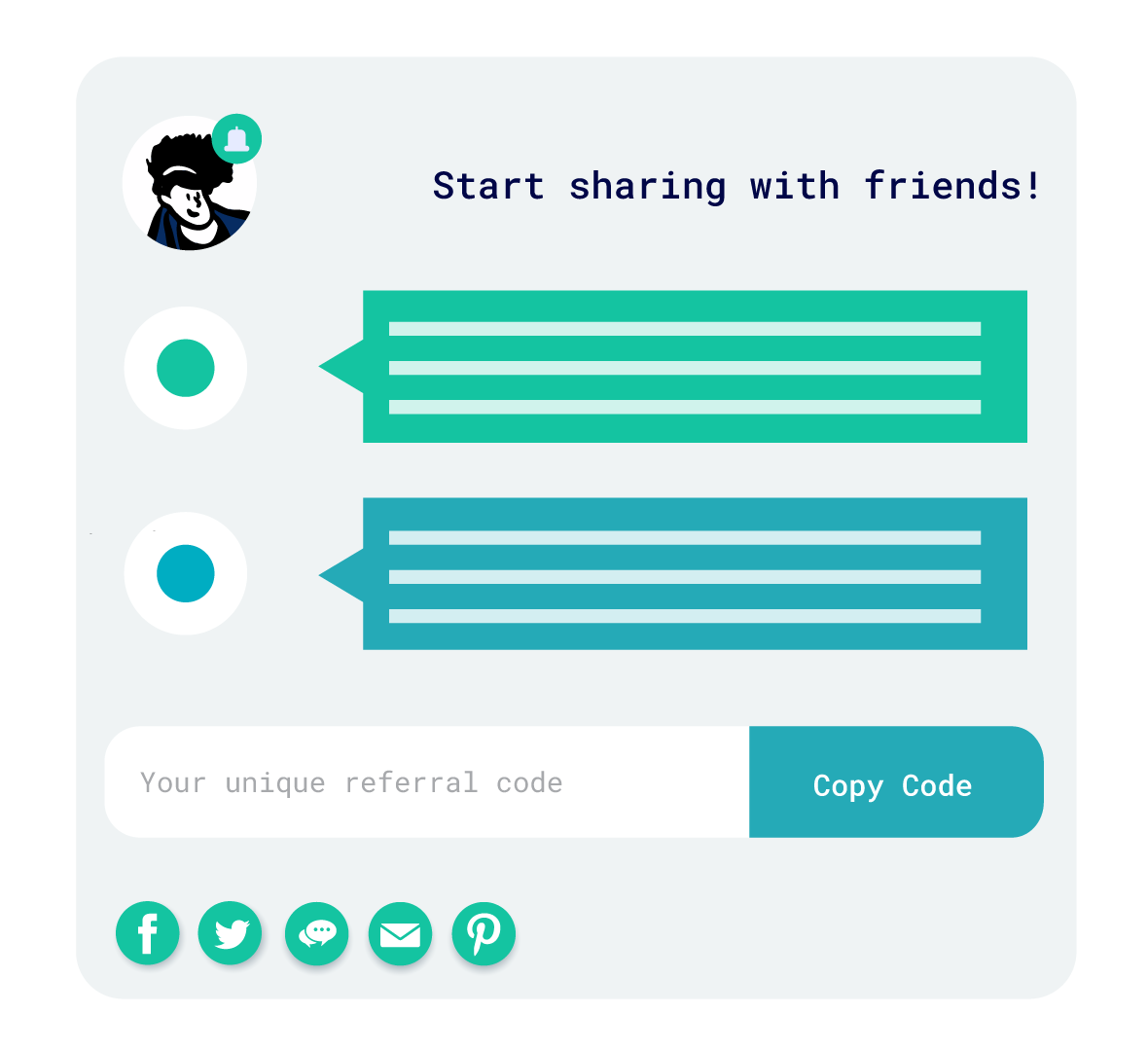 More sharing, smarter incentives, higher engagement = more referrals
One-click sharing from emails or embedded experiences
Highly configurable reward options that align with your brand
Keep advocates in the loop and engaged with notifications
Live that automation dream, with integrations for ANY type of business
Platform that works with the systems you are already using
Supports multi-step (CRMs) and transactional (ecommerce) sales processes
Approve, schedule, and automate reward fulfillment
Want to discuss whether our marketing programs would suit your business?
If you're wondering whether we are right for your business, we're here to answer all your questions. We can discuss: