17

minutes to read
It's no wonder why many businesses struggle with picking marketing automation tools. There are so many options available. It's easy to be unsure of what tools will actually benefit you.
Many businesses are compelled by the idea of automating their marketing. Especially for small businesses.  Yet they become overwhelmed with the amount of marketing automation tools available. Furthermore, the price point can be a major turn-off for a lot of up and coming businesses.
Businesses want to be in the
marketing automation
movement but are not sure where or how to fit in. Everyone wants to do what's best for their customers. They also want to be conscious of the size of their company.
No matter how small or large a company is, no one wants to come off as being insincere or impersonal. How exactly can that tie in with automation software? Customization is key – especially if you're starting out.
It can be overwhelming to learn about all the marketing automation software. With that said, there are a ton of tools and features for businesses of every size.
As a small business, "you may be better off with working with an A-La-Carte approach. Working with a few tools that cover the exact features needed or that are most important for you."  
Ben Gran, Kabbage
.  
As a small company, you may enjoy using both manual and automated marketing. You don't have to drown yourself with automation; you can dip your toes in to see what works.
So now you're thinking… 'What marketing automation tools will work for me?' 'What software will work with my budget?' 'Can I find something that is easy, but that will provide me with the right tools to help with my business's success?'. As a small business, you can
benefit from
automating your marketing.
The Funnel
Let me put marketing automation in perspective. You can break down your marketing automation into different levels in a funnel. Each level of the funnel provides a level of automation.
The biggest group is the mouth of the funnel. This provides you with a basic degree in marketing automation. It's the easiest and most affordable way to "feed" your growth.
As a result, you trickle down according to the advancement of the automation process. Many small businesses think they need coverage at each level of the funnel. In reality, starting at the most basic level might be enough. You have to build your way up… Or in this case, down. G2 Crowd mentions that smaller companies desire tools that are easy to learn… but also handle a wide variety of features (the most common ones at least).
The Mouth of the Funnel (Attract)
Attract contacts.  Some may think email automation is not a form of marketing automation. But think about it… Email automation is a definite component of marketing automation. Along with social media and blogging, you can turn strangers into visitors.  These visitors will turn into leads. Blogging is used to write helpful content that is relatable to your industry. Work on SEO – it's a great way to get your website in front of people. Use social media to post about your blog content. You can also use it to promote sign-ups for your newsletter.  Use emails to blast out your newest blog entries. You see how this is turning into a cycle?
Mid-Level (Nurture & Convert)
This is the stage where you start dipping your toes in analytics.  You're also working on combing through your list of followers. Probably via social media and email lists.
One way to nurture these leads is to offer them resources (like ebooks and guides). Perhaps you want to start utilizing forms to get more information. One way of doing that would be to use your landing pages to display forms.
You may also start expanding your channels of communication to more than just email. You can do this by connecting on social media, blogs, and other web pages.
Spout (Retain & Close the Deal)
Now you're taking what you learned from your mid-level approaches. And implementing them to turn more people into customers. You understand a greater degree of marketing automation.
At this point, you're implementing different ways to keep customers happy. You understand analytics more. Plus, you are a little more advanced at gathering lists of contacts. Now you're tracking what your contacts respond to.  You may even be sending them surveys what they're interested in. Yes, you made it to the end of the funnel and a pat on the back is well deserved. You've funneled out your best customers!
The Marketing Automation Tools
Okay, by now you're wondering what marketing automation tools make up the Holy Grail and can increase your reach. We're going to focus on marketing automation tools for newbies and small businesses.
But that doesn't mean these tools aren't helpful for big businesses or eCommerce sites too.
Listed below (not in any particular order) are a few 
budget-friendly
,
 easy to use
, and 
totally
worth it
 tools. They will help any small business improve their leads and free up some time. So, without further ado…
Email Marketing
This is an easy way to engage in email marketing. Email automation allows you to send your emails to customers at specified times. There are a ton of cloud-based email services out there, here are a few to consider.

"ConvertKit automation allows you to send the perfect sales sequence to each subscriber. It's simple to use, cleanly designed, and very powerful"
ConvertKit uses triggers so that when an event happens it will produce a certain action to occur. The Software explains how each step of the automation process should flow. It's a great email automation marketing tool. It includes unlimited: forms, courses, landing pages, automation rules, and emails.
Price: Starts at $29 a month

"Being yourself makes all the difference"
MailChimp has over 12 million users, making them a top contender for email marketing. MailChimp is
primarily
thought of as an email marketing automation tool. But that's not all they offer. Some features that push it towards the marketing automation spectrum as well.
MailChimp is compatible with hundreds of apps, making integration easy. This tool offers resources for creating, managing, delivering and sharing everything you need. Some other features include analytics, mobile, templates, segmentation, A/B testing, campaigns. Plus, so much more.
Price: Starts at $0 a month

"Powerful email marketing, made simple. Create professional emails that bring customers to your door"
Constant Contact provides a powerful and easy to use. Constant Contact is simplistic yet customizable. Some great features include customizable templates, contact management, list-building tools. Not to mention tracking and reporting, social media sharing, apps, and integrations.
Price: Starts at $20 a month

"Lightweight marketing automation that doesn't suck"
Drip is the lightweight alternative to the bulkier versions of marketing automation. They used a simpler version to craft an easy and cost-effective tool. This tool is great for doing all the marketing jobs.
This easy to use automation software will help any small business increase conversions. Some key features include campaigns, widget, tracking performance. Plus, easy integration, reports, split testing, data exports, and customizable templates.
Price: Starts at $49 a month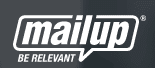 "Are you ready for a new way of thinking marketing?"
Mail Up allows you to use email and SMS to reach your customers. They give you the tools to create completely automated workflows.
Mail Up isn't only geared towards email and SMS message automation. They also help you build customer engagement, generate leads and increase conversions. Some best features are database management, landing pages, API & integrations, filters, customizable.
"Evolve to Omnichannel Marketing Automation. All from One Platform."
Omnisend offers omnichannel features built just for eCommerce marketers.
Offering sophisticated automation workflows that are surprisingly easy to implement, you can add email, SMS, Facebook Messenger, push notifications, WhatsApp, Viber, and more to the same automation workflow. Handling your communication across several channels, Omnisend lets you bring your marketing operations to one simple dashboard.
Omnisend offers a free plan for basic email marketing that allows you to send up to 15,000 emails per month, and their Standard plan including automation starts at just $16 per month. For those who are outgrowing simple email blasts, Omnisend is definitely worth a look.
Price: Starts at $16 a month
Referral Software
A marketing platform that automates word of mouth to occur.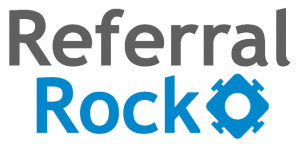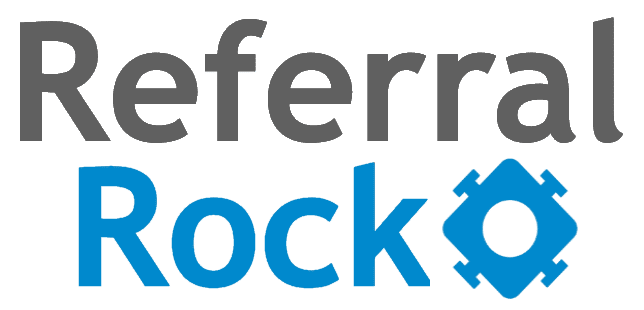 "Referral marketing software for any business"
Referral Rock provides online referral marketing automation software. It helps any business get more customers using the power of their own network.  
Online and offline businesses can design incentive-based programs. Enroll existing customers and partners into a program. Capture new leads and sales, then issue rewards.   
This software automates every step of the process. That way the business can scale. Not to mention measure the success of referral marketing programs.
Social Media
Automate when and what social media platforms your messages are shared on. You set up your calendar with the things you'd like to share and these software options will take care of the rest.

"A better way to share on social media"
Buffer is a super easy social media manager for all marketers. Between their browser extension and their drag and drop scheduler… You have an easy way to share content.
Plus, you can post to all your social networks by clicking what ones you want your message to go to. Some of Buffer's features include Social Analytics, Calendar, Timing Tool, and Mobile Capability.
Price: They offer a free plan – the first paying plan starts at just $10 a month
"Spokal makes content marketing easier. It drives more traffic to your site, converts more people to your list, and drives more sales"
Whether you want to grow your business or if you're a content marketing pro. Spokal gives you the tools you need.
Spokal does the busy work for you. So that you have more time creating great content. A few helpful utilities from a huge list are… ROI calculation, rank tracking, keyword recommendations, automatic SEO benefits, image editing, and scheduling.
Price: Starts at $49 a month

"Manage all your social media marketing in one place"
Hootsuite allows you to automate your social media messages. You can track and measure analytics. As well as share messages across all your social media profiles.
On top of that, you can run campaigns and contests to better engage with fans. Some of their top features include browser extensions, mobile capability, insights, and analytics.
Price: They offer a free plan – paying plans start at $34.99 per month

"Edgar doubles your traffic"
Edgar is the smart scheduler. He will give all your best content it's time to shine. Plus it's said that he never runs out of things to says. So your social media will never go silent.
You tell him where you want things posted and he will handle it. He's pretty much your right-hand man in growing your audience. His top features include category-based scheduling, category creation, bulk import.
Price: Starts at $79 a month

"Social Media Scheduling & Marketing Tool for Agencies & Social Media Professionals"
SocialPilot can help you in a huge way… with up to 500 posts per 200 social profiles you can create one booming account.
So if you run multiple profiles you won't have to worry about capping out at a limit.  You can share and schedule all your posts easily with their bulk scheduler. Take a look at their content suggestions or work in a team collaboration.
A few favorite features include post scheduling, custom Facebook branding, bulk scheduling, and browser extensions.
Price: They do offer a free plan. The first paying option starts at just $4.99 a month


Sales Automation
Need help with automating sales tasks? Or the sales process in general?  Then sales automation may be the answer for you.

"Put your sales on autopilot once and for all"
SalesAutopilot covers a little bit of everything. It includes an extensive list of features with little to no cost.
This tool has made it simple to install all aspects of email marketing and CRM automation. Here are a few features… Email marketing, integrated email, SMS and direct mail campaigns. There is also lead nurturing, sales process managemen, and customer targeting. Not to mention, call center integration, built-in CRM, A/B testing. Plus, there are much more.
Price: Starts at $0 a month, goes up to $19 a month if you send more than 400 emails.

Lead Management
Perfect for those of you who want to nurture prospects. As well as create messaging aligned with customers.

"Land more leads, drive more enrollments. Customer acquisition platform for your business"
Leadsquared sends leads down the sales funnel. And faster by helping with lead capture automation. As well as marketing automation, sales acceleration, and marketing/sales analytics.
Leadsquared wanted to provide businesses with an all-in-one tool. That would help simplify the process of increasing leads. They wanted to make sure businesses could capture leads. As well as and activity data across all channels.
A couple of their features include lead engagement, and marketing analytics.
Price: Starts at $15 a month

"Automate customer journeys as simple as drawing on a whiteboard. Engage at the right time with personalized email, in-app messages, SMS, and postcards"
Autopilot consolidates all the applications that marketing teams use. And puts them into a single service. That way all the teams connect.
This software uses a simple formula,
acquire
> nurture > grow. With Autopilot you can also connect your apps to make automating tasks easier. Some neat features include segmenting, forms, postcards, conversion tracking, and revenue funnel.
Price: Starts at $20 a month

"An all-in-one marketing solution. Igniting small and midsize business growth! Save time. Generate sales. Grow your business"
Genoo can help you develop marketing strategies, content development, and technical website support. Their focus is to get you ahead of your competitors.
This all-in-one marketing system show you whats going on in all aspects of the sales process. As well as lead generation, email marketing, lead nurturing and finally lead scoring.
Genoo is all you need in marketing right at your fingertips. The list of features is large. But here are a few… Website and content management system, blogging platform, and SEO analysis. There are also a lot of email marketing tools built in.
Price: Starts at $199 a month
"Sales and marketing automation software that works as hard as you do"
Infusionsoft has around 120,000 users. This makes it one of the most well-known marketing automation systems.
Infusionsoft offers an all-in-one system. This touches on CRM for small business. It also includes marketing automation. Plus sales automation, online sales, analytics, payments, mobile solutions, and integrations.
Infusionsoft has aimed all these tools at helping small businesses.
Price: Starts at $199 a month

"Turn visitors into customers. Jumplead converts visitors to leads and nurtures them into customers"
Jumplead is for people who are looking to work smarter but do not want to fork up a ton of money. It was also made with the user in mind. Providing practical tools to cut complexity, resulting in more effective marketing. Some features include live chat, email marketing, and analytics.
Price:
Starts at $49 a month – they also offer a $0 play before you pay option.

"The world's first free B2B Lead Generation Network.
Albacross helps companies master their B2B digital marketing"
Albacross is the world's first free B2B Lead Generation Network. It offers a SaaS service that enables users to uncover leads on their websites.
The platform is perfect for getting information of those interested in you. Such as the pages they have visited, their key decision makers and how they can
be reached
out.
Albacross also comes with an account-based marketing solution. Where it is possible to buy and display ads targeted only to the selected companies. Through targeted marketing, advertisements can reach prospects wherever they are on the web. Using leading technology, Albacross displays ads across screens worldwide.
Albacross develops and produces updates based on the requirements of their clients. Last but not least, this service is free.
Price:
100% free
for their lead generation service.
The All-In-Ones
These tools don't focus on one aspect of marketing automation. They help with many things across the board. Like sales, email, campaign and lead automation.

"User.com is a full-stack marketing automation software for turning your visitors into happy customers"
User.com allows you to gather information about your prospects, communicate with them via live chat, chatbots, gather contact information by using popups, send automated emails and SMS and much more.
The tool makes it easy to create automated paths where you can pinpoint the moments your leads receive messages. It will save you time and make sure your communication is consistent.
Price: Right now available in Freemium Starter Pack – 100% free, includes modules like Chat, CRM, Knowledge Base, and Calendar."

"Marketing Automation for SMB's. Everyone deserves the means to create love-able marketing"
Leadsius is the host of a slew of great features. They include but are not limited to email marketing, marketing automation, web forms, landing pages, lead analysis and reporting, website tracking and WordPress plugins. Leadsius gives small and medium-sized businesses what they need to generate revenue and relationships.
Price: Starts at $0 a month

"Nurture is a 'dead easy' marketing automation application for businesses to connect with, engage, acquire and retain customers via highly personalized conversations across channels"
This is another all-in-one tool that can help a business with a variety of tasks. Nurture uses a simple interface and is packed with all the core features required for creating the best marketing resources. Making it perfect for any small business.
Some of the features include on-site visitors tracking and engagement, email marketing, surveys, customer segmentation, A/B testing, reports and metrics and contact management.
Price: Starts at $95 a month

"Behavioral messaging automation that puts customers first. Harness web & mobile app data to trigger, personalize, and scale messages that convert"
Customer.io has what you need: automation, segmentation, user profiles, analytics, personalization and many other features. This tool is flexible and lightweight all-in-one.
This tool is built to send emails based on what people do or don't do. Ultimately, this software was set up for you to reach people at exactly the right time. Some of their awesome features include A/B testing, tracking conversions, and custom designs.
Price: Starts at $100 a month

"Connect applications, data, and processes across teams. Always have the information you need at your fingertips"
Azuqua offers a ton of connections to applications. Thus allowing for seamless integration. They pull in data from everywhere and put it into the system you use.
Azuqua synchronizes data across all your departments and routes it to to the right person. Depending on the customer's behavior, requests, and interests. Because of this, your team will be better suited for engaging with what the customer really wants. A few features offered are automation of workflows, CRM integration, social integration and of course personalization.
Price: Starts at $225 a month

"All-in-one Online Marketing Platform to Grow Your Business"
This is another all-in-one software. It can be tailored to whatever industry your business is in. A cool fact about GetResponse is that they are the first email service to provide a webinar marketing solution.
Their platform has quite a few bells and whistles. GetResponse created a user-friendly experience and provides users with an easy drag and drop interface. This helps to create designer-quality emails and landing pages in just minutes.
A couple of their features are their Image Editor, Email Templates, A/B Testing, Forms, Marketing Automation, Web Event Tracking, Email Marketing, and Autoresponders.
Price: Starts at $15 a month