There are many ways to grow customer engagement in your referral program. You may already have a few ideas on how to increase customer involvement. But have you ever considered gamification?
Gamification can make referral programs fun. Gamified referral programs are a win for everyone. Customers will be intrigued while sending referrals your way. People are competitive by nature. By creating a referral program that feels like a game, customers will stay interested in your product. When a customer is having fun while earning rewards they will mention it to their friends.
The idea of using gamification in referral programs is not a new concept. M2 has mentioned that gamification started surfacing around 2010. Since then gamification has gained a lot of traction. M2 also explained how they expected gamification to increase referral traffic, by as much as 250% between the years 2011-2016. Gamification is still growing in popularity. A survey by Boston Retail Partners said that 87 percent of retailers plan to use gamification to gain more engagement with customers over the next 5 years.
What is gamification?
What exactly is Gamification? Well, gamification is the use of game methods and techniques. These techniques help motivate and engage users. The motivators are usually a type of rewards like prizes, points or badges.
Who uses gamification?
Many companies use gamification to increase sales and boost loyalty. Think of Starbucks and their rewards program. You earn stars for your purchases, and then you trade those stars for rewards. Starbucks also offers double reward days – which creates a sense of urgency, creating a buzz and resulting in increased sales. Starbucks really has created a rewards program that gets people committed to their brand. As a result of these awesome rewards, their customers have probably shared the app with their friends. A rewards program that can also double as a referral program, kudos Starbucks.
Another good example is Verfin, a fraud detection, and anti-money laundering software. Verafin used a month-long referral program or what they called a "Referral Rally" to increase referrals. At the end of each week, the member who had the most referrals would receive 1,000 points. Then at the end of the month, the top 3 members with the most points would be able to choose a prize. Verafin also added referral certification challenges to their referral rally. This helped educate their members on how to talk about their company to potential referrals. As an additional incentive, once a member completed a certification challenge they would receive a badge. Educational and rewarding, always a good combo.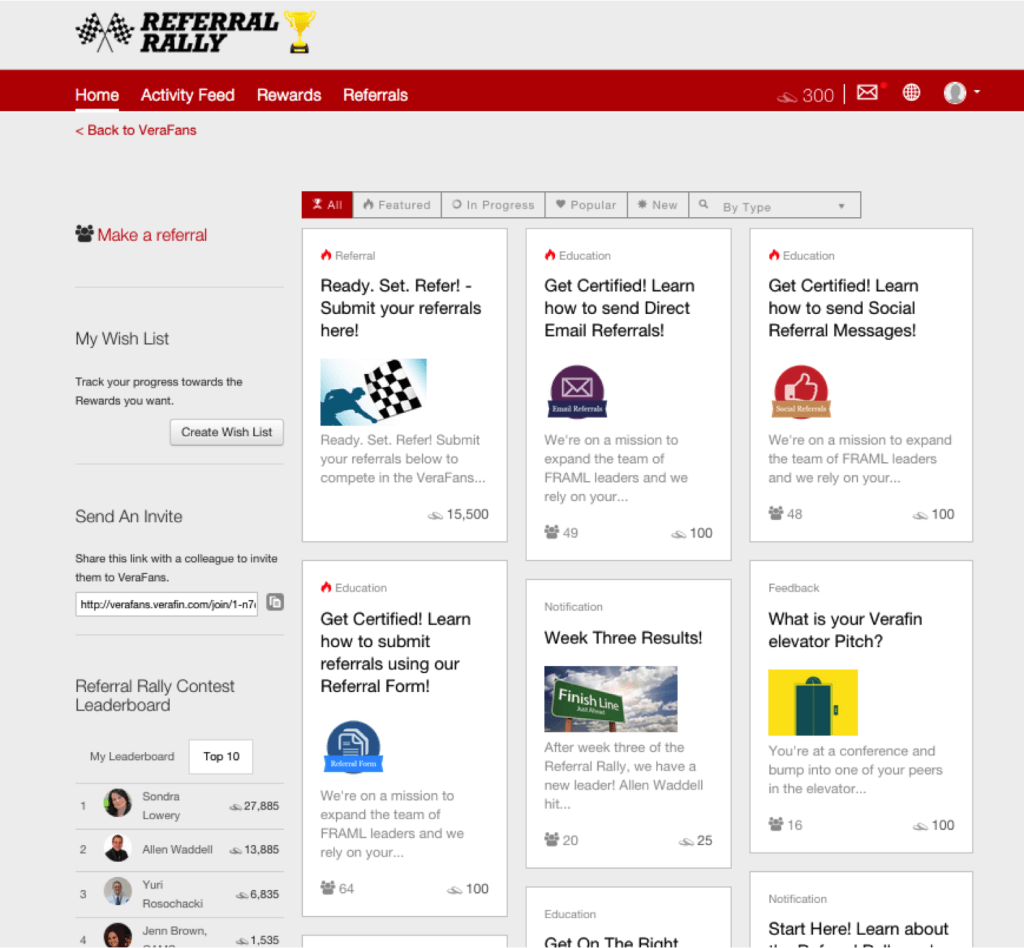 Verafin's goal was to gain at least 40 new referrals during the rally. They received 117 instead. Since the members had to complete challenges within a time limit, it made the process feel like a game. By gamifying the referral process Verafin was able to engage its members and motivate them to send out more referrals.
Ideas for gamifying your referral program
Points
You could offer points for every referral made. After a certain amount of points, let customers trade the points for gifts. For example, a business might use a point system for their referral program as such. If you refer a friend, you will receive 5 points. If that referral makes a purchase, you will get 30 points. Therefore by referring, you are able to quickly build credit in your account.  As an added bonus, referral points can be added to your regular rewards points, where each dollar you spend turns into a point.
2. Badges
Badges can be used in a variety of ways.  Receiving a badge could be a good enough incentive, in some cases. For example, Untappd, a beer social app, uses badges. This allows beer enthusiasts to earn cool badges for completing a variety of criteria. Or you could reward badges as a way to engage your customer while they complete their main goal. On top of being visually appealing and motivating, you could incentivize the badges to be extra rewarding. For example, Dreamstime will give their customers an additional opportunity to earn cash if they display their badge on their website. To earn a badge their customers have to get a certain amount of referrals to sign up to use the service.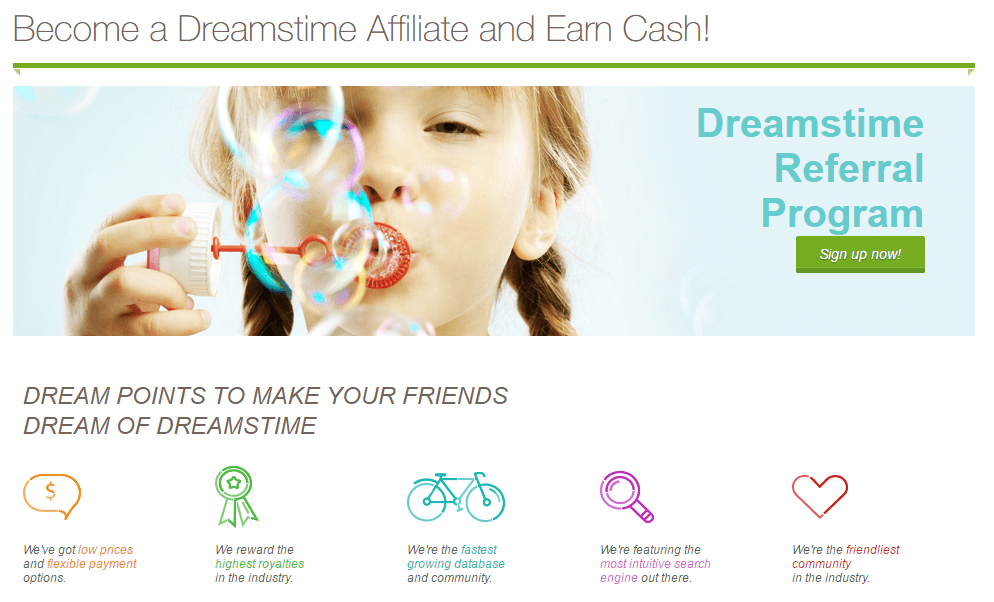 3. Leaderboard
Customers like to see where they stand on the leaderboard. This visual aspect can motivate them to send more referrals in order to win 1st place. This works especially well if the 1st place winner receives a grand prize (ties in with limited quantity rewards/contests). Tesla Motors is a great example of a company that has used a leaderboard referral program. Tesla also changes their program every year, which definitely keeps things interesting for consumers.
Tesla marketing seems to always make things very proactive for their customers, which is why their referral program always seems to have good engagement. It also helps that their product is highly sought after. The Tesla marketing referral program gave their top referrers from each region was rewarded with a Ludicrous P90D Model S and a trip for two to the Model 3 unveiling event. Not too shabby.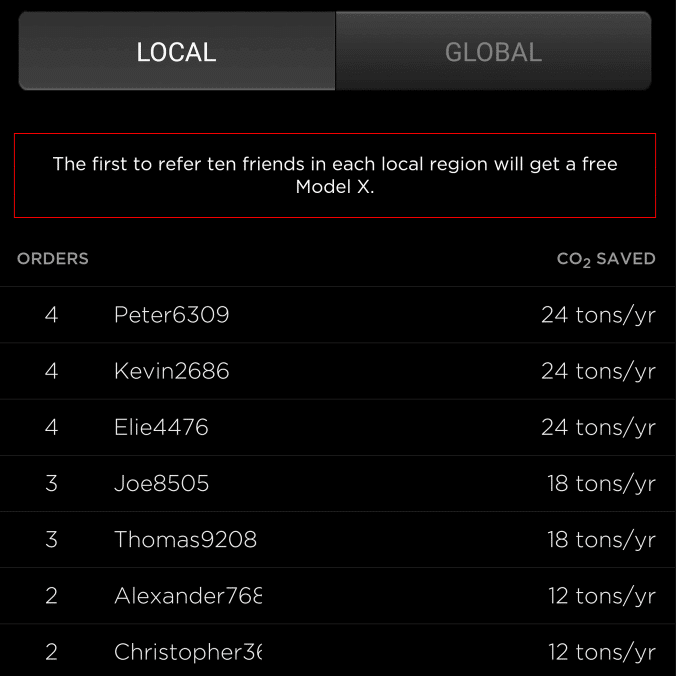 4. Contests
Creating contests is another way to get the customer's competitive juices flowing. Similar to the leaderboard, you can create a challenge for customers to get referrals and the customer with the most referrals, by a certain date or time wins a prize. You may have experienced one of these contests on a social media site. Consultants for LuLaRoe, a clothing boutique, host loop contests pretty regularly where you have to go to each consultant's page and 'like' the loop post. Great use for gaining B2B referrals.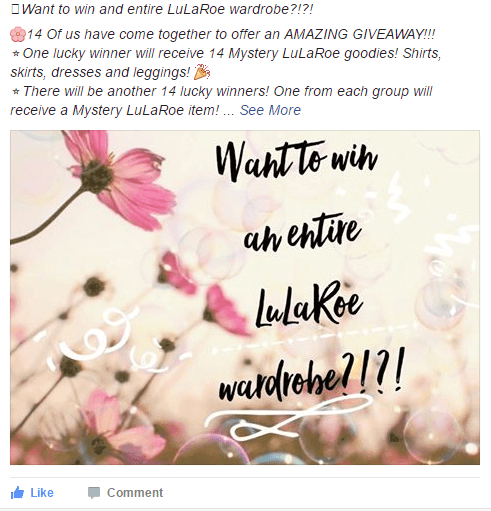 Gamify your referral program
Gamified referral programs are fun for customers. Customers will feel like they are playing a game instead of doing a chore. Gamification can create a buzz for your company. Excitement can lead to customer loyalty and customer loyalty can result in referrals. Go ahead and try a gamified referral program.