Last Updated on
44

minutes to read
This article is part of the "Getting Started With Loyalty Programs" section of our definitive guide dedicated to customer loyalty and loyalty programs.
You may enjoy other articles from this section:
A variety of businesses use loyalty programs as part of their marketing strategy. The idea is that the programs make the customers who already love coming back even more incentivized to do so. Thankfully, customer loyalty program software makes running these types of reward programs easy. 
What is a Loyalty Program?
A good way to increase the likelihood of returning customers is to set up a rewards or loyalty program. Customer loyalty programs can also help increase retention and profit.
A loyalty program — not a referral program — is a type of rewards program. Customer loyalty programs reward customers for making frequent purchases, in the hopes of driving customer loyalty. A customer loyalty program offers a discount, a free item, or specific merchandise as a reward. This happens after a customer makes a certain number of qualifying purchases. Many types of businesses use loyalty programs, including airlines, restaurants, and eCommerce retailers to name a few.
Most loyalty programs provide the customer with some sort of reward tracking card. Nowadays, loyalty software is available so instead of using a card to track purchases, it's done so by an app.
Examples of Loyalty Programs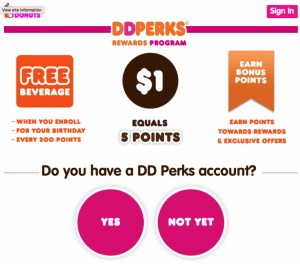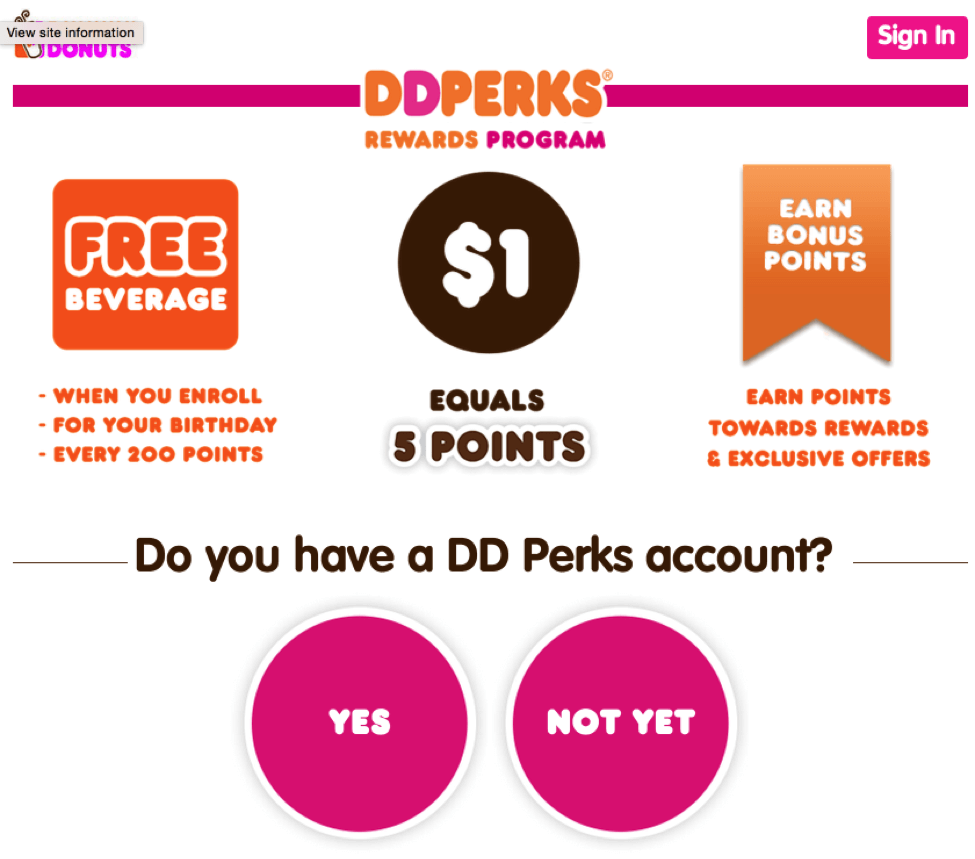 Dunkin' has a popular loyalty program. If you make purchases through your DD Perks account, you accumulate points. Those points turn into free beverages. They also send out a birthday reward and often send out other coupons to Perk Members.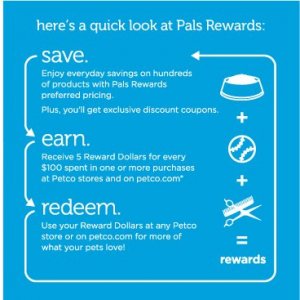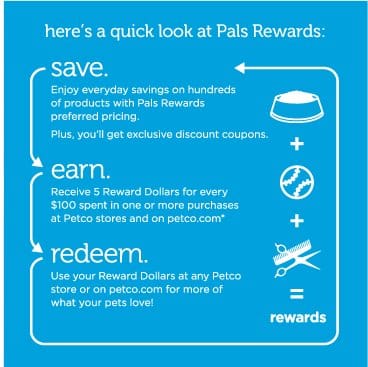 Another well-known loyalty program is Petco's. Their Pals Reward program offers cardholders discounts throughout the store. They also offer a point system that leads to a $5 off coupon. The discounts change weekly, and they run many special promotions for cardholders. It seems like the most constant part of this program is the guaranteed $5 for every $100 spent in the store.
Customer Loyalty Program Software
Want to get your own loyalty program started? Here are some customer rewards program software favorites to help you out. Note: they are not listed in any particular order.
Giftbit's loyalty program software makes it easy for you to recognize, reward and incentivize your audience by sending gift cards. With Giftbit, you have access to hundreds of top brands. Brands such as Visa and Amazon. Plus the ability to select many brands for your recipient to choose from or donate to. Giftbit's unique click-to-claim model makes them the most cost-effective choice. This is especially true for large-scale campaigns.
Companies use Giftbit to get new users, drive more sales and gain growth insights.
In 2016, Giftbit, Inc. expanded to include a second platform, Lightrail. Lightrail provides merchants tools for branded currency. Companies combine Lightrail's points accumulation system with Giftbit's automated reward fulfillment. This creates an all-in-one loyalty and rewards solution.
Unlike other solutions where you have no visibility as to whether the cards are ever claimed, Giftbit provides comprehensive reporting on the status of every gift card for customers as a way to gain greater insights on their program and examine the ROI
.
Some advantages of this loyalty program software:
Cost efficiency: you don't hold any gift card inventory. You also get credit for the gift cards people don't use and save an average of 7.5%.

Control of delivery: you control delivery of the gift card via email, text or app. You can also bulk send gift cards to any number of people.

Tracking, data, and management: insights on delivery, usage, and recipient behavior.

Customize branding: you control the branding and messaging associated with the gift card.

RESTful API: automate gift card sending with ease through your own system. Giftbit handles the purchasing, activation, and delivery.
Pricing: No setup fees or subscription fees; just pay the value of each gift card you want to send  (Visa Incentives and rewards sent via app cost a bit more).
Average review rating (G2): 4.8 stars (out of 5; 4 reviews available)
Average review rating (Capterra): 4.4 stars (out of 5; 8 reviews available)
Highlighted reviews:
"I would recommend Giftbit to anyone wanting to incentivize or reward people. This is a minimal-hassle platform that takes the pain out of keeping track of hundreds or thousands of gift cards sent.  The Giftbit interface is lightweight and intuitive. I can easily check on the status of Giftbits I've sent to recipients, and know who has and who hasn't activated their rewards yet. I also like the bulk options, for sending hundreds of Giftbits at a time." —Rob R., review via Capterra
"We have a reward policy in my organization where we reward…customers who have crossed a specific spending threshold within a three month period.
In time past, we had rewarded these customers with airtime minutes and internet data bundles, however, we realized it was becoming overly predictable. Thus, we tried seeking alternative ways for us to reward our customers. Our research team suggested Giftbit and we gave it a try.
I love the ease with which we get to send this out to customers. Also, the fact that we could use this service even though we were not in Giftbit's primary customer location. None of our customers ever complained about problems with claiming their gifts and for our customers, who can sometimes be very impatient; we have been glad they have had no reason to complain about our incentive programme." —Ibukun O., review via G2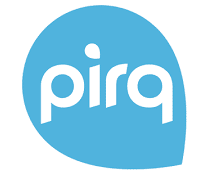 Pirq is a simple loyalty program software. It uses digital punch cards to replace traditional paper cards. Therefore it helps to get customers to return more often. Pirq also tracks valuable customer information, making it easy for businesses to re-market to them to increase repeat visits.
As a result of signing up, businesses receive a Pirq marketing kit in the mail. It includes signage, lanyard tags for customers to scan, and instruction cards to hand out. The best part is, it does not need difficult POS integration or a separate tablet.
Pirq is great for all kinds of businesses. Current programs include restaurant loyalty programs, retailer rewards programs, and spa loyalty programs. Others include recreation companies, service-oriented companies, beauty salons, and much more.
Some advantages of this loyalty program software:
VIP offers: this is a private offer that becomes available after a customer's punch. This is designed to incentivize another purchase.

Merchant dashboard: vendors are able to access their program data and change or update information as needed.

Text Club: a messaging club for customers. Pirq messaging platform allows merchants to send promotional offers and discounts to the customer via text.
Pricing: $30/month for the standard plan; businesses interested in a premium plan with more features should contact Pirq.
Average review rating (G2):  n/a
Average review rating (Capterra): n/a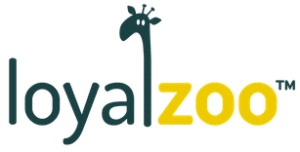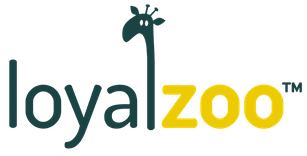 LoyalZoo is an easy loyalty program software system. It helps independent businesses create and launch an in-store loyalty program in minutes. The LoyalZoo app knows that point card members spend more and are valuable to businesses. This is because card members typically spend more per visit than non-card members.

It adapts to your business, meaning you have full control. You sign up customers on your POS system by using their phone number or email address. Then, points or stamps are sent to them via text or email – meaning they don't have to download an app if they don't want to. The app is available for customers who do wish to use it.
Some advantages of this loyalty program software:
Supports multiple locations: if you have a chain, your customers can earn points across them all.

Free organic marketing: when a customer signs up using Facebook, their check-ins appear in their friend's Facebook feed.

Your branded loyalty card: design your digital loyalty card with your logo and coloring.

Works for online purchases: even if a customer decides to shop online at your store, they can earn points.
Pricing: $27/month to set up either a points-based program or a subscription-based program.
Average review rating (G2): n/a
Average review rating (Capterra): 4.5 stars (out of 5; 62 reviews available)
Highlighted reviews:
"I love that it's so easy to use and simple. You can customize how you want your points to be. Whether it's a point per dollar, or a point per visit, or point per item/service, it's easy. I also love that I can view the history of clients and see when their total visits and last visit. I love the search function. Listings come up as you're typing in the 3rd character. It's simple for what I need for my business and at the right price. There are other rewards systems out there but way too expensive for what I need." —Hoang T., via Capterra
"Overall our experiences with LoyalZoo have been very positive compared to our last loyalty program. I think the only issues we've come up with more frequently is monitoring our points from different stores (as our client base is linked with both accounts, sometimes it's hard to determine where the point is coming from since the purchase history is linked to the accounts). However, any questions or issues we have usually the customer service online replies and gives us guidance as soon as possible and is one of the strongest reasons we've continue with LoyalZoo: the customer service is simply impeccable.
LoyalZoo is simple to use, the interface is clear, and functions are straight forward. It provides us most of the time with exactly what we need, a system that charts our customer's loyalty and nothing else. It was the simplicity that enticed us to use the software in the first place, but ultimately the extremely positive customer service that made us stay." —Joshua W., via Capterra

With The Loyalty Box loyalty program software, a business can create their loyalty program in 3 easy steps. Select your store (brick and mortar, eCommerce, or both), set up rules, and launch the program. The Loyalty Box is an easy-to-use, web-based program manager. It provides you with a personal dashboard and all the tools you need to keep loyal customers coming back.

The Loyalty Box is very flexible and can be implemented into any existing system. Businesses almost everywhere (5 countries) can manage their relationship with customers and drive loyalty.
Some advantages of this loyalty program software:
Customize earning and redemption rules: you set customer rules per program, card type, demographics, goals, etc.

Event types: reward customers based on a specific event (i.e. their 3rd visit) after reaching a certain amount of points, or after swiping their card 10 times within a month.

Customer loyalty app that makes it even easier for customers to sign up and redeem points.

Automated triggers: set up rules to fire off after certain conditions are met. Send "thank you's" and "Happy Birthday's" to customers.
Pricing: From $100/month, plus one-time setup and training fees
Average review rating (G2): n/a
Average review rating (Capterra): n/a

Loyalty Gator software is used by merchants all over the world (in 19 countries!). Clients appreciate that the platform is flexible so they can customize their loyalty programs with an easy-to-use system at an affordable rate. Furthermore, businesses can test it out before they buy with the 30-day free trial. 
Some advantages of this loyalty program software:
No transaction fees.

Merchants own all of their customer/transaction data entered into the system and can export it at any time.

Clients like that their program is their own. Programs are not within a shared network with hundreds of other participating merchants or competitors.

They offer a robust API that allows clients to integrate with many third-party systems and create custom solutions.
Pricing: Ranges from approximately $67/month for the basic "Bite"  plan to approximately $228/month for the most robust non-customized "Meal"  plan. A custom enterprise plan ("Feast") is also available, and pricing varies by business. (Note: Original prices are listed in CAD on the website; the prices here are converted to USD.)
Average review rating (G2): 4.5 stars (out of 5; 1 review available)
Average review rating (Capterra): 4.4 stars (out of 5; 10 reviews available)
Highlighted reviews:
"We absolutely love LoyaltyGator! This software has streamlined our process for our internal rewards program. It is easy to use and has all of the features that we were looking for (i.e. multiple users, reporting, custom fields, etc.) In addition, the software doesn't break the bank.
The overall experience has been nothing less than wonderful. Everything has worked out perfectly. It has streamlined our internal program and has lessened the administrative burden that comes with a manual operating program." —Jessica W., via Capterra
"Overall experience was great. I honestly have to give credit to representative (I'm not sure what his last name is). He was so helpful, it was honestly above and beyond. The customized support from this guy kept me very confident as the client.
The simplicity of the software is great. When I first did research, a lot of software seemed overly complicated. I really enjoy Loyalty Gator's simple approach to rewards programs." —Kevin K., via Capterra

FiveStars is a powerful rewards program software. It lets businesses create rewards programs as unique as they are. Upgrade from boring punch cards and switch to a digital, flexible rewards program. Businesses can connect with customers by sending them rewards at the right time. This boosts traffic by sending promotions to customers with a few simple clicks.

FiveStars helps a variety of businesses. Some include restaurants, clothing, health and beauty, and retail. The software helps these businesses send targeted offers and powerful promotions to customers. It's marketing done automatically and at the right time.
Some advantages of this loyalty program software:
Easy sign-up and check-in: customers can easily sign-up in-store or via the app with their phone number.

Automatic campaigns: the autopilot feature automatically sends customers notifications. Consequently keeping them engaged.

Promotions tool: send one-time promotions to help spike customer visits.
Pricing: Two plans available, but FiveStars does not publicly list prices for either
Average review rating (G2): 4.5 stars (out of 5; 15 reviews available)
Average review rating (Capterra): 4.6 stars (out of 5; 1138 reviews available)
Highlighted reviews:
"FiveStars not only helped create and maintain our loyalty program, but they also monitor customer interactions to turn a one time shopper into a loyal customer. It is very user-friendly. Customers use a tablet to enter their information and once they're in the system, we can reward them with coupons and incentives to come back to shop. FiveStars monitors how long a customer has been away from the store and allowed us to target certain messages to those customers who hadn't been in the store in a while. We were able to make our customer count stronger and created a sense of urgency with coupons and promotions. It was also beneficial that we could let customers know about upcoming events. I love that FiveStars wants you to be successful. They would call to check in and give useful advice and tips to continue to grow our business through the loyalty program." —Pam S., via Capterra
"As a family-owned business, we know the importance of customer loyalty. FiveStars allows us to see what motivates our return customers, and to keep track of the customers who are less regular. The set-up was easy. As soon as we received our tablets, a Customer Service person walked us through step-by-step. The software is user-friendly, so we were able to implement FiveStars immediately. Their marketing specialists have helped us establish effective rewards and promotions. Technical support has been great too! In addition to their support phone number, FiveStars also has chat and email contacts, which means we can always get an answer to any question we may run into.
Very user-friendly software – Customer support is super! We run 5 registers at one time, and we are easily able to identify customers at the front counter. After a customer has been in once, we can call them by name as soon as they enter their phone number.
However, one con is that we have had multiple customers log in with both their home phone and their cell phone numbers, and it would be nice if there was a way for us to merge those two numbers together into one account without having to contact FiveStars each time this happens. It would also be great if their information could communicate directly with our order entry. It isn't a big inconvenience, but that would remove one extra step at the front counter if we didn't have to make entries manually." —Amanda R., via Capterra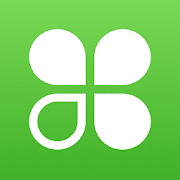 As of 2018, Perka was integrated into, and rebranded to be part of, Clover, an all-in-one CRM, point of sale and payment system for small and medium-sized businesses. (Perka no longer exists as a standalone loyalty program.) 
Clover's loyalty program feature is all about mobile loyalty. It also helps businesses build better relationships with customers, too. By turning occasional shoppers into regulars. Clover provides businesses with a way to give their customers mobile punch cards.
The loyalty program part of Clover launched in 2011 as Perka, a standalone loyalty program software. Today, the software is active in 50 states and 9 countries under the Clover name. As a result,  it helps businesses all over the world connect with customers. The mobile app lists all Clover businesses in the area for customers as well. Making it appealing for customers to become frequent visitors all over the city they live in.
Once signed up, customers can view their favorite Clover businesses in one place. They can also keep track of reward "perks" for each.
Some advantages of this loyalty program software:
Free Clover app: customers won't have to pay for the app to start earning loyalty punches.
Pricing: Payment varies by solution, but you'll need to pay for a full Clover solution to access the features formerly available as the standalone Perka app. So, it's likely more expensive than most other loyalty program solutions, and it's not a viable choice if you've selected another POS. 
Average review rating (G2): 4.0 stars (out of 5; 39 reviews available)
Average review rating (Capterra): 4.5 stars (out of 5; 108 reviews available)
Highlighted review:
 "My customers really enjoyed the app as it allowed them to earn rewards for spending their money with us. It is a great idea. We had it set that every dollar spent was a point and once you reach a certain amount of points you get money off your next purchase. Customers had to download the app and could either manually enter the code that was printed with their receipt or they could connect their phone to our Clover system and points would be applied automatically. My only complaint is that a lot of times we had problems with our customers' phones connecting." —Shelby Y., via Capterra

Thanx loyalty program software pairs well with brick and mortar businesses and helps them drive revenue. This is because they help businesses focus on relationships rather than discounts by rewarding frequent, high-spending customers.

Thanx programs are customizable to fit unique business needs. Additionally, Thanx is easy to use for both customers and merchants. Customers won't have to jump through hoops. And merchants don't have to install any hardware or POS integrations. Best of all, Thanx is automated. Because of this, it is always running in the background to help merchants reach out to customers.
Some advantages of this loyalty program software:
Reward Connect Technology: customers take part in your loyalty program. Consequently, whenever they pay they take part in the program. So no QR codes, phone numbers, or anything needed to scan.
Dashboard with detailed customer profiles: customer data lives on your Thanx dashboard. Thus, responding back to customer feedback is easy.
Mobile app: the mobile platform is great for real-time actions. Actions include notifications, loyalty tracking, and communication.

Customer feedback and NPS: Thanx gives your business a strategic advantage and helps you identify valuable customers and track satisfaction.

Thanxgiving customer referrals: therefore customers can spread the word about your business.
Pricing: Thanx does not make pricing publicly available.
Average review rating (G2): n/a
Average review rating (Capterra): n/a

Belly helps you collect customer information. This information helps keep them engaged and coming back. It takes paper punch cards to a new level and makes it all about digital loyalty. A business builds their customer loyalty program via iPad. And as a result, customers sign up, check-in and earn points for rewards. All sorts of businesses use Belly. Some include restaurants, retailers, auto repair shops, health and fitness centers, and more.

Belly makes it easy for customers by enabling them to check rewards and Belly activity via the Belly app. The phone app tracks all locations that use Belly rewards as well, making it easy for customers to find participating locations.
Some advantages of this loyalty program software:
Digital loyalty program: an out-of-the-box experience and easy setup

Customizable iPad: create and control a customer-facing iPad program that represents your branding.

In-store marketing materials: stickers, signs and digital collateral helps promote your loyalty program.

Social media exposure: connect to Facebook, Twitter, and Yelp to get more likes and shares.
Pricing: Ranges from $129/month (Lite plan) to $179/month (Elite plan); an enterprise plan is also available, and pricing varies by business. 
Average review rating (G2): 3.7 stars (out of 5; 12 reviews available)
Average review rating (Capterra): 3.9 stars (out of 5; 7 reviews available)
Highlighted reviews:
"This was an innovative and easy way to create a rewards program at my previous employer. It's intact with the digital age, and keeps people coming back and no need to remember any tangible item, just keep your phone.
However, this program is not necessarily custom to any one particular vendor and by using the same rewards company and logo for any business, then there is nothing visually that sets our store apart from others using the same program." —anonymous reviewer, via G2 
"As a user of Belly, I LOVE to collect points and gain my rewards. It keeps me a loyal customer. As an administrator, it is excellent for keeping customers coming back in. Once they use their first reward, they are hooked.
 A lot of customers think it's a gimmick and there's a catch to it. There isn't. It's an excellent product." —anonymous reviewer, via Capterra

Tapmango provides businesses with the tools needed to run their own loyalty program. Setup only takes 30 minutes. Businesses have the ability to customize their programs from top to bottom. Rewards, specials, and information collected from the customer can
be customized
.
Tapmango lets businesses connect with customers by SMS, mobile push, and email. Businesses can create customer 'happy hours' by putting specific items on sale. Businesses can even offer instant deals and allow customers to prepay for items via text.
Tapmango integrates with all the major POS systems including Vend, Square, Lightspeed Retail and Restaurant, Mindbody, Checkfront, Clover, and more
. Tapmango can work side-by-side with any other POS, and be up and running within minutes
.
Some advantages of this loyalty program software:
No contract: therefore no long-term commitment required.

Multiple tablets: rather, unlimited tablets with different configurations at a single location.

Multiple locations: the app supports single locations and big franchises.

Complete customization: businesses can customize almost everything to fit their branding. 
Pricing: TapMango does not publish pricing publicly. 
Average review rating (G2): 3.3 stars (out of 5; 2 reviews available)
Average review rating (Capterra): 4.8 stars (out of 5; 111 reviews available)
Highlighted reviews:
" I love how it is tailored to my company. If I want to make a change, add a feature, or if I am just having trouble figuring something out, there is someone there to help me all the time. I have never had an unanswered question! There are so many different ways to reward your customers, from automatic texts when they haven't been in for a certain amount of time, to sending out specific promos and vouchers to get them back in sooner. The birthday gift is a huge hit as well! We just give out something small. But customers love it! There are so many different things that you can do on a regular basis to keep customers coming back!" —Christina S., via Capterra
"We're able to effectively communicate to our customers when we are running sales. The auto campaign keeps customers engaged and reminded about our store without being intrusive. This program allows our customers an exciting and interesting way to earn discounts.
We have tried several of the popular rewards programs for our business, but none of them compare to TapMango. Our customers absolutely love the program, and the program is very easy to use. When we send out a custom campaign for a sale, our sales numbers spike significantly. This program easily pays for its monthly fee inside of the first few days of each month. I highly recommend TapMango.
TapMango is still a smaller company, which means that the service is always very quick and tailored to your specific account. This also means that they don't yet have official featured integrations with some of the big-name POS software companies. I know they are working hard on this though, and it will get there." —Jimmy W., via Capterra

Kangaroo Rewards makes setting up a loyalty program easy for any business, so your business can get started in a matter of minutes. This loyalty program software lets you fully customize your program to fit your brand, including personalizing each customer's experience for increased engagement. It offers a myriad of program structure options for your brand to choose, including a points-per-dollar structure; a tier system; rewards for visiting your store, rewards for spending a certain amount in one purchase or purchasing a specific product and more. Automatic time-based rewards are also available, which let you reward customers on their birthday, or entice them to come back if they haven't purchased from you in a given timeframe. And there's no limit to the reward rules you can set up.
As for the actual rewards that customers can earn? Kangaroo lets you fully customize that too, with options that can be personalized to the individual member. 
Customers can access your program through a Kangaroo app, so there's no need for them to worry about forgetting a loyalty card. Plus, a business dashboard gives you the all-important insights on customers' behavior, empowering you to change up your program based on what customers find most engaging. And a customer success team helps you every step of the way.
Some advantages of this loyalty program software:
Fully customizable: Structures and rewards to fit your brand

Dedicated program specialist: A customer success manager will assist you with every step of setting up and running your program. 

Multi-Lingual: Set up your loyalty program in English, Spanish, French or Portuguese. 

Integration with Lightspeed: If you have the Lightspeed POS platform, Kangaroo Rewards integrates seamlessly. 

App-based: Free Kangaroo app means no missing out on rewards because of a forgotten card
Pricing: $149/month plus a setup fee
Average review rating (G2): 5.0 stars (out of 5; 1 review available)
Average review rating (Capterra): 4.8 stars (out of 5; 23 reviews available)
Highlighted reviews:
"I run a small scale business but we have fantastic profits and a lot of repeat customers, and Kangaroo was able to help me develop my own rewards program for my loyal & dedicated customers/clients. Kangaroo was very easy to learn and navigate, which reduced the time it took to be able to achieve the rewards system that I wanted to. When you're running a business with a close-knit team but have high production demands, time is very important, and I praise Kangaroo for helping me develop my rewards system without forcing me into spending too much time trying to learn how to navigate the software." —Amanda Josalene W., via Capterra
"Kangaroo Rewards replaced several pieces of software for us. We were able to do away with email newsletter software and text message software, and we were able to update our paper rewards system. We saved a little money and a lot of monthly effort putting all of these things into one place. The biggest way we saved was removing the labor cost of maintaining our manual rewards card system. Customers are loving redeeming things with their points. We can choose all manner of things for them to redeem, and they love the choices." —Sharni V., via Capterra

LoyaltyLion's loyalty program software is specifically designed for ecommerce stores, rather than brick-and mortars. It lets you reward any number of actions customers take on your site, at any point in their customer journey, so you can reward loyal customers and entice customers at risk for churn. This includes social media shares and reviews, so you can reward that valuable word-of-mouth marketing!  Its integrations with Shopify and Magento stores, as well as a myriad of apps, stand out. And, if you're running your own ecommerce store, independent from one of these platforms, LoyaltyLion will work with your store as well. LoyaltyLion allows for full customization of your program, so it feels like another seamless part of your brand. 
Easy-to-interpret data shows just how much of your customer base can be considered loyal, and how much revenue they're generating, as well as which customers are considered at-risk. And performance insights help you optimize your loyalty program for the best results. 
Some advantages of this loyalty program software: 
Detailed, enticing loyalty emails: Points statements let customers know exactly how much they've earned in a given period, as well as how many total points are available. And event emails drive traffic to your site by letting customers know about new point-earning opportunities.

Plenty of integrations: Seamlessly meshes with top ecommerce. POS, CRM, email marketing, and other software you use to run your online store.

Customer insights: See loyal and at-risk customers and their impact at a glance.
Pricing: 3 plans; prices range from $159/month for the Small Business plan to $699/month for the Advanced plan. An Enterprise plan is also available. In addition, LoyaltyLion offers a limited free plan for Shopify users. 
Average review rating (G2): 3.0 stars (out of 5; 2 reviews available)
Average review rating (Capterra): 4.8 stars (out of 5; 15 reviews available)
Highlighted reviews:
"Loyalty Lion are a great company to work with. They like to keep things simple, as do we, and the approach is working nicely. Once setup, this requires very little attention. The integrations are great and admin dashboard is easy to navigate and use. The customer service team are always fast to respond if you ever need them. The emails that are sent out from Loyalty Lion out of the box can be basic in appearance, but with the ability to hook up with MailChimp and Bronto etc. for sending, this hasn't held us back." —Ben S., via Capterra
"Overall I've been happy with Loyalty Lion. For the price compared to other solutions out there, it can't be beat. Would highly recommend to anyone looking for a loyalty program for their store.
It's quite easy to use and integrate with BigCommerce. They also have a lot of great features such as points for following on social media, writing reviews, referring friends, etc in addition to points for purchase. They also have a great email platform that sends our emails to customers when they sign up, when they have enough points to redeem a voucher, as well as a monthly reminder to use their points.
I would like to see an updated user interface. It's showing its age. I would also like the ability for customers to automatically use their points during checkout (I believe this is available for Shopify but not BigCommerce, which we use)." —Alex J., via Capterra

Smile.io helps over 15,000 businesses run loyalty rewards programs, including Topps and Polaroid. Like LoyaltyLion, it's primarily geared towards ecommerce. "Points" program creation options let you reward points for any number of actions (more than just purchasing), and choose rewards that these points can be used towards, like discounts, store credits, and free products. And "VIP" options let you create tiers and thresholds for faithful customers to progress through as they remain loyal, with enticing perks. However, some users report that Smile can get expensive quickly, and that customization options are limited. 
Some advantages of this loyalty program software:
Points expiry option: Create a sense of urgency by setting points to expire after their account remains inactive for a certain number of months, and sending reactivation and warning emails before the points expire.

Earning rules: set up different points-earning rules for different customer groups, for maximum personalization. 

Prompts on check-out pages remind customers to redeem points.

Integrations: Integrates with Shopify, Woocommerce, Wix, BigCommerce, and other platforms; also integrates with several apps like MailChimp and HubSpot.
Pricing: 4 paid plans; regular paid plans range from $49-$599/month, and an enterprise plan is also available. Smile.io also offers a limited free plan.
Average review rating (G2): 3.8 stars (out of 5; 8 reviews available)
Average review rating (Capterra): 4.7 stars (out of 5; 10 reviews available)
Highlighted review:
"Easy to set up and is visually well-designed. There are a lot of helpful articles that they have and send out to best set up and utilize this app. Provides a helpful way to give your customers more incentives to make repeat purchases.
However, the ability to customize this app is limited, even on the more expensive plans. The initial sales rep that I spoke to made it appear to be a lot more customizable than it actually is." —Chris W., via Capterra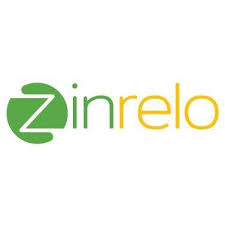 Zinrelo's enterprise loyalty program software aims to stand out by offering maximum personalization for many business types, including ecommerce, brick-and-mortar, combined online and physical stores, and even B2B. Reward any number of 100+ loyal actions, tier your program if you choose, and pick the actions that best motivate your customers.  Plus, activate points multipliers for certain products, or bonus points on larger orders, if you want. And see each customer's value, by points history and purchase history, at a glance.
Before you launch your program, Zinrelo has their data science team analyze your customers' purchasing histories, to help you design a program structure that really motivates your customers. Then, once the program is running, Zinrelo's algorithms divide users into categories and suggest specific rewards strategies that will resonate with each group, which you can implement individually with a  segmented rewards feature. Plus, each Zinrelo plan comes with a dedicated customer success team to assist you with the launch and maintenance of your program. And the "API-first" design means it's ready to integrate with your other software—including future software. 
Some advantages of this loyalty program software:
White-glove service: Team of 6 dedicated customer success managers, and data science team, help you design the most effective program for your business

Detailed customer dashboard: Check each individual customer's purchase and points-earning history.

Winback bonus option: Optional double points feature for customers who haven't purchased from you in several months.

Intuitive and clean customer interface makes the program clear to customers—they'll know exactly what to do to earn rewards. 
Pricing: Plans for growing and enterprise-level businesses are available, but Zinrelo does not list pricing on its website. 
Average review rating (G2): 4.9 stars (out of 5; 24 reviews available)
Average review rating (Capterra): 4.7 stars (out of 5; 6 reviews available)
Highlighted reviews:
"This is one of the most user-friendly and flexible apps we could find! It comes ready to go active right out of the box, but it also provides a very customizable platform. The staff is super friendly and available right away, and with fast and real results (hard to find with these types of services). The pricing is also very friendly and can accommodate any company's gradual growth. We are very impressed so far, and we will use Zinrelo with our 2 other websites very soon!" —anonymous reviewer, via G2
 "We are quite happy with our Zinrelo Loyalty program, and we are particularly happy with how the Zinrelo team reaches out to us to suggest new features that we could be using, to drive more traffic to the website.
While the platform itself is easy to use, we did have some difficulty with integration, and getting all of the web orders to track. We were eventually able to resolve that issue though. Currently, it is only tracking orders for web purchases. In order to track in store purchases, we would need to have an API integration built into the backend of our system, which will be an additional cost. It is something that we would like to do, however, because it will really make the Zinrelo program work seamlessly." —Kathy S., via Capterra

Goody is more than just a loyalty program software: it's a loyalty and CRM software, plus more marketing tools, combined into one package. So, if you're looking for a comprehensive solution, Goody might be your best bet.
 On the loyalty end, Goody lets you create an app-based program so your customers don't have to worry about bringing a physical card to your store. (It lives within the general Goody app, so customers can keep loyalty credentials for multiple businesses in one place; as an added bonus, the app will promote your business to the existing network of Goody users in your area.) 
You can customize your points and rewards structure, and add new rewards as you go based on customer feedback and preferences. Then, as customers accumulate enough points to earn rewards, Goody automatically sends them an email that details the rewards they can redeem. And Goody makes running a connected loyalty program across multiple physical stores simple and seamless, with no friction. You can also send limited coupons to further incentivize purchasing, with rules that prevent coupon abuse. And most importantly, you'll get comprehensive data about customers' purchases, points earned, and loyalty levels, so you can see if they're VIPs, regular customers, customers at risk of churn, or lapsed—and use the right strategies to either keep them loyal or bring them back. 
Some advantages of this loyalty program software:
App-based: Customers don't have to worry about forgetting a physical card—bring their phone and the Goody app, and they're good to go. 

Comprehensive: Goody combines a loyalty program software with a CRM, so your data stays in one place.

Built-in NPS: Collect feedback from customers, measure your NPS score and identify your biggest advocates, so you can mobilize them to promote your business. This also helps you identify your at-risk customers and take action to retain them.

Current and upcoming integrations: Goody reports that they're currently working on integrations with Shopify, Woocommerce, BigCommerce, Magento, and more ecommerce platforms. They currently support integrations with several POS platforms. 
Pricing: You'll need to request exact pricing from Goody, but Goody does report that plans start at $79/month.
Average review rating (G2): 4.4 stars (out of 5; 29 reviews available)
Average review rating (Capterra): 4.4 stars (out of 5; 63 reviews available)
Highlighted review:
"Goody has been great in the feedback forms of finding out what clients truly feel about your business and what you can improve on.
The time I would spend following up on clients, whether it was birthdays, follow ups, ratings etc, Goody has now taken over for me now saving me time! I no longer have to worry about that. The point system has become fair for my clients and they are loving earning and redeeming rewards!" —Carine W., via Capterra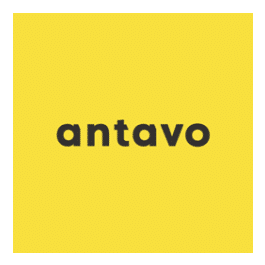 Antavo bills itself as "the leading customer retention technology for retail and fashion," and helps over 30,000 businesses run loyalty programs with over 19 million active members. As a modern loyalty program, Antavo is app-based, and uses NFC technology to scan customers' phones as digital loyalty cards. This opens up the opportunity to set up self-service loyalty kiosks with engaging interactive experiences. 
Antavo goes beyond the traditional "reward for purchase" model to forge lasting loyalty, through unique experiences. Gamification is a major part of Antavo—set up a tiered program, create branded "challenges," let customers spin a thrilling prize wheel when they visit your store, or even stage an interactive treasure hunt in-store! There's plenty of flexibility though—you can still set up a traditional points or instant perks program, or even take a hybrid approach. They haven't forgotten about the all-important personalization factor, either. Antavo has integrated ways to encourage customers to share the information needed to personalize, without feeling intrusive. 
And a comprehensive dashboard gives you all the details on how your loyalty program is performing, centered around those all-important KPIs. At a glance, you'll see exactly how your customers engage with your program—how often, and in what ways. However, Antavo is well on the expensive side, starting at over $1000 per month, so it probably isn't the best choice for small businesses. 
Some advantages of this loyalty program software:
Easily integrates with your existing suite of ecommerce, POS, and CRM software.

Hyper-gamification: Antavo's a master of turning your loyalty program into an engaging game—perfect for the mobile-centric world.

Detailed dashboard with KPIs: See exactly how customers engage with your program, and how the program helps you increase your bottom line.

Resource library: Ebooks and videos help you get your loyalty program up and running.
Pricing: From $1100 per month (price converted to USD from the original price in Euros)
Average review rating (G2): n/a
Average review rating (Capterra): 4.3 stars (out of 5; 15 reviews available)
Highlighted reviews:
"There are many features that we can activate inside the Antavo loyalty platform, but if I think about the ones that have had a direct impact on our business, I would definitely choose the following. We can create dedicated events to track and reward special initiatives (like surveys, games, in-store purchases). We can create different kinds of rewards to make them more attractive to the customers. We can handle double points campaigns on certain categories to incentive purchases.
 I like the fact that Antavo software is very user-friendly and that we can customize it according to our needs, adding new features and new modules every time the strategy requires it." —Francesca M., via Capterra
"We were searching for a loyalty program in order to differentiate ourselves from the competition. Antavo fills the bill to a tee. It can be customized and fits with the aesthetic of our website too.
 Antavo is a great loyalty program. It is extremely user-friendly and includes various features. Antavo's customer service goes above and beyond and contributes advice and help consistently. Antavo is vested in the success of their app and offers feedback and assistance in order to optimize campaigns and conversions. We love it all and highly recommend it to businesses of all sizes." —Shana I., via Capterra

Simple yet effective, Loopy Loyalty's digital loyalty card program is a great choice for small businesses. This loyalty program software is centered around the virtual punchcard model, where a purchase or dollar amount spent earns a "punch" on a digital card; after a certain amount of "punches," a reward is unlocked. You'll design a unique card to fit your business, with the look and reward rules you prefer. How many "punches" are needed to receive the reward, and what will that reward be? Will there be multiple rewards available, each with a different number of "punches" needed to earn? It's your call.
Each digital loyalty card is distributed via a unique URL or QR code, in person at your store, or using email, text, or social media. Once it's opened, the card gets stored in a customer's mobile wallet (Apple Wallet or Google Pay), so that customer has their card whenever they have their phone. Also included is the ability to send personalized notifications to your customers, including an automatic message when a customer is near your location. And Loopy Loyalty makes sure you have the insights you need about program performance, thanks to their loyalty dashboard.
Some advantages of this loyalty program software:
Easy setup: Simple digital punchcard model means you'll be ready to go in minutes.

Clever integration with Apple Wallet and Google Pay: goodbye, cumbersome paper cards!

Unlimited users on all plans: However many customers you have, they can all sign up at no additional cost to you.
Pricing: Ranges from $15-65/month.
Average review rating (G2): 4.3 stars (out of 5; 5 reviews available)
Average review rating (Capterra): 4.5 stars (out of 5; 37 reviews available)
Highlighted reviews:
"I think it's definitely boosted my sales. It's also increased customer retention. In my business, customer loyalty requires work. This tool has definitely helped with that.  I was looking for a loyalty card program that was easy to use and didn't cost an arm and a leg. This fit the bill PERFECTLY. It's very easy to use (on both the owner and customer side), and it's quite reasonably priced, in my opinion. Their customer service people are readily available, if you need them, and they're super helpful. All in all, this is a good service for anyone looking for a simple, easy-to-use loyalty program.
However, you have to check to be sure it's asking for all the customer data. As an example, I didn't notice it was only asking for customer first names. So my first 25 customers have only their first names inputted. That makes it a little awkward when you're trying to figure out which Amy's card you're about to punch. Couple this with the fact you can't add to their data once entered (or at least I haven't figured out how yet), and it could potentially be a real mess. But that can be solved with a little more attention paid by the card owner. I don't know if it's a failure on Loopy's part so much as just a "Buyer, pay attention" kind of thing." —Stephanie F., via Capterra
"I like the fun layout and design of the digital stamp cards and how it easily integrates into mobile wallets. I also like how you can remotely add stamps to a customer's digital card directly from the web and the targeted location-based push notifications that allow us to target nearby customers and entice them to stop by. This encourages impulse visits/purchases with pop-up deals.
But the customers' reward accounts are not linked to any POS, which can be a good and bad thing. This means you can send reward credit directly from the web to their account without any transaction taking place. However, it also means you first need their account information to add a reward after purchase. Then you need to actually apply the reward to their account. If they allowed reward accounts to be linked to a specific credit or debit card, this would allow rewards to be automatically applied when they buy and makes it a seamless process. This also removes 2 steps from the whole process which saves employees time and reduces wait times for customers)." —anonymous reviewer, via Capterra
Social Spiral offers an SMS (texting-based) loyalty program software aimed at retail and service businesses. Customers easily text commands to your brand's Social Spiral number to join the program, check their points balance, and more. 
You can use the number to text offers to your customers, both general (notifying about sales) and personalized. Based on customers' purchasing histories, SocialSpiral lets you send them automated personal offers and gifts that motivate them to stay loyal. You can even text a link encouraging them to complete a survey, so you know how they feel about you, or to review you, so you can quickly mobilize your most loyal customers. Or, you could send links to your social media account, or referral program…basically any link of yours. The possibilities are endless!
For your customers, Social Spiral brings all the convenience of an app without the need to download an app—any device will work as long as they have SMS and a browser. And for you, it's an easy way to get customers engaged with your business. Of course, it also brings those all-important analytics, so you can track how customers engage with your loyalty program.
Some advantages of this loyalty program software:
Dedicated customer success manager is available to assist you with every step of starting your program.

Cost-effective: Users report that Social Spiral is relatively inexpensive compared to other options. 

Texting-based: The convenience of a digital, mobile loyalty program without the need to download an app. Text anything you'd like to promote!
Pricing: Social Spiral does not list pricing on their website, but Capterra estimates it to start around $10/month per user.  
Average review rating (G2): n/a
Average review rating (Capterra): 5.0 stars (out of 5; 9 reviews available)
Highlighted reviews:
"We have been using Social Spiral for a while now and it works great for us. Customers can join easily just by texting in "join" to our number. We can send our customers a review link right to their text with the click of a button and then they can leave us a Google review, Facebook review or just fill out a satisfaction survey. We are even going to use it for gift cards soon!
It's easy for us and our customers, it doesn't cost an arm and a leg, and it seems like there are new features every couple of weeks. If you are a business that is trying to increase repeat customers and raise your online reviews like Google, I recommend giving this a try."—Mark P., via Capterra
"We've had an easy time since day 1 of switching to Social Spiral. The customer service is A+ : they are always willing to help you out, no matter how silly the question. The program is relatively easy to get going and they seem to make changes on a regular basis to improve it. We've found that it allows us to track our customers as well as interact with them via text messages. It's mass texts allows you to reach your entire customer base (that you've signed up to the program) with one text. It makes it so easy to offer a spur of the moment promotion or promote a big sale you may be having. I would recommend Social Spiral for all businesses." —Susan P., via Capterra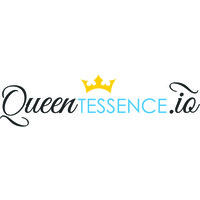 The Miami based company is developing a Cloud-based platform named Andromeda, offering venue owners insights with new perspectives for them to embrace digitalization.
Information from one or more sources, such as IoT Sensors, Psychographics, and WiFi Guest Access is aggregated then curated, presenting meaningful insights helping company executives with their internal decision-making processes.
It is from a previous Paris France start-up named Adaël, which served some of Europe's largest and finest venues, that we nurtured a wealth of knowledge to serve Andromedas' core features.
Some advantages of this loyalty program software:
Sales data from POS often kept confidential, Andromeda's loyalty reward program relies on the obviousness that proximity dwelling coupled with relationships nurturing are defacto leading to increased sales.
The repetitiveness of visits, the proximity to the cash register and other external parameters are allowing points to be accumulated and used towards purchases.
Patented Pre-Roll technology is used for polling purposes, engaging users like no other ways.
Pricing: Queentessence does not list pricing on their website.
Average review rating (G2): n/a
Average review rating (Capterra): n/a
Let us know
There is a lot of great customer loyalty software out there to help achieve different types of customer loyalty. Let us know who you use and we'd be glad to add it to our list.

This article is part of the "Getting Started With Loyalty Programs" section of our definitive guide dedicated to customer loyalty and loyalty programs.
You may enjoy other articles from this section: