Marketing success comes down to two things: a marketer's strategy and their digital marketing software stack. Today's marketers are expected to be in a million places at once, and finding creative ways to streamline and automate tasks is vital.
On average, a successful marketer relies on seven different digital marketing tools to manage their responsibilities, all seamlessly combined to create an efficient machine. Finding software that integrates well together is key to an effective marketing stack.
Some tools are more foundational, including analytics platforms, email marketing tools, and CRM software. Other tools are more specialized, like referral marketing software or A/B testing tools.
We've set out to create a comprehensive list of the best digital marketing software.
The marketing platforms we've included work well for any company, regardless of size. They'll free up precious time for your team to focus on your digital marketing strategies and campaigns.
Let's dive in.
Categories of digital marketing software
Our list of the best digital marketing software covers all major categories of digital marketing, including:
Now, let's cover why each type of software can benefit your business in detail, along with our top software picks.
---
Customer relationship management (CRM)
How it helps: Monitors and tracks customer relationships
As every marketer knows, scaling a business is all about how many customers you can gain while retaining as many customers as possible. With every email sent and sales call scheduled, hopefully your prospect is one step closer to the main objective, converting! But keeping track of your prospects at every stage of the sales funnel is no easy task.
A CRM can help you stay organized while storing all your company's data on its interactions with customers. This data can be pulled from multiple channels (e.g., your website, social channels, support tickets, and customer reviews), and stored in one central database. Your business can analyze and use this customer data to better your product/service, address common concerns, and, ultimately, scale.
Digital marketing software example: Hubspot
Price: Freemium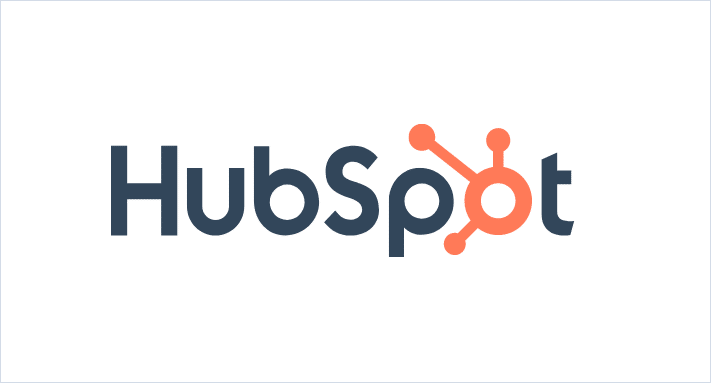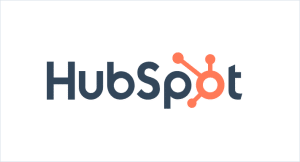 Hubspot is great for any company, including those new to using a CRM. The free software covers everything from managing your contacts and social media to tracking emails and connecting with your prospects. This tool will help you grow your business, convert more leads, and prove ROI for your inbound marketing campaigns.
Honestly, if you're just starting to build your marketing stack, I would recommend signing up for two free tools – Hubspot and Google Analytics – plus a free or low-cost email marketing software (covered below). Hubspot's all-in-one marketing solution is perfect for any business to achieve its goals in the early days, especially if everyone is wearing multiple hats.
Other popular digital marketing tools in this category: Salesforce, Microsoft Dynamix, Infusionsoft, Zoho CRM
---
Analytics
How it helps: Tracks and reports website activity, so you can better understand customer behavior
Understanding the customer journey and common lead patterns, across platforms and devices, is essential to making smart marketing decisions and improving your return on investment. How do leads interact with your website, and what are they most likely to do next? Collect this data and organize it to your liking with analytics software.
Digital marketing software example: Google Analytics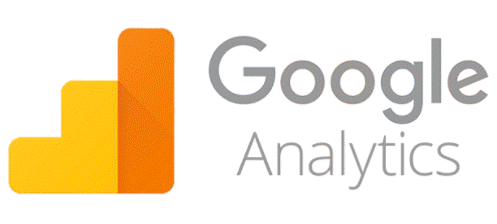 Price: Free
As it's a free analytics software with a full suite of features – and one that seamlessly integrates into your processes, Google Analytics is a no-brainer addition to any marketer's software stack.
Easily analyze data for a complete overview of how leads and customers engage with you –  no matter what device they're on. And with the help of AI, you can analyze who is more likely to stick with you, and who is at greatest risk of churning. Plus, thanks to smart integrations and APIs, it's simple to connect Google Analytics with your other essential marketing tools.
Digital marketing software example: SyncWith
Price: $24.99 – $149.99/month (free plan also available)

SyncWith is a key tool for digital marketers, enabling you to build custom reports and dashboards from all of your data sources in Google Sheets and Looker Studio, including Facebook Ads, Google Analytics to Google Sheets, Shopify and more.
Save time by automating your reporting. Combine data from multiple sources in a single report. Schedule reports to update automatically daily or hourly. Choose custom dimensions, metrics, filters and sorts.
---
Search engine marketing (SEM)
How it helps: Improves your business's visibility in organic search results
Search Engine Marketing (SEM) is actually an umbrella term encompassing everything related to marketing and ranking on search engines, including SEO (search engine optimization). SEM tools can help you with:
Keyword research
Find unique backlink building opportunities
Help identify competitor strategies
Optimize your content for search engines
Fine-tune your PPC and advertising
Thanks to SEO tools, it's easy to determine the effectiveness of your off-page and on-page SEO efforts on your bottom line.
Digital marketing software example: Ahrefs
Price: $83-$999/month


If you've ever taken a deep dive into SEO, chances are you've heard of Ahrefs. The software crawls the web, stores all the public SEO data you seek, and makes it easily accessible via their dashboard. You can easily use the data to aid in link building, SEO strategies, keyword research, and content marketing efforts. Ultimately, Ahrefs helps you identify trends and opportunities your competitors might be missing to accelerate your site's growth through organic traffic.
Other popular digital marketing tools in this category: SEMrush, Spyfu, Moz Pro, Majestic
---
Lead generation
How it helps: Generates qualified prospects through means other than advertising
There's a ton of different ways to generate qualified leads for your sales team.
Email marketing
Cold outreach
Which are all great options. Knowing which lead generation tools and software to use can be tricky, though. First, you have to define your ideal audience and figure out where they are most active. Then, you'll need to collect the data on your leads, and qualify them to ensure they are a good fit.
Tools like the ones we've listed below can help you generate more leads from your organic website traffic, manage leads, and verify that they are legitimate.
Digital marketing software example: Leadfeeder
Price: Freemium (paid plan starts at $199/month)


Leadfeeder helps collect data on prospects who visited your site, so you can follow up and reach out to new leads, as well as find potential opportunities. All you need is your Google Analytics ID for Leadfeeder to tell you which companies have visited your site. The software even finds contact info for employees at those companies, so your team can follow up.
Digital marketing software example: Hunter
Price: Freemium (paid plan starts at $49/month)

Hunter's Email Verifier allows you to verify a list of email addresses in seconds. This is a crucial step in ensuring that your emails don't bounce and that you don't develop a bad sender reputation that could land your emails in the Spam folder.
The Email verifier performs multiple checks to ensure an email address is valid, including checking the format, MX records, SMTP server, and more.
Hunter also offers an API for its Email Verifier tool, allowing you to verify email addresses using an API call.
Other popular digital marketing tools in this category: Prospect.io, Sumo, Meet Alfred
---
Referral marketing and affiliate marketing
How it helps: Builds brand awareness, increases customer reach, traffic, and revenue, and promotes customer retention – all through the power of trusted voices
Creating quality products and offering reliable services is a great way to build a solid customer base. But if you want to capture the best and widest audience of qualified leads, you'll have to leverage other people they trust.
Referral marketing and affiliate marketing both allow you to partner with reliable representatives to speak on your brand's behalf. They are easy ways to use word of mouth to expand your reach.
Referral programs incentivize your customers for sharing your products or services with individual friends, turning customers into reliable influencers. They make sharing easier, and let your business track successful referrals through a referral link or code.
Meanwhile, affiliate programs reward influential people (such as content creators) for promoting your products, by rewarding them with a commission every time someone purchases from you via their affiliate link.
But how to manage and track your referrers or affiliates? Turn to referral software and affiliate software.
Referral programs and affiliate programs are distinct from each other, so they usually require different software features to maintain. However, some software options, such as Referral Rock, are flexible to run both types of programs.
Digital marketing software example: Referral Rock
Price: $200-$800/month (with free trial)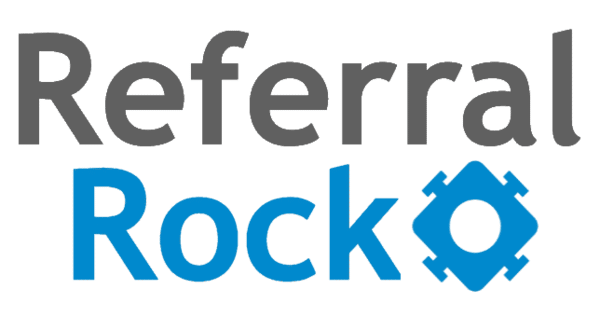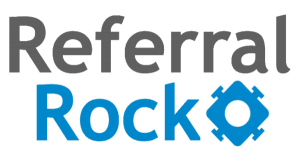 Referral Rock referral program software helps any business get more customers using the power of their existing network. Online and brick-and-mortar businesses can design incentive-based programs, enroll existing customers and partners, capture new leads and sales, and automatically issue rewards.
Referral Rock automates every step of the process so a business can scale and consistently measure the success of referral marketing programs. It's the only referral software to track every stage of the referral process in detail, including visits to your site that result from the referral program but haven't yet resulted in a purchase.
This user-friendly software has the flexibility to be used for customer referrals, employee referrals, partner and affiliate programs, and more. Dedicated onboarding specialists are ready to guide you through every step of implementing a referral or affiliate program. You can even start using Referral Rock for free.
Other popular digital marketing tools in this category: PayKickStart, Trackier, Everflow
---
Email marketing
How it helps: Builds an email list, engages your audience, and nurtures leads to conversion
Email marketing is one of the oldest, yet most effective marketing channels around, producing $38 in ROI for every $1 spent. It's a core channel for business development and keeping your audience engaged, especially when the messages are customized and automated.
Tools like Campaign Monitor, ActiveCampaign, and Respona are great for segmenting your leads and customers, as well as for sending personalized, relevant messages meant to nurture leads and drive conversions.
Digital marketing software example: Campaign Monitor
Price: Starting at $9/month; based on number of contacts