Red Bull Student Marketeers. Bumble Honeys and Queen Bees. The SephoraSquad.
Many of today's most successful businesses rely on brand ambassadors to add new life to their marketing campaigns.
Discovering and partnering with the right brand ambassadors requires dedication. Thankfully, brand ambassador software can make the process much easier for marketers, and take your ambassador campaign to the next level.
Brand ambassador software helps you plan, manage, and track the performance of your ambassador marketing campaign.
Today, we'll provide an in-depth review of the top 12 brand ambassador software programs on the market in 2024. We'll also go over what to look for when choosing brand ambassador software, and what businesses can benefit most from using a brand ambassador platform.
12 top brand ambassador software solutions
Here are the 12 most recommended brand ambassador software solutions for you to consider. We've evaluated them based on their features, pricing, customer support, scores on review sites, and more. Plus, we've included the pros and cons of each software in our ultimate take.
---
Referral Rock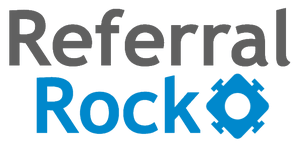 Referral Rock was founded as a referral program software to help any business get more customers using the power of their own network. Since then, our platform has grown and now offers the flexibility to run brand ambassador campaigns, partner programs, affiliate programs, and more.
Any type of business can design programs to easily enroll brand ambassadors and advocates, capture the new leads they bring in, and instantly issue rewards for every sale.
Referral Rock automates every step of the process so you can focus on the success of your brand ambassador program.
Best for: Businesses of all sizes, in all industries; especially great for businesses with multi-step sales processes
| | | | |
| --- | --- | --- | --- |
| Pricing | Free demo or trial | Customer support | Review score |
| $200-$800/month (enterprise plan also available) | Free trial and demo | ​​Onboarding specialists, customer success managers, chat support, product and resource guides, support center, webinars | 4.5 stars (55 reviews) |
Brand ambassador software features
Mobile app and API integration: Referral Rock offers a convenient mobile app and API integration, allowing you to customize the solution to fit your business workflow.
Identify and enroll individual brand ambassadors: Once you determine the ambassadors that fit your program (whether they're customers, affiliates, partners, or other advocates), you can easily enroll them into your program and even personalize their campaigns.
Easily track and manage your program: Both you and your brand ambassadors can manage individual campaigns and monitor key performance indicators right on the platform's dashboard.
Flexible reward system: Incentivize your brand ambassadors by offering different incentives for different campaign segments, including cash, points, credits, or gift cards. The reward process can also be automated and adjusted as needed, and can handle tiered ambassador incentives, commission payouts, and recurring rewards.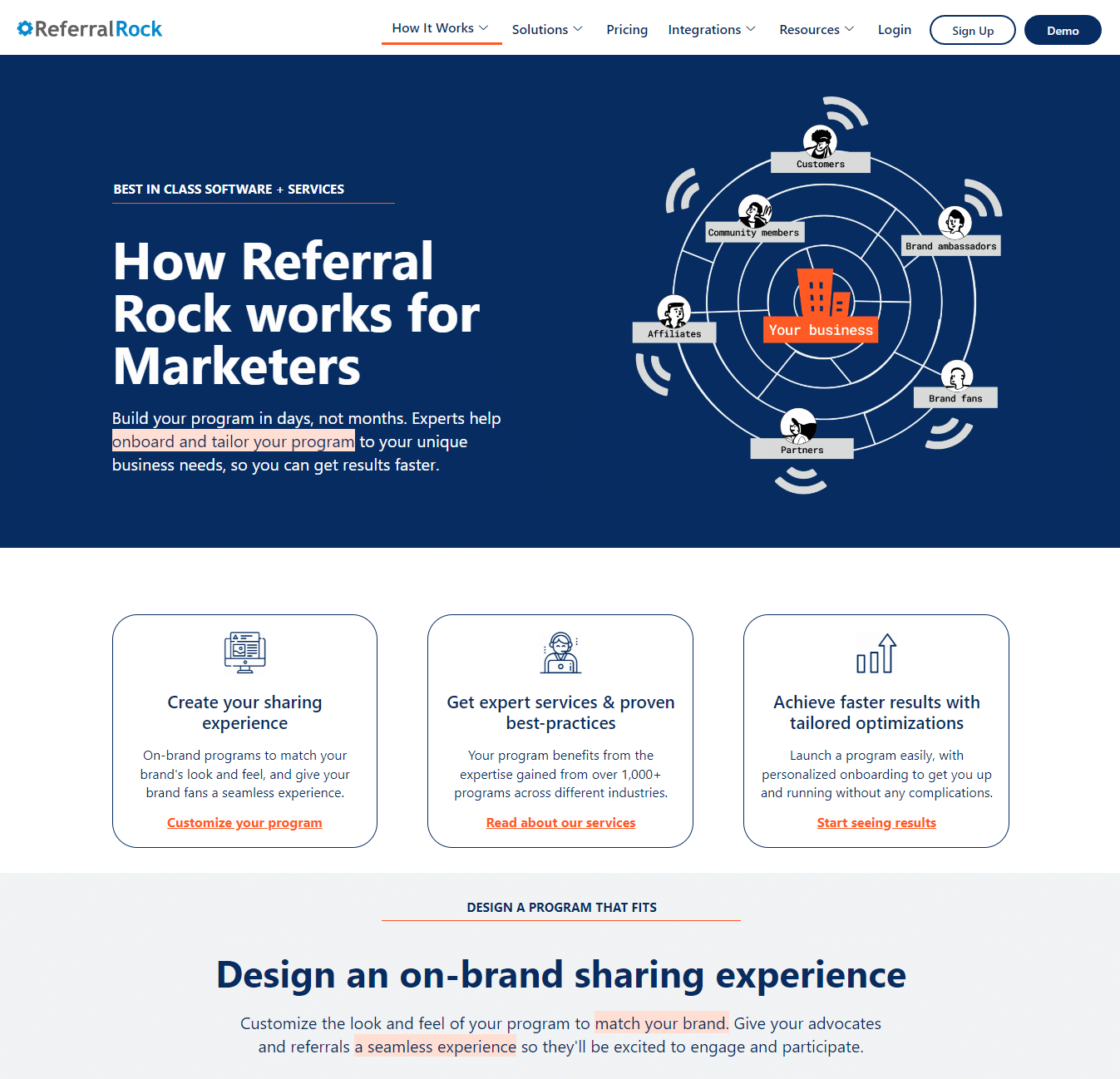 Advantages
Disadvantages

Can run other types of programs, like referral and affiliate programs
Top-rated customer service
Wealth of integrations, including HubSpot and Salesforce
Lots of customization options
Robust data reporting
Suitable for multi-step sales processes
API available

You'll need to find and recruit your own ambassadors
Our take
Referral Rock is a robust platform that can run any type of incentive-based program. It works for both online and offline businesses, and can be customized to your unique business needs. With 25+ integrations and automated reward payouts, you can get a brand ambassador program up and running in just a few steps.
And if you need any help, our dedicated customer success team is known for its expert services and support. But don't just take our word for it – see what other businesses have to say.
---
SocialToaster

With SocialToaster, customers and other potential brand advocates can sign up for a virtual "fan club" centered around your brand. All they have to do is complete a simple form and connect their social media accounts.
These superfans can then share specific pieces of branded content on social media in exchange for accumulated points. Plus, they also get points each time their friends reshare or click on their content.
Best for: Businesses that want a way for fans to share the brand's social content
| | | | |
| --- | --- | --- | --- |
| Pricing | Free demo or trial | Customer support | Review score |
| $350-$1,300/month (enterprise plan also available) | Demo | Online support (live support for higher-level plans) | 4.06 stars (21 reviews) |
Brand ambassador software features
Engaging gamification: Fans accumulate points when they share content, their content is reshared by others, or their friends end up joining the "fan club." There are also giveaways and contests where fans compete to win prizes on a daily, weekly, or monthly basis.
Individual share tracking: Tracking the shares of individual fans allows you to identify your brand's most engaged superfans, and double down on the most successful areas of your program.
User-generated content (UGC) contests: Higher-level plans let you run contests to drive UGC, which is an authentic way for advocates to share their own unique perspectives about your brand.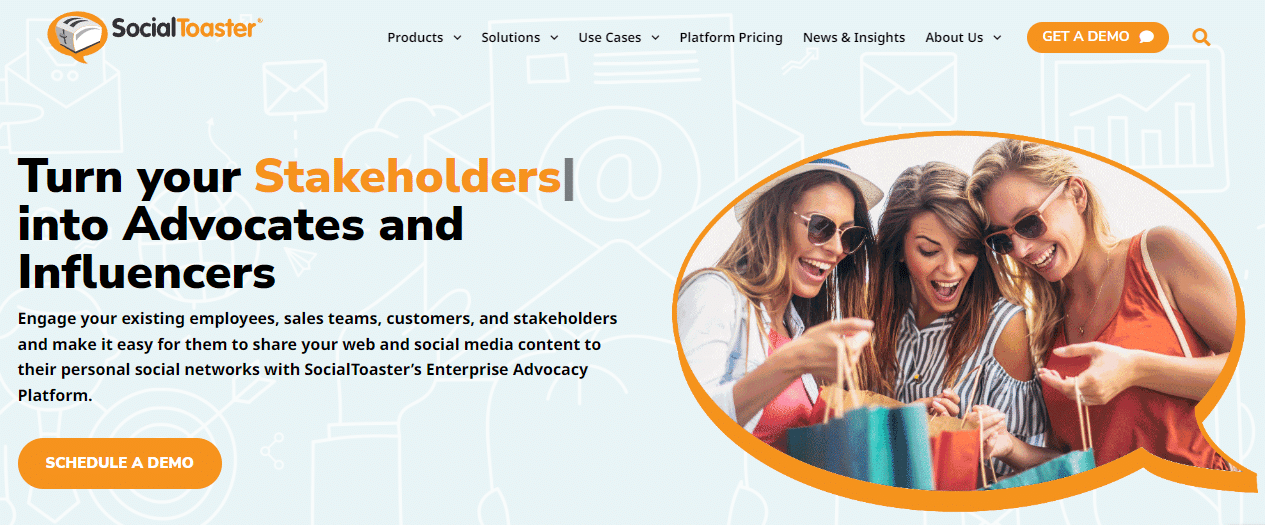 Advantages
Disadvantages

Heavily gamified
Easy for ambassadors to share

Focuses mostly on pre-written messages, not authentic ambassador sharing
Our take
Although we love the gamification features and the ability to identify top advocates, we wish SocialToaster would let all fans customize the messages they post on social media platforms. SocialToaster requires fans to share exact messages from your brand in order to earn points, with no opportunity to personalize the text for their situation and audience.
True brand ambassadorship is all about using your own authentic voice and messaging to promote a brand, rather than just parroting messages your brand feeds them.
---
Brand24

Brand24 is a social monitoring software. It's all about keeping a close eye on what people are saying about you online in real-time.
From a brand ambassador program perspective, this helps streamline your search for enthusiastic, authentic ambassadors via social media, and then lets you keep tabs on what each ambassador posts on their channels.
Best for: Businesses that want to quickly identify authentic fans to recruit as ambassadors
| | | | |
| --- | --- | --- | --- |
| Pricing | Free demo or trial | Customer support | Review score |
| $69-$399/month | Free trial | Email, FAQ | 4.68 stars (335 reviews) |
Brand ambassador software features
Real-time social media monitoring: Brand24 alerts you to social media and other online mentions of your brand name, relevant keywords, and hashtags as they happen.
Discussion volume chart: Identify any sudden changes in the discussion about your brand. This allows you spot any problematic issues and protects your online reputation before anything escalates.
Influence score: Each mention found by Brand24 comes with an influence score, or index of the person's authority. This is a great factor in choosing a brand ambassador with strong influence over their audience. You can even view detailed data about the impact of each individual's post.