A brand champion is a person who promotes your brand to others – usually, people in their network or social circle. Brand champions can come from within your employee base. But more often than not, they're customers or external partners. 
Since referral marketing, and other types of word-of-mouth marketing, are cost-effective ways to generate more business, it pays to learn more about brand champion marketing and leverage it to benefit your company.
In this article, we'll cover:
What a brand champion is
Distinguishing qualities of brand champions
Common types of brand champions
Benefits of brand champions
What you need before creating brand champions
Practical tips for creating and leveraging brand champions for your business
How to manage brand champions with software
What is a brand champion?
A brand champion is a person who reliably promotes your brand for you, by talking about you or sharing positive content about you multiple times. They publicly share about your brand to their network, whether that's made up of friends, acquaintances, or peers. 
The sharing they engage in could be referring friends and peers one-on-one, posting about your products on social media,  recommending your brand in content, or all of the above.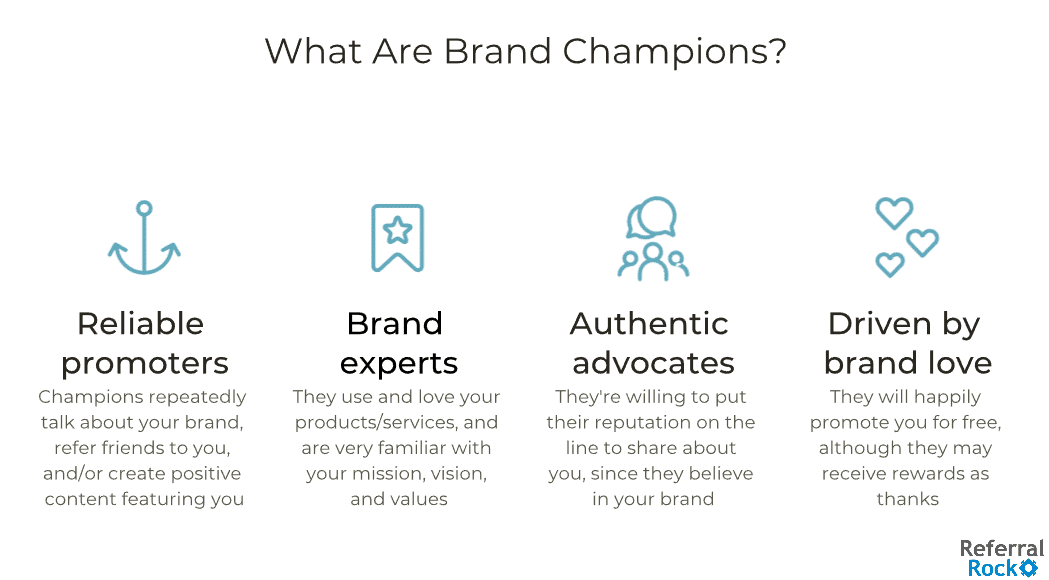 Brand champions vs. brand ambassadors
A brand ambassador is the most well-known type of brand champion, but brand champions aren't limited to just ambassadors. Anyone who's capable of promoting your brand, and is committed to doing so frequently, is a brand champion. So, partners, employees, and customers can also be brand champions.
Brand champions vs. loyal customers
Loyal customers keep making repeat purchases from you, and consistently choose you over competitors. But when a customer is a brand champion, they don't just keep buying from you. They also keep spreading the good word about you and encouraging others to buy, which brings in new customers. In other words, brand champions engage in brand advocacy, which is a step beyond brand loyalty. 
Qualities of all brand champions
All brand champions genuinely use your products or services in their own lives. And all brand champions love your brand so much that they are willing to keep sharing your products or services with others – often, for free. Their brand loyalty is second to none!
Brand champions are genuinely interested in your company, to the extent that they care about its growth and how others perceive it. They know everything about your brand – its story, mission, and values, and what makes your products or services great. They may also be your most devoted customers and referrers.  
Much of the promotional work that brand champions do is driven by their brand love and brand loyalty. That reflects in the authenticity and enthusiasm of their sharing. 
Brand champions don't necessarily expect payment, since they're not always tied to a formal contract or obligation. It's still common for brands to give out incentives as a way to motivate them and keep interest levels high. But brand love is the main catalyst behind champions' sharing. 
Benefits of brand champions
The most obvious benefit of deploying brand champions is new business. But there are several more ways your business can benefit when you make use of brand champions: 
Increased reach: Brand champions come with their own existing audience, which is already warmed up. Since their audience aligns with your brand's, it's a match made in heaven. You'll become instantly visible to new and relevant customer profiles. 
Cost-effectiveness: Unlike traditional forms of marketing (such as ads), brand champions are comparably more cost-effective. You only need to reward brand champions when they help make a sale, so you only pay for results. Plus, some brand champions are happy to promote you for free – they don't care if they receive an incentive.
Increased brand trust: People trust brand champions far more than they trust ads and messages from companies. It's easier to trust a friend, peer, or family member's opinion about a product than the word of the company who made that product. 
Increased brand awareness: Having brand champions promote your brand helps you with brand building. In a sense, it's a brand management exercise too, because you're now managing the public perception of your brand through your brand champions.
Increased social proof: Brand champions help build social proof. Their shares, comments, and reviews online all help increase your social credibility. Public reviews are also a trust factor for Google – Google is more likely to prioritize your brand's placement in search results on the basis of that trust. 
Effective lead generation and conversion: Brand champions generate highly targeted leads and sales. Because they've been specifically chosen by your brand for audience alignment, champions bring in leads who are more likely to convert  – and become lifetime customers. 
Common types of brand champions
There are many different types of brand champions that your brand can mobilize. They differ from each other based on their commitment (whether or not they're formally contracted), how they promote your brand, and the incentives they receive (if any). But the following are the most common seven brand champion types. 
1. The brand ambassador
A brand ambassador is a fan of your brand who agrees to promote you in the long term, and who is enthusiastic about doing so. Brand ambassadors are either your employees, customers, or business partners. Sometimes, social media personalities and celebrities become ambassadors for bigger brands. But ambassadors don't have to have a large audience, as long as their audience trusts them highly.
A brand ambassador focuses on building relationships with potential customers and sharing how they authentically use your brand. They may share you through social media content or offline promotion. Sometimes, they can do both, depending on their agreement with a company. Speaking of the agreement, ambassadorship involves a formal commitment, solidified in the form of a contract between both parties. The contract lists the obligations of the ambassador and your brand, among other important items.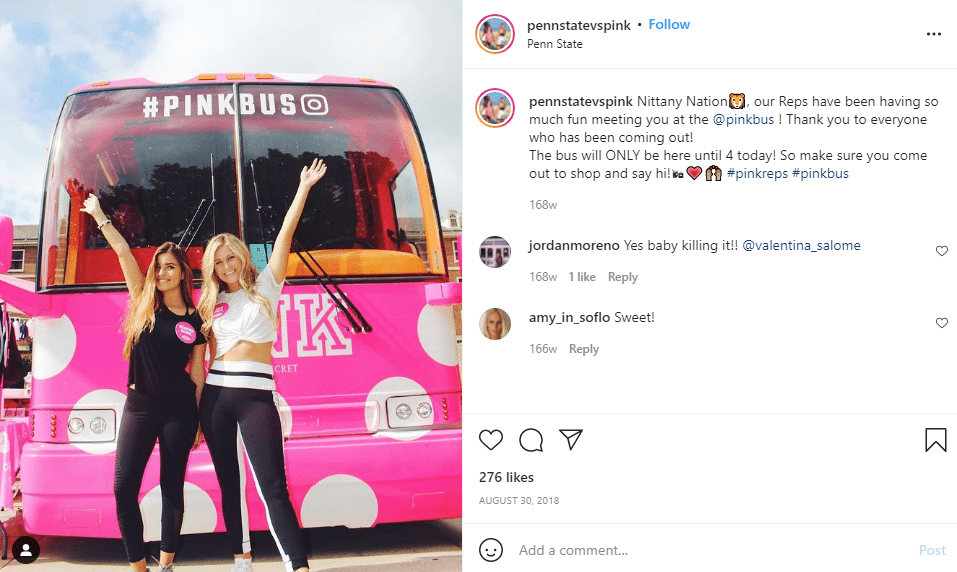 2. Other social sharing champions
While a brand ambassador formally partners with your brand, there's another type of social media promoter that isn't bound by a formal agreement. These informal "ambassadors" believe you're a great brand and are willing to go the extra mile to tell everyone else about it online. 
Social sharing champions, like the name suggests, frequently share content related to your brand on social media (whether that's their own original content or reshares of your content with commentary). Their content is organic and easily strikes a chord with followers because of how genuine and authentic it is. The user-generated content they create is not motivated by any sort of incentive – helping your brand is reward enough for them.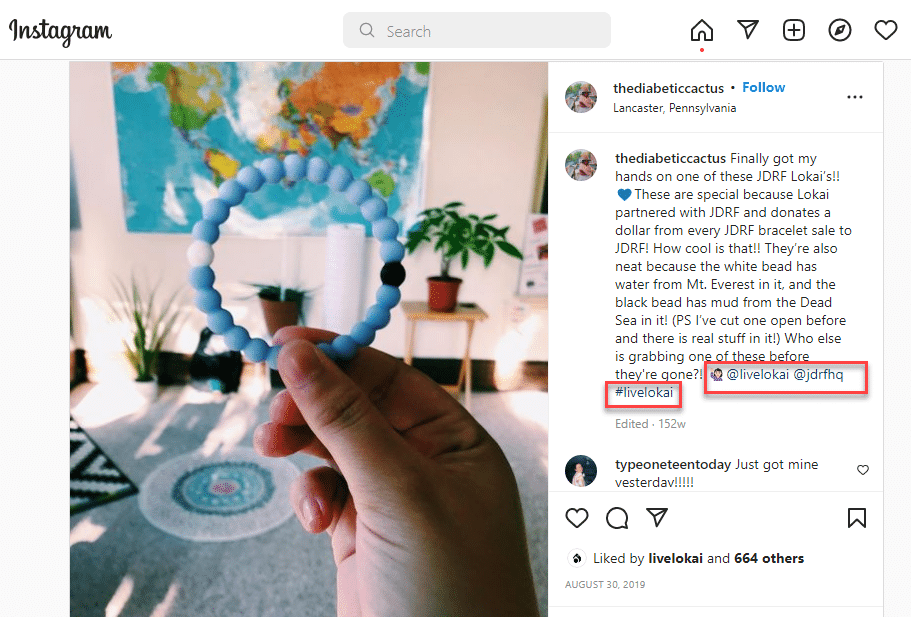 3. The customer referral champion
The customer referral champion is a customer who eagerly and consistently shares about your brand within their network. This network can include family, friends, peers, or even followers if the customer has their own content creation channel. 
Typically, businesses recruit customer referral champions through a formal referral program. Customers receive rewards every time a referred friend converts to a paying customer, so there's incentive for them to make repeated referrals.  The more new customers they refer, the more the customer stands to gain.
A customer has no limits on how many times they can refer new customers. They are also not locked into a formal agreement, so they are not obligated to meet referral targets. Rather, they can refer friends as often as they like.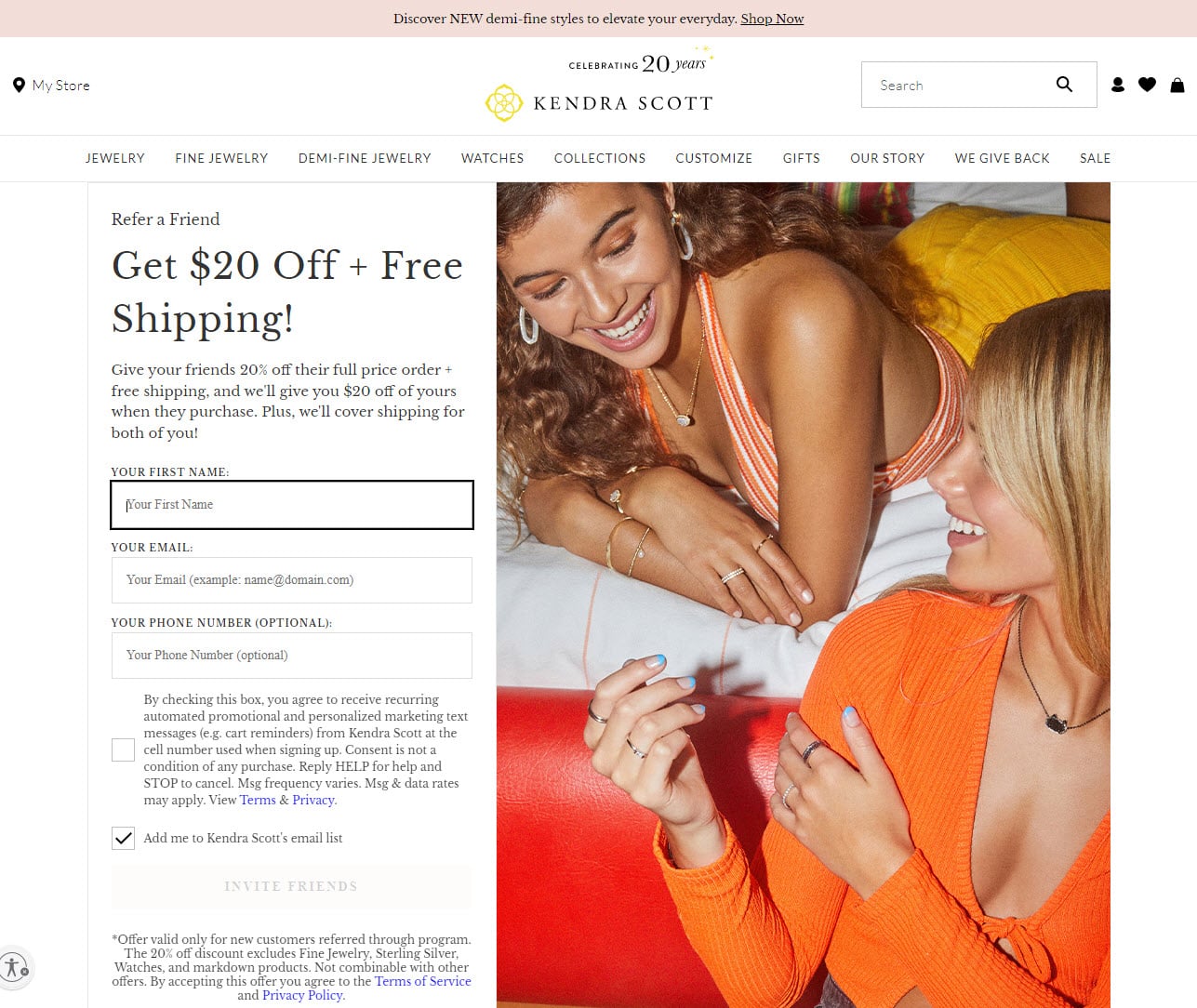 4. The employee referral champion
An employee referral champion is similar to a customer referral champion, except that it's an employee instead of a customer who does the referring. The employee gets rewarded every time one of their referrals converts to a paying customer. Many employers also offer fringe benefits as a way to reward employees for their referrals. They're also recruited through a formal program called an employee referral program or employee ambassador program. 
The advantage of having employees refer your brand is you can train them on the specific skills needed to make their promotions successful. For instance, you can provide training on social media platform management or post creation, or even provide templates they can base their content off of.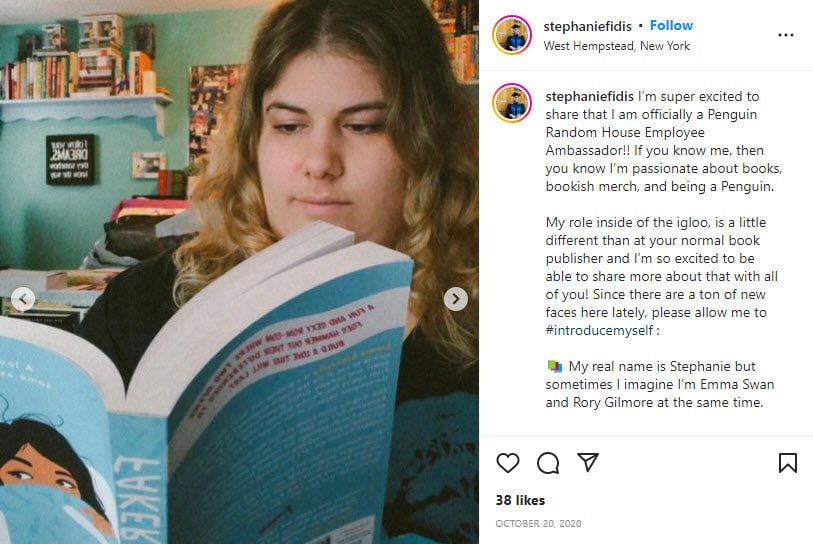 5. The offline referral champion
The offline referral champion tells others about your brand offline, regularly and organically. They don't receive any reward for their efforts, so they're intrinsically motivated to help your brand grow and stand out. 
Offline promotion methods can be hugely successful because of their organic nature. But they have a disadvantage. It can be difficult to measure their impact since they aren't using a referral link and don't have any other digital "signal" to track. Gaining business data, and insights for marketing decisions, can be challenging.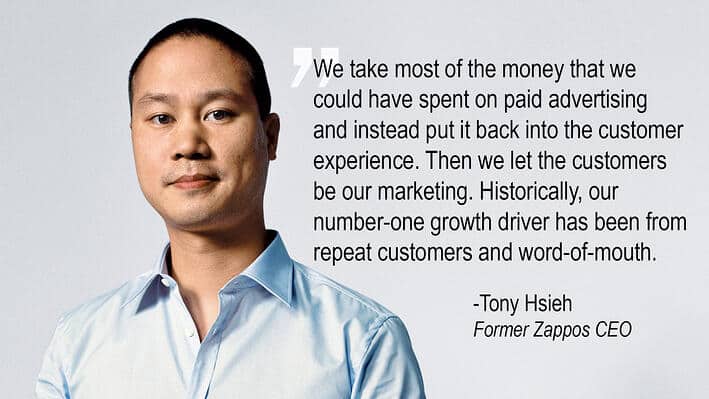 6. The affiliate partner
An affiliate is a content creator who shares your products or services on a channel they own, typically a website, blog, or social media account. The content includes a trackable link to your brand website, known as an affiliate link. Whenever a customer uses the affiliate link to purchase your products, the responsible affiliate earns a cash commission on the sale.
While affiliates may share products with their inner network, most of their business comes from followers or subscribers – people who don't necessarily know them but diligently read their content. 
Affiliates can be handpicked by a brand because of their capacity to generate sales, or they may go through an application process. Regardless, they're always bound by an affiliate agreement or contract, and are part of an organized affiliate program. 
Not all affiliates have used a brand's products before they start promoting a brand. But the best affiliate brand champions have already used your product before becoming your affiliates. They will be able to promote your brand more convincingly on the back of that experience.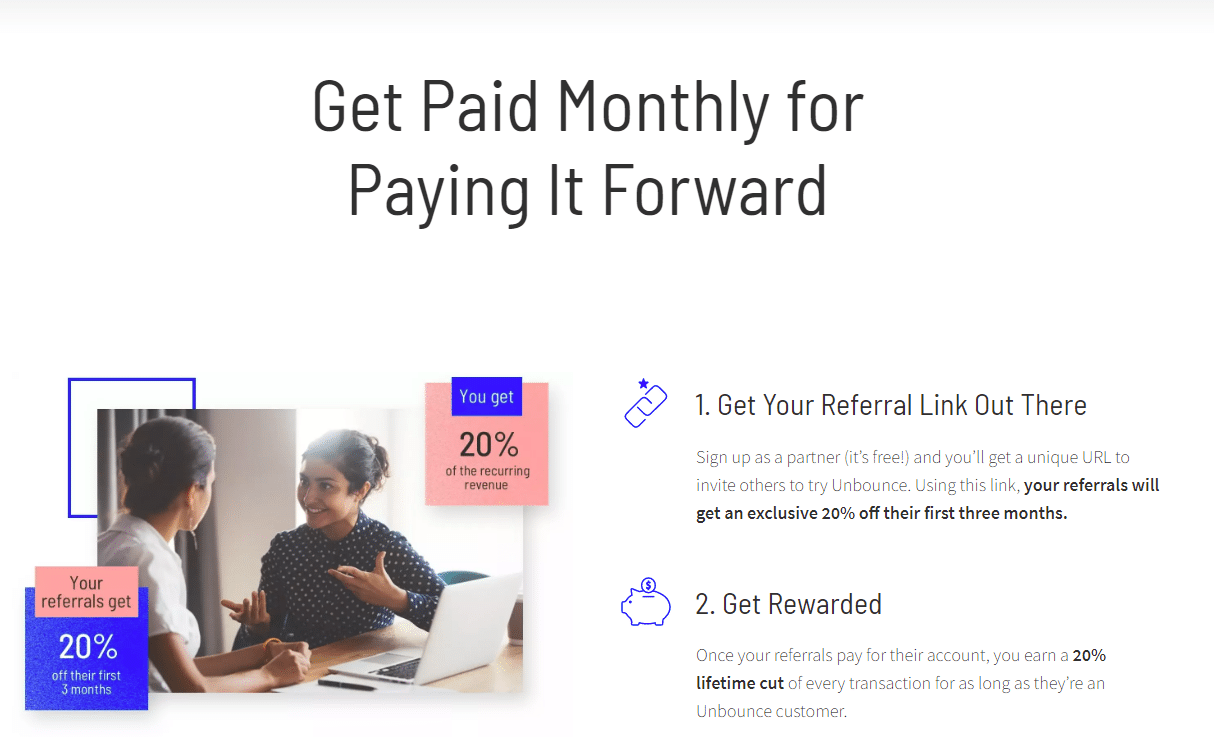 7. The referral partner
Referral partners are business partners who refer your brand to people they've built trusted connections with. These formalized business partners only refer people who are already in their own networks, and who have needs that your brand could meet. Thanks to referral links that they distribute, these referrals are always trackable.
Referral partners are incentivized for the business they bring to the brand. So, if someone in their network makes a purchase through their unique referral link, they can earn commissions, usually in the form of cash. Unlike customer referral champions, referral partners are bound by a contract, and they may go through professional training if needed.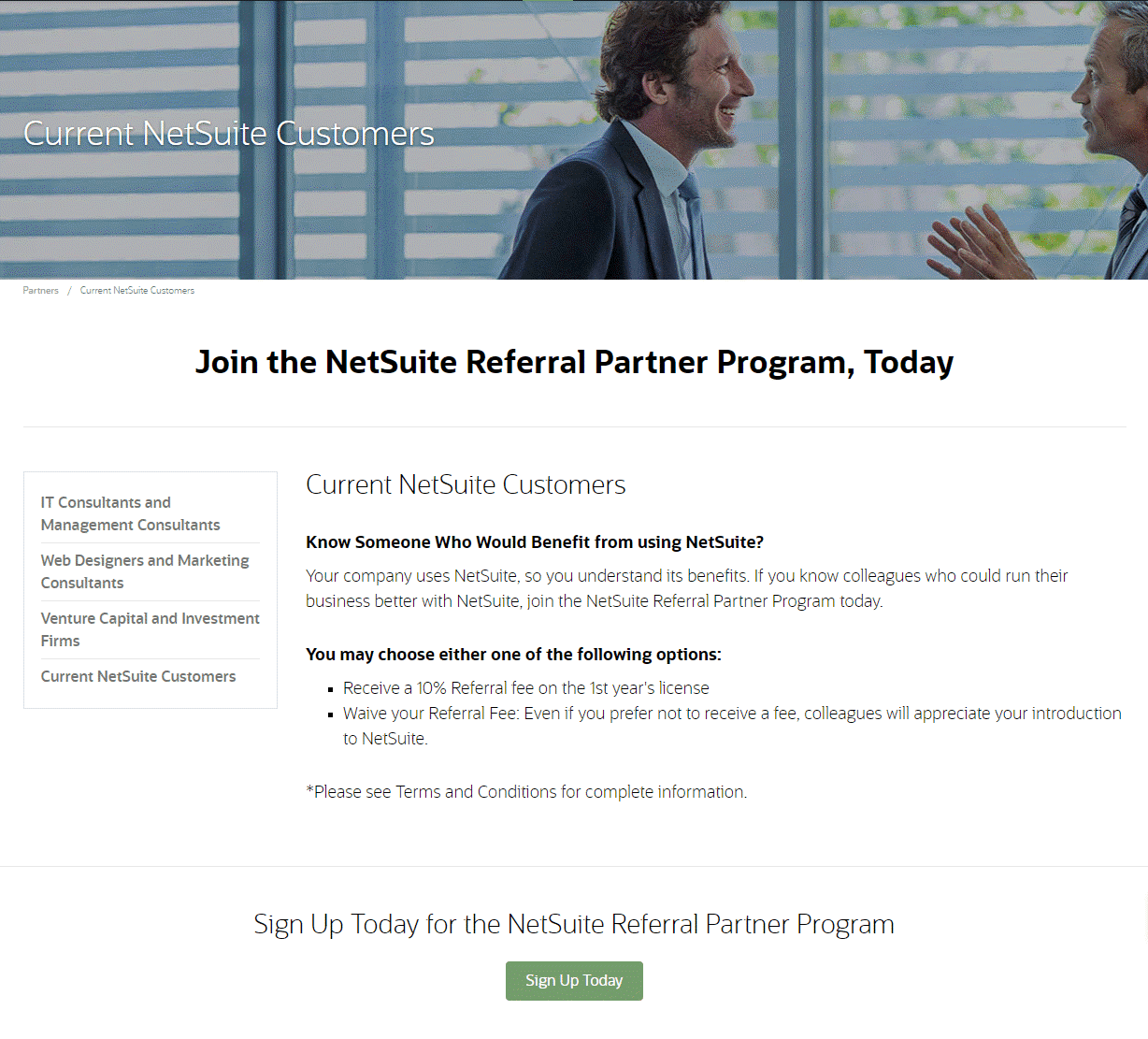 What you need before creating brand champions
Before you start creating any program which involves marketing and promotion, you'll need a brand worth recommending and promoting. Otherwise, you won't have much that your promoters can champion (and even if they do champion your product at this stage, it's unlikely to conclusively lead to leads or sales). Review the following checklist before you work to build brand champions:
Exceptional products: You ideally want to start a brand champion program once your company is receiving a steady flow of customers, or you're getting consistently good reviews. It's a kind of endorsement that you have a great product. If your product is receiving negative reviews or feedback, go back to the drawing board and keep fixing the product until it develops the quality that gets raving reviews. Your potential brand champions need to be convinced of your product's value before they'll willingly sell it.
Stellar customer service: Fully train your customer support team so they can handle inquiries professionally and empathetically. Also, ensure you have enough team members to handle the influx of new customers that brand champions can bring to your business. Otherwise, all that good work on developing your product will go to waste. 
A loyal customer base: You'll need proof that enough customers are repeatedly buying from you (or possibly even sharing your brand without prompting) before launching a brand champion initiative. It's not enough to have a customer base largely made up of one-time buyers. 
Ways to create and leverage brand champions
If you've never developed a brand champion program before, it doesn't have to be overwhelming. We've listed specific strategies you can use to create and leverage brand champions. Bear in mind that you don't have to use all the strategies we've provided. Pick and choose depending on what works best for your brand, products, and your audience type. 
Start a customer referral program
A customer referral program is a great way to motivate your customers, so they're regularly sharing about your brand positively and enthusiastically. As part of the program, you'll generate unique referral links for each of your customers. The links help you keep track of the sharing that your customers do.
When a family member, friend, or peer clicks on the link and makes a purchase, the referring customer gets a reward. This reward could be cash, store credits, free products, or another referral gift. The key with developing a successful customer referral program is to ensure that the referral rewards are what your customers want. If you're unsure, run a questionnaire or survey and ask your most devoted customers. You want your customers to be genuinely excited about what they're going to receive for promoting you successfully. 
It's also a good idea to reward referred friends for making their first purchase, so they'll feel doubly motivated to become your new customers. Plus, brand champions, like most people, appreciate the opportunity to help friends out with good product advice, offers, and discounts.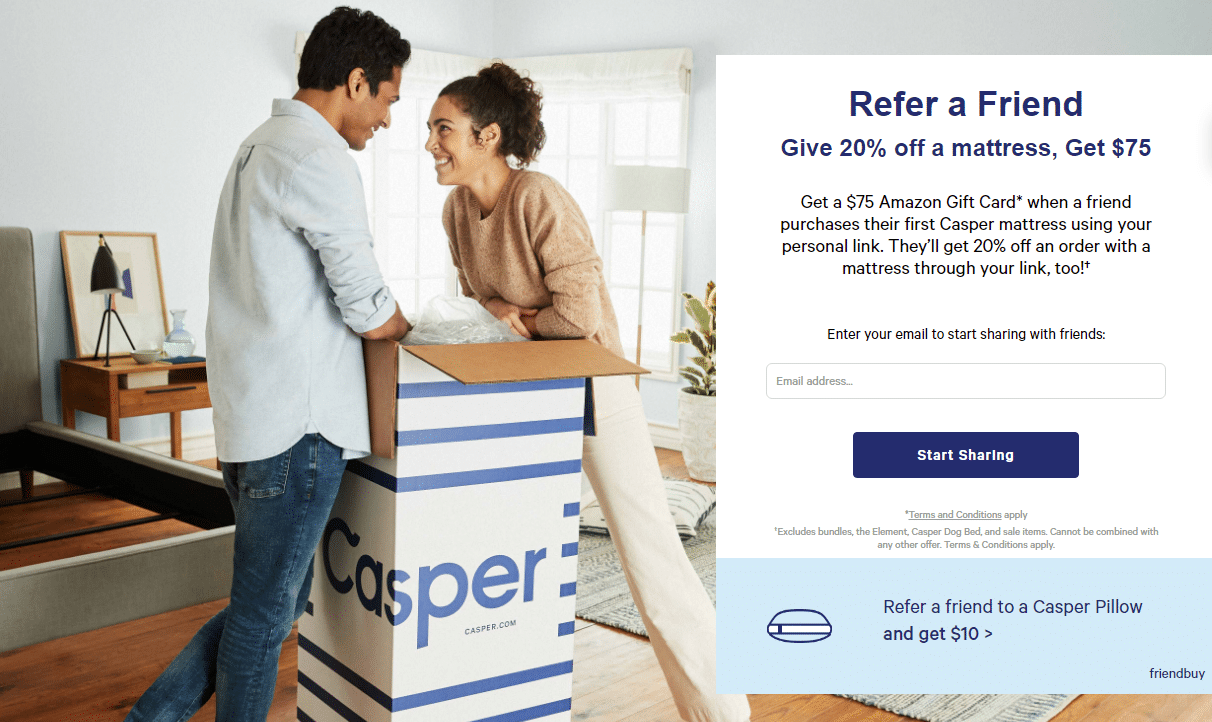 Use referral software, so it becomes a lot easier to set up a program like this. You'll want software to generate links and generally help you track and stay on top of sales and rewards, and most importantly, your relationship with your customer brand champions. Ensure you're consistently promoting your referral program by talking about it on your website, in your emails to your customers, and on your social media channels. 
Encourage social media sharing
You always want to make it easy for your brand champions to share about your brand on social media. Here are some tips to help you get started:
● Create a branded hashtag. A branded hashtag helps you solidify your brand on social media. Popular hashtags have the potential to go viral, especially with incentivization. The more creative, the better. 
● Encourage user-generated content (UGC). Encourage your brand champions to keep sharing content or images featuring your products on their social media accounts. Also, ask your brand champions to tag you in their UGC or use your hashtags
A good way to encourage UGC is by featuring the best creations on your own brand's social media account (with the creators' permission). Another tip to encourage more sharing is running UGC contests on certain branded topics and offering prizes to the winners.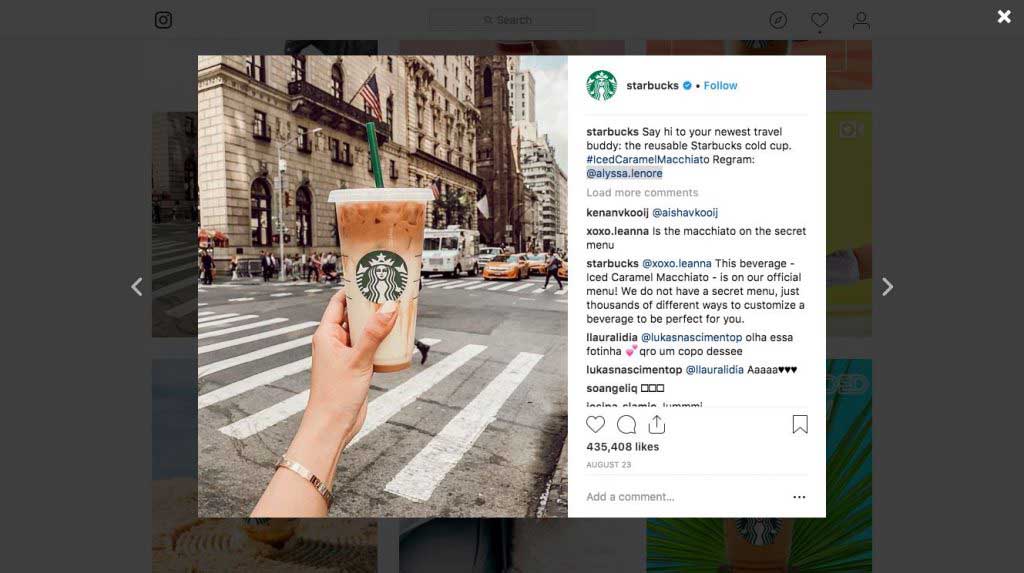 Select and train long-term brand ambassadors
For seeking out your ideal brand ambassadors to serve as brand champions, you can use brand mention tools and social media searches. You're looking for content creators who've been talking about you and positively mentioning your brand to their networks. Select true fans of your brand who have strong relationship-building skills, and who have built up trust in your niche or among your audience. 
You can also reach out to customers who have referred the most friends because they're likely to be the most vested in promoting your brand. Discuss the possibility of them formally joining your brand ambassador program. They should be motivated most by the opportunity to help your brand (the rewards, though important to give ambassadors, shouldn't be the main motivator).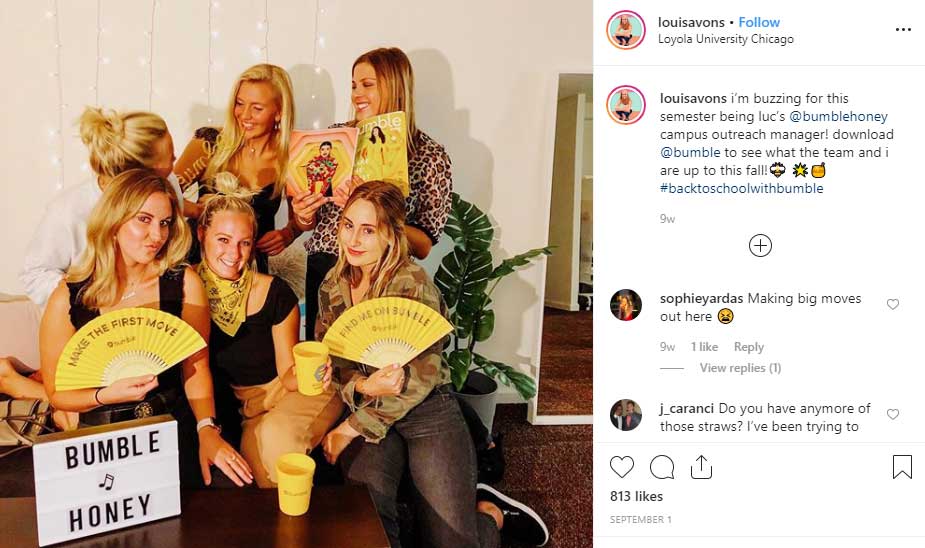 Bear in mind being a great brand fan shouldn't be your only criteria. Evaluate their marketing skills on their social media networks. Are people genuinely engaging with them and following what they have to say? Also, evaluate how well their image fits in with your brand. Ambassadors are the face of your brand, so make sure every way they present themselves to the public aligns with your mission and values. 
At the same time, not all brand ambassadors will come to the table being brand champion ready. You'll still want to build up touch points where you can share training resources and help guides, so you're both confident about how they're representing your brand and company culture. You can provide specific templates or content guidelines that cover what they can and cannot say about your brand, but allow room for creative self-expression too. 
Mobilize your employees
Next, you want to set up an employee referral program or an employee ambassador program to mobilize your biggest assets, your employees. Even though they're working for you already, you still want to incentivize them as it helps to keep them motivated. Remember to ensure that your rewards are things that get your employees excited. As before, if you're unsure about what would motivate your employees, carry out a survey or send out a questionnaire. 
Use internal communication channels to promote your program or generate buzz pre-launch. For example, you can use Slack, employee email, or talk about the program during meetings. It's a good idea to develop training programs to help guide your employees about your branding, marketing policies, and selling features of your products. You can also provide checklists and templates detailing do's and don'ts. 
You can go one step further by recognizing the best-performing employee brand champions. Recognize them publicly during meetings and as part of internal communications. It's also a good idea to have a reward structure that provides higher-value rewards for the strongest performers.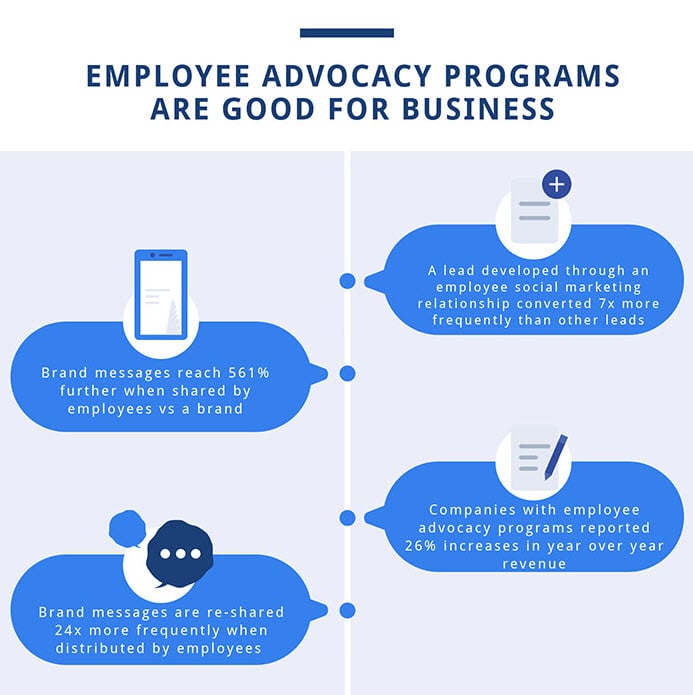 Recruit content creators to be affiliates
Search online for content creators (bloggers and social media influencers) who have already used your products and have positively reviewed or mentioned them online. They may be willing to partner with you to promote your products, and display affiliate links to your website in exchange for a commission. 
Onboard your affiliates formally through an induction and training process. You can provide exclusive discount coupons for your affiliates to help boost conversions. Also, ensure your affiliates are regularly updated with the latest offers and promotions, and that there is ongoing contact to keep your relationship warm and nurtured.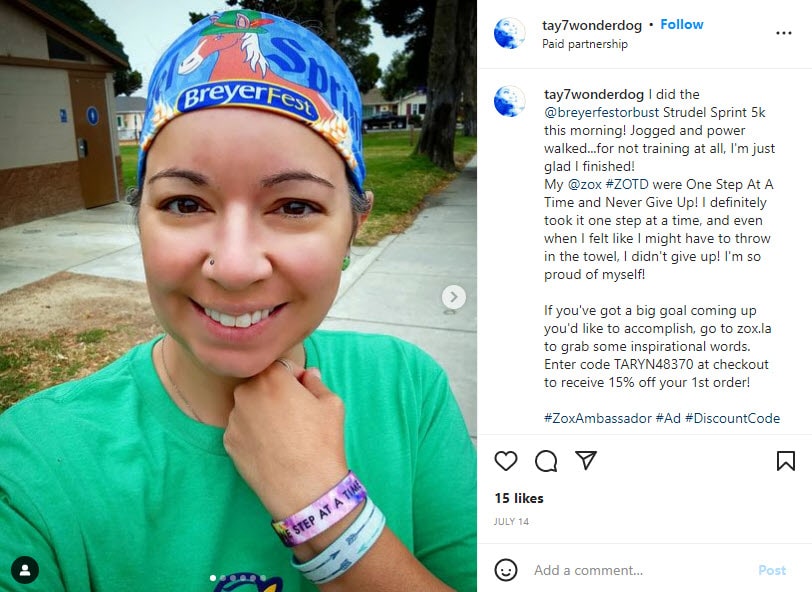 Form referral partnerships
Last but not least, think about doing referral partnerships. This is when you reach out to individuals who have large networks but aren't directly competing with your brand, and offer cash commissions when they promote you to their networks. You can enter a mutually beneficial relationship where you promote each other's services too. 
Provide training on key brand and product fundamentals, including what your brand stands for and what's unique about your products, so they're fully equipped to champion you. Also, give partners regular updates on the latest promotions and incentive schemes.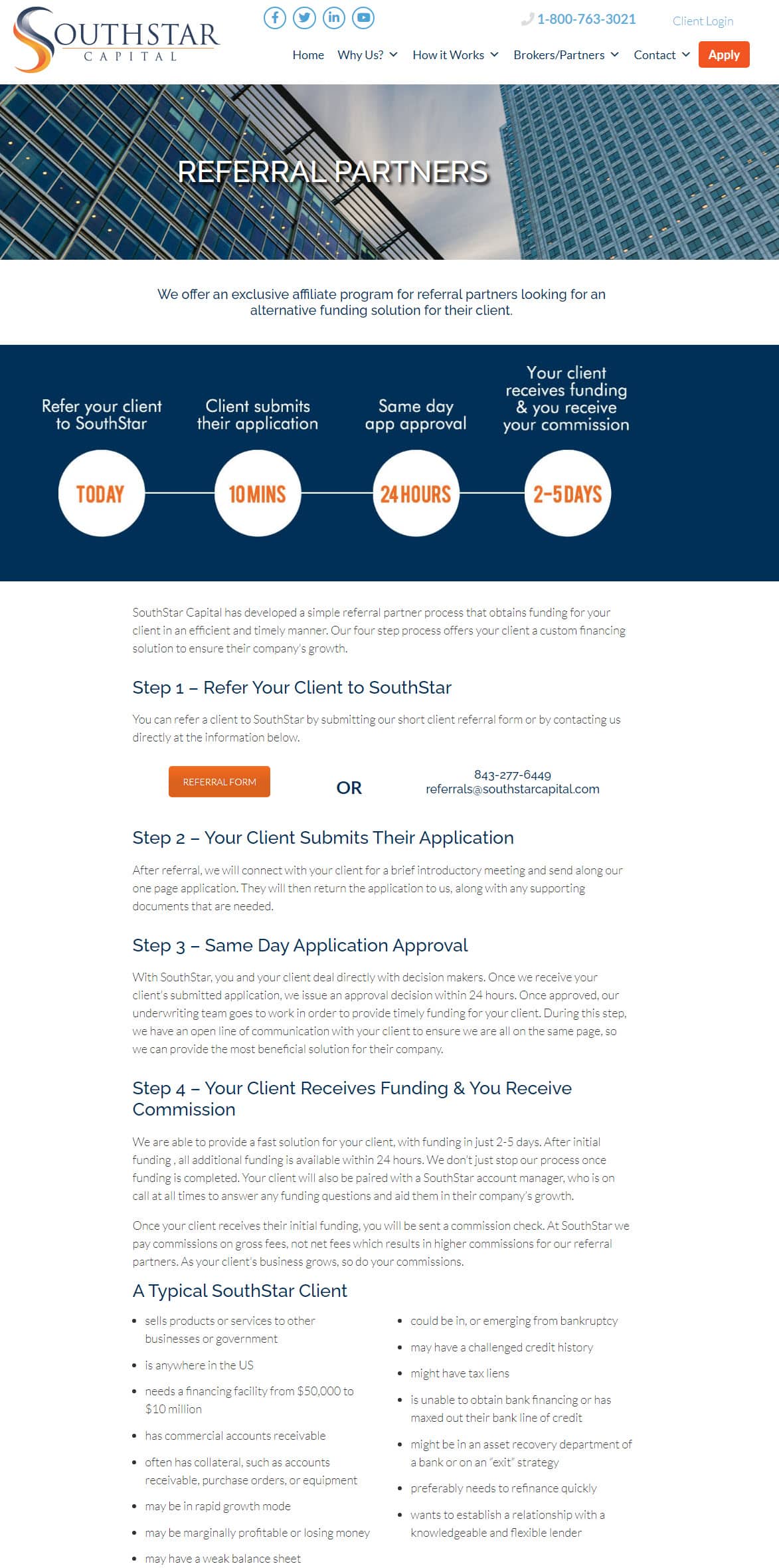 Managing brand champions with software
Being championed is always positive, regardless of whether it's online or offline. But here's the thing – having a means to measure your efforts and results, and gaining meaningful insight from data, is key. So, you want to have some sort of automated system in place, especially as your business starts to grow and expand. 
The ideal scenario is to make use of software. Software makes it easy to measure the ROI of your efforts, identify potential challenges, and iron out kinks. 
There are several types of specialized software that you can use to track and manage your company's brand champions. Pick the one that's right for your business: 
Customer referral program software
Customer referral software helps you acquire new customers by leveraging your existing customers. Software designed for this purpose usually comes with a lot of powerful features. For instance, the software can easily integrate with your company email so you can email your customers the latest promotions and offers. You can track your customers' referral links and instantly pay out commissions based on their earnings and a lot more. 
Employee referral program software
Employee referral software can help you run programs that promote not just your products, but also your latest job openings. You're primed and ready for the employee-to-employee variant if your brand has reached a size where automation becomes a no-brainer. Your employees should also know what makes for an ideal employee at your organization, thanks to professional development and immersion in the company culture.
You're ready for the employee-to-customer variant if your employees are fully trained and knowledgeable about your products and services, including their unique selling points. You should also have a customer support team that's capable of handling increased visitors as a result of brand champion initiatives.
Affiliate management software
Affiliate software helps you manage all aspects of your affiliate program. Use the program to add affiliates, onboard them, set up multiple incentive structures, and track performance across all your affiliates' links. Affiliate management software provides visibility for both the brand as well as affiliates. 
Brand ambassador software
Brand ambassador software offers similar features to referral marketing software, except that you use it specifically for formalized brand ambassadors. Distribute links, pay out commissions automatically, and give your brand ambassadors equal visibility into what they're earning. 
PRM software (partner management software)
PRM software is a tool that lets you leverage partners. Partners come in different categories like value-added resellers, affiliates, referral partners, and channel partners. Use the software to recruit, train, and manage your business partner referral relationships.
Referral Rock software is flexible enough to support your entire brand champion marketing process, no matter what type(s) of brand champions you want to leverage. It can track customer, partner, and employee referrals, as well as affiliates and ambassadors. You'll always know how successful your efforts are, and you'll easily be able to scale your word of mouth. 
Wrapping up
Brand champions are worth mobilizing to enhance your referral marketing or word-of-mouth marketing efforts. Provided you're partnering with evangelists who genuinely love your brand and are consistent with their promotional content, you can expect to see great results in terms of increased leads and sales. Use a software to help you manage your program from start-to-finish, and strengthen your relationship with your partners minus the fuss.