A brand champion is a person who promotes your brand to others – usually, people in their network or social circle. Brand champions can come from within your employee base. But more often than not, they're customers or external partners. 
Since referral marketing, and other types of word-of-mouth marketing, are cost-effective ways to generate more business, it pays to learn more about brand champion marketing and leverage it to benefit your company.
In this article, we'll cover:
What a brand champion is
Distinguishing qualities of brand champions
Common types of brand champions
Benefits of brand champions
What you need before creating brand champions
Practical tips for creating and leveraging brand champions for your business
How to manage brand champions with software
What is a brand champion? (Brand champion definition)
A brand champion is a person who reliably promotes your brand for you, by talking about you or sharing positive content about you multiple times. They publicly share about your brand to their network, whether that's made up of friends, acquaintances, or peers. 
The sharing they engage in could be referring friends and peers one-on-one, posting about your products on social media,  recommending your brand in content, or all of the above.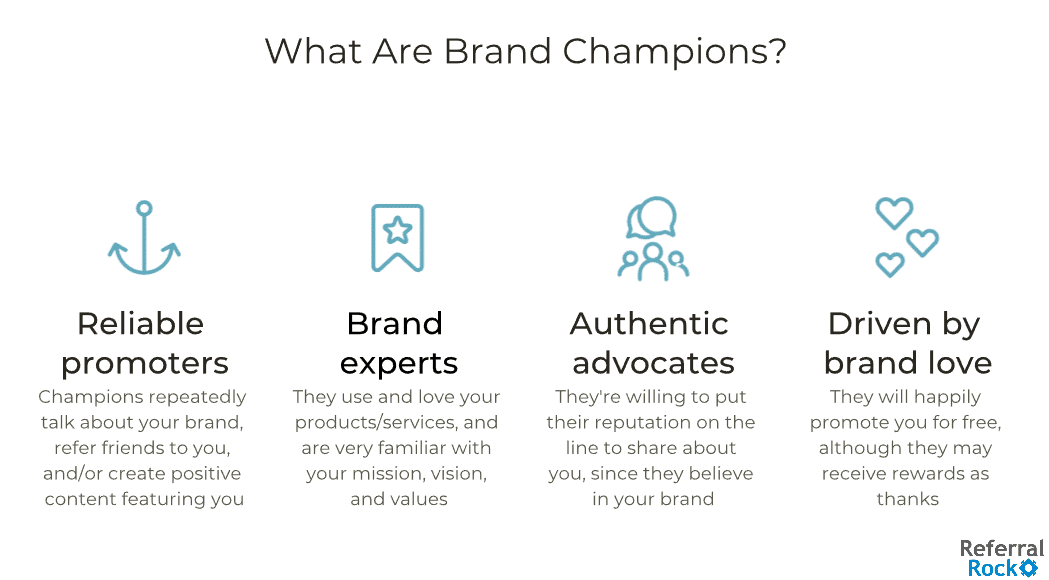 Brand champions vs. brand ambassadors
A brand ambassador is the most well-known type of brand champion, but brand champions aren't limited to just ambassadors. Anyone who's capable of promoting your brand, and is committed to doing so frequently, is a brand champion. So, partners, employees, and customers can also be brand champions.
Brand champions vs. loyal customers
Loyal customers keep making repeat purchases from you, and consistently choose you over competitors. But when a customer is a brand champion, they don't just keep buying from you. They also keep spreading the good word about you and encouraging others to buy, which brings in new customers. In other words, brand champions engage in brand advocacy, which is a step beyond brand loyalty. 
Qualities of all brand champions
All brand champions genuinely use your products or services in their own lives. And all brand champions love your brand so much that they are willing to keep sharing your products or services with others – often, for free. Their brand loyalty is second to none!
Brand champions are genuinely interested in your company, to the extent that they care about its growth and how others perceive it. They know everything about your brand – its story, mission, and values, and what makes your products or services great. They may also be your most devoted customers and referrers.  
Much of the promotional work that brand champions do is driven by their brand love and brand loyalty. That reflects in the authenticity and enthusiasm of their sharing. 
Brand champions don't necessarily expect payment, since they're not always tied to a formal contract or obligation. It's still common for brands to give out incentives as a way to motivate them and keep interest levels high. But brand love is the main catalyst behind champions' sharing. 
Benefits of brand champions
The most obvious benefit of deploying brand champions is new business. But there are several more ways your business can benefit when you make use of brand champions: 
Increased reach: Brand champions come with their own existing audience, which is already warmed up. Since their audience aligns with your brand's, it's a match made in heaven. You'll become instantly visible to new and relevant customer profiles. 
Cost-effectiveness: Unlike traditional marketing strategies (such as ads), brand champions are comparably more cost-effective. You only need to reward brand champions when they help make a sale, so you only pay for results. Plus, some brand champions are happy to promote you for free – they don't care if they receive an incentive.
Increased brand trust: People trust brand champions far more than they trust ads and messages from companies. It's easier to trust a friend, peer, or family member's opinion about a product than the word of the company who made that product. 
Increased brand awareness: Having brand champions promote your brand helps you with brand building. In a sense, it's a brand management exercise too, because you're now managing the public perception of your brand through your brand champions.
Increased social proof: Brand champions help build social proof. Their shares, comments, and reviews online all help increase your social credibility. Public reviews are also a trust factor for Google – Google is more likely to prioritize your brand's placement in search results on the basis of that trust. 
Effective lead generation and conversion: Brand champions generate highly targeted leads and sales. Because they've been specifically chosen by your brand for audience alignment, champions bring in leads who are more likely to convert  – and become lifetime customers. 
Common types of brand champions
There are many different types of brand champions that your brand can mobilize. They differ from each other based on their commitment (whether or not they're formally contracted), how they promote your brand, and the incentives they receive (if any). But the following are the most common seven brand champion types. 
1. The brand ambassador
A brand ambassador is a fan of your brand who agrees to promote you in the long term, and who is enthusiastic about doing so. Brand ambassadors are either your employees, customers, or business partners. Sometimes, social media personalities and celebrities become ambassadors for bigger brands. But ambassadors don't have to have a large audience, as long as their audience trusts them highly.
A brand ambassador focuses on building relationships with potential customers and sharing how they authentically use your brand. They may share you through social media content or offline promotion. Sometimes, they can do both, depending on their agreement with a company. Speaking of the agreement, ambassadorship involves a formal commitment, solidified in the form of a contract between both parties. The contract lists the obligations of the ambassador and your brand, among other important items.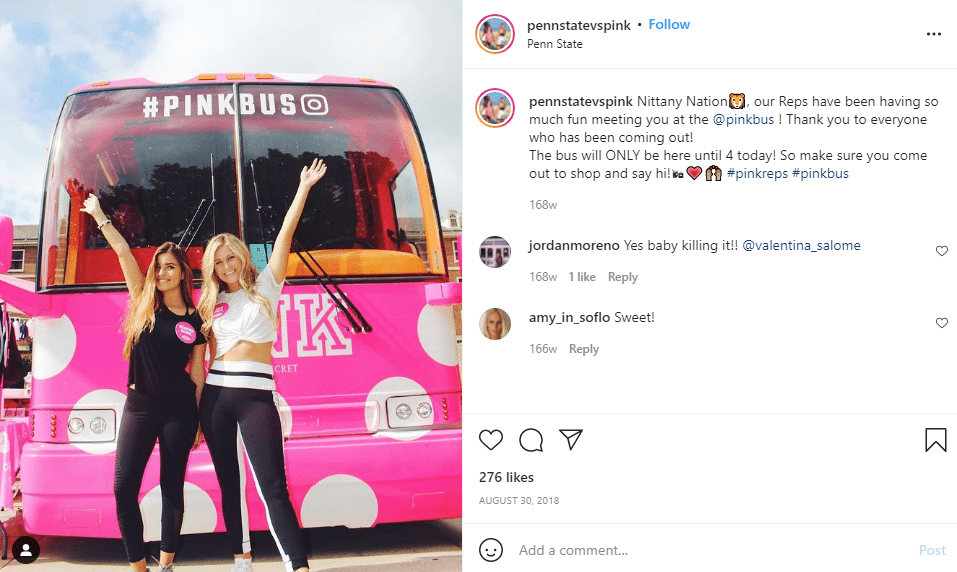 2. Other social sharing champions
While a brand ambassador formally partners with your brand, there's another type of social media promoter that isn't bound by a formal agreement. These informal "ambassadors" believe you're a great brand and are willing to go the extra mile to tell everyone else about it online. 
Social sharing champions, like the name suggests, frequently share content related to your brand on social media (whether that's their own original content or reshares of your content with commentary). Their content is organic and easily strikes a chord with followers because of how genuine and authentic it is. The user-generated content they create is not motivated by any sort of incentive – helping your brand is reward enough for them.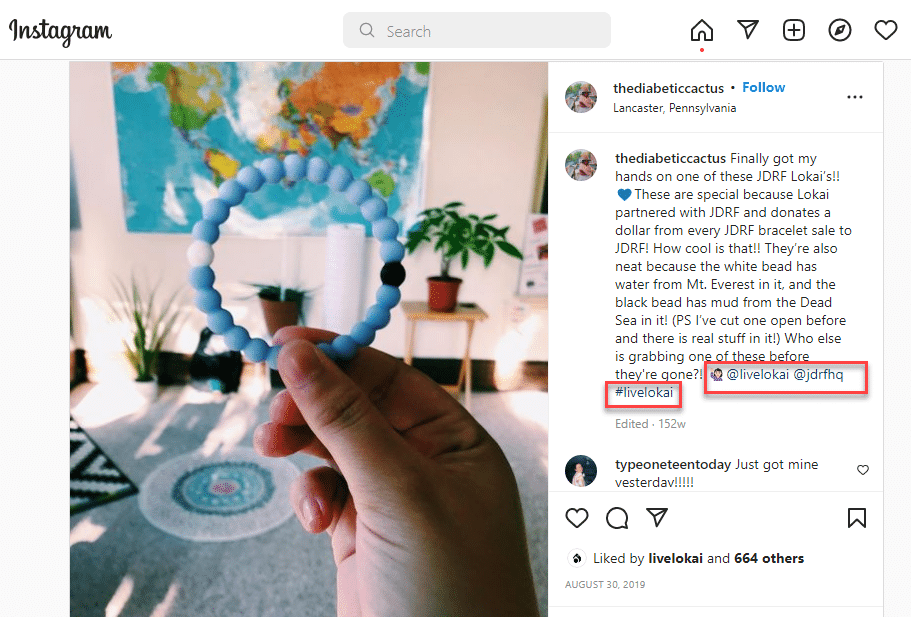 3. The customer referral champion
The customer referral champion is a customer who eagerly and consistently shares about your brand within their network. This network can include family, friends, peers, or even followers if the customer has their own content creation channel. 
Typically, businesses recruit customer referral champions through a formal referral program. Customers receive rewards every time a referred friend converts to a paying customer, so there's incentive for them to make repeated referrals.  The more new customers they refer, the more the customer stands to gain.
A customer has no limits on how many times they can refer new customers. They are also not locked into a formal agreement, so they are not obligated to meet referral targets. Rather, they can refer friends as often as they like.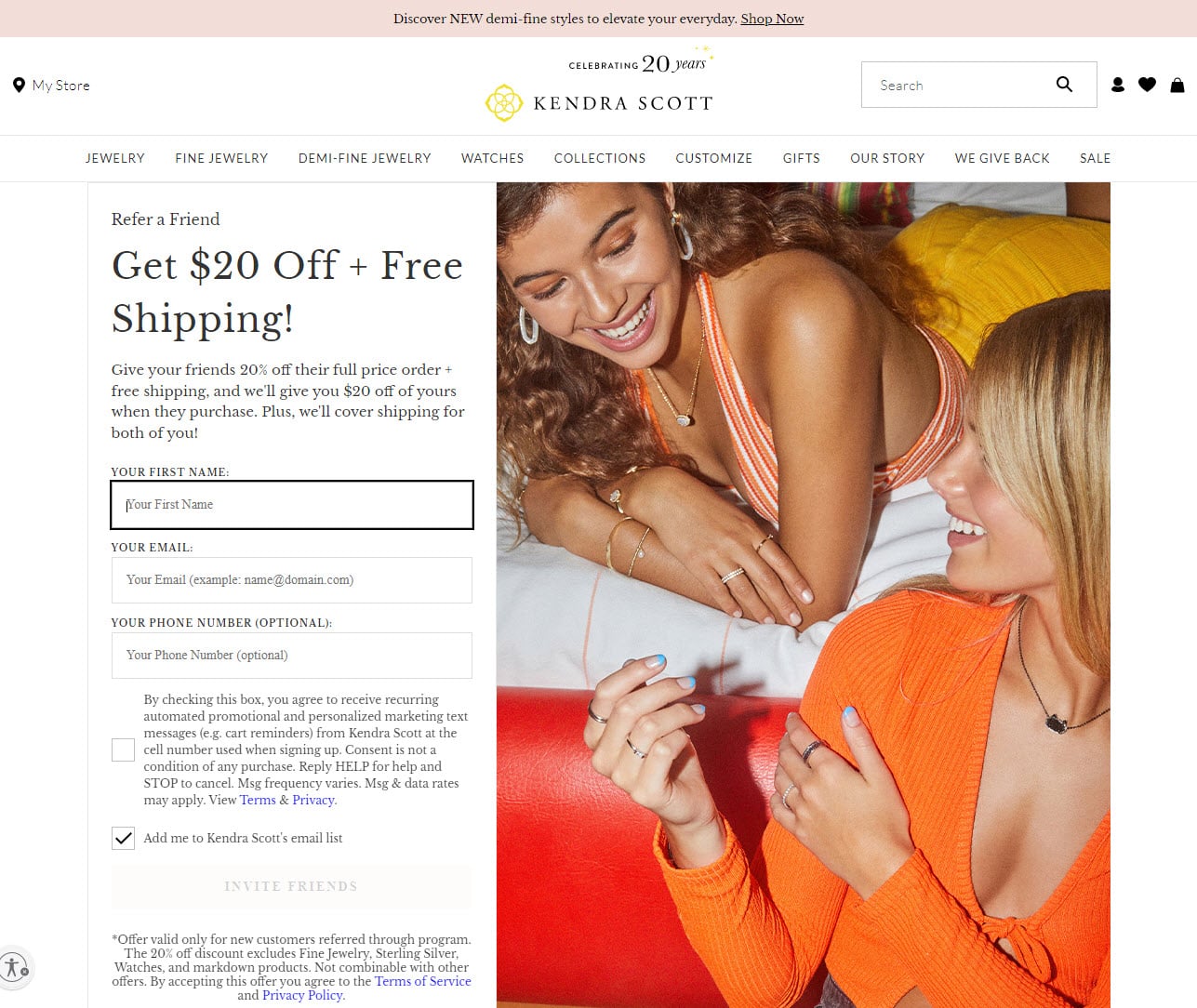 4. The employee referral champion
An employee referral champion is similar to a customer referral champion, except that it's an employee instead of a customer who does the referring. The employee gets rewarded every time one of their referrals converts to a paying customer. Many employers also offer fringe benefits as a way to reward employees for their referrals. They're also recruited through a formal program called an employee referral program or employee ambassador program. 
The advantage of having employees refer your brand is you can train them on the specific skills needed to make their promotions successful. For instance, you can provide training on social media platform management or post creation, or even provide templates they can base their content off of.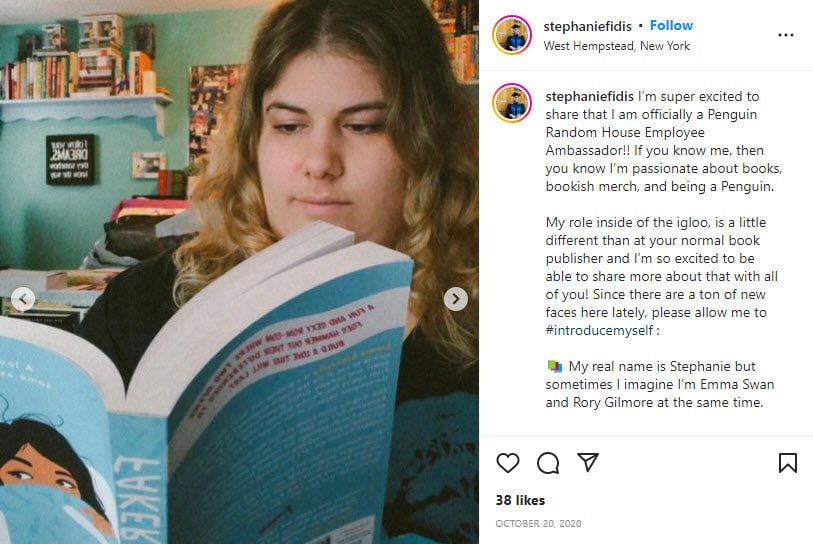 5. The offline referral champion
The offline referral champion tells others about your brand offline, regularly and organically. They don't receive any reward for their efforts, so they're intrinsically motivated to help your brand grow and stand out. 
Offline promotion methods can be hugely successful because of their organic nature. But they have a disadvantage. It can be difficult to measure their impact since they aren't using a referral link and don't have any other digital "signal" to track. Gaining business data, and insights for marketing decisions, can be challenging.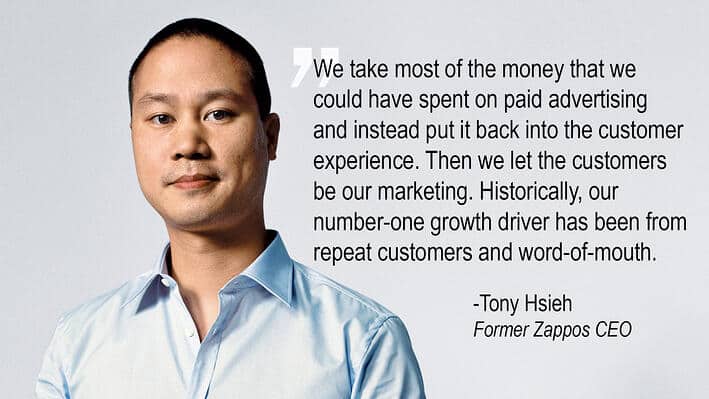 6. The affiliate partner
An affiliate is a content creator who shares your products or services on a channel they own, typically a website, blog, podcast, or social media account. The content includes a trackable link to your brand website, known as an affiliate link. Whenever a customer uses the affiliate link to purchase your products, the responsible affiliate earns a cash commission on the sale.
While affiliates may share products with their inner network, most of their business comes from followers or subscribers – people who don't necessarily know them but diligently read their content. 
Affiliates can be handpicked by a brand because of their capacity to generate sales, or they may go through an application process. Regardless, they're always bound by an affiliate agreement or contract, and are part of an organized affiliate program. 
Not all affiliates have used a brand's products before they start promoting a brand. But the best affiliate brand champions have already used your product before becoming your affiliates. They will be able to promote your brand more convincingly on the back of that experience, as they know its functionality and what sets it apart.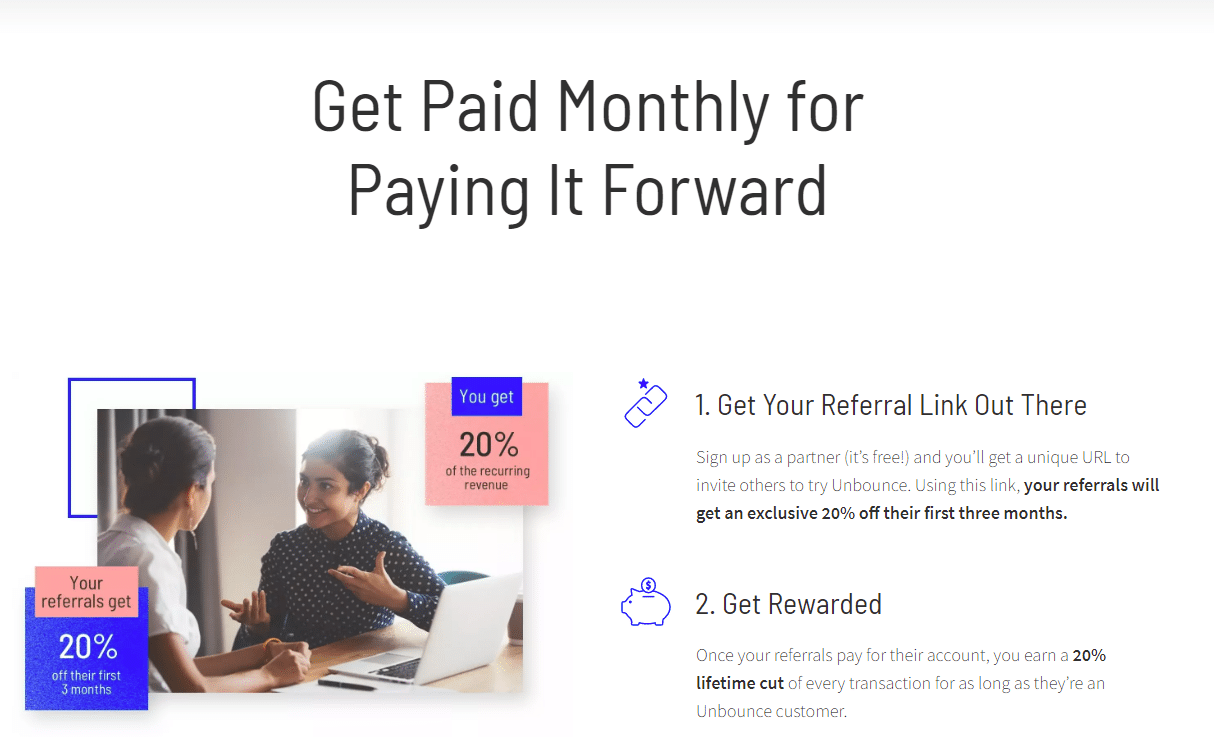 7. The referral partner
Referral partners are business partners who refer your brand to people they've built trusted connections with. These formalized business partners only refer people who are already in their own networks, and who have needs that your brand could meet. Thanks to referral links that they distribute, these referrals are always trackable.
Referral partners are incentivized for the business they bring to the brand. So, if someone in their network makes a purchase through their unique referral link, they can earn commissions, usually in the form of cash. Unlike customer referral champions, referral partners are bound by a contract, and they may go through professional training if needed.