Are you looking for a way to strengthen your company's relationships with its channel partners? A B2B incentive program is a smart way to do that, effectively increasing customer retention and loyalty.
Create or update existing B2B incentive programs with the nine proven strategies and actionable steps outlined below.
What are B2B incentive programs?
Let's start by defining what makes a B2B incentive program (also called a B2B customer loyalty program, B2B rewards program, or B2B channel incentive program).
At its core, a B2B incentive program is a way for businesses to reward or incentivize its customers – which in these cases, are distributors, dealers, wholesalers, or other types of channel sales partners.
B2B rewards and incentives come in a wide range, including cash, rebates, discounted or free products, charitable donations, and the like.
Compared to their B2C counterparts, B2B businesses maintain more personalized, long-term relationships with customers. And it's common for a business to tailor a B2B incentive program for each one.
For example, a discount incentive can be offered to wholesale partners who place a minimum order, while a cash reward might go to dealers who exceed a sales quota.
No matter what type of B2B incentive program you plan to offer, the following marketing strategies can make sure they cater to your most valuable business partners.
11 best B2B incentive program strategies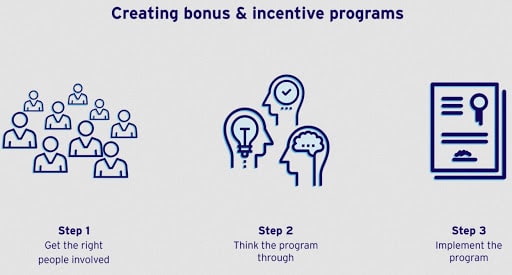 Now that we've covered the basics of B2B incentive programs, it's time to start digging into the details. Here are some tried-and-tested strategies used to create an amazing B2B incentive program.
1. Customize B2B incentive programs for your customers
As a B2B company, your customers are also running their own companies. And each of these companies has its own distinct challenges, goals, and motivations. Therefore, the best B2B incentive programs are usually ones that are personalized for the specific customer.
Studies show that customers already expect highly personalized experiences. But if a business can deliver on expectations, customers are known to remain loyal and even make bigger purchases. B2B customers, in particular, become especially attached to businesses that provide them with greater value and lower risks.
The best way to secure these relationships is with a personalized approach. The most successful B2B loyalty programs are ones that are well researched and tailored to fit the customer's business.
2. Focus on building trust and transparency
B2B incentive programs are generally not as assertive or fast-paced as their B2C counterparts. Instead, B2B programs are focused on building relationships. It's important that customers see the program as a benefit to them, and that working with your company is an investment.
Start by establishing trust and clear communications. Present the program terms and conditions, as well as the offered incentives, which should include attractive discounts, rebates, and other rewards. Making sure both parties understand and agree to the B2B incentive program will help to guarantee its long-term success.
3. Offer attractive B2B rewards and incentives
Everyone, even businesses, loves getting freebies or swag. Sending gifts to show your appreciation (aside from the expected reward or sales incentives) is a great way to foster customer relations.
You can also send special rewards to your most loyal or long-term customers. For example, you can give them private access to new features, free trials for upcoming products, or an invite to exclusive events.
These extra perks will help you stand out from the competition, and further encourage your new customers to continue working with you in order to maintain their premium status.
4. Include nonprofit rewards that resonate with your partners' values
In any B2B partnership, it's vital to show how your partners' values align with your own. Your incentives offer one opportunity to showcase your shared values.
So, consider including donations to nonprofits that you and your customers both support as part of your available incentives. Or, find a new nonprofit that aligns with both your and their brands' values and commitments. (Of course, if a customer's business is a nonprofit itself, donating directly is the perfect incentive.)
Always consult with your customers before selecting nonprofits, though,  to make sure the charities you'd like to support resonate with them.
5. Implement an onboarding process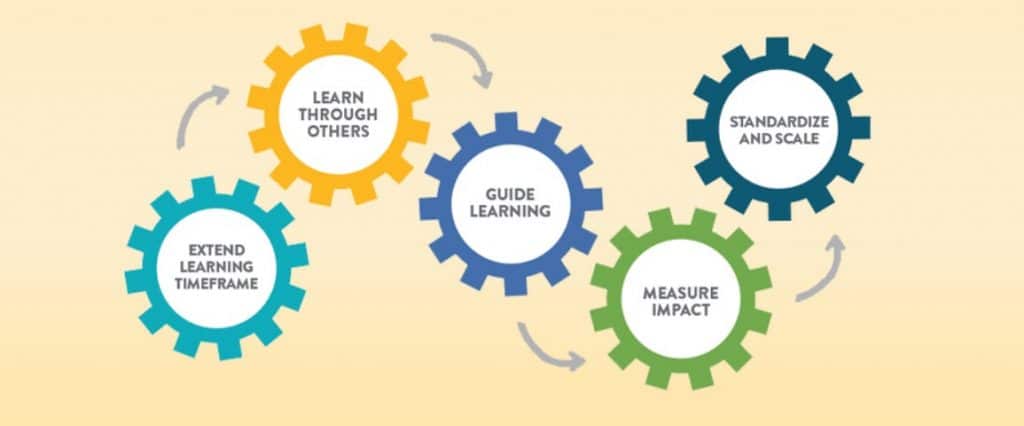 Most companies are familiar with onboarding new employees. But what about offering this same experience to your B2B customers?
Creating an onboarding process can encourage participation and help companies better understand the details of your B2B loyalty program. Use this opportunity to emphasize the offered rewards and incentives, and how the entire program benefits them.
For the best onboarding experience, consider creating an onboarding email campaign, a short video or tutorial, a Q&A webinar, or a program FAQ.
6. Develop a mobile incentive program
Sometimes, a B2B incentive program doesn't work because it's just too complicated or inconvenient. Are you asking for too much information? Do you require too many steps?
One way to streamline the entire process is by creating a mobile incentive app. As more and more B2B customers are using their phones and other mobile devices, offering a way to participate in the program while on-the-go makes it so much more convenient.
Pro tip: To encourage customers to participate in your mobile program, consider offering an incentive just for downloading the referral app.
7. See what competitors are offering
Another reason no one might be taking advantage of your company's partner incentives is that other companies are offering better rewards. While it might seem difficult to learn about another competitor's affiliate programs, it doesn't have to be.
Fortunately, most companies publicly list their affiliate terms. If you want to see how much your competitors are offering, visit their websites and search for an "Affiliates" section. This is where you should see the commission percentages/rates your competitors offer. If you feel the opportunity is worth it, consider offering similar or higher rewards percentages to stay competitive in the market.
8. Create content around your customer's success
Most businesses – even the ones that are your customers – are more than happy to be featured. Creating case studies or other features is a win-win opportunity to recognize your customer's good work, and also showcase the success of your B2B incentive program.
While some companies publish case studies directly on their blog, you can also choose to include a feature in your regular newsletter, add it as a testimonial, or post on social media to further encourage the featured company to share it with their network, as well.
9. Use SPIFs to incentivize high-value sales
When your B2B partners sell your highest-value products or services, or help you make a certain amount of sales in a certain timeframe, reward them and motivate them further with a SPIF. A SPIF, or sales performance incentive fund, is a cash or gift card reward for meeting short-term sales goals.
10. Start a tier-based rewards system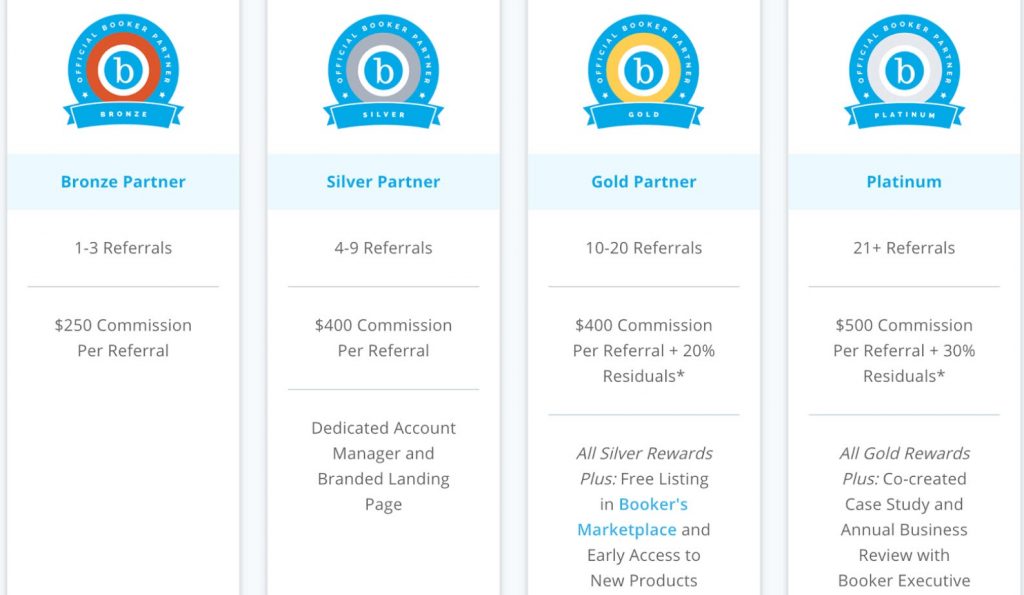 Chances are, some of your customers are more beneficial to your business than others. These are your high-value customers – the ones who significantly increase your bottom line, and are more likely to refer your business to others.
In these cases, it may be best to implement account-based marketing (ABM). As a popular sales strategy, ABM works by segmenting and applying a unique approach to each customer. For example, you can use customer data to identify how they impact your business and offer corresponding incentives using a tier-based incentive program.
This type of B2B loyalty program not only helps recognize your best customers, it can also encourage other customers to follow suit and become a high-value customer.
11. Keep your business partners up to date
Over time, a business will build relationships with countless other businesses. And without continuous communication, older business relationships may grow stale. Make sure to schedule regular check-ins with your customers.
This doesn't need to be overly complicated – in fact, it's usually better to keep communications quick and concise. Let your business partners know about any updates on your incentive program or new products with a quick email, message, or a simple phone call.
Wrapping up
Are you going to be the only business others will establish partnerships with? Probably not. But, if you offer a strong B2B incentive program, you might be the only business that rewards them for partnering with you. Take from the previously mentioned tips, and see the popularity of your company's B2B incentive program begin to improve.
A different type of B2B reward program is a B2B referral program, where you reward stakeholders for successful referrals. Find out about B2B referral programs here.