Last Updated on
4

minutes to read
Guest Post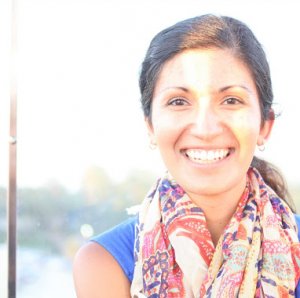 Shanna Mallon is a contributing writer for Straight North, a leading Internet marketing agency in Chicago providing SEO, web development and other online marketing services. She's been a freelance writer since 2007. 
Whether your business is HVAC or graphic design, you can't overestimate the value of referrals — especially from partner businesses. When other companies tell their clients to choose you, it's a powerful endorsement that translates to increased credibility and easier sales, and a good indicator that you can have a successful partner program.
That's why anything you can do to get your partners to send you more referrals is worthwhile. How can you create incentivize programs for your partner program to draw more referrals and boost business? What are the secrets to getting more businesses to send clients your way? To help you increase business through the support of other brands, here are some tips to consider.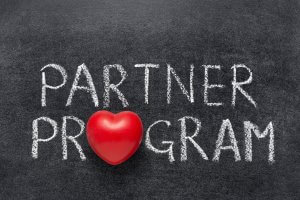 1. Offer strong rewards
Because referral marketing can be a real game-changer for businesses, you want to be generous with the incentives you offer. Essentially, you need to make the reward motivating enough to entice partners to send people your way. Whether you give them cash rewards from percentages of new business, sales discounts or flat rate rewards for each new customer, the incentive needs to be strong enough that it makes partners want to work with you. You might even try a rewards program software to host a rewards program.
You may even snoop on what your competitors are doing with incentives, to help you strategize your own plan.
2. Don't overcomplicate the partner program
The easier you make it for your partners to send you business, the better. Make targets easy to understand. Give partners a convenient, simple way to track progress toward those targets. By making rewards and programs crystal clear to your partners, you set them up to want to send referrals your way.
3. Don't change the program terms frequently
If you're changing the rules of your partner program every year, you're confusing your partners and likely losing connections in the process. Partners need to know how your program works and trust it stays that way if you're going to build loyalty over time. So, keep the program simple and streamlined, and stick to the same system overall.
4. Make partner program incentives escalate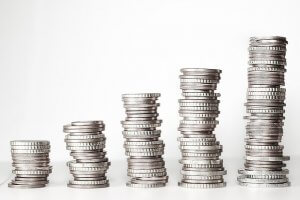 If you can get your existing partners to refer more customers, you can quickly and effectively grow your business. These partners are already bringing you a few referrals a year, but if you up your incentives, you may be able to up the number of referrals each partner brings. Here's how escalating incentives work: The more referrals someone brings, the greater the reward. You might increase the commission percentage for partners who send X number of referrals, for example. You could set achievement bars that allow partners to achieve certain statuses when they reach certain goals — and reward them with appropriate bonus incentives. This sort of strategy works well to keep existing partners motivated to keep bringing you more clients.
5. Set bonus days for increased rewards
Feel like your partners need some fresh inspiration? Why not plan special bonus days to create buzz and excitement around referrals? Give your partners an extra boost of motivation by planning specific days where you offer extra incentives for new referrals — increased compensation or entries into raffles, for example.
6. Offer a bigger incentive for the top referrer
Another idea to try is setting a big goal reward that's attainable for your top partners. The reward could be cash, a special trip, tickets to a local event, honor at a company event, a free year of your service, a new laptop, etc.
7. Offer more than money
Obviously, monetary rewards are powerful, but that's not to say nothing else matters. There are other important ways to reward partners, too, such as highlighting them in newsletters, returning the referral favor by sending some of your clients their way, giving them personal thanks from your company's CEO, having events to thank top referrers, etc. The more ways you can make your partners feel appreciated, the more you work toward continued success.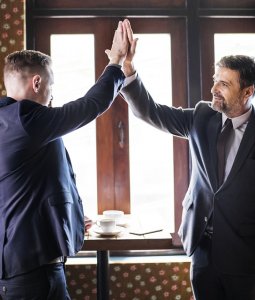 8. Make it fun
Turn your partner program into a game to make it more fun and interesting for the businesses that work with you. Choose a platform that tracks referrals and awards badges and leaderboard placement to companies that generate the most clients. This idea takes advantage of good, old-fashioned competition and keeps your partners motivated to draw clients.
9. Stay in touch with your partners
Last but not least, let your partners know you care by staying connected through a Facebook group, online forum or other regular interaction. Send newsletters to give milestone shout-outs and share the latest news. By staying in your partners' minds, you're more likely to get their referrals.
No matter what your industry, you can benefit from a strong partner program that brings in new business. With a partner program, you can use the relationships your partners have already formed to find new clients for your company. So, to make the most of these relationships, create incentives that work! Use the ideas above to make your partner program more compelling — so your partners are more engaged, you get more clients and everybody wins.