Brand marketing is not just about getting your brand name and logo seen in every possible way. It's about sharing who you are as a company, and how you speak to your audience. And since the public perception of your brand is just as important as your own company messaging, brand marketing is also concerned with building a consistent image and strong brand reputation. These factors are how companies like Apple, Starbucks, Coca-Cola, and Nike have been so successful in building their brands—and you can use these fundamentals to your own advantage as well.
For most companies, the major goal of brand marketing is to set itself apart from competitors and spread awareness to the target audience. Brand marketing makes use of key elements, like brand identity and messaging, that tie into the overall business goals.
Of course, there are many strategies that fall under the brand marketing umbrella. We surveyed 105 experts to learn what exact media channels and successful brand-building strategies they use in their marketing plan. Let's start by explaining the statistics of our survey.
What are the most popular channels used to communicate brand identity?
How do marketers convey their brand's identity? Not surprisingly, a 55% majority of marketers cited their own website as the overall top channel. Even though you should convey brand identity across multiple platforms, the goal is usually to lead people back to your website – a channel completely your own, where you have the biggest opportunity to tell your story and showcase your brand's unique voice and imagery.
Social media platforms came in second, with 21% of marketers saying these were their top channel. The following channels were fairly close – other websites, used to publish guest posts or other content, ranked 8%, word of mouth was 7%, and referral marketing came in at 6%.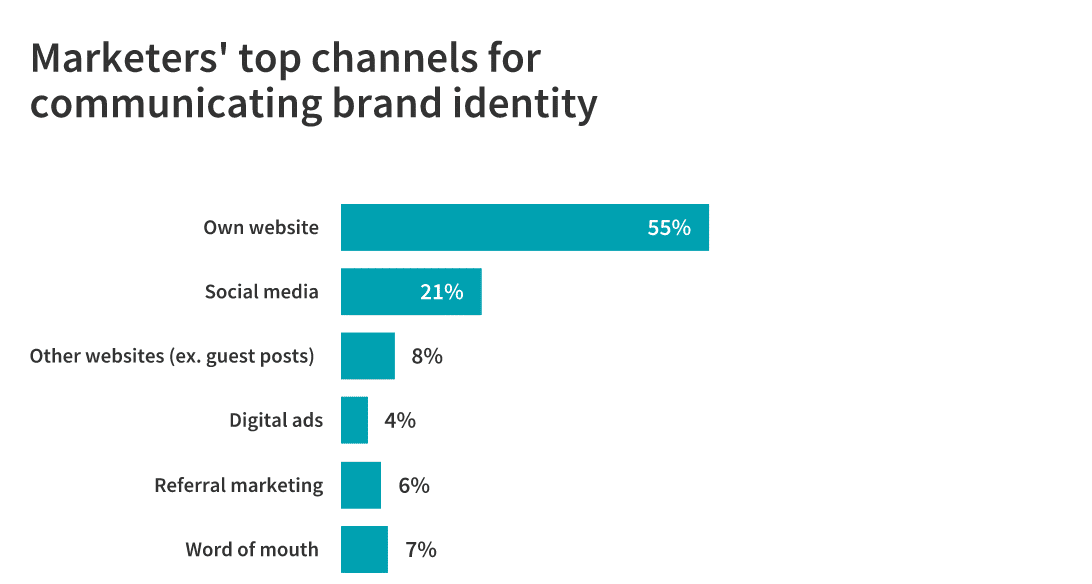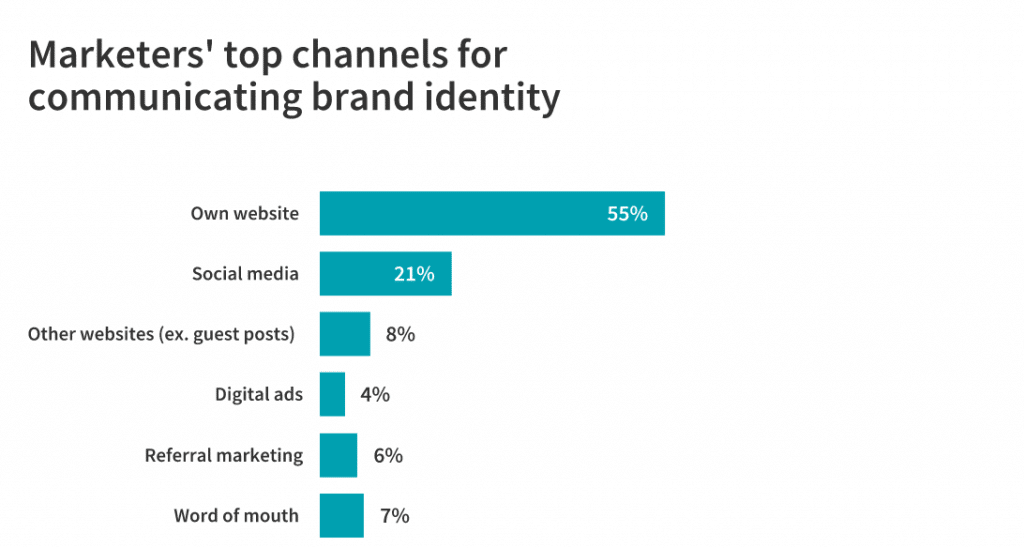 What are the major brand-building strategies?
Below, we list the major brand marketing strategies, according to how they ranked in our survey: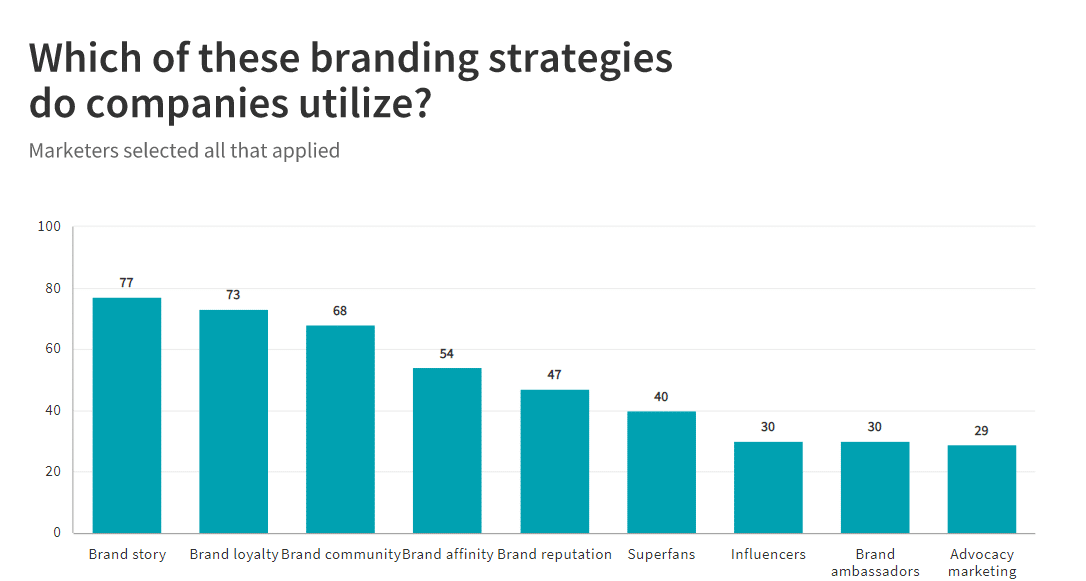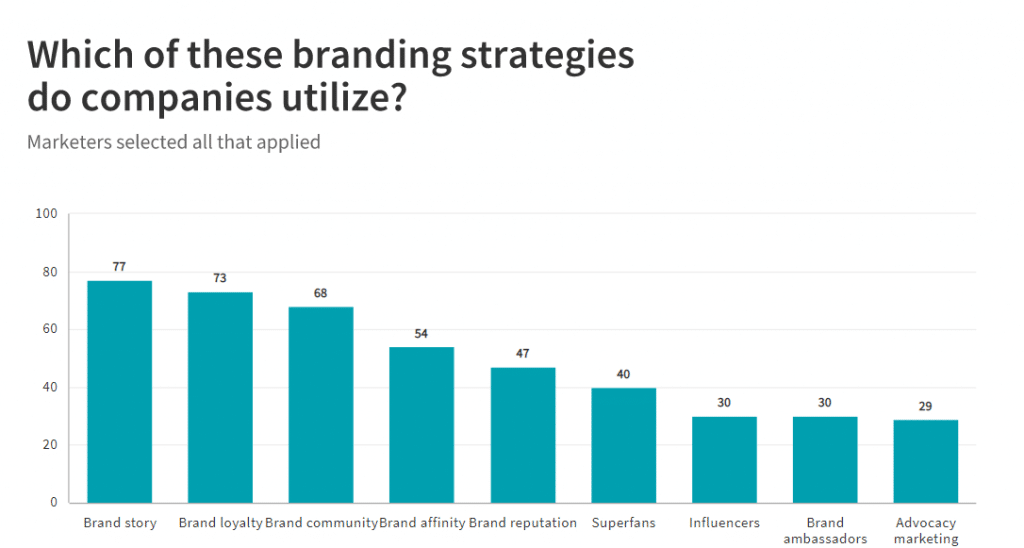 Now that we've outlined the most recommended brand channels and marketing strategies, let's dive into the more detailed brand-building strategies and tips shared with us by modern marketing experts.
Establish your brand mission, vision, and values
Before you can figure out how to present your brand, you need to first establish what you stand for and who is your target market. Without knowing what you stand for – your mission, vision, and values – even the best branding will quickly fall apart. And of course, being able to communicate this with your market is equally as important to your brand's success. Follow these tips when establishing the core of your brand identity.
Find the core of your brand identity
Stephanie Powell recommends, "Who are you? What do you do? What problem do you solve, and how do you do it differently from your competition? What do you want your customers to experience as a result of buying from you? You need definitive answers to each of those questions to build a cohesive and effective brand that reaches those you most want to serve."
Alex Membrillo of Cardinal SEO Company reminds us, "A brand is more than just an identity, such as a logo or slogan. The brand is how consumers identify your company or products. Let your brand represent your company's commitment to customers, quality, and experience."
David Adler of The Travel Secret says, "You know what you do and how you do it, but why do you do it? Once you figure this out, you will be able to craft a meaningful and personalized identity that speaks to your audience. Then, look at your competitors and figure out what you can do to set yourself apart from them. Your identity is one of your company's most valuable assets, so don't risk it getting mixed up in the pool of others."
Brian Robben of Robben Media further advises companies to play to their strengths. "Do you want to be known for fast service, or the highest hand-made quality? Pick one. Share it in your marketing. Then be relentless in the execution of that quality. Brand identity starts with the commitment to have one defining trait, keep it in mind daily, and put a dose of it into each of your products or services. Over time, with consistency, the public will identify that pure quality with your business."
Be authentic when building your brand
In our survey, several marketers named authenticity as one of the most important elements in a great brand.
Shannon Riordan of Global Brand Works includes authenticity as one of the three things a brand needs to be successful:
1. Authenticity: "Find your authentic truth. Have a real understanding of what your product actually is or does for your particular segment. It's not what you say you do; it's what you actually do."
2. Relevancy: "Position your brand in a way that is meaningful to your target audience. How to do this? By listening. Conduct formal, quantitative research, as well as research by simply talking to people and listening (not selling or correcting)."
3. Differentiation: "To understand yourself, understand others. Evaluate your competition. How does their offer differ from yours? How is your offer unique in comparison to competitors in your market?"
Paige Arnof-Fenn of Mavens & Moguls also shares "a few tips to help establish an authentic brand, without spending a lot of money:
Be original. What makes you unique or special?
Be creative. How do you want people to think & feel after interacting with you vs. your competition?
Be honest. Let your brand be known for speaking the truth, and you become the trusted advocate and go-to source.
Be relevant. Brands aren't created in a vacuum.
Be consistent. Develop a cohesive message, and live it every day.
Be passionate. Everyone loves to work with people who are passionate about what they do; it makes life much more fun and interesting."
David Drab of Strong Wall Construction adds, "if you're working to develop or determine your brand identity, a good exercise is a round table with your team. Getting input from various departments and levels of the company allows for a great cohesive approach to discovering your 'why'."
Jessica Nicole of Voxtur Marketing advises a long-term approach in building authenticity into your brand. "Authenticity is essential for creating a brand identity, as people know when you're being fake. You also have to set yourself apart from your competitors in the most positive way possible. Remember that creating a brand identity is not a one-time project at the beginning of your business, it's an evolutionary process with many iterations which needs to be revised and adjusted often."
Take time to know your audience
Christoffer Sorenson of Virtual Visibility Media says, "Assess what your customers truly need, look for, and what frustrates them. Once this is clearly established, with concrete, real life examples, you can incorporate it into your messaging. This, in turn, can truly be what propels your business upwards with a coherent brand identity that puts its customers first."
Ricardo Mello of Manhattan Miami Real Estate shares, "The key is to get specific with how you define your target audience, so you can tailor your brand to their desires and pain points. Learn what they watch, what they listen to, who they follow on social media, and what they pay attention to. For example, our company is focused on the Manhattan real estate market. Why not all of New York City? Because we specialize in high-end luxury real estate. And Manhattan is where that portion of the real estate market is located in New York. So we've developed our brand around that niche."
Christine Glossop of Looka attests, "Brands don't exist in a vacuum; they exist in the minds of customers. If you're going to create a great brand, you need to first understand the people you're creating that brand for. Your customers are the greatest resource you have when building out your brand identity. By speaking with them and getting a sense of how they see you, you can better understand which strengths you can play to."
Megan Marrs of K9 of Mine says, "Design your brand colors, imagery, and content in a manner that will connect best with your customers. Don't be afraid to have a unique tone or voice if it matches the voice of your audience. In fact, being different and unique in your language can allow readers to better connect with you, as they think "Woah, they sound just like me!'"
Knowing your audience is especially key for smaller businesses, as Jonathan Ochart of The Postcard Agency says: "Before building their brands, small- and medium-sized businesses should learn as much as possible about their target audiences. Explore their values, lifestyles, purchasing behaviors, and hobbies. Then, determine how your brand identity relates to these traits, so you can resonate with people you're trying to reach and engage.
"For example, if your ideal customer leads a fast-paced and busy lifestyle, and your business provides quick and efficient services, consider incorporating that value proposition into your branding elements. Choose colors, visuals, and fonts evocative of speed to emphasize your brand's ability to keep customers one step ahead of the game. By speaking to your audience's most critical needs and desires, your business is more likely to achieve success."
Kevin Miller of The Word Counter ties this into an overall brand strategy, "Don't treat your brand identity development as a separate project. It has to resonate with your audience, not just please your sense of aesthetics. The branding, the content marketing strategy, the website design and structure, the ads, the social media… All of these marketing channels need to work together and deliver the message that resonates with your target audience.
Write your brand story
As mentioned above, telling a brand story is one of the most popular strategies for building a brand's identity. Here are a few tips on how to write a brand story and apply it in your brand marketing efforts.
Put your customer at the center of your brand story
Andrew Erickson of Alaniz Marketing recommends writing a customer-centric brand story. "Use the key elements of a narrative to build a brand story that serves as the basis of your relationship and communication with your audience. In your brand story, your customer is the hero (not your company) and your company is the guide, there to assist them in their quest – think Luke Skywalker as the hero and Master Yoda as the guide. You want your brand to be Yoda.
"Develop a conceptual villain, and uncover the hero's internal, external, and philosophical problems. (Hint: Most companies tend to focus on selling based on external problems, but people buy based on internal problems.) Offer a plan and call your hero to action, where they ultimately avoid failure and end in success.
"This brand storytelling framework keeps the focus on your customer versus yourself and helps to guide all of your activities toward one clear path."
Build your brand with the 3 Cs
Scott Frederick of Logistics Plus says, "Building a great brand requires consistency, credibility, and character. To create consistency, you need to have a specific story, a few brand guidelines, and messaging you repeat over and over again. To create credibility, you need to deliver on your promises.
"Lastly, your brand needs character to differentiate itself from all the marketplace competition and noise. What makes your brand special? Are you accentuating that in your messaging? Weave the above tips into an active inbound marketing, social media marketing, and public relations strategy, and you'll see your brand recognition grow over time!"
Tom Chambers of Preply.com adds that "consumers, especially millennials, are increasingly expecting brands to engage in social issues and take action on forcing positive social impact. That's why emphasizing your brand's social mission and social responsibility is another way to save your social media branding efforts."
Develop brand messaging and visuals
Now that you've defined your brand purpose and audience, you can start to develop the way your brand will speak and appear to your audience. Here's what expert marketers had to say about developing your brand messaging and visual identity.
Keep your branding distinct
Paul Neel of Electric Enjin recommends, "Be simple, but be distinct. Thankfully, Uber wasn't created as a brand called 'Car Rides,' nor was Lyft for that matter, so be distinct in identity. Additionally, be distinct in messaging. Dunkin' could've said they're 'Doughnuts 'n' Coffee,' but the tagline 'America Runs on Dunkin'' is way more emotional and connects to why the company exists in the consumers' minds."
Mark Armstrong of Mark Armstrong Illustration says, "Know your audience well and speak to them with a brand voice that's different from your competitors. And that voice needs to be consistent. Ask yourself this: if my logo didn't appear on a post, could the audience still recognize my voice? Or would I sound like everyone else? Your content also needs to show your expertise and be likable. [Being] considerate, fun, with a can-do attitude builds trust and makes people more likely to engage."
Tim Ludwig of Jorsek shares, "Once your brand is out there occupying the industry spaces, you don't want to get drowned out by the buzz of thousands of the same voices. Monotonic brand presentation bores people and that's the last thing you want your brand to do. Find your voice, cultivate it, and keep it consistent. This takes practice, and voices are liable to evolve over time, so pay close attention to when your brand's voice starts to seem a little tired."
Keep visuals and content consistent
Kate Obert advises, "Get clear on the soul of your brand, as that dictates the colors you choose and how you position your brand. Next, create a private mood board. Go through Pinterest and pin anything that resonates with your brand soul – this could be quotes, fashion, vacation spots, etc. After you've done this for about 45–60 minutes or about 50–75 pins, look at what you've posted and start to spot themes. Are you seeing a certain color palette or a certain vibe (i.e. tropical)? This overall vibe will dictate how you speak to your audience, how your social channels look, how you edit photos and all of your visual branding."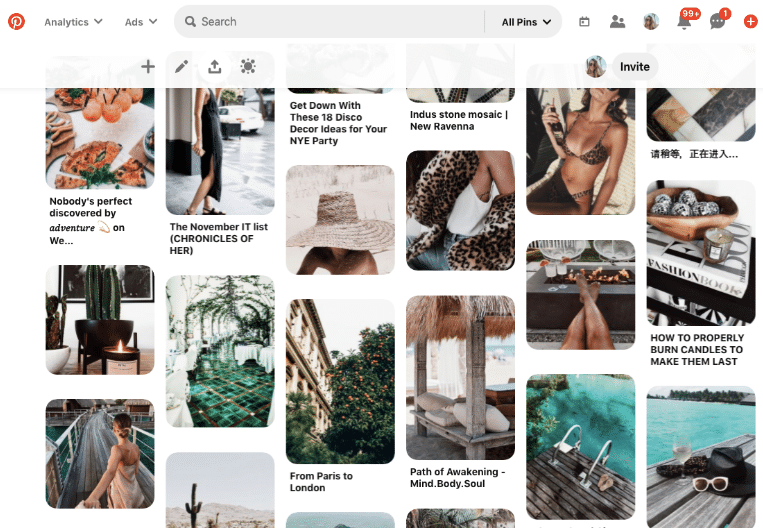 Inna Shevchenko of iGMS maintains consistency with the following strategy, "Define and use the same tone of voice in all your brand assets to support your consistent brand image. Support your brand character with the corresponding visual representation. For example, if you position your brand as a friend to a user, your website shouldn't look too formal. Be consistent in using your brand identity assets such as color palette, logo design, graphic elements, etc. It will help users to identify your brand among thousands of others and grow your brand awareness.
Eleanor Bennett of Logit also recommends you "try to revisit your content and branding as often as possible, make sure existing content lines up with your current product offer and visuals. When revisiting feature pages, service pages, and pricing, make sure any updated content is in line with the branding across the rest of your website, down to the details."
Build a positive brand reputation
Branding isn't just about how you present your company to the public. Brand reputation – how the public perceives your brand – is just as crucial in building your brand. But reputation isn't completely out of your control. Check out these expert tips for keeping a positive brand reputation.
Treat your customers well
Tom De Spiegelaere of Tom Spicky advises, "Focus on customer service. Brand identity is not all about appearances. Customers need to feel that the company cares for them and gives them the attention they need. It's so easy for people to make a negative comment and cultivate a culture of hate among potential consumers. So, address complaints with grace and politeness, and do everything you can to keep customers happy."
Trevor Blessinger of Art Of The Gentleman agrees, "Any brand is worthless if consumers don't feel valued. Positive feedback acts as a multiplication factor to brand value. Customers that are treated well are more likely to share your brand on social media and through other word of mouth."
Joe Casper of Casper Funeral and Cremation Services shares, "You need to achieve the same character traits you'd look for in a new business relationship or partnership. With customer service leading the charge, you're positioning yourself nicely [to build your brand] reputation, because you make every effort to leave each client satisfied. Honesty and truthfulness are paramount in each exchange."
Colin Little of Social Launch says, "Thank your customers. The fastest way to make a customer loyal to your brand is to send a heartfelt thank you video and note. Since very few brands are doing this, you will immediately stand out as the brand that thanked them for their business. If you send a simple thank you, with no sales pitch, you'll be surprised by the immediate results and boost in both lifetime value and repeat purchase rate."
Be thoughtful about how your brand is perceived
Grance Lee of Nihaojewelry shares, "Create a company presence and post your product on social networking sites, and then see how users talk about you in their communities and forums. Research and evaluate these perceptions to make sure you have the correct facts about how your audience perceives you."
Rio Rocket recommends, "Be thoughtful in how your messaging will be received and how your brand interacts with its audience. The way your brand is perceived ultimately becomes its reputation. [And] your reputation ultimately molds your identity. Develop a reputation of superior customer support, high quality, and high performance, and the community support will follow."
Eleanor Bennett of Logit tells us, "When contributing to external sources (industry blogs, articles, resources), try to position yourself as a thought leader in your field. One way to find some amazing resources where your outreach is welcomed is Help A Reporter Out. But a lesser-known source for building thought-leadership as part of brand identity is Source Bottle, which I've also found to have some great opportunities."
Build a brand community
Khris Steven of Khrisdigital shares, "Building a community (online or offline) for your brand provides a platform for your customers, prospects, and fans to interact and talk about your products and services. It's also a medium where you can connect with your customers and receive feedback for improvement. And at the same time, you're establishing massive authority and followers."
Don't underestimate word of mouth
Greg Corey of Porchlight tells us, "For growing your audience, nothing beats word of mouth. You can have five-star ratings or certified recommendations, but there's nothing more powerful than when someone, who knows someone says, 'I love this!' Of course, it also helps to have a great product. All great brands have something meaningful to offer."
Nathan Ryan of Blue Sky Partners recommends, "Invest in your product or service up-front— make sure it will live up to the hype you eventually build around it. Then, do what you need to develop a few customers or clients that are true believers in your brand. Serve those customers or clients well and empower them to be a part of your story. Tell that story far and wide and ask them to share it, too. Over time, you'll see an increased amount of word-of-mouth marketing (including social media sharing) and a ripple effect of growth will build you a great brand reputation."
Malte Scholz of Airfocus agrees to, "Leverage testimonials as much as possible. If you have happy customers, ask them to record a short video telling everyone why your product or service is so great. Testimonials are extremely effective and there is nothing that works better than video testimonials."
Tony Kalka, Esq. of The Kalka Law Group shares, "For service providers, it's my belief that word of mouth and referral marketing are worth their weight in gold! Unlike a product, where customers can touch, manipulate, and try out prior to buying, our brand's reliant on the satisfaction of past clients to vouch for our capabilities. The more times we achieve results for clients, the more supporters we secure."
Stay consistent when building your brand
Keeping your brand consistent will allow people to become familiar with what you offer and represent. This is best done with strong messaging and clear actions across all brand channels.
Mony Gueorguiev of Maidily says, "Be cohesive and consistent in your messaging. This applies to any platform that you are on, including Facebook, LinkedIn, Instagram, and YouTube. The text and tone used in all messaging should be consistent, and specifically targeted for your audience."
Hamna Amjad of Infinite Recovery explains why: "You want your customers to associate certain elements with your brand, such as colors, fonts, logo, and design. We have used the purple color consistently in our water bottles and website to build a harmonious image for our brand. The consistent presentation of a brand has been seen to increase revenue by 33%, while a signature color can increase brand recognition by 80%."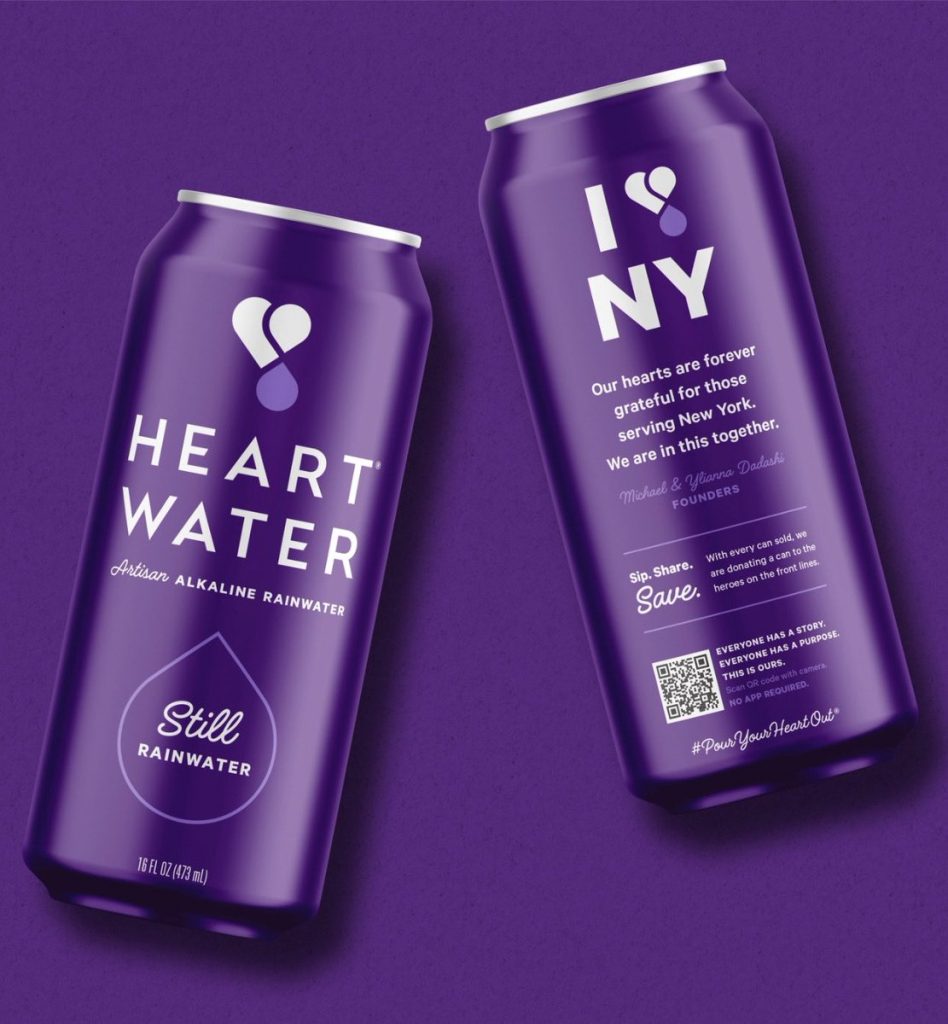 Eric Yaverbaum of Ericho Communications adds, "People crave consistency from brands (this is how you build loyalty), so avoid confusing your customers by overhauling your messaging frequently. Be reliable, clear, and cohesive with your messaging and products, and avoid trends that contradict or run counter to it.
"Also, use influencers who relate to your target audience and align with your consistent brand messaging. Fully vet potential influencers and keep them well informed of the brand positioning and messaging you're seeking to promote. If they're going to represent the brand as a spokesperson, be sure their public image won't compromise, tarnish or otherwise invite controversy."
Illia Termeno of Extrabrains points out that, "No doubt, you need to react and adapt to the changing environment. At the same time, each person in your target audience will not receive each message you transmit. The sporadic communication seen by your target audience must work together to build a single image of your organization. If you change your communication too often, the perception of you will be blurry."
Align your brand with social responsibility
Being socially responsible in your brand actions is one way to show its mission and values. These days, it's especially important for brands to take a stand for positive social impact and issues.
Hamna Amjad of Heart Water advises to "adopt a social cause that matches your brand's initiative. It's easy to misstep on this, so take your time to think it through. Your social cause should align with your core values. Nearly two-thirds of consumers around the world said that they would buy from a brand or boycott it solely because of its position on a social or political issue."
Jessi Greenlee of Good Impact Network agrees, "Be proactive in establishing a positive association with your brand. With recent trends indicating ethical drivers as three times more important than competence in driving consumers' trust in a company, social responsibility efforts need to be a top priority for every brand. Find unique and creative ways to bring your brand values to life by weaving them into your broader business strategy."
"Choose a characteristic that you want your brand to be known for, and then develop programs that consistently support that," says Jessica Rose, who applied this in Copper H20. "We wanted our brand to be known as a social enterprise that gives back to its community and believes in purpose over profit. When we founded our company, we developed a program whereby we donate 15% of our profits to non-profit groups that work to supply clean drinking water in developing countries. To us, the social enterprise component of our business gives us greater purpose and meaning."
Integrate branding into your website and content
Your website and published content are two key avenues to showcase your brand identity and establish authority in your industry. Several marketers shared ways to use a website and content when building your brand.
Focus on your website as the hub of your brand
Mike Stewart of Vancouver New Condos shares, "To have an established brand identity, you need a website that has a strong market presence and is a resource for your target demographic. We rank very high organically on search engines for the variety of topics we focus on, because we've made sure our website was a launchpad of resources and insight for potential homebuyers. By having a lot of information housed on your website, you're able to carefully control your marketing message, which can be harder on third-party sites. We absolutely use social media to expand our reach and introduce our brand to new customers, but it all ends up routing back to the site in some manner."
John Bedford of Viva Flavor says, "It's vital that you communicate your brand authority clearly and prominently on your site. Very few people will act on a recommendation you make without first checking out your credentials. Your mission statement or About page should tell a clear, compelling story about who you are, why you're an expert worth trusting, and what your philosophy and motivation for providing your services are.
"The technical foundations of your site also need to be at least as good as your main competitors. No matter how small you are right now, that means investing in quality, reliable hosting and not skimping when it comes to both visual and content design."
Use content strategies to build your brand
Ashton Newell of Directive advises all brands, "First, make valuable copy a priority. Gone are the days of super self-promotional copy in your content and fluffed-up blog articles. Include data as soon as possible in your content to catch your audience's attention and validate your brand is credible. Why should they care? What do previous experiences show? Tell them with compelling research and make your content trustworthy.
"Second, incorporate quality design into your content. Think of what each graphic or photo you're sharing is supposed to add to your story. Does it match your brand? Is it aesthetically pleasing so your readers will want to share it with their followers?"
Brent Craige of Newtral Groundz further recommends, "Use more than one platform for content, but focus on your own website most. Every week, I hear horror stories about people losing their social media profiles after years of cultivation with no backup.
"This is why from day one I worked on building several social channels. This gave our brand an extra layer of protection from the platforms that could pull the plug at their discretion. Many brands don't realize that social media profiles are just rented space. Your .com is what you own, so always direct your traffic back to your home site."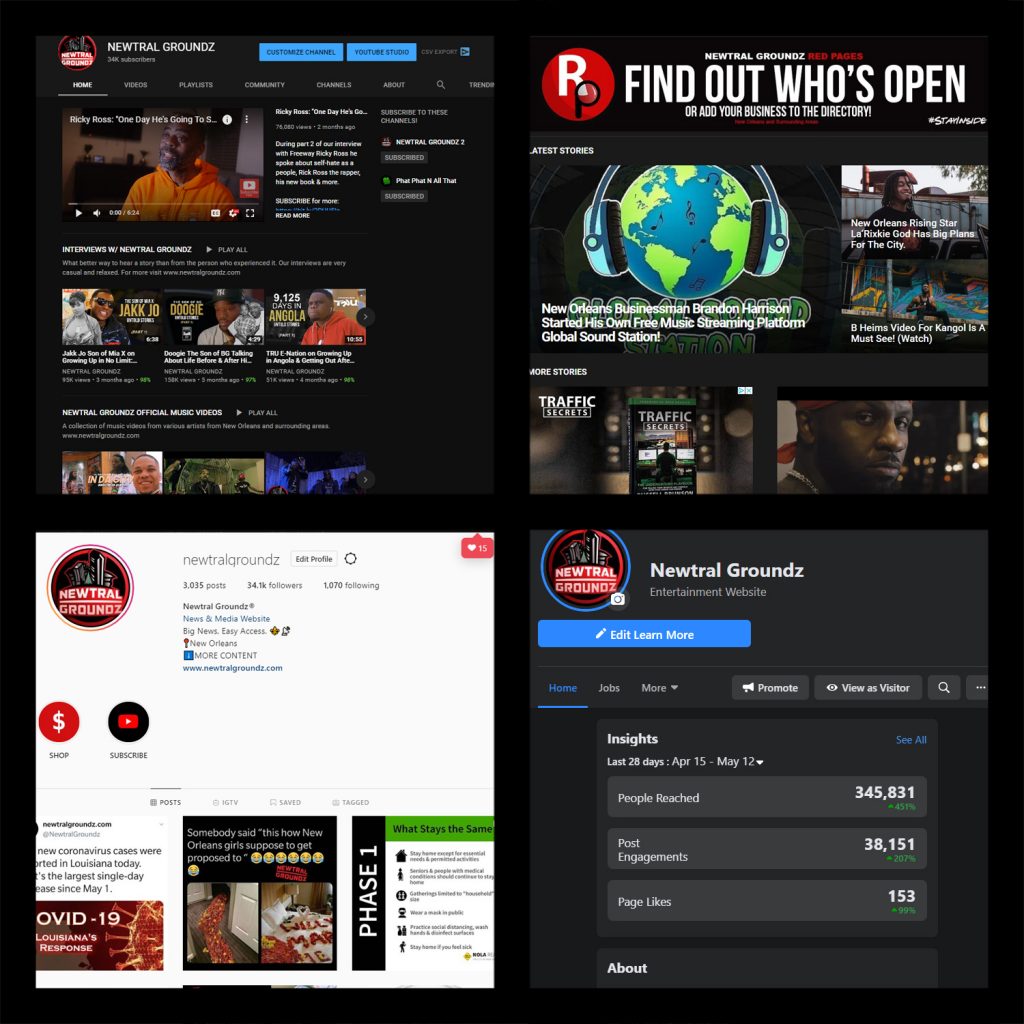 Some other brand-building strategies to try
These brand-building strategies don't fit neatly into the other categories we've mentioned, but they're still helpful tips for building your brand.
Choose your branding strategy based on budget
Basant Baruah of Mobstac shares, "If you have a large branding budget, complete market research using various surveys and interviews to understand your target customers' needs and demands. Once you have clearly identified your target market, identify the mediums they use to connect with you. Use all of those touchpoints to engage with them and advertise to them, whether online or offline.
"If your budget is smaller, focus on organic brand building aspects, such as advocacy marketing, presenting a compelling brand story, and providing a unique experience to [your] visitors. Create social media channels, engage with your customers, and quickly reply to their feedback and questions on social media platforms. Keep posting regularly, and talk about your products or services around every third or fourth post."
Apply a multi-step branding strategy
David Bell of Countryvpns offers a great overview with his five-point brand strategy: "First, you should be aware of your unique selling point. To be the best in an already saturated industry isn't easy if you are a newcomer. So, try to be unique.
"Second, offer top quality products and services to your customers. Quality products andservices market themselves. Third, you need to know your audience. If you don't know your audience, how can you identify their pain points? And if you don't know their pain points, how would you build your product and service to address those pain points?
"Fourth, use both paid and organic methods (such as SEO and ads) to advertise your brand and increase brand awareness. Fifth, reach out to influencers in your industry to leverage their following in order to reach a wider audience."
Sell your identity, not just your products
Itamar Blauer shares, "My number one tip for brands is to sell identities as opposed to products or services. People buy into brands to show off their identities and what the brand means to them. In a world where self-expression is key within society, brand value is co-created by customers, brand communities, designers, and the company itself. This means that providing opportunities for stakeholders to shape your brand identity makes it far likelier for the brand to exist as part of your customer's extended selves."
In conclusion
Now that you've collected these tips on how to build your brand from other marketers, it's time to develop a brand marketing strategy to build or refine your own brand. This brand strategy template will walk you through all the essential steps.
For even more information about building a brand, be sure to check out Referral Rock's Brand Strategy Playbook.