Whether you're a sports fan or not, it's fairly easy to imagine what a superfan looks like. These people are often decked out in their favorite team's colors and actively engaged in everything that involves the team they love.
Fortunately, you can create these same types of fans who show this passion for and commitment to your business. Brand superfans are the biggest supporters of your business. Learn more about these types of fans and why they're so beneficial for your company.
Why focus on brand superfans?
It's easy to get wrapped up in checking social media statistics, website visitor totals, and sales reports. With that in mind, you might be forgetting about your company's most important metric: its customers.
Every time your company and its employees interact with customers, you have the chance to create a superfan. You know what a superfan is, now it's time to learn more about why it's so important to focus on creating them.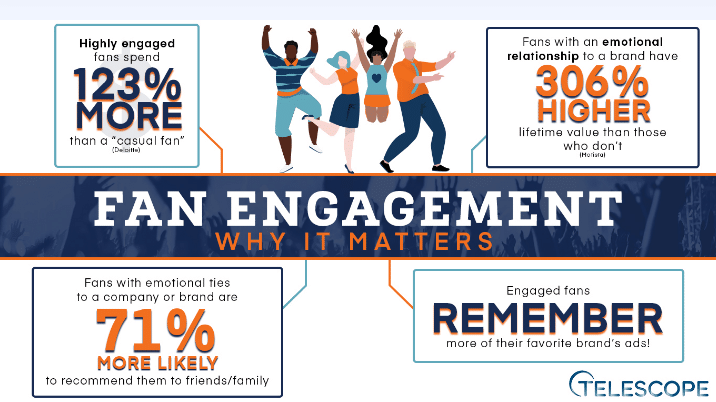 They're enthusiastic about your business
If your company sells products or services, and most do, you'll look for salespeople with lots of enthusiasm. Someone who looks or acts bored when trying to sell a product or service isn't likely to get great results. In the world of sales, you need excited and positive employees to get these same emotions from your customers.
The same goes for customer superfans: they need to be enthusiastic about you to sell your product. You don't necessarily have to create new job postings to find these enthusiastic "salespeople," though. If your company has superfans, you'll have an entire team of them. Brand superfans work for free to sell brands they love to others in the form of referrals and word-of-mouth marketing. The infectiousness of a superfan's enthusiasm and excitement makes it easy for others around them to start feeling the same way.
Plus, hearing about a company from a consumer is as honest as it gets. This is great for people who don't like being pitched to by a company and its employees.
They gladly share your company with other people
Brand superfans don't just passively like your company. Rather, they are passionate about all things involving your brand. When you're passionate about something, you usually find ways to sneak these topics into everyday conversations.
Think about the last time a company went above and beyond to help you. This might have been in the form of a helpful customer service call or a salesperson taking their time to explain a product or service to you. If you're like most people, it's hard not to tell others about how happy you are with this business.
One study found that 59.3% of loyal customers will refer others to the brands they love. This type of referral marketing is a powerful endorsement of your company. It's also great for increasing your company's social media presence. For instance, research shows that 38% of survey respondents would follow a company on Facebook if close friends or family members did the same thing.
They're often big spenders
Many companies work hard to do everything possible to acquire new customers. After all, new customers mean more profit, right? While it's true that new customers are essential for company growth, make sure you're not neglecting the customers you've already won over. These brand fans might be spending more on your business than you think.
One study found that 43% of customers spend more money with companies they're loyal to. When superfans continue showing brand loyalty through purchases with your company, they'll often spend much more than any other customers. How much more? Recent research from Adobe found that a company's top 10% of customers spend three times more than an average customer. It gets even better, the top 1% of customers spend five times more!
They defend your company through any bad times
While it's never something a business owner wants to think about, there might be times when your company is facing a bit of bad press. This can happen for many reasons, some of which might be outside of your company's control.
Let's imagine you've recently had to fire an employee. After that happens, this former employee decides to get on a social media account and publicly blast your company. Making matters worse, this person is telling outright lies in an attempt to win the public over.
While this can wreak havoc on certain companies, it's rarely the case for a business with lots of extremely loyal customers. If your company has superfans, they'll be ready to defend your company at a moment's notice.
How to turn fans into hyper-engaged superfans
After learning why it's so important to have superfans, you'll need to learn how this happens. It indeed takes time and effort to create superfans. Fortunately, we've created a helpful list of tips that are easy to implement. Here's how to use these tips to create hyper-engaged brand superfans.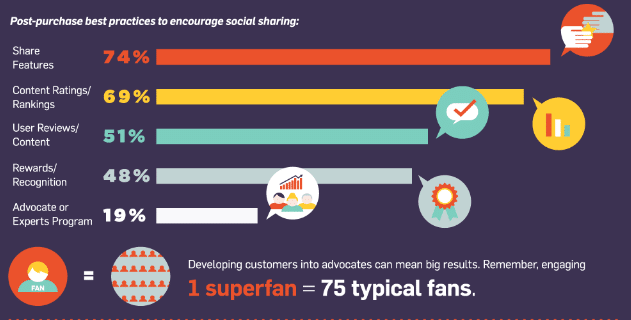 Identify current superfans of your company
It's almost impossible to find your company's superfans if you're not sure of what to look for. Fortunately, there are several ways to accomplish this goal. It's a good idea to use social media monitoring software to keep an eye out for any mentions of your company as well as its products or services.
If you're ready to find your brand's superfans, make sure to check out our list of 16 of the best brand mention tools. By using these tools, you'll have a much easier time searching for and finding your brand superfans.
During these searches, you might come across one or several people who continue positively mentioning your brand. These are your superfans. After finding them, it's a good idea to like and share their superfan posts. Also, make sure you send them a message letting them know how much your company appreciates their fandom.
If you can't find any brand superfans, it's ok, we have plenty of tips to help you out below.
Fully interact with your customers on social media
If you want to create true superfans, you'll need to always be interacting with your followers on social media. It's easy to leave an occasional like or comment and leave it at that. However, this isn't an effective way to create superfans.
Instead, your company needs to like and comment on all positive mentions of your company. Let all of your company's followers show just how much your business cares. In addition to leaving likes and comments, it's also important to make sure you're focusing on the importance of sharing user-generated content.
And, yes, you'll also want to interact with customers who are unhappy with your company. Look at JetBlue's response to an angry customer as a great example.
Encourage brand superfans to post user-generated content
Throughout a typical year, businesses spend countless amounts of money on marketing efforts. If you're tired of testing various marketing campaigns with less-than-stellar results, think about having superfans create what's known as user-generated content.
This type of content doesn't come directly from your company or community influencers. Instead, it's from consumers who love a company show much they want to share it with the world. Best of all, user-generated content costs your company nothing.
A great example of how to do this comes from the coffee company Starbucks. Each year, Starbucks holds its White Cup Contest. To participate in this contest, all you need is one of Starbucks' iconic white cups, a bit of artistic creativity, and an Instagram account.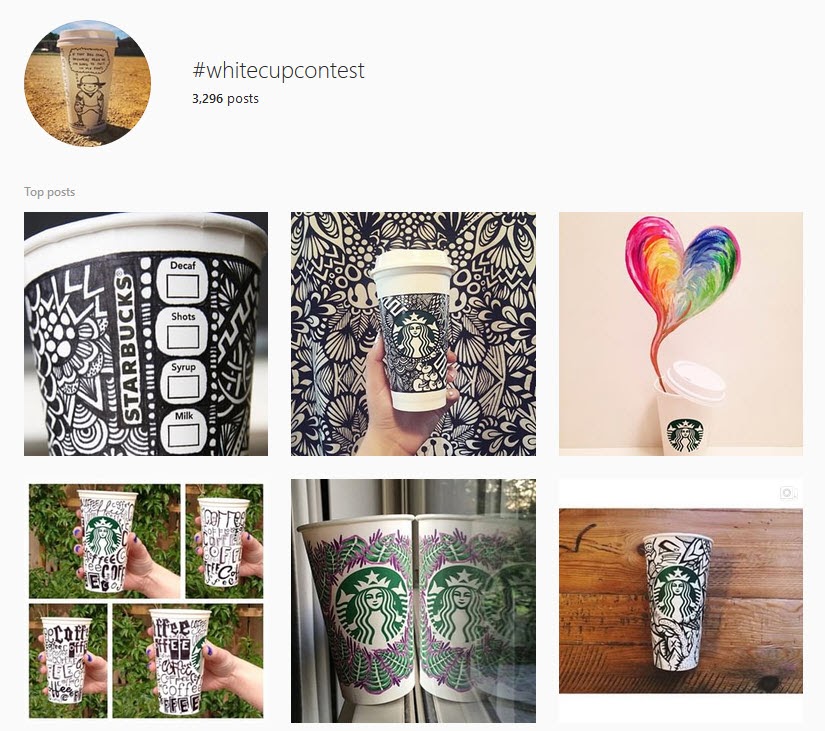 After fans complete their works of art, they enter this contest by using the #whitecupcontest hashtag and include their images. This contest shows how dedicated Starbucks' fans are and it's a great way for this company to effectively promote itself on social media.
Reward superfans for their engagement
Having brand superfans is great, but it's also important to remember to give back to them. Most companies with superfans know the importance of making these brand ambassadors feel rewarded.
It's a good idea to include additional rewards points for shoppers who leave reviews about purchases they make from your company. You can also offer additional reward program points for people who share your company's posts on their social media accounts. Companies often like to do this when they're hosting social media contests.
The North Face does a great job of rewarding its biggest brand superfans with a great rewards program. This program rewards loyal customers while giving them several options to earn Peak Points.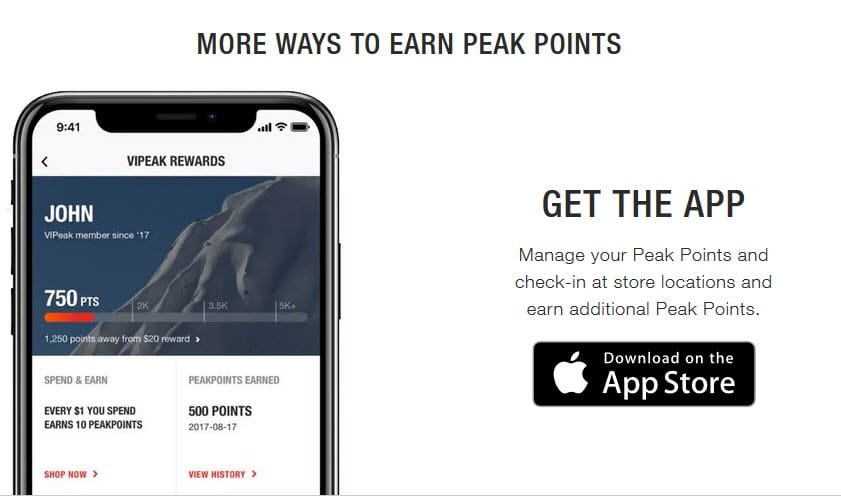 Whereas certain retailers reward customers for making purchases, this company also issues reward points for those who check-in at this company's retail locations and take part in brand events. Being an outdoor apparel brand, The North Face offers generous rewards for loyal customers, including paid trips to beautiful locations around the world.
Another great example of how to reward superfans comes from the Toronto Raptors. This NBA team has had lots of ups and downs, and Raptors superfan Nav Bhatia was there to see most of them. The true definition of a superfan, Nav hadn't missed a single Toronto Raptors home game since 1995.
How did the Raptors reward this brand superfan? By giving him his very own championship ring to celebrate along with the team after the Toronto Raptors won the 2019 NBA Finals. In this case, it certainly paid off to spend decades being a Toronto Raptors superfan!
Real-world examples of how companies create superfans
Example 1: Jeep
If you drive a Jeep, you might notice fellow Jeep drivers begin waving at you as your vehicles pass by each other. This is the phenomenon known as the "Jeep Wave". This connection between people who drive Jeep vehicles wasn't the result of a genius marketing campaign. Instead, it's something that fans of this company started on their own. As these drivers wave to each other, they're silently exchanging their brand super fandom to each other.
You don't have to be a Jeep owner to experience the many ways this company bonds with its customers. While driving, you've likely seen drivers of these vehicles proudly displaying their brand superfan status with Jeep branded spare wheel covers. You know, the ones featuring a scruffy, smiley face or the name of this company in bold lettering.
Another way Jeep fosters brand super fandom is by encouraging customers to take part in Jeep groups. These groups consist of proud Jeep owners who get together and share their love for this brand.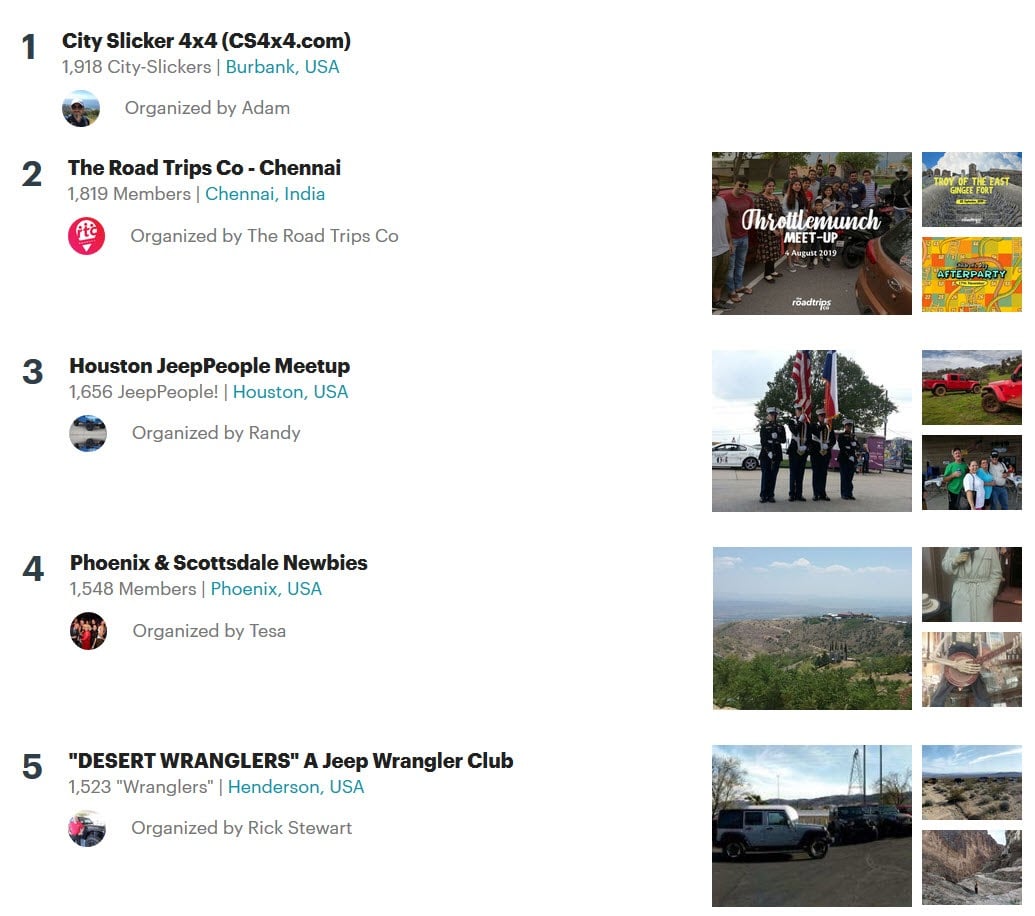 When these brand fans get together, they often share photos of their experiences. By doing this, Jeep is also receiving the potential for lots of new user-generated content.
Example 2: Mythical Entertainment
If you spend any of your time watching content on YouTube, you've likely seen the channel Good Mythical Morning. This channel was started by Rhett McLaughlin and Charles Neal, better known to their fans as Rhett and Link. With over 16 million subscribers, this duo is a great example of how one company can create an army of superfans or "mythical beasts," a term for their fans used by Rhett and Link.
One way Mythical Entertainment creates a brand community is by encouraging their viewers to create intros for "The Wheel of Mythicality" segments of their flagship show. And, throughout the history of Good Mythical Morning, over 1,600 fans have been featured in these intros. As you can see from the image below, Mythical Entertainment makes it incredibly easy for fans to submit their videos.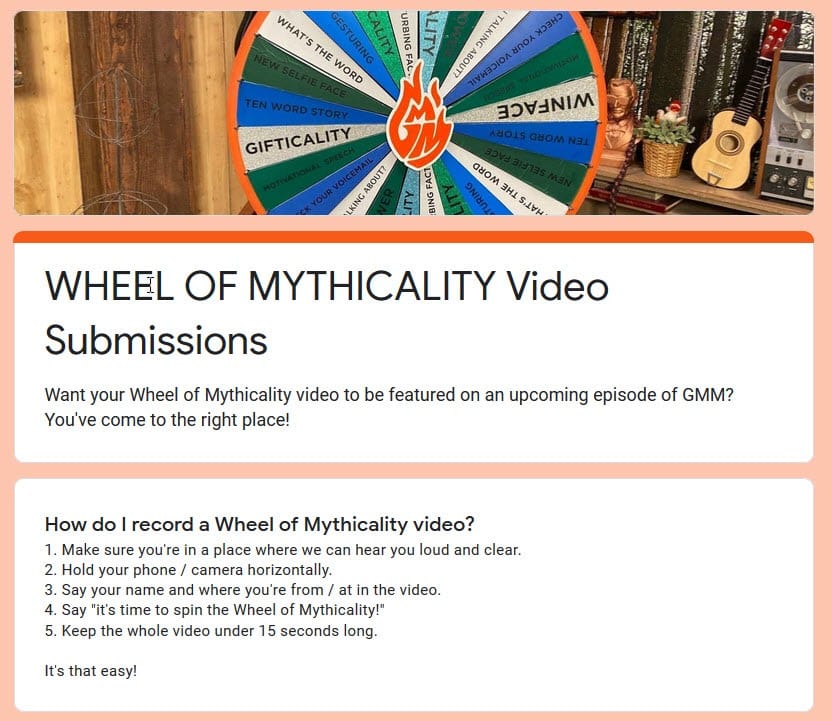 It's understandable to wonder how Mythical Entertainment can monetize this amount of viewers. After all, YouTube ad revenue is a lot different than television commercial ad space. Rhett and Link monetize this viewership with revenue from this company's Mythical store. This store features branded clothing, cups, and other items that Rhett and Link include on their hit YouTube series.
For another great example of how to create brand superfans, you'll want to check out the Mythical Society. The Mythical Society is a monthly membership group for superfans that entitles them to exclusive content and even the ability to video chat with Rhett and Link. With this membership group, Mythical Entertainment further involves fans and superfans in this continuation of this business.
The Mythical Society also provides a great example of utilizing exclusivity and harboring a tight-knit community by offering gifts that only certain members are eligible to receive. Most superfans of Rhett and Link will want these items (including a few pictured below) that aren't available to the public.