Lead generation, the process of identifying and nurturing prospective customers, has become essential to compete in the digital era.
According to Forrester, anywhere from 66–90% of a customer's journey is self-directed. As such, it is more important than ever to identify the right types of leads to engage and nurture with information about your product or service as early as possible in their purchase timeline.
This is made even more apparent by the fact that 95% of website visitors will leave without engaging with the site at all.
For any potential customer to classed as a lead, they must have an interest or be actively looking for a software service that both you and your competitors provide. In the SaaS industry, these leads are known as B2B leads as they are often looking to streamline processes, increase revenue, and stimulate growth for their business. As such, for the software provider industry, in particular, it is crucial to have an established online lead generation pipeline.
According to Gartner Research, businesses that automate their lead generation processes see a 10% or more bump in revenue in 6–9 months time. To meet this rising demand, Software-as-a-Service (SaaS) solutions have become integral to the everyday sales and marketing operations of companies across almost every software vertical.
So, what exactly are the types of software that can enhance your business' lead generation efforts?
Referral software
Having others generate leads for your SaaS is what everyone hopes for. A SaaS referral program is a low cost with a high ROI lead generation tool to help spread the word of your software. Whether you work with influencers in your industry, partner programs, creating a finders fee agreement, affiliate or referral program, you can choose to use a referral marketing software to help equip others and create a spiral and a viral growth effect.
Lead generation software
Lead generation software solutions help automate the task of capturing, managing and distributing lead data among the members of a sales team.
There are numerous ways to perform online lead generation, meaning that ultimately you will need to tailor your approach towards your unique business model and how your customers engage with the business.
When searching for a lead generation solution, it is necessary that you understand what functionalities a particular solution possesses and how it complements and benefits your business' operations.
Customer relationship management (CRM)
In terms of general functionality, the majority of established lead generation software solutions offer customer relationship management (CRM) capabilities.
An effective CRM system helps to simplify the overall sales process by enabling users to easily manage leads, sales opportunities, contact information, and client communications.
Businesses operating a CRM will find it much easier to stay on top of all client interactions, thus enhancing client relationship quality and the overall ability of teams to collaborate on nurturing clients. Thanks to these benefits, over 91% of businesses with more than 11 employees now utilize CRM software, which emphasizes just how valuable these solutions have become.
As a result, many businesses will experience improved efficiency in their ability to serve clients and, therefore, will be more likely to convert more leads into customers.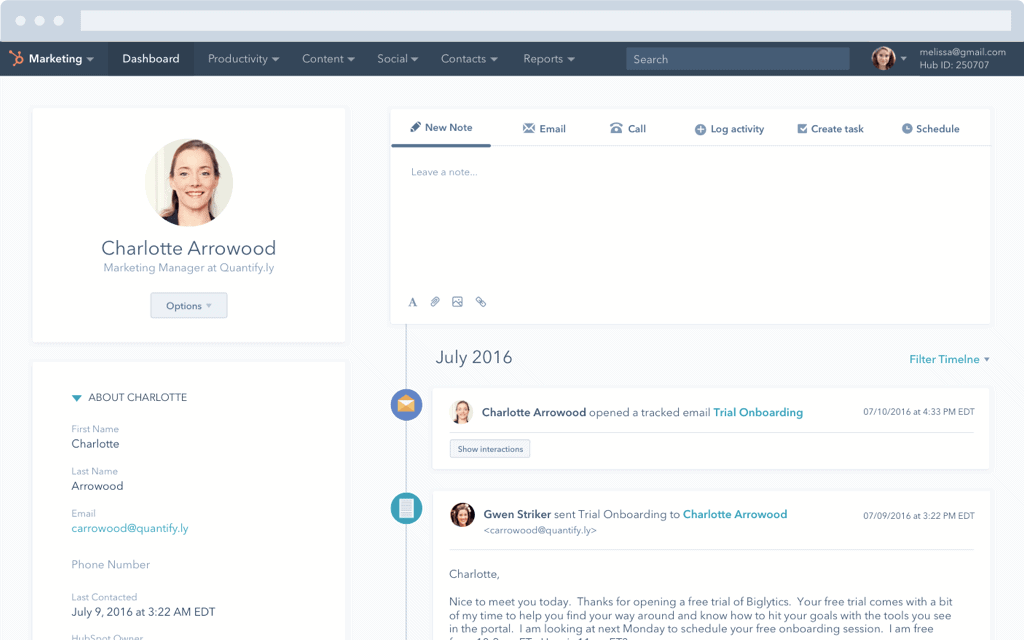 Marketing automation
Often bundled in with CRM functionality, many lead generation solutions provide marketing automation capabilities. Beyond the management of contacts within a CRM system, marketing automation takes the next step in engaging with prospective customers and leads.
Marketing automation solutions can be used to help design and scale automated marketing campaigns across various channels to engage customers in a personalized manner. Due to the nature of solutions featuring marketing automation, most of these solutions will also offer extensive email marketing features that go beyond simply sending emails. After all, according to HubSpot, email is the platform of choice for 86% of professionals when communicating for business purposes.
The advanced email marketing features these solutions can provide include enhanced email personalization, custom dashboards, API integration, A/B testing, and streamlined workflows, and artificial intelligence that facilitates customer behavior predictions.
Additionally, some other advanced features of marketing automation systems to look out for can include ad targeting, real-time customer engagement, customer and data analytics, campaign optimization and analytics, sales intelligence, automatic content generation, and data import/export integrations to enrich other software solutions.
Form and landing page builders
For users that are after an all-in-one solution that removes any technical knowledge requirements such as knowing how to code, lead generation solutions featuring form or landing page builders can be especially valuable.
These solutions generally provide the ability to create lead capture forms and landing pages on websites. Advanced solutions can go even further and enable users to create custom forms, contests, and surveys, as well as the ability to capture leads from multiple channels, including via email, blogs, and social media.
Once prospective leads have filled out a form, the solution can then segment the lead data on factors such as referral sources or demographics to enhance lead targeting.
Email finders
A less commonly integrated feature but an incredibly valuable one nonetheless, email finders enable users to generate and verify email addresses by submitting basic contact information such as names, company names, company domains, and so on.
For email generation, the solution crawls the web and returns any relevant email addresses based on the supplied information. To verify emails, on the other hand, the solution will ping the desired email addresses to check the response from the email server, allowing it to confirm whether the email address actually exists and is also active.
The benefit of these processes, aside from being a much more productive way to generate and verify emails than doing so manually, is that your own email address' delivery rate (also known as bounce rate) does not get penalized and, subsequently, get recognized as a spammer for excessive amounts of bounced emails. On top of this, email finders can also help to enhance open rates, click-through rates, reply rates, and conversion rates. Learn more about the anatomy of the perfect email.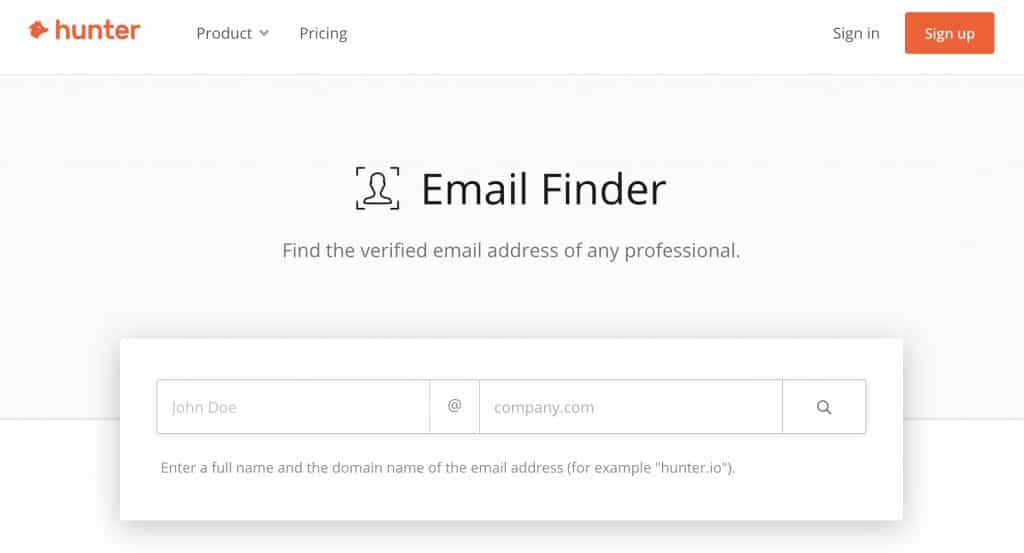 Social media
Lead generation software featuring social media integration can be very effective at facilitating the ability to record and manage a vast data source of interested contacts across a variety of channels, such as Twitter or LinkedIn.
As such, these solutions are capable of identifying and delivering in-depth insights, as well as increasing the amount and quality of opportunities for your business. They serve as a way to communicate with prospective leads outside of just your website or through email campaigns—effectively also functioning as a brand management platform.
Wrap things up
Ultimately, the type of lead generation software you opt for will depend on a variety of factors, which are dependant on your business' operations and how you can effectively engage prospective leads. These factors can primarily include the type of lead generation campaigns you intend on running, the marketing channels that you want to utilize, and your specific integration needs.
As an example, if you are looking to run B2C campaigns it can be expected that sales cycles will be relatively short and you most likely don't need an expansive selection of lead nurturing features. For this case, the ideal lead generation solution would be one that can identify and capture leads across a variety of channels.
On the other hand, if you are focusing on B2B campaigns advanced lead capture and nurturing features can be especially valuable. This is because many of these companies will have a range of decision-makers, meaning that more precise targeting and overall nurturing effort will be required as opposed to B2C leads.
About the Contributor
Thomas Dearlove is a marketer for
Crozdesk
, a B2B software discovery platform, with a keen interest in all things SEO. Outside of work, he is largely focused on personal health and fitness.