If you run a brick-and-mortar shop, an online boutique or any other type of retail establishment, your key goal is to generate sales and then generate more sales.
How do you do that? To improve your numbers, you need a strategic blend of personality, old-fashioned sales techniques, and tech tools.
While the exact tools you select may vary based on your industry, business setup, and interest levels here's a look at seven essential tools and strategies to consider for lead generation.
1. Sales script
A sales script allows you to craft a pitch that truly works, test it and refine as needed. When your sales team uses the script, you ensure that they are using the strongest phrases and descriptions possible, and that helps increase your conversion rates.
For both in-person and phone sales, a script can be essential. It is particularly important if you do direct sales with a large group of people. It allows you to train your staff quickly, even if they don't have a lot of sales experience.
Ideally, your script should start by disarming the customer. Potential buyers are especially leery when they are receiving a cold call or a knock on the door. Instead, it should convince the buyer why they need the product. You should have several rebuttals that your sales crew can use to respond to common rejections.
2. ClinchPad
Once you've piqued the interest of potential buyers, you need to follow up with them. Sometimes, closing the deal requires more than one meeting. In other cases, you want to be able to turn a one-time buyer into a lifelong customer and to make that all possible, you need to be able to track leads and clients.
Client Relationship Management (CRM) software can be essential for that process, and there is a huge range of options on the market. You can even hire a developer or an IT person to create a customized CRM that meets your specific needs.
If you are a small business owner, however, you may want to check out ClinchPad. This is an intuitive web-based CRM, and it's free for the first 100 contacts. That allows you to try it out, decide if you like it and, if you do, subscribe to the paid version as your list of clients grows.


3. Social media accounts
Your social media accounts can be a key way to keep current customers engaged and to find new customers. The idea is to build excitement and lead people to your shop or back to your website. However, the platform you choose depends on your target audience.
If you are focused on business-to-business sales, LinkedIn is typically the best option. Twitter tends to draw a younger, more politically engaged crowd, Facebook is better for a slighter older client base, and if you are focused on visual marketing, Instagram is ideal. If you're trying to reach a teen audience, look into which social media channel is trending the most around their age group.
Some small business owners like to have a presence on all the big platforms while others prefer to focus on one platform and expand as they get comfortable. Regardless of the platform, you select, it's important to create posts that are likely to excite your target client base.
That may include how-to posts, interesting tidbits or contests where anyone who shares the post is entered to win products or services. The idea is to get as many likes and shares as possible. That helps to increase your exposure and ultimately drive more sales.
4. Loyalty programs
Whether you are managing a small business that's exclusively online, in-person or a mix of both, a loyalty rewards program can help you generate more sales. In fact, loyalty programs are great sales lead generation tools. With a rewards program, you have a setup that allows you to effectively track what each person buys. Then, you can generate marketing that is designed to speak to each of your individual customers.
To take a simple example, imagine that you know a customer has bought two specific products, and you bring in new inventory that would perfectly complement those two purchases. You can then reach out to that customer in person, on the phone or through email or post mail and market that particular product to them.
In fact, you can market your new product to every client that falls into that category. That kind of targeted approach is essential for boosting sales.
5. Website tracking software
In addition to a loyalty program, website analytics tracking software and programs can help you generate targeted marketing ideas for your customers. People want and expect marketing that speaks directly to them. They don't respond to mass produced advertising like they used to, and as a marketer, doing one-size-fits-all marketing can ultimately waste your time and resources.
Instead, you need a program that can help you track what happens on your website. For example, if a frequent shopper is signed in and they abandon something in their shopping cart, you might want to follow up by emailing them a discount offer. In other cases, you may want the ability to track where site users click or which products they look at the longest so that you can follow up with  printed postcards giving them a special offer.
There is a huge range of utilities that can help, and you may need to experiment with a few before you find the one that works the best for you. Alternatively, there are printing companies like Quad Graphics that now combine digital website tracking with printed marketing. That gives you the best of both worlds.
6. Email campaign software
Figuring out which type of marketing message to send which client is only the first step. What happens after you send the message? To track email marketing campaigns and engagement, in particular, you need a specialized tool. Two great examples are YesWare and Mailshake.
YesWare tracks which emails are opened, which links are clicked, which attachments are opened and more. That gives you the insights you need to refine your approach so that you ultimately create sales emails with the highest conversion rates possible.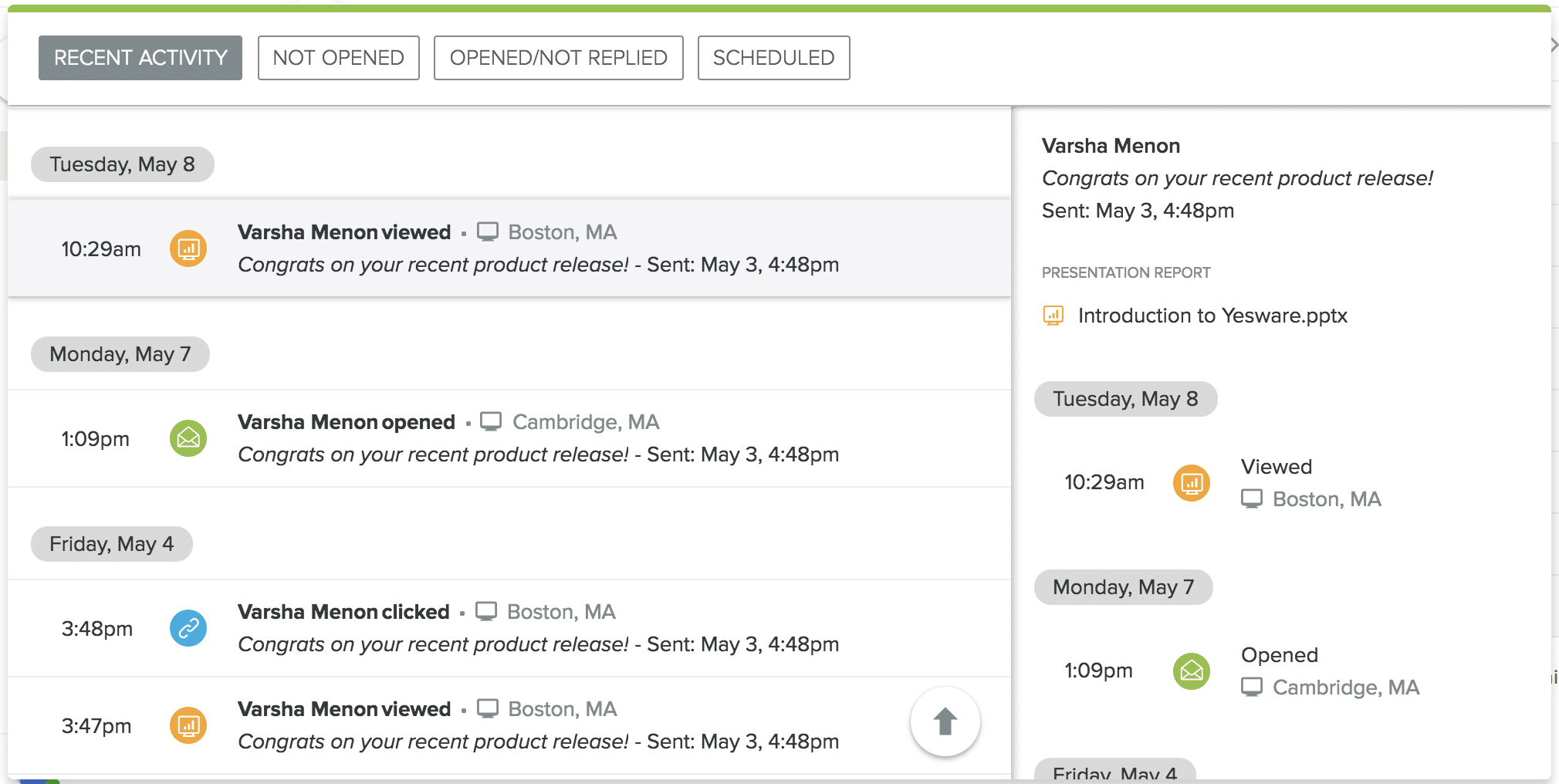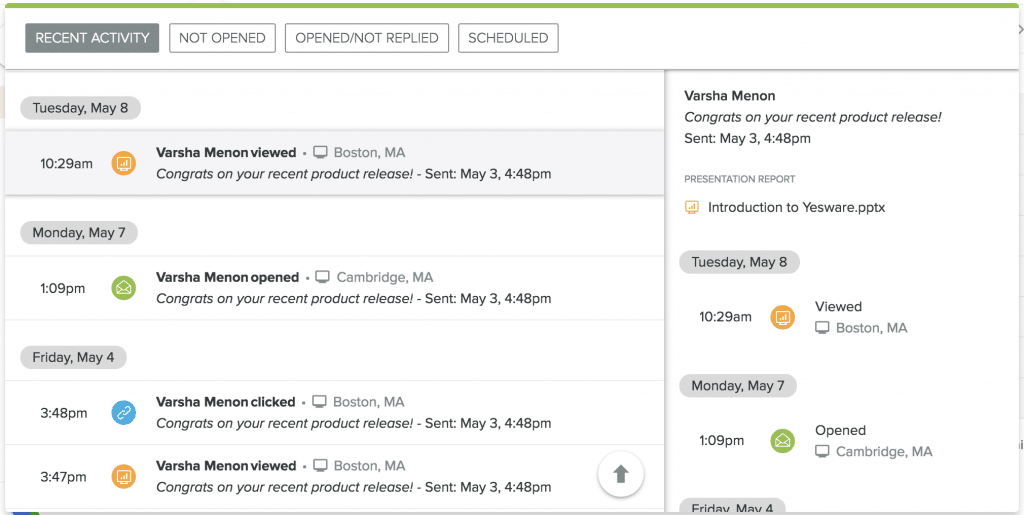 Mailshake is a sales engagement platform that helps salespeople create highly personalized outreach cadences using email (via your personal email account), social, and phone. You can upload a list of prospects with personalization fields like name, links to social profiles, phone numbers.
Messages are then automatically sent according to your campaign settings. When a lead engages with your outreach, you can reply to them directly from Mailshake or through your own email. You can also track your campaign's performance in real time, and see which messages have the best engagement.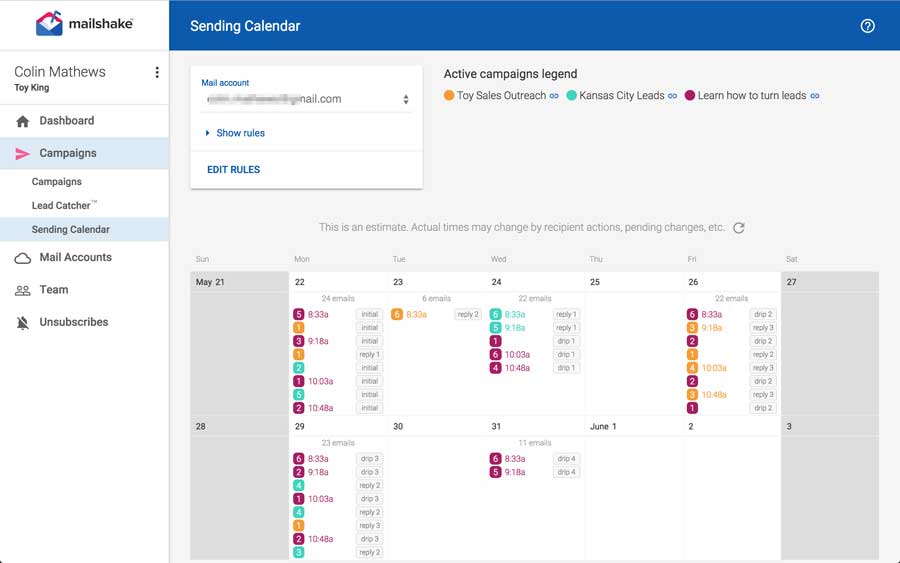 7. Marketing blogs
Even the best salespeople need extra inspiration and education once in a while to keep the ideas rolling, you may want to regularly read a few marketing blogs. That helps you stay current on trends and tech tools and marketing tools, and it can be an effective way to learn about new concepts and see if they are working for other small business owners in your niche or in related industries.
Some of the blogs you may want to follow include Marketingprofs, which is for and by marketers; The Knowledge Bank which focuses on content marketing and finding leads; Vero which centers around email marketing and automation software; and Kissmetrics which shares surprising metrics from the world of digital marketing. For general sales and business advice, there are many available resources out there for you to explore and discover.
8. Badger Maps
Badger Maps is a great lead generation tool for outside sales reps.
Outside sales reps usually find themselves wondering what to do when a meeting gets canceled or if they have extra gaps in their schedule. With Badger Maps, that's not a problem. The app provides a searchable map of all the relevant businesses in the area, allowing you to generate new leads in half the time of traditional methods.
In addition, you can add these leads to your current route, or save searches for later. Badger is integrated with Google Maps, so you'll always get up-to-date information on every business of your interest.
However, Badger is more than a lead generation tool. With capabilities such as route planning, customer data visualization, check-ins, and follow-ups, Badger helps field salespeople save time on their daily planning, keep better relationships with customers, and close more deals.
On average, salespeople using Badger spend 20% less time driving and sell 22% more.
Jumpstart your sales
This is only the tip of the iceberg. As you start to use these tools, you will likely find others that can help your business gain revenue in other ways. Most importantly, remember you don't have to do this on your own. If you have a team, utilize them to help ease the burden. If you'd rather automate the process, that you can help you achieve an increase in your sales numbers as well.
If you want to dive deeper into more sales tools, Will Cannon, founder of Uplead recently wrote a comprehensive article on the best sales management tools.
About the Contributor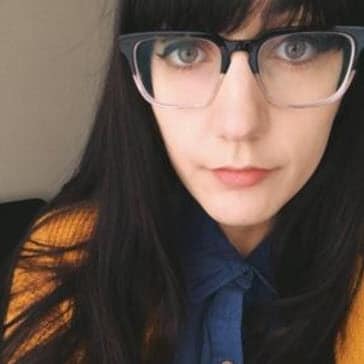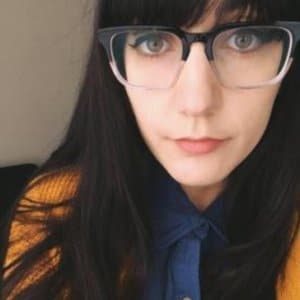 Constantina is an SEO Specialist at Kabbage, a small business loans provider. She holds a Master's degree from Northwestern University, where she learned how to create content that could best be organically shared. When not in the marketing world, Constantina enjoys strategy games and singing along to the Law & Order: SVU theme song.