A referral program is a referral program, no matter how you cut it. There are, however, different types of referral programs. It's not as simple as one size fits all. Referral programs are created on a situational basis, with a specific goal in mind.
First, let's cover some referral program basics. The basic concept of a referral program is to promote brand or business growth. A lot of times, referrals will come freely from word of mouth. As great experiences can provoke people to share. Unlike word of mouth, referral programs prompt the referrer to complete a certain action. This action will lead the referrer to some sort of incentive.
Referrals are better quality leads. It's mentioned dozens of times that people trust their friends and family. Just to jar your memory… According to Nielsen's, Trust in Advertising campaign, 84% of global respondents within 58 countries said recommendations from friends and family were the most trustworthy.  Thus, suggesting that the referred friend will be a good fit for the business.
Okay, let's get down to business. Referral programs come in a variety of shapes and sizes. Referral programs are designed around a specific end goal (more customers, employee engagement, business affiliates). This end goal helps determine what type the referral program is. Many people know about customer referral programs.
There are however a few other types of referral programs that can be implemented into a business to help with growth. Let's go through the types now.
Customer referral programs
Yes, this is the epitome of all referral programs. This is the most common type of referral program and for a good reason. Customer referral programs help businesses grow tremendously. Usually, businesses have more customers than employees. So when a business has their loyal customers send them new customers, the end result is usually pretty epic.
Time for simple math. If a business has 100 clients and they all refer a friend, that is double the clients. Plus, many times a customer will refer more than 1 friend. So, the pool of customers can grow at a rapid rate. Not to mention, when referral software is used members can quickly and easily share the program. Meaning 1 person has the potential of bringing in a ton of new customers.
So what exactly is a customer referral program? Well,  it is when customers refer their friends and family to a business.
Employee referral programs
The second type of referral program we are going to discuss is the employee referral program. Now, this type of program can have 2 different end goals. End goal number 1 (the more typical case) is to recruit more employees. You may have heard about, or even worked for a company that would give bonuses to employees for referring a qualifying candidate (i.e they hired the person you referred). Just like referred customers, referred employees tend to be awesome employees that end up staying with the company longer. In fact, it is one of the best employee retention strategies nowadays.
Not only do the referrals stay longer, but the referrers stay longer too. This could be because these types of employees feel valued and engaged. Referrals lead to retention, as mentioned by Boryana Dineva (check her out on Twitter, @BDineva). It's no wonder why employee referral programs work.
End goal number two is to have employees refer customers. This may be the less common type of referral program, but it can work nonetheless. Using your workforce to bring in new customers seems like a no-brainer. How often do you see a stack of business cards left a restaurant, salon, or coffee shop? Often, right? Well, perhaps some of these business cards are tied to a referral program. Some companies and services will ask how you found out about them. If a name of one of the employees is dropped, that employee may be rewarded.
Partner programs / Affiliate programs
A referral partnership is when company 1 sends potential leads to company 2. In return company 2 sends potential leads back to company 1. This works especially well if the two companies go hand in hand but are not competing for business. Think of a wedding planning service. Wedding planners have a list of preferred vendors. Perhaps they recommend their preferred cake baker to a client.
The cake baker now has a new customer.  Now, in return, the cake baker will recommend their customers to that wedding planner.
Another type of partner program is an affiliate program. Often times people will use "affiliate program," "referral program," and "partner program" interchangeably. Affiliate programs are less personal than referral programs. Yet, they still pack a punch. Affiliate programs are put in play when a business or content creator has their customers, other businesses, or users refer new people to them.
Note: Although the two are very similar, a referral partner program is a little more personal than an affiliate program. In a referral partner program, the referred customers are people that the company actually knows.
Dreamstime, a leader in stock photography, has a great example of an affiliate program. If a subscriber refers another person or company, they will earn 10% of that new customer's payment. A subscriber displays a page banner or badge on their website. Then anyone who clicks on the badge/banner and signs up will count as that company's referral. This is least personal because there is not any personal interaction. The referrals that come in are usually not personally known to the referrer.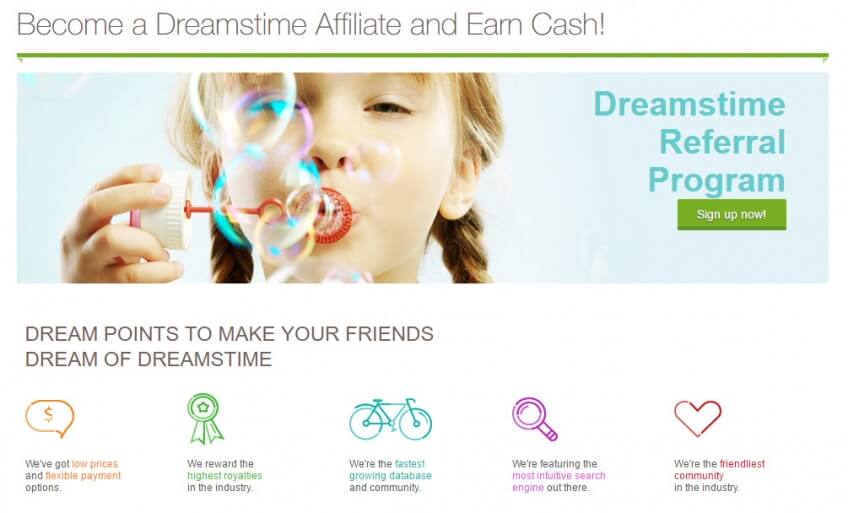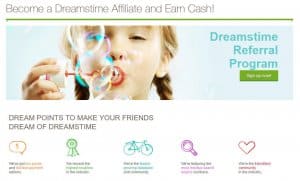 Summing up an affiliate program. A business places an advertisement for another company on their website. Anyone who clicks on the ad will then count as a referral to the company who displayed the ad.
Understanding all programs
So to summarize, each referral program is created differently. Some may have incentives, some may not but all are productive in leading to new business. Some aim at creating a larger customer base, and some act as an in-house recruiting system. Whatever way you spin it, referral programs increase traffic. It should be known that multiple programs can run at once.
On top of that, a business may definitely benefit from running multiple types of referral programs at the same time. Don't forget all referral programs work wonderfully with referral software where creation, customization, and implementation is easy.