It's nearly impossible for a business to succeed without marketing itself. With that said, there are a lot of ways for a company to achieve this goal. If you're unsure of where to start when it comes to choosing marketing platforms, we've got you covered.
What are marketing platforms?
While there's no traditional definition for marketing platforms, this is a concept that needs to be extremely important to your company. To put it simply, a marketing platform is a way to market your company to its target audience. But, this simple definition doesn't do justice to such a broad topic. Let's start by looking at traditional and digital marketing methods and digging deeper to learn about the best tools and platforms for these channels.
Traditional marketing methods
Before the age of the internet, companies wanting to increase their exposure had to rely on traditional marketing platforms. Some of the most popular examples of traditional advertising include:
Television
Radio
Direct mail
Newspapers and magazines
Traditional and digital signage
You likely know about how these methods work but, if not, it's still a good idea to get a general breakdown of each topic.
1. Television
If you're going to market your business through television, this is usually done through commercials. These are typically spots ranging from 15-60 seconds. Companies wanting to choose this marketing channel will spend less by airing local commercials, which cost an average of $115,000.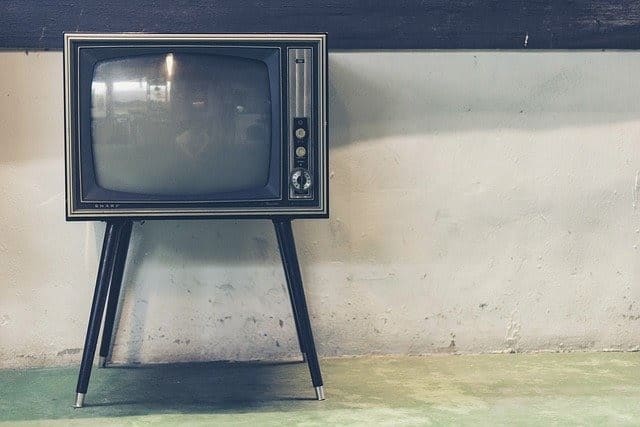 Local commercial costs are usually based on the cost to reach 1,000 consumers. This cost is higher in densely populated areas versus those with fewer consumers, which means a commercial airing in Los Angeles, California will have a higher cost-per-viewer rate than one airing in Omaha, Nebraska. The price your business might pay will also vary depending on how long of a spot you want and when this spot will be airing.
To air a national commercial, expect to spend closer to $1 million. You'll need to set aside even more if your company's national advertising campaign airs during popular television programs.
2. Radio
There's a good chance you hear a wide range of businesses advertise on your favorite radio station. One reason for this is because radio is a marketing channel that's often far less expensive than television advertising.
The average price for a radio marketing campaign ranges from $100-$8,000. Again, where and when your radio spots air will be the main factors affecting how much you pay.
3. Direct mail
It's easy to write-off direct mail marketing as being dead. However, certain statistics might cause you to re-think this decision. Gallup found that 41% of adults in the United States look forward to checking their mail each day.
Picture when you go to get the mail. While you might skim through what's in your mailbox, you're touching each letter and most likely reading their contents. This might be one reason why B2B marketers assign 18% of their advertising budgets strictly for direct mail campaigns.
Generally speaking, there's often a lot less competition in the average person's mailbox versus their often-cluttered email inboxes.
4. Newspapers and magazines
You can't speak about traditional marketing methods without mentioning newspapers and magazines. Your company's success rate with this advertising method largely depends on how targeted these publications are.
As an example, imagine that you own a guitar company. It wouldn't make a lot of sense to spend your company's marketing budget for an ad in Cosmopolitan. Buying ad space in a publication like Guitar World, with an audience of avid guitar players, makes much more sense.
Magazine advertising rates can vary wildly depending on the publication and how much space you're purchasing, typically ranging from $500-$20,000.
Newspaper advertising can be a good way to market your business. With that said, local newspapers aren't going to provide the same type of targeting that niche-specific magazines can. However, you can reach a significant amount of local customers. It's also one of the most cost-effective ways to market your business with an average ad ranging from a few dollars to a few hundred dollars.
5. Digital and traditional signage
If you own a business that operates in any type of physical space, you likely have a sign that informs clients and partners about your company's location. Companies wanting to take this further will purchase large signs, most of which are either digital or traditional signage.
Many business owners feel that paying a bit more is worth it to have all of the functionality that digital signs offer. These signs make it incredibly easy to change what messages your company displays to the public. Also, many sign companies install digital signs that feature LED bulbs. These types of bulbs give digital signs their brightness. Best of all, the cost-effectiveness of LED bulbs means you won't have to worry about an outrageous electric bill.
It's also important to distinguish traditional business signs versus billboards. Traditional signs are ones that usually reside on or near your business, making its location clear to the public. The cost of this type of sign varies wildly, depending on the materials you're using, starting around $50 and climbing up to thousands and thousands of dollars.
Billboards are the signs you see while driving on the highway or down a busy street. These billboards sit high above roadways and buildings, not usually near your business. Unlike traditional signs, this type of space is leased out to a business. Expect to pay anywhere from $300-$50,000 for a typical 4-week billboard lease. These lease rates most often vary depending on the location of your company's sign and how many people are seeing it.
Online marketing methods
In the past few decades, using the internet has grown from a luxury to almost a commodity. With that said, it can feel a bit daunting trying to keep up with an industry that moves at such a rapid pace.
Here are several of the most popular online marketing platforms:
social media marketing
email marketing
video marketing
What are some of the best social media marketing platforms?
If you're wanting to start marketing your business online, it's extremely important to use social media to achieve this goal. We Are Social reports that there were 3.48 billion people active on social media platforms in 2019, a 9% increase from 2018's figures.
Considering the popularity of social media, you'll find that there are many types of social media websites to choose from. With so many options, it's understandable to prepare by learning about some of the best social media platforms for marketing.
1. Facebook
While this company hasn't had the best recent track record, it looks like almost nothing can stop the continuous growth of Facebook. With over 2 billion users, Facebook can be a great online marketing platform. If you follow a few Facebook lead generation tips, you can potentially start driving lots of traffic to your business.
Essential Facebook Marketing Tips
To start grabbing the attention of all of these users, you'll want to make a business page on Facebook for your company. It's also wise to have a vanity URL, which you can create to make this easy for potential customers and business partners to remember instead of randomly generated characters.
When it's time to start posting content, Neil Patel recommends utilizing the 70-20-10 rule. This rule dictates that 70% of your company's Facebook content is original and informative, 20% is relevant but a bit bolder in execution, and 10% is self-promotional. Mixing content in this way keeps things fresh and ensures your audience remains engaged.
It's also a good idea to start placing video content on your company's Facebook page. Research shows that Facebook users currently watch a total of 100 million hours of video content per day.
2. Instagram
Creating and posting to an Instagram account is a great way to market your business to consumers. This social media platform doesn't have quite as many users as Facebook, but it's beginning to catch up. Hootsuite reports that an average of 1 billion people uses Instagram each month.
Tips for using Instagram as a marketing platform
You won't be able to create posts that only consist of text on Instagram, this service is all about posting pictures and videos. You also won't be able to insert links to each post. However, Instagram does allow users to place a link in their bio, so make sure the one you're placing there counts.
One of the most important Instagram marketing tips involves using hashtags, which is this social media platform's way of organizing and categorizing content. Pick hashtags that are relevant to your brand/industry and begin including them in your posts.
As with any other social media platform, engagement is an extremely important factor. To increase traffic to your company's Instagram page, start following, liking, and commenting on other user's content.
3. Pinterest
Pinterest is a social media website that utilizes "pins." These pins are ways for users to share interesting images and videos. Whereas most social media platforms have a fairly even gender distribution, this isn't the case on Pinterest. Research from Statista found that 71% of Pinterest users are women. If your company has products or services that appeal to a female audience, it's imperative to utilize Pinterest as a marketing platform.
Pinterest tips for growing your company's page
Experts recommend adding 20-30 relevant keyword tags to your pins to drive as much traffic as possible. Staying within this range allows you to keep your keywords relevant without targeting too small of an audience.
For companies that have thriving social media accounts on other platforms, consider taking advantage of Pinterest's Pin It for Later feature. This allows you to place shortened links on your website and social media pages that go directly to your pins.
Tasty, the cooking channel owned by BuzzFeed, often uses this strategy on its Facebook page to drive more traffic to its thriving Pinterest account with over 4.2 million followers.
4. Twitter
It's difficult to deny the competition happening between a seemingly endless amount of social media companies that want to stay on top. As this continues to happen, certain social media giants start to lose the grip they once had. While reports from Mashable show that Twitter's popularity is in somewhat of a freefall, losing millions of users each quarter, this social media platform is still worth using.
Twitter remains a marketing platform that's great for targeting a younger demographic. Research from HootSuite reports that 44% of people aged 18-24 in the U.S. use Twitter regularly.
How to gain a competitive advantage on Twitter
What sets Twitter apart from other social media platforms is that it focuses on shorter messages or tweets for a user to get their point across. In a similar manner to Instagram, Twitter relies on hashtags to categorize content so make sure you include lots of relevant ones in your tweets.
With such limited space to create posts, Twitter remains more popular for interactions between a business and its audience. As tempting as might be to react negatively to criticisms or your company, always make sure you react positively during each online interaction with the public.
Popular social media marketing platforms for your business
With so many popular social media websites, it can be understandably difficult to manage all of these accounts. Fortunately, there are many popular platforms available that make social media marketing much easier than normal.
If you're looking for a way to automate posts on multiple websites, you might consider looking into HootSuite as a suitable addition to your company's arsenal of social media tools. HootSuite also stores all of your login information, which helps you avoid the stress of getting locked out of one of your social media accounts.
Engagement is an important social media metric. To increase engagement across your company's social media channels, consider checking out Sprout Social. This social media marketing platform's main feature is that allows companies to manage and grow all of their conversations from one location.
Popular platforms for email marketing
Social media is far from the only type of online marketing platform for your business to try. Many companies find lots of success after setting up email marketing campaigns. HubSpot reports that 93% of B2B marketers use email to distribute content to their customers.
Email marketing attempts to take a more personalized approach than most other types of online advertising. With that said, this personalized approach means that email marketing typically has more rules and regulations than other types of advertising.
To ensure your company remains compliant while effectively marketing this business to the public, it's helpful to choose from one of several popular email marketing platforms. Here is more information about several popular email marketing services.
1. Mailchimp
To take the guesswork out of email marketing, it might be worth learning more about Mailchimp. This company remains one of the most popular and oldest email marketing companies in existence. What sets Mailchimp apart from other email marketing services is how well it integrates into popular applications including WooCommerce, Shopify, WordPress, and many others.
Tips for new Mailchimp users
Mailchimp is known for its monthly rates, which are based on how many people subscribe to your company's email lists. Therefore, it's a good idea to clean up your email lists before sending out emails with the help of Mailchimp. It's also a good idea to take advantage of Mailchimp's built-in broken link checker that automatically scans for and reports links that aren't working properly.
2. Constant Contact
If Mailchimp isn't for you, consider utilizing Constant Contact for your company's email campaigns. What makes Constant Contact one of the best email marketing platforms is its exclusive templates that are easy for most people to customize to their liking. This company also offers a slew of analytics tools to help you track the success of your email marketing campaigns.
Getting the most out of Constant Contact
One of this platform's main features is the ability to use heat maps. Heat maps indicate where your email recipients are clicking. This is extremely beneficial for understanding what's driving customers to or away from your company after you send out emails to your subscription list.
Constant Contact also offers an extensive library of training for customers who might be new to the world of email marketing. If you're still on the fence, consider making use of Constant Contact's generous 60-day free trial.
3. SendinBlue
Companies with large email lists that want something cost-effective might think about signing up with SendinBlue. Unlike Mailchimp and similar services, SendinBlue charges you based on how many emails you send instead of per group of subscribers you have. SendinBlue is also certified GDPR-compliant, which is great for companies trying to stay ahead of regulatory changes.
Popular video hosting websites
If your company isn't utilizing video marketing, now is the perfect time to start. Video content consumption is a lot more popular than most companies realize. In fact, by next year, experts predict that video will account for 82% of all internet traffic. Here is more information about a few of the most popular video content platforms.
1. YouTube
You're most likely not surprised to see this video website juggernaut here. If you thought Facebook received a lot of video views, it's nothing compared to YouTube's numbers. YouTube's visitors watch over 1 billion hours of video every day. It's no wonder that YouTube is now the second-largest search engine in the world, only behind Google in terms of popularity.
2. Vimeo
If you're going to put the time and effort into creating videos, it's understandable to only post them to YouTube. With that said, doing this might mean missing out on a sizable amount of traffic. If you have the videos made anyway, it's worth posting them to Vimeo. Research shows that this website has about 200 million users.
One reason your company might prefer Vimeo is that this platform has much less restrictive rules and guidelines than YouTube. This can be a great marketing platform for companies with products and services that aren't quite family-friendly.
Vimeo also offers a video-on-demand service where you can put select videos behind a paywall, which is great for companies looking for revenue without waiting for their channels to grow.
3. Dailymotion
It's also worth posting your company's content to Dailymotion. With about 300 million users, this website remains one of the most popular video sharing websites. If your company plans on posting a lot of content each day or videos over 60 minutes, you might not be a fan of Vimeo's more-restrictive video uploading policies.
Popular video marketing platforms
Whether you plan on posting your company's video to YouTube or a combination of the previously mentioned websites, it's beneficial to think about tools and platforms that make this process easier.
If you need help creating images to entice viewers, you'll want to learn more about Canva or Placeit. This service makes it easy to create high-quality images with text, which are perfect as YouTube thumbnails and banner images.
For help creating video content, it's worth checking out Vyond (formerly GoAnimate). After paying a monthly fee, you'll have a team of animators creating videos that you can post to your company's video-sharing websites.
Helpful video marketing tips to implement right away
You don't have to spend much time watching YouTube's content before you hear at least something about "the algorithm." Instead of spending your time and effort on that, focus on these video marketing tips.
The main topic of annoyance in YouTube and other video-sharing communities has to do with copyrights. It's now easier than ever for videos to get copyright-claimed in an instant. This can mean having your videos taken down or your ad revenue going to another recipient. Fortunately, you can avoid these issues by creating original content that doesn't rely on copyright-protected videos and music.
With all of that said, likes, subscribers, and comments do hold weight in regards to a channel's popularity. If you're trying to encourage this to happen, don't be afraid to encourage your audience to leave likes and comments. A recent tactic a lot of popular video creators are doing is to ask viewers a question they can respond to by leaving comments.
More often than not, it's much easier for your video sharing channel to grow that post content frequently. You don't need to stress out about uploading a video each day, but consistency is important. Try to aim for at least one new upload every one to two weeks, preferably posting to each video sharing website.
SEO platforms
Posting content for an online audience is great. However, you'll get much more results from your efforts by ensuring that this content is optimized. Many factors go into both on and off-page website optimization. If you're wanting to improve your company's SEO, here are a few digital marketing platforms you'll want to learn more about.
1. Google Analytics
Most companies want to see their websites featured prominently in Google's search engine rankings. If you want to hear what your website is doing right and what needs work, it's best to hear this information from Google itself. With that in mind, you'll want to download Google Analytics. This web-based marketing platform features an extensive array of tools to help you analyze your website's performance.
2. Ahrefs
Almost every marketer understands the importance of researching their competitors. If your company is getting serious about SEO and digital marketing, it's important to research what they're doing right and wrong. To accomplish this goal, you'll want to consider signing up for an Ahrefs membership.
Ahrefs features a website explorer that allows you to learn more about a website's:
Domain rating
Page rating
Backlinks
Popular keywords
Sources of website traffic
And much more
You can spend days, if not weeks, combing through all of the information about your website and the competition by using this service.
3. Yoast SEO
An important aspect of any digital marketing campaign is having content for your company's audience. Before publishing any website content, it's wise to run what you've written through an on-page SEO checker. If you're publishing websites with WordPress, download the Yoast SEO plug-in.
There are both free and paid versions of this plug-in. The paid version features more optimization features and helps with redirects and internal linking. However, the free version should be more than enough for anyone who is reasonably SEO savvy. There are many other, more extensive on-page SEO checkers available. With that said, the speed and ease of Yoast SEO make this program a must for anyone publishing website content.
Determining the best marketing platforms for your business
After learning about the many ways to achieve success through traditional and digital methods, it's understandable to wonder what option is best for your company. For certain companies, traditional marketing is great for helping them stay ahead of the competition. However, many companies are trading their reliance on traditional marketing in favor of online marketing methods and it's easy to see why.
1. Understand that internet-based services continue to rise in terms of popularity
In 2018, The Verge reported that 75% of revenue in the music industry comes from streaming. This means that more people are favoring streaming services over anything on local radio, which used to be a red-hot advertising method.
Things aren't looking much better for companies who are looking to grow by purchasing local commercial spots. The Wrap reports that about 1.25 million people have canceled their satellite and cable television services during the 2nd quarter of 2019.
This isn't to say that traditional marketing methods aren't effective. But, it's impossible to deny that internet-based services are continuing to gain momentum against their traditional counterparts.
2. Don't depend on only one type of marketing channel
You've likely heard of the phrase, "don't put all of your eggs in one basket." It's wise to apply this saying to your company's marketing methods. You never want to try and market your business through only one platform because it might cause you to miss out on a lot of potential customers.
If your company has a great direct mail marketing strategy, there's no real reason to not try it out. Your company might have the advertising budget to purchase several local commercials and know people who would be perfect spokespeople. If this is the case, give it a shot. One of the main keys to success in marketing is trying several methods, tracking what works, and eliminating what doesn't.
3. Choose a cost-effective marketing platform
However, companies wanting the most bang for their buck will want to choose digital marketing platforms. This is one main reason why many companies choose digital over traditional marketing methods, especially small businesses.
One study determined how much it would cost to reach 1,000 consumers. The results of this study show that social media achieved the lowest costs with a $2.50 CPM. Magazine and newspaper advertising both had a $16 CPM, almost six times more than social media. Television advertising has an even higher rate with a $28 CPM.
4. Utilize referral marketing for the best of both worlds
Companies who want to achieve the best marketing results often combine traditional and digital marketing methods. One way to do this is by utilizing the power of referral marketing. After all, who are better brand advocates for your company than happy customers?
One study found that, by keeping your customers happy, they're four times more likely to refer your business to someone else.
There are many ways to create traditional and online referral programs for your customers and business partners to enjoy. If you're unsure of where to start, read about these great referral program ideas.