Visuals are great content and can help prepare people better for what to expect when moving. By creating content of what a typical move might look like, could be excellent content for a moving company to share.
Videos can be one of the best content types if you are looking to reach more people and convert them to customers. This is because they are a great moving company marketing tactic.
Videos will help your potential customers to imagine what moving with your company would be like, the people to whom they are giving access to their homes, and how their prized possessions could be managed.
You can also include happy customers in your videos. This will help potential customers trust your brand, and create a feeling of comfort when dealing with your brand.
This not only helps you build trust with these potential customers but also sees your site rank higher in search engine results, which further increases the possibility of visitors clicking on your site. And if that doesn't convince you – here are some great video marketing statistics (with infographic) that will. Let's look at creative ways that you can use videos.
The best type of video to use
You can combine several different video styles for your business needs. Whether that means adding animation to your interview style videos, or simply doing a live video stream – the options can be endless.
People respond well to visuals, which is why video knocks it out of the park when you're trying to communicate your message. But one video type seems to do really well.
Animated videos
Animated videos have the highest conversion rates among video types. Using animated videos can see your conversion rates increase by at least 20% and 95% of people have watched an explainer video to learn more about a product or service. Better still, they tend to make clients feel better amidst all the stress that comes with moving. They are also way affordable when compared to the live-action type of videos. You can embed them on your site's landing pages or even share them on your company's social media platforms.
Two Men And A Truck have an animated video on their website to explain a little bit about their core values.
They could be used to give an overview of your business, the value you offer, and why people looking to move should choose you over the competition.
Tip: With animated videos, your video script is crucial, so spend a little time hammering out the details. Many people shy away from creating animated videos as they can seem hard to create. But it isn't so. There are several video editing tools to help you create all kinds of animations, whether you are a newbie or an experienced illustrator.
How to get people interested
After you have created your video you may need to do some strategic promotion. You can try using it as gated content. This way you can get some contact information and give them something in return.
Gated videos
In this case, you use a video as bait. It could be a customer testimonial or a video that shows the moving process from scratch, or a great tip like the best way to pack glassware. You then need to request the customer to fill a form with their contact details so you can send them important information, for instance, a cheat sheet they can use when moving.
9 key metrics to measure video performance
When it comes to measuring the performance of your video either on social media or on your site, you will want to steer clear of vanity metrics. These are metrics that will make you 'look good' and 'feel-good' about your marketing efforts but do not give insights about your business. An example would be video views. You want to further break this metric down, for instance, the demographics of the people who watched the video and whether they watched the entire video.
Before you begin to measure the performance of your video, you need to have set clear business and marketing objectives. You also need to understand the audience to whom you are communicating. Easily enough, a video creator can help you reach your marketing objective could be increasing brand awareness or conversion, and your overall business goal could be increasing sales.
Let's delve more into metrics.
1. View count
These are the number of people who viewed your video. It is measured differently on different platforms. On Facebook, for example, a view is three seconds, while on Youtube a view is 30 seconds. This metric will be important if your goal is brand awareness.
2. Play rate
This metric refers to the number of people who actually pressed play and watched the video. This is a good measure of relevance and how much the video is captivating.
3. Engagement
This metric shows the amount of time the viewers watched your video, the number of replays and pauses, as well as the average watch time. This metric is a measure of relevance and video effectiveness. If you note that viewers close the video even before it ends, you get to add a call to action just before they close the video.
4. Social shares
This metric is again, a measure of relevance and how captivating the video is. This metric is good to track if your goal is brand awareness.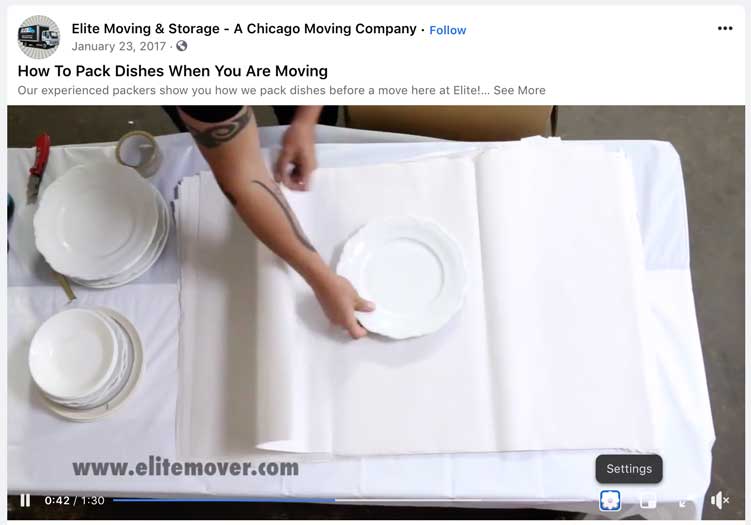 5. Click-through rate
If your goal is to use a video to prompt a particular action, then this metric will come in handy. The message in the video should, therefore, be similar to the call to action that you are aiming at.
6. Conversion rate
This metric shows the number of clients, leads, or prospects that resulted from your video. How you interpret this metric is determined by the goal that you set for your business. If your goal was to get clients, then your conversion rate will be the number of clients that you get from your video. If the goal was to get people to take action, for instance, subscribe to your referral program, then your conversion rate will be the number of people who subscribed to your referral program.
7. Feedback
This may not seem like a part of metrics. Feedback comes in handy to help you know what consumers felt about your video, company, its presentation, and the areas that you need to improve on.
8. Subscribers
Subscribers can be seen as the number of customers your business is gaining. If you are gaining more customers than you are losing, then you are doing something right. If you notice that you are losing a significant number of customers, then you need to know why this is happening.
9. Drop-off point
This is where people stopped watching your video. Aim at people watching 100% of your video. Though this may be difficult to achieve, strive to ensure that people watch at least 50% of your video. Find out why people stop watching your video at a particular point. It could be that the video is too long, or the video is not captivating enough, or even that the introduction is too long.
In summary
Video marketing can be a great way to reach your customers and answer common questions easily. You may even find that adding video explainers to a FAQ section can be quite beneficial for customers, plus make it easy for your site to be found online (as video is great for driving curious customers).