If you're looking to generate leads or create some interest around your business or brand, Instagram is definitely the place to do it. The numbers alone are reason enough: about a billion people use the app each month, with 63% of users logging in at least once a day, and more than 200 million visiting at least one business profile daily. If anything, that's a mass of potential views, follows, and traffic, all in one place.
In fact, with these numbers, it's clear that any brand is capable of getting itself seen or heard on the social media platform, all with a few taps on the screen. But if you want visibility translated into leads or genuine follows (whether for awareness, consideration, or purchase) follow these five tactics and watch your business boom.
1. Optimize your bio
First things first, make sure your Instagram bio clearly tells your audience who you are. Your page is the first place people will actively visit if they want to read or learn more about your brand, so keep your bio informative and descriptive but snappy.
Your bio is also one of the select areas on the platform you can place a clickable link. Take advantage of the space by keeping the link to your website visible.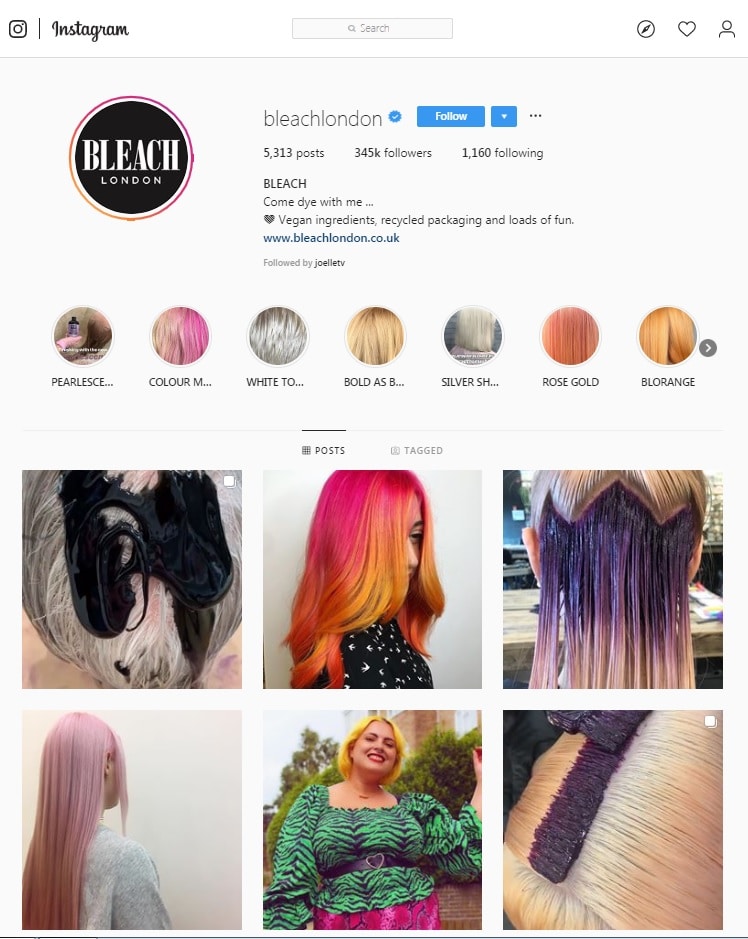 If you're promoting something on another platform, like a video on YouTube or a guest post on a blog, go ahead and use those URLs instead. Just remember that long and complicated URLs can look clunky, so it's good practice to run lengthy links through a link shortener before adding them to your bio.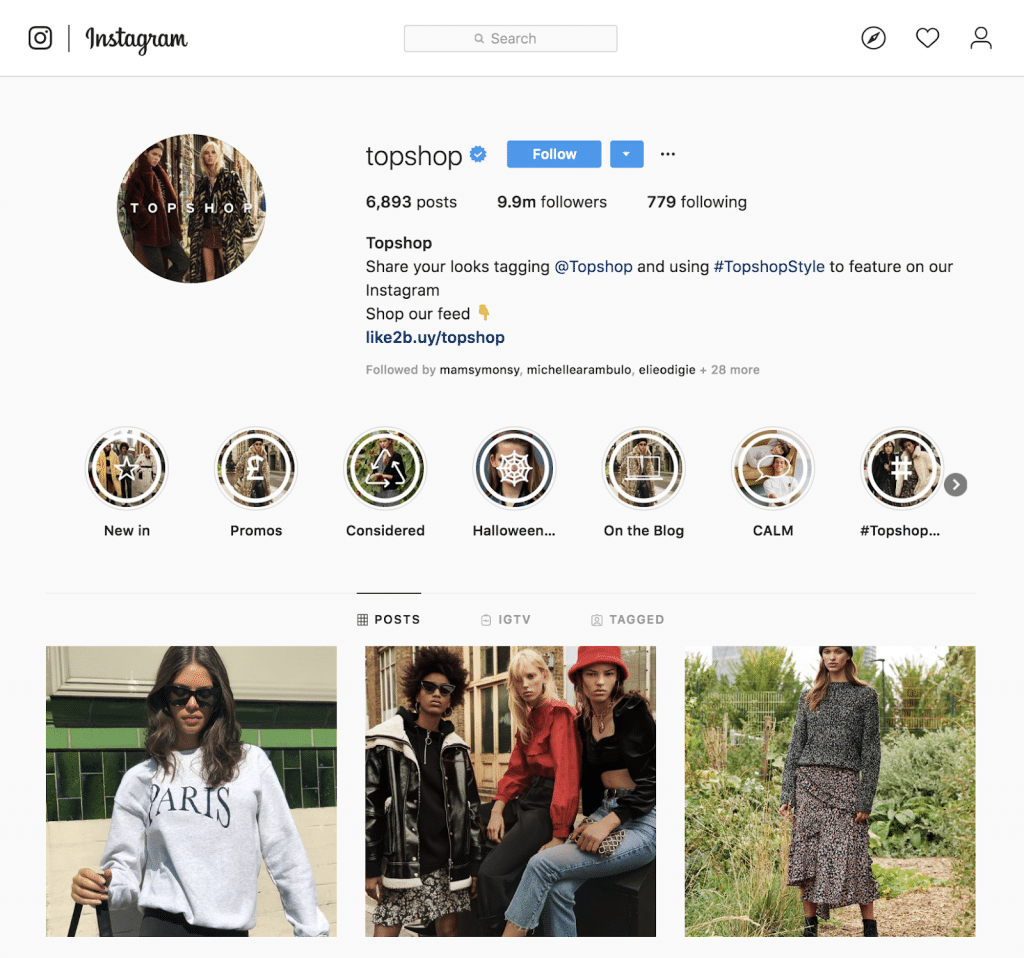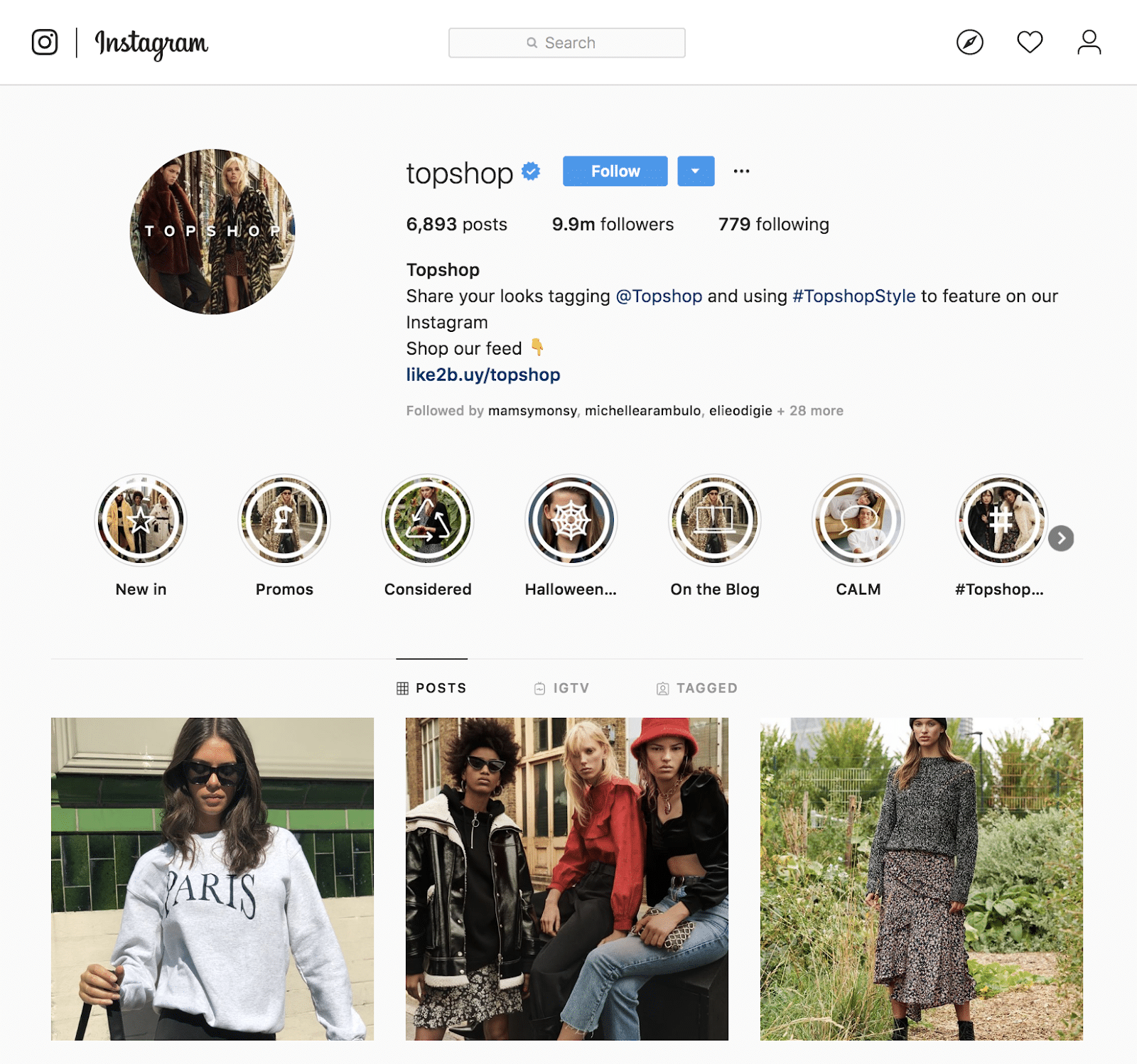 Aside from external links, @mentions and #hashtags are clickable as well. So if you've got a current hashtag campaign running or a partnership you want to promote, write your bio to reflect that.
2. Hashtag, hashtag, hashtag
No one can talk about social media and not mention hashtags, and for good reason: using the right ones can easily lead you to thousands of new audiences who can very well become new fans or followers.
In case you didn't know, hashtags are Instagram's way to categorize content. So when you hashtag your post or story with #fashion, for example, it will consequently be grouped with all other content under the same hashtag. This means that your post or story will now show up whenever someone searches for the said hashtag, or in the Explore Pages of those who constantly check out and follow #fashion content on Instagram.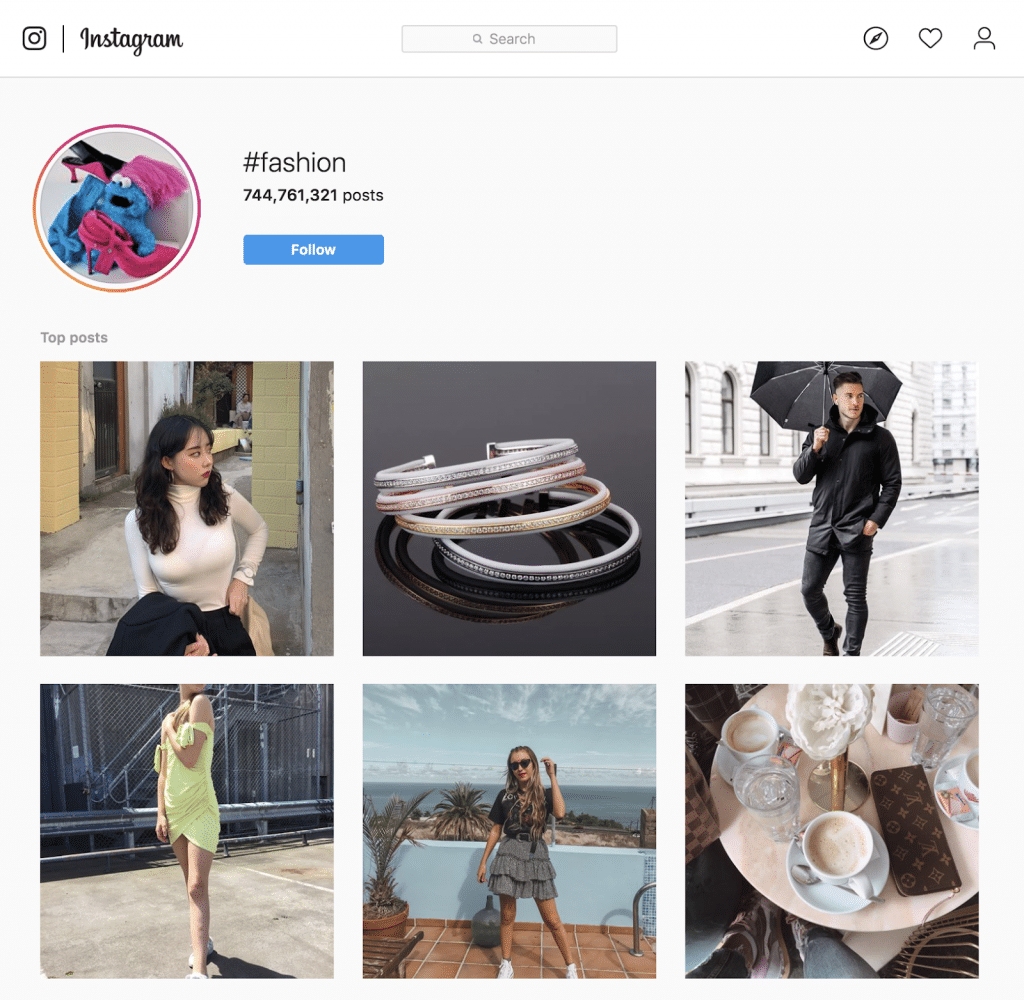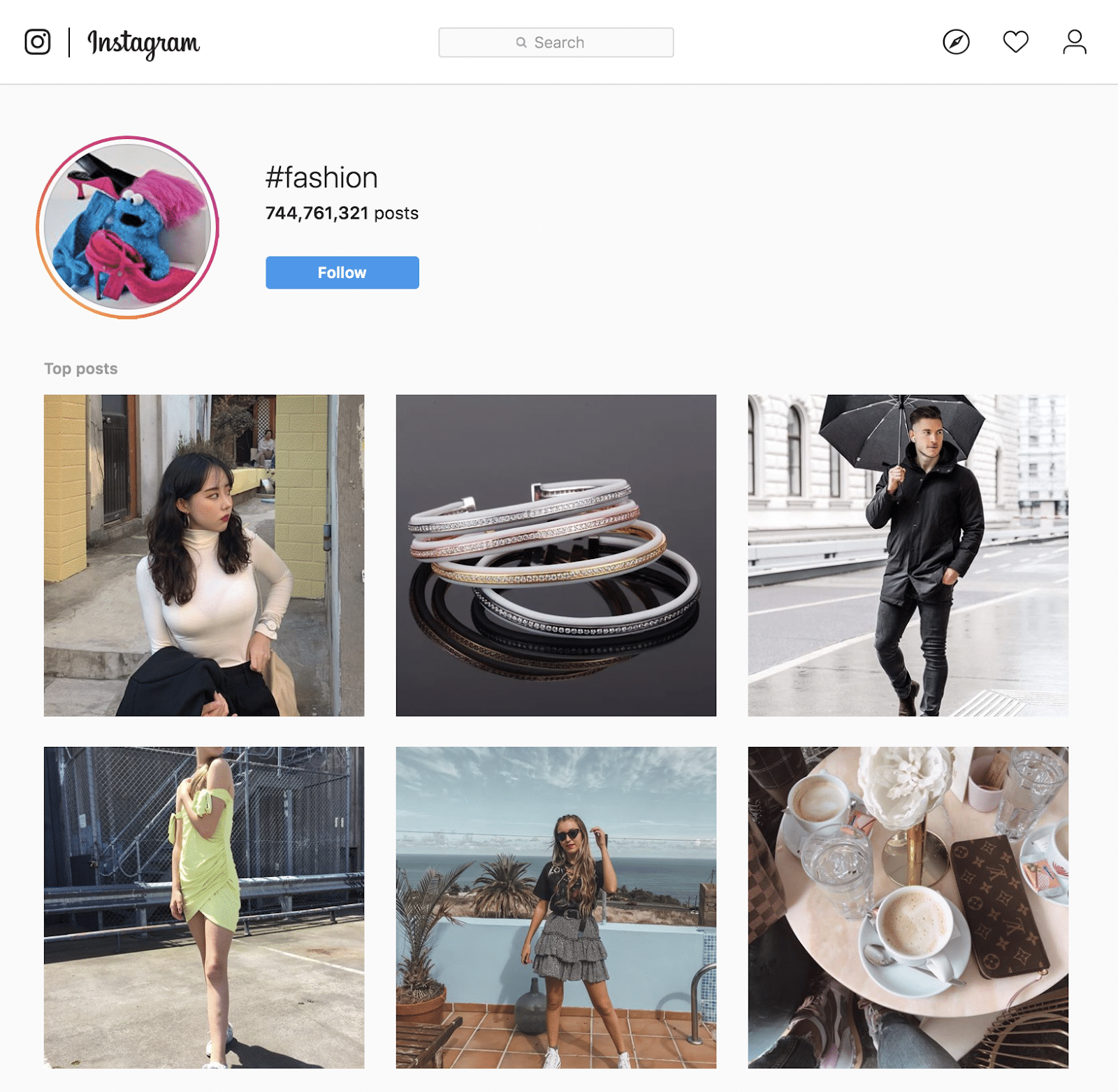 So does this mean using a plethora of hashtags ups your content's chances at generating leads? Not necessarily. As tempting as it is to attach all the trending hashtags on to your captions or stories, know that recent studies recommend limiting the number to nine for maximum engagement.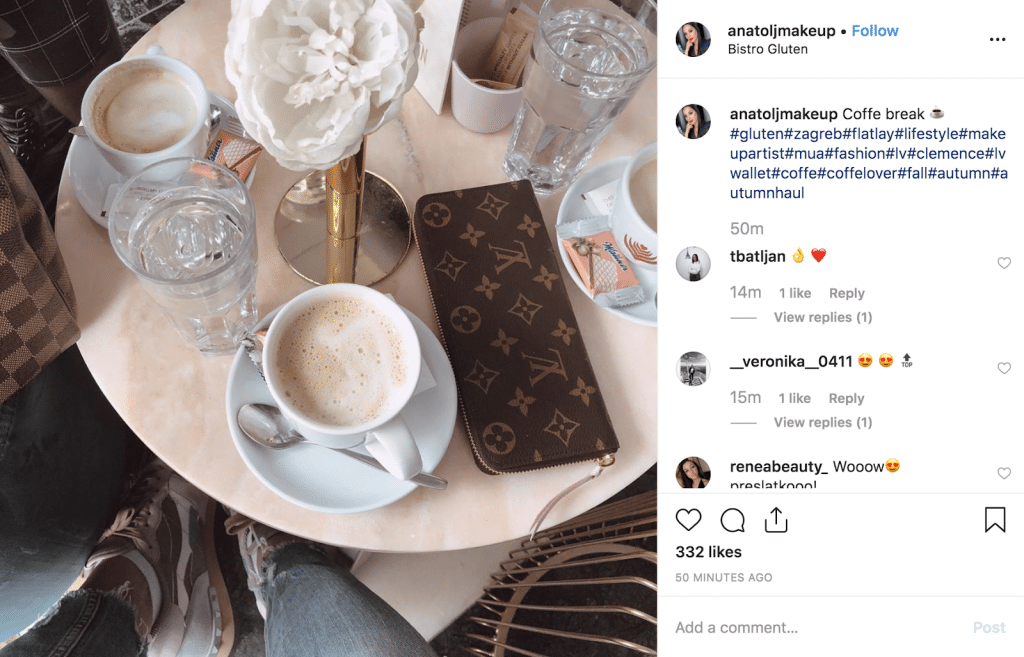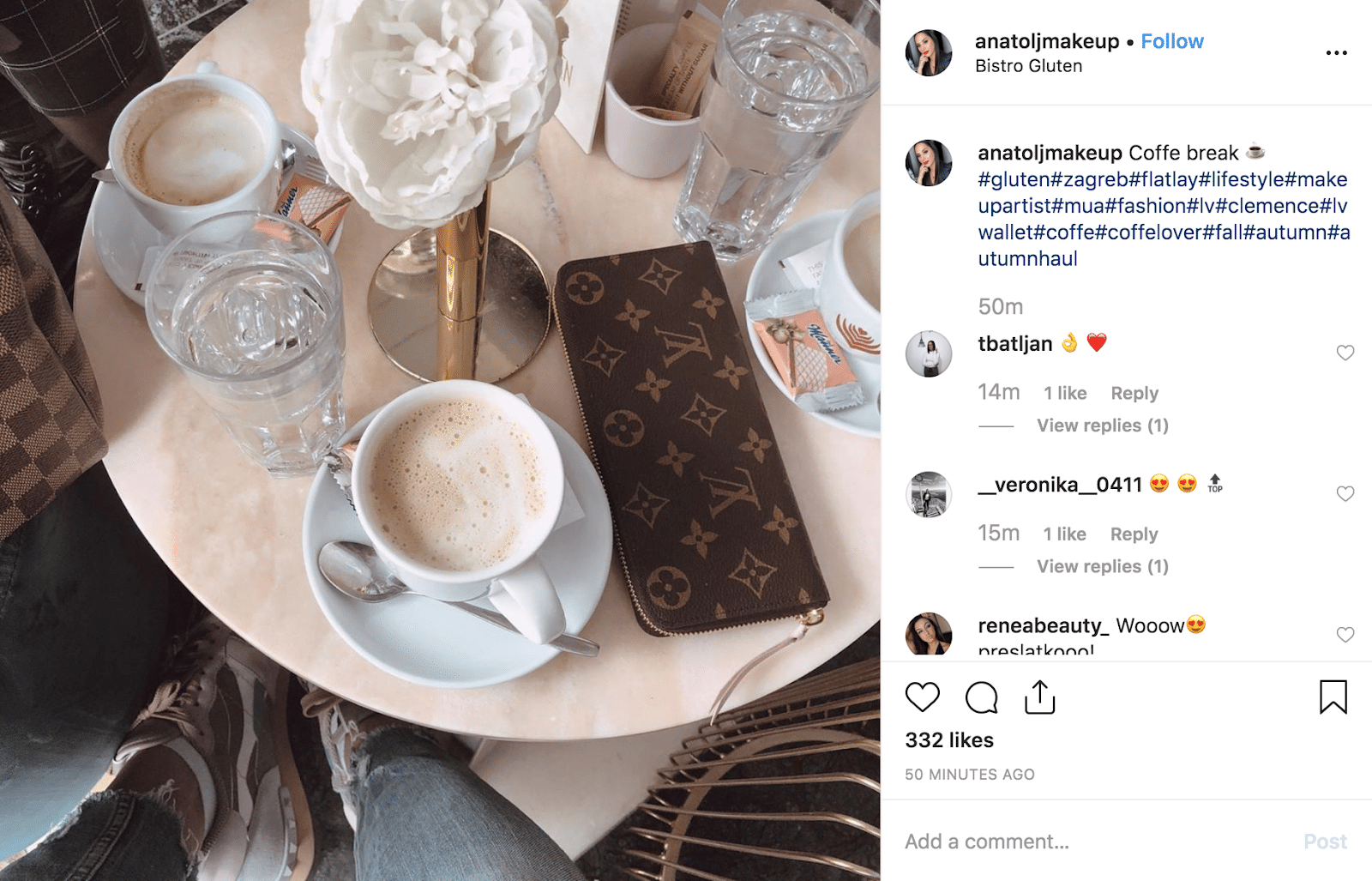 Of course, the kind of hashtag you choose to use is important, too. Make sure that your hashtags are actually relevant to your post or story — otherwise, people who stumble upon your content are bound to scroll on and forget about you, or worse, remember your brand for being spammy.
3. Put effort into your content
Getting your posts on people's feeds or Explore Pages is just half the battle. The other half is actually getting them interested enough to click through and keep your brand in mind. The trick? Create content that catches the eye and visually speaks volumes about your brand identity.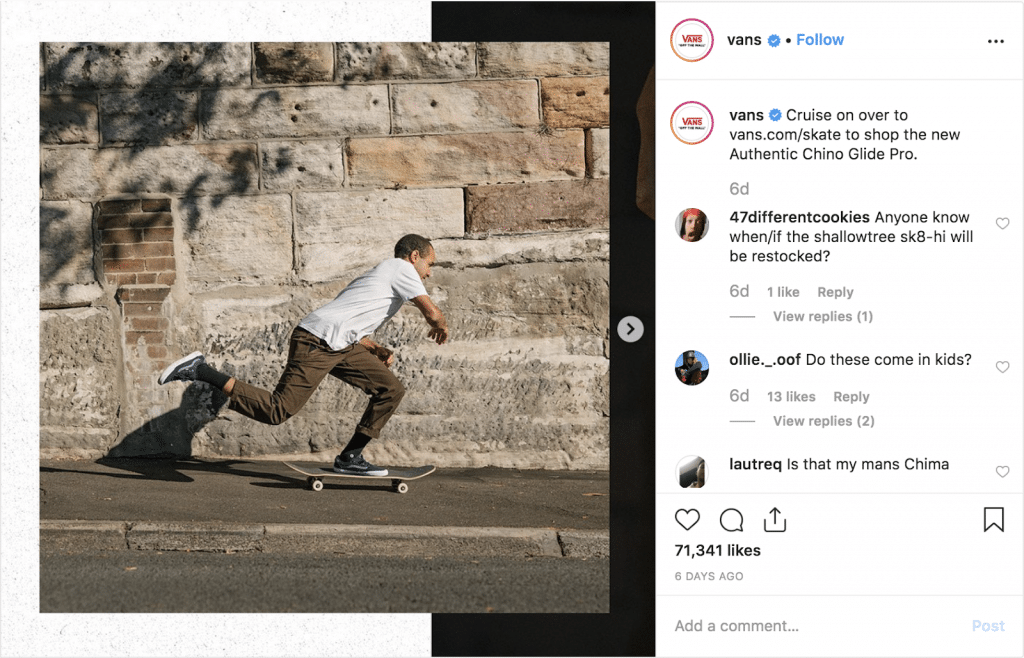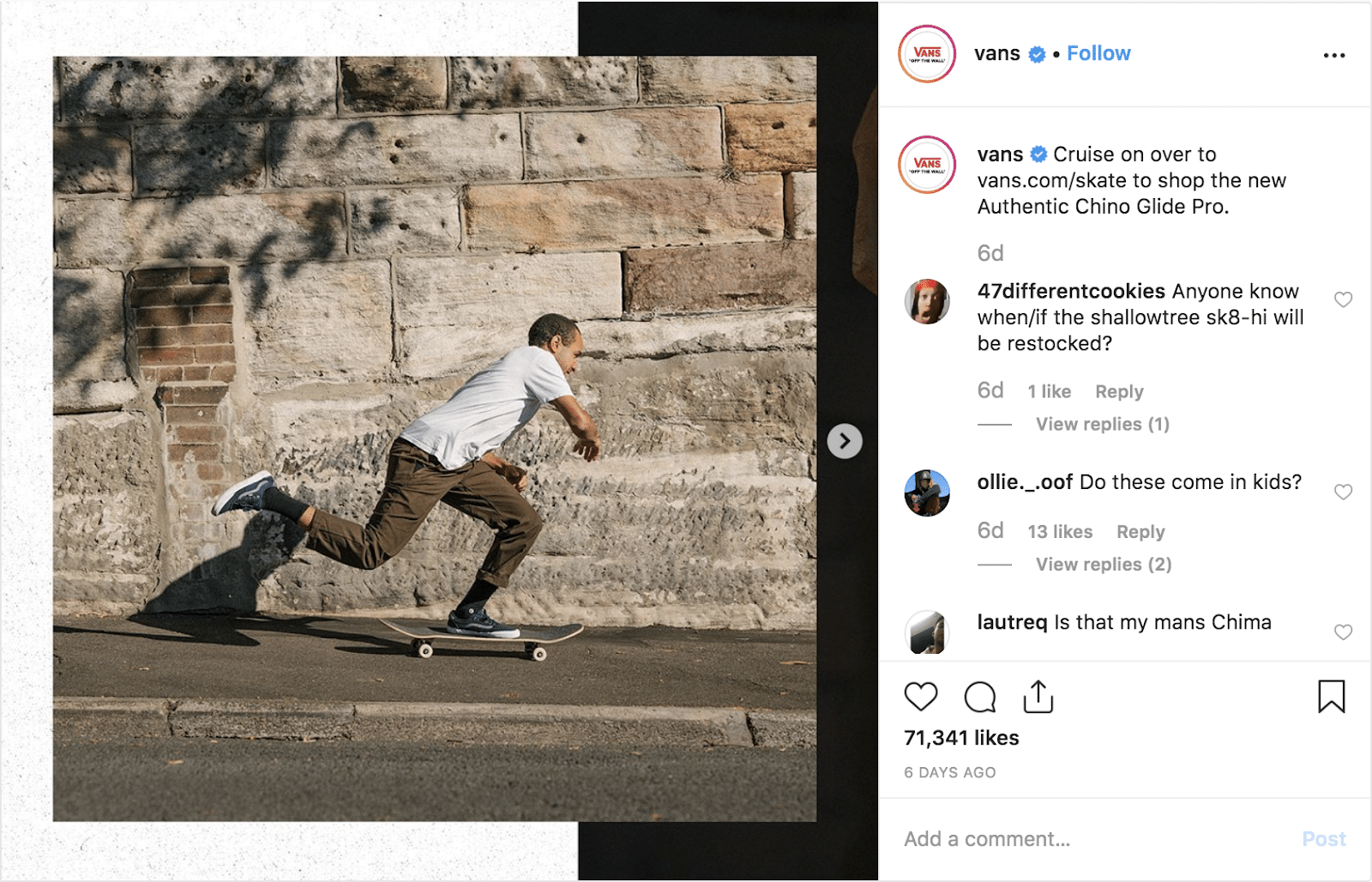 On a platform where everyone is sharing their visual best, your posts are your best bet at making a first impression and hopefully sustaining it. If you want your business to stand out, your content should be distinct from all the other posts people see and scroll through.
Start by finding interesting ways to capture and compose your images. Are you a sports brand selling equipment and apparel? Instead of simply photographing your products and outfits in limbo, consider selling the vibe and lifestyle your brand is all about. Make it your goal to reel people in with genuine content, then sell them your stuff later.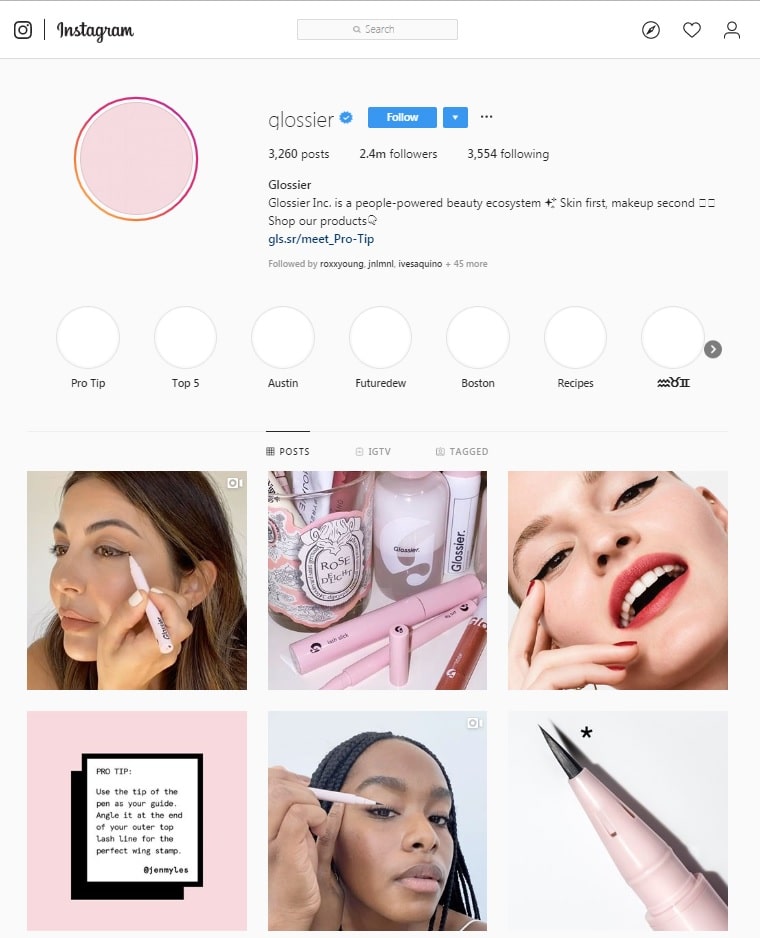 After capturing your photos, it's time to assess each one and see if there are ways to improve the visual language to fit your brand. A quick and easy trick is to edit your photos to reflect your brand colors. Simply run your images through a photo-editing app like Instasize, play around with filters and levels, then hit share once you're happy.
Remember, beautiful visuals can catch people's attention, but if they can't be attributed to your brand, your content is as good as forgotten.
4. Share user-generated content
Sharing other people's posts or stories is a great tactic for the obvious reason that it's an easy way to get noticed by the person whose content you shared, as well as the fans and followers of this said person.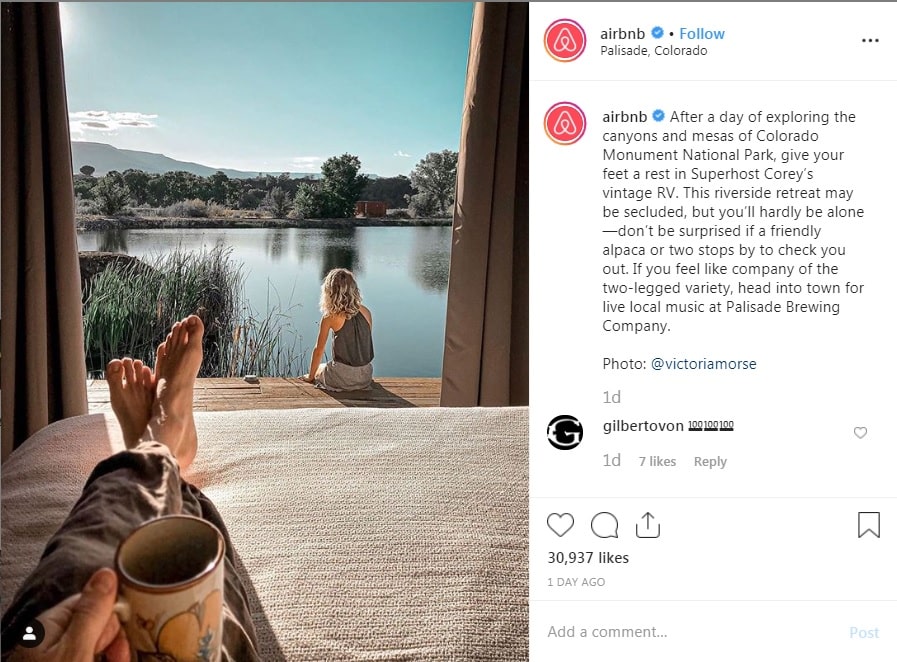 In the long term, however, making user-generated content part of your long-term content strategy allows you to build a brand that's seen as human. When you constantly and consistently feature real people as your ambassadors, you become even more relatable to your consumers, allowing you to build a fanbase that's loyal and bound to keep repurchasing.
5. Partner with the right influencers
Like choosing hashtags, choosing influencers to partner with has less to do with the breadth of reach and more to do with depth. While celebrities may have more followers to sell your products or services to, Instagram's changing algorithms have made micro-influencers the more lucrative choice.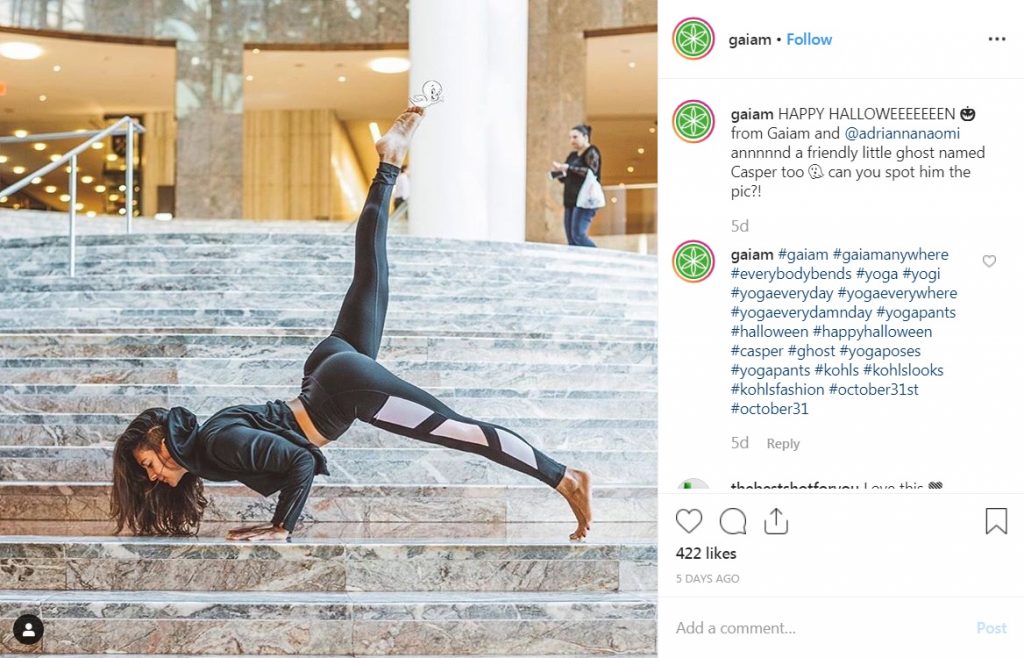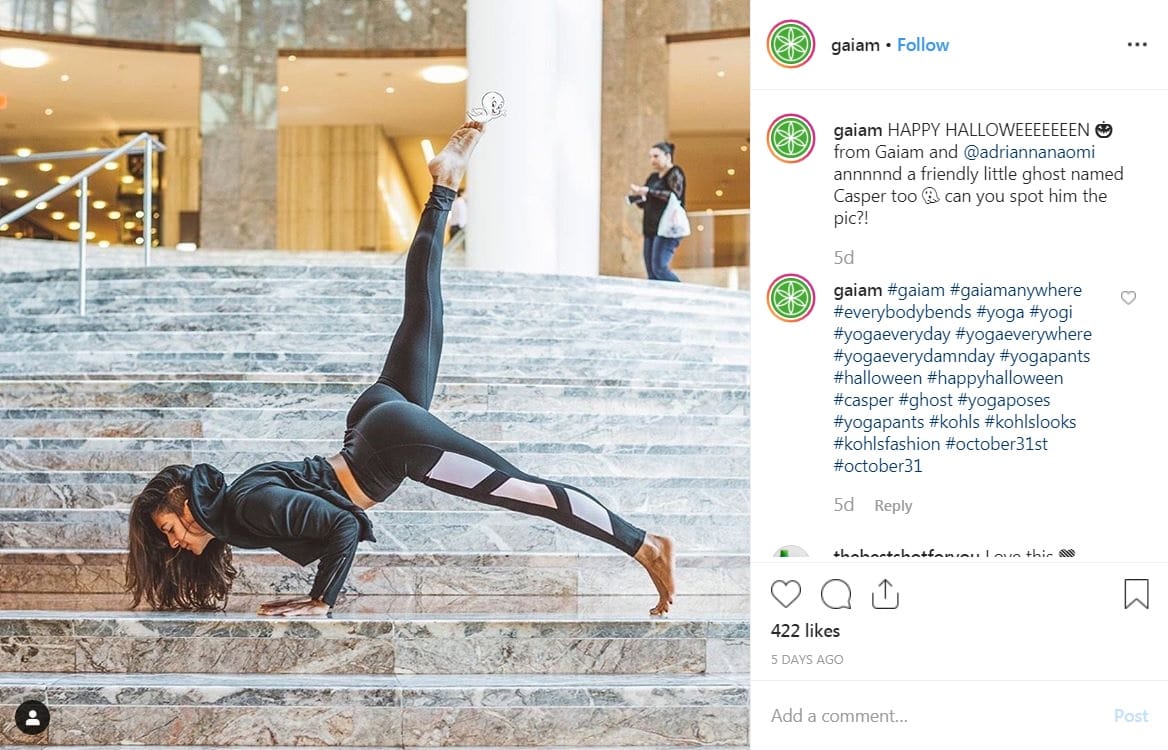 While it's true that their follower count tends to be millions away from that of most popular celebrities, their fans, on the other hand, seem to be more loyal and thus, more influenceable. Making influencer marketing, a gem for your lead generation. This is definitely one thing worth taking into consideration when it comes to investing in an influencer strategy: taking the budget you would've allocated for a major endorsement and maybe spreading it across various micro-influencers who may be more fit for your brand.
Beyond the list
With all of Instagram's current tools and features (and new ones popping up on the regular), it would be remiss of us to say that these five tactics are all you need to generate leads on the platform.
Aside from your optimizing your page and content, you can explore making good use of Instagram Stories, which as mentioned, pops up on people's Explore Pages as well. There's IGTV, too, which is perfect for engaging viewers using long-form video content.
And beyond these two are countless others waiting to be discovered by you. All you have to do is to keep interacting with the app. Take note of the change in metrics that follows every effort you make, study the numbers, and use your learnings to pivot and find better ways to generate leads from Instagram's ever-growing user base and use your social media to boost sales.
About the Contributor
Denise Langenegger is part of the team over at
Instasize
, a content creating tool kit for anyone editing photos and online content on mobile.