As marketers, we're always searching for new ways to get conversions, especially lead captures and sales.
So for our latest roundup, we asked marketers about their not-so-secret weapons in conversion rate optimization – their favorite conversion-related WordPress plugins.
Pop-ups are one popular conversion rate optimization technique, but in order to run them on your WordPress site (without the messy coding), you'll need the right plugin.
Other WordPress conversion-focused plugins can help you map the sales funnel, also known as the buyer's journey. With the data they gather, they aid you in placing pop-ups, call to actions, and lead forms, and ultimately increase the odds that your prospects will convert.  
Which conversion plugins are the top expert picks? Keep reading to find out.
Here's the criteria we asked marketers about their favorite plugin:
Do marketers recommend the free or premium version of the plugin? (If multiple people recommend the plugin, and there are both free and premium versions available, we let you know which the majority recommended.)
Why do they use the plugin?
What notable features does the plugin have?
What sets the plugin apart from its competitors?
Without further ado, here's the list.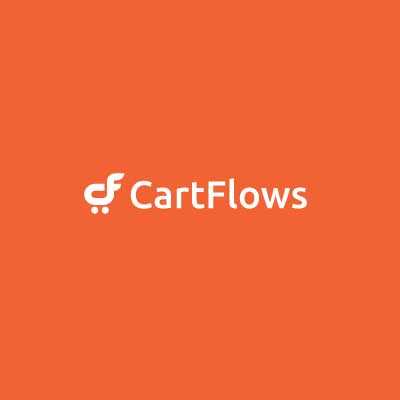 Contributed by Quincy Smith, TEFL Hero
Free or premium? Premium
Why do you use this plugin? "It allows us to customize the Woocommerce checkout funnel and map specific funnels to certain products."
What notable features does it have? "It integrates with our page builder (Elementor) to make it easy to customize the WooCommerce cart and checkout pages. These pages are traditionally hard to change without the help of a developer, but by adding the link between Elementor and WooCoommerce, CartFlows lets us really perfect and test the design based on user interactions."
What sets it apart from similar plugins? "The ability to A/B test every step of your funnel (product page, cart page, and checkout page) is something I haven't seen in other plugins. And nothing else even comes close when you talk about the integrations we need (Elementor and LearnDash for our LMS). The testing and Elementor integration makes it easy to tweak pages and measure the impact on conversions."  
Contributed by:
Free or premium? Premium
Why do you use this plugin? "The ConvertBox plugin helps me capture leads for my email list."–Rolf Hansen, Luxury Cars A2Z
What notable features does it have? "I'm a big fan of the built-in segmentation options. It lets me fine-tune my marketing to specific segments of my audience."–Rolf Hansen, Luxury Cars A2Z
"I love how I can personalize the pop-ups for returning visitors where I've managed to already gather some data. I feel like it makes my connection with my audience stronger." –Thomas Kanze, Nomadific
What sets it apart from similar plugins? "After having used OptinMonster for a year, it seems like the segmentation feature of ConvertBox is better than similar plugins. This helps me drive even more personalized offers than ever before."–Rolf Hansen, Luxury Cars A2Z
"The only other similar plugin I've used is OptinMonster, but I don't recall it having the same advanced behavior personalization options. I can create different boxes based on various user behaviors and do some advanced segmentation with the opt-in forms that I don't recall being able to do with OptinMonster." –Thomas Kanze, Nomadific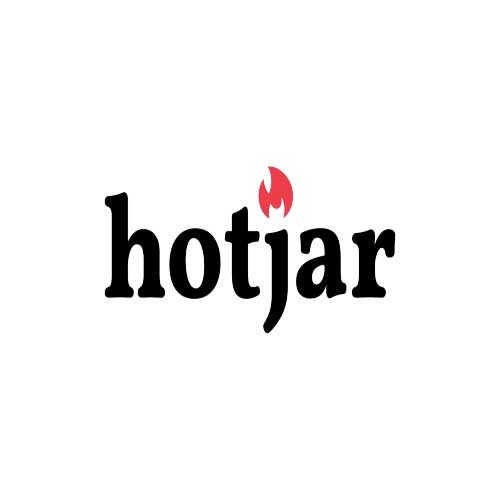 Contributed by:
Free or premium? Free
Why do you use this plugin? "Hotjar helps us better understand our user behavior so we're able to make the right changes, improve our UX, and grow our conversions." – Evian Gutman, Ringcommend
"Hotjar helps us understand our customer concerns and the journey they take through our website as they learn more about us. The way we design a page, the information we include, where to place buttons and forms, the questions customers want answered and the order in which they want them answered are all informed by Hotjar." –KC Tveit, Pulley Support
What notable features does it have? "Our favorite feature of Hotjar is its Heatmaps. It allows us to visualize our user behavior. In doing so, we're able to understand what our users want, what they care about, and what they actually do on our site. Hotjar does this by visually representing their clicks, taps and scrolling behavior – which are the strongest indicators of visitor motivation and desire."– Evian Gutman, Ringcommend
"The ability to see individual customer behaviors on our website is my favorite feature of Hotjar. As a marketer, and a member of a company that really cares about giving our customers a smooth experience from the first moment they encounter us, being able to see how they think and where there may be bumps in the road is essential." –KC Tveit, Pulley Support
What sets it apart from similar plugins? "Hotjar has a standard 365-day data retention policy on all plans, including the Free Forever plan. Most of their competitors' data retention starts at one month and extends as you upgrade your plan."–Evian Gutman, Ringcommend
"The fact that you get so much value from the free version really sets Hotjar apart." –KC Tveit, Pulley Support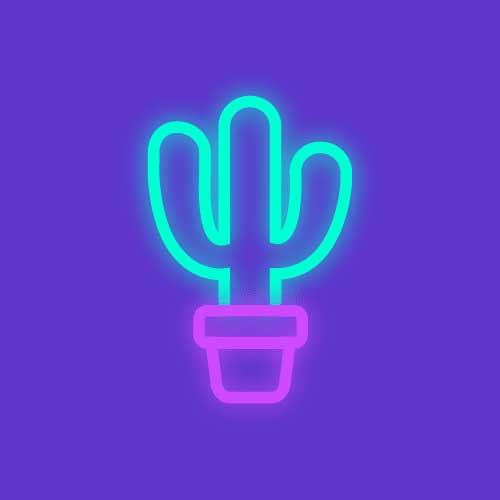 Contributed by Richmond Howard, Meal Prepify
Free or premium? Premium
Why do you use this plugin? "Lasso is my favorite conversion rate optimization plugin. It helps me drive more clicks to Amazon and ultimately, make more money on my existing traffic. I use it to build custom product callout boxes, track products that are no longer available, and create comparison tables. The month after I started using Lasso across my site, my revenue per session went up 30%."
What notable features does it have? "When people click an affiliate link to a product that is missing or unavailable, it's an instant drop in affiliate earnings for me. So, my favorite feature of Lasso is the ability to track the products I recommend that are no longer available for purchase. This keeps my earnings up and my articles up to date." 
What sets it apart from similar plugins? "There are several other similar plugins to Lasso, but the most unique aspect is the ability to easily link out to different affiliate programs or networks. Most of the competitors are only available to use with Amazon affiliate marketing."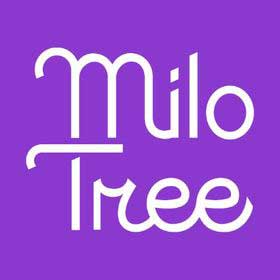 Contributed by Laura Rike, Envizion Advertising
Free or premium? Premium
Why do you use this plugin? "MiloTree helps me get more email subscribers and social media followers on Instagram, Pinterest, YouTube, and Facebook."  
What notable features does it have? "I love the smart pop-ups feature. My audience automatically sees a different pop-up every time they visit my site, so it's never the annoying pop-up that never goes away and upsets my visitors."
What sets it apart from similar plugins? "The ability to limit the pages where the pop-up displays sets this plugin apart from the others. I don't have to go in and add code to each individual page I want it to show up on. I just put the URLs in the plugin settings and press go!"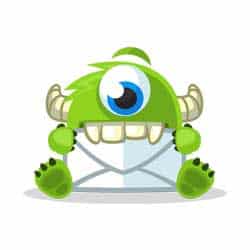 Contributed by Elliott Brown, OnPay
Free or premium? Premium
Why do you use this plugin? "OptinMonster makes it super easy to improve conversion optimization all around our site. It has a number of interruptive features (pop-ups, banners, etc.) and the ability to narrowly segment who sees a given message. Its A/B testing and analytics are also super helpful for understanding results and identifying the best approach on a given page."
What notable features does it have? "My favorite thing about OptinMonster is the ability to customize it. With a little more technical savvy, you can get into the CSS and really make it feel like your own. When you combine a distinct approach with narrow segmentation, you can deliver really effective messages at the right time."
What sets it apart from similar plugins? "It works. OptinMonster isn't reinventing the wheel – it's just a better, more reliable wheel when it comes to conversion optimization and lead capture."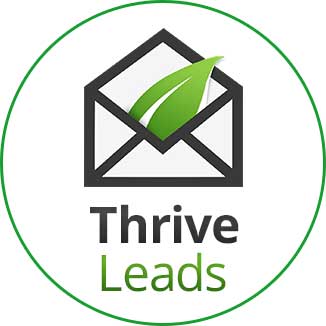 Contributed by Mike Nemeroff, RushOrderTees
Free or premium? Premium
Why do you use this plugin? "For building an email list, I recommend the plugin ThriveLeads. This software has tons of features that make all aspects of lead generation much easier for business owners and startups looking to hire developers. There are easy-to-create opt-in pages, countless styles and formats to choose from to fit your brand, and plenty of analytical information to ensure you're staying on track to meet your growth goals."
What notable features does it have? "My favorite feature is the A/B testing capabilities of ThriveLeads. Once you create your opt-in and lead generation pages, you can use the same plugin to test different sales copy to see which ones perform the best. The plugin also makes it easy to choose which pages to display to certain segments of your audience and web traffic."
What sets it apart from similar plugins? "ThriveLeads is unique because it offers a much wider variety of customization when it comes to creating opt-in pages. Not only do you get to control the theme and style of the pages, you can also control whether they pop up, slide in from the side, or any other kind of animated movement you want. The user control is really top-notch, and even with the wide range of options, you don't need to be a web developer or programmer to create a high converting opt-in page."

Contributed by Sinead Geraghty, TopNotchWP
Free or premium? Premium
Why do you use this plugin? "One of the few SEO WordPress plugins that optimizes social media, TrustPulse utilizes the power of social proof to encourage people to convert."
What notable features does it have? "Notable features include:
Tracks data such as purchases, downloads, and registrations on your site
Smart targeting shows the right people the right message at the right time
Creates attractive and highly converting notifications that people will click
Detailed analytics helps make better data-driven decisions."
What sets it apart from similar plugins? "It optimizes social media traffic, which enables you to create smart targeting and increase your conversion rate."