Before you can work on improving your WordPress site's traffic and performance, you'll need the right tools to build it first. If you want to enhance your site's design but don't want the hassle of complicated coding, plenty of plugins are available to make it easier.
Whether you're just planning to launch a WordPress site, or searching for ways to enhance your existing site's design, you've come to the right place.  
We've asked WordPress experts to recommend their favorite plugins for page building and design to make your website development a snap.
The list ranges from mainstays (like Elementor) to worthy contenders (like WPBakery and Toolset), and also includes picks for more specialized site-building tasks.
The experts shared the following information about the plugins they chose:
Do marketers recommend the free or premium version of the plugin? (If multiple people recommend the plugin, and there are both free and premium versions available, we let you know which the majority recommended.)
Why do they use the plugin?
What notable features does the plugin have?
What sets the plugin apart from its competitors?
Keep reading for the full list of handpicked page building plugins.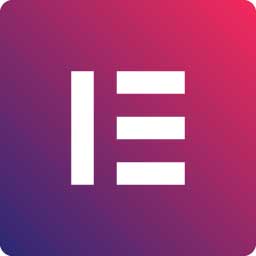 Contributed by:
Free or premium? Both free and premium options available, but most recommended the premium version
Why do you use this plugin? "Elementor Page Builder is a plugin that helps build modern-looking WordPress pages using a drag and drop GUI (graphic user interface). We can design responsive page layouts, tables, columns, and rows with ease, and drop in whichever widget we need with fewer clicks." –Hector Ruiz, BBQ Grill Academy
"Elementor is a fantastic plugin for creating dynamic, responsive web pages with virtually no coding skills required. The plugin offers a fairly robust free version and is compatible with most WordPress themes. A selection of custom add-ons are available with the premium version." –Alexa Hall, Alexa C. Hall Public Relations & Digital Marketing
"Elementor helps give a new dimension to websites. The best thing is that it comes with a fluid interface and an array of attractive features that make managing websites fairly easy. So, if we have to update the headers and footers of any specific page or make any other necessary changes, it facilitates that with ease. Elementor delivers high-end designs with little efforts and helps our marketing efforts shine brighter." –Dave Nilsson, ConvertedClick
What notable features does it have? "I love the drag-and-drop feature of Elementor because it's very easy to use. When I'm designing a page, if I don't like the design, then I can just easily move things around." –Jonathan R. Smith, Camper Guide
"There is a vast selection of page-building elements/widgets to choose from that look extremely professional and are guaranteed to upgrade the look of any website, without the need for a pricey new website or on-staff website developer." –Alexa Hall, Alexa C. Hall Public Relations & Digital Marketing
"The quality of support provided by the Elementor team. Not only has their team helped us out with some very advanced customization questions quickly and concisely on a multitude of occasions, but they've also consistently gone above and beyond.
"Nearly every time we have encountered a site problem and thought it was Elementor-related, once the support team was involved, it turned out to be an issue on the hosting or theme end. But despite that, the team would still help us resolve the problem every time. That is a level of service I would never expect from a large-scale enterprise."–Kaelum Ross, What In Tech
"The live editing and designing feature is my absolute favorite. This means we don't have to work on the backend to make any changes to the website. Everything happens in real-time and there's no preview mode. This feature allows us to edit the website live and simultaneously see how it looks online. I think that's really innovative and makes everything smoother." –Dave Nilsson, ConvertedClick
What sets it apart from similar plugins? "When compared to other front-end page builders, Elementor is far superior for responsive designing. Tablet and mobile design is completely customizable. In addition, the plugin is open-source and updated more frequently than other page builders." –Alexa Hall, Alexa C. Hall Public Relations & Digital Marketing
"The drag-and-drop GUI. While other page builders offer great features, and some even more features than Elementor, few are as easy to use. With other page builders, we have to go into menus and search for widgets and tools. But Elementor displays all options and widgets in a single window, from which you can choose at any time while working on a page." –Hector Ruiz, BBQ Grill Academy
"I like the pop-up builder feature in the free version, which I don't think similar free plugins offer. This eliminates  the need for a separate pop-up plugin." –Jonathan R. Smith,Camper Guide
"The Theme Builder on the pro version of Elementor is unique because it helps you customize every aspect of WordPress themes. This includes the header, footer, and archive page design for any theme you choose. That's gold for us and it facilitates convenience while giving active control over the whole process. There aren't many plugins that offer this innovation." –Dave Nilsson, ConvertedClick
"Using blocks to personalize my header, footer, templates, or post section is something I can't do with any other plugin. The carousel, the sticky table of contents, laying blocks in columns, and everything else is easily customizable in terms of size, color, and font. This plugin is really many plugins contained in one.
"The price also stands out. When I had to choose a page builder, I was between Elementor and Beaver Builder, as they offer very close features. However, the paid version of Elementor is two times cheaper than Beaver Builder." –Ludovic Chung-Sao, Zensoundproof
"What sets Elementor apart most is how lightweight its pages are compared to leading competitors. We've put this to the test on multiple occasions. We've created close-to-identical versions of the same article in other popular page builders and compared the Page Speed Insight and GTMetrix results of each.
"Not only was the Elementor version the easiest to create, giving us intuitive ways to optimize the post format, it also came out as the fastest across nearly all of our tests.
"Even better, it especially succeeded at metrics that defined our users' initial experience of a page (like First Input Delay). This is especially important for SEO, as first impressions matter not just for conversions, but for minimizing bounce rates and increasing Google rankings."–Kaelum Ross, What In Tech

Contributed by Tanner Scott, Ranksey Digital Marketing
Free or premium? Premium
Why do you use this plugin? "Happy Addons is one of the best plugins our agency has invested in because it's replaced the need for quite a few others. It allows you to build a nested section within an inner section, duplicate pages, and easily position widgets on top of each other – features you are unable to accomplish with just Elementor. Additionally, it provides a vast library of well designed widgets, such as dual buttons, animated headlines, and hover boxes."
What notable features does it have? The feature I find myself counting on time and time again is CSS transform. This feature allows you to override settings and move elements anywhere you'd like on a page. It eliminates the need to mess around with negative margin, making it easier and cleaner to position items in unique places.
What sets it apart from similar plugins? "One feature I've yet to find in any other plugin is column sorting order. This lets you delegate the order which columns stack on mobile and tablet, allowing you to create a more responsive design."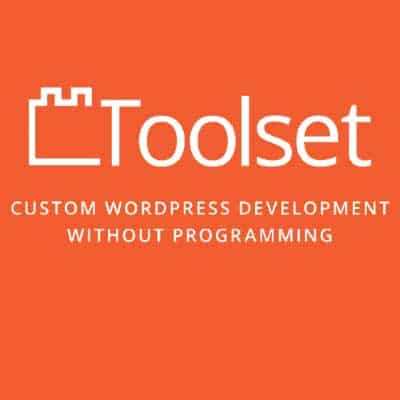 Contributed by Anthony Brindley, Showcase Web Development
Free or premium? Premium
Why do you use this plugin? "Toolset helps developers easily create functionality from scratch that would otherwise be complicated and time consuming – with minimal coding knowledge. For instance, it allows easy addition of fields to post types, new post types, new views, and database queries, and it does it all through a fairly easy-to-understand UI. Yes, the UI takes a little bit of getting used to, but there is great documentation (including videos and a very responsive support team)."
What notable features does it have? "You can create a custom post type, including selecting and creating fields only applicable to that type, and then generate a view so you can use the data you store in that post type. Many times, I have easily created a 'Meet the team' plugin that allows a non-technical user to enter a team member, upload a photo and bio about that person, and then populate an attractive/useful output on their website."
What sets it apart from similar plugins? "It allows you to do conditional database queries without having to know 'technically' what's being done. So the plugin will say something like, 'get team members who are part of X department,' which would query the database and filter the responses down to only relevant ones. It's extremely powerful and with a little bit of work, really helps users get the results they want out of WordPress."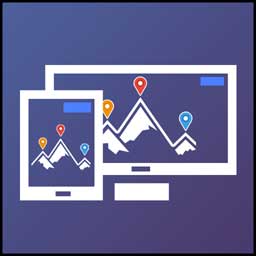 Contributed by Laura Holton, Automation Consultants
Free or premium? Free
Why do you use this plugin? "This was brought in for a unique reason: To build an interactive product ecosystem diagram on our website. Many years ago, we had a hard-coded one built specifically for us. But since then. we've not been able to easily edit the diagram. We made the decision to recreate this interactive diagram ourselves, but it turned out to be increasingly difficult until we found Vision. There weren't many options for this type of plugin at that time on WordPress, but it provided so much considering it was free (there is a cost if you want to create multiple designs)."
What notable features does it have? "It enables you to easily annotate images with text, shapes, and icons, drawing attention to areas and features on the image. You have control over the type of pop-up it creates in association to the mouse action, so you can really customize it in a way that suits how your audience will use it.  
"The plugin's animation tooltips offer over 100 effects for you to customize the user interactions with the diagram and increase ease of use and engagement. Plus, the look and feel is really sleek and professional, but is very straightforward."
What sets it apart from similar plugins? "The plugin's JSON configuration is served from the filesystem instead of the database, meaning it offers greater performance and is built for use on mobile and desktop. The performance of the plugin is a key feature other similar plugins had trouble delivering."

Contributed by Ogi Djuraskovic, FirstSiteGuide.com
Free or premium? Free
Why do you use this plugin? "Lazy Blocks has a very user-friendly interface that allows people who know nothing about coding to configure Gutenberg blocks, name them, set icons and categories, and more. It makes building custom WordPress blocks easy.
"If you're a WordPress developer, this plugin allows you to fully personalize your controls by adding your own. Create your own WordPress templates using an intuitive API to customize your existing WordPress theme templates. You can provide each website visitor with a more enjoyable user experience."
What notable features does it have? "It comes with 20+ controls that allow you to save different types of attribute values. Aside from top features, such as custom templates and the ability to export custom blocks within your themes, my favorite feature is it allows you to add your own controls.
"The biggest strength of this plugin is the ultimate level of customization. Not only can you create blocks however you want, you can also customize each block even further by adding as many controls as are needed."
What sets it apart from similar plugins? "The ability to add your own custom-made Gutenberg blocks without the need to be a coding expert. That makes it available to people who can't write a single line of JavaScript, which is also a huge competitive advantage.
"Instead of building new blocks by yourself, the plugin allows you to add your own custom blocks by customizing fields you want your block to collect information for. With just a basic knowledge of CSS/HTML basics, you can control how your blocks look on the frontend."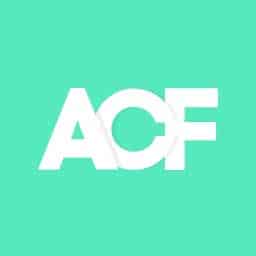 Contributed by:
Free or premium? Both free and premium options available
Why do you use this plugin? "The Advanced Custom Fields plugin allows us to create editable fields within page templates. For example, we could create a 'location landing page template' with fields like city name, service types, pricing, as well as introduction text and variable forms. It also let us create a global options page where we can update numbers like 'total review count' that show across our entire site. These fields and templates make it easy for our team members who are not coders to create pages on our site with a high degree of consistency, and with no risk of breaking anything." –Michael Alexis, TeamBuilding
"ACF gives you the ability to truly make every component of a website editable. It also gives you the ability to build custom blocks for the main Gutenberg editor, extending the core editor even further. We develop custom themes primarily using the Genesis framework, so ACF gives us the ability to custom code things like editable sliders, galleries, team profiles, etc. without the need to install various bloated plugins." –Jason Lawes, Red
What notable features does it have? "The Options page feature allows you to create an additional page for any website. It's a great way to set up global custom fields which you may need throughout a website, for example social links or contact details."–Jason Lawes, Red
"You can easily assign fields to multiple page and post types. For example, we might create fields for showing service types on a landing page template, which we can then also show on our home page or about page." –Michael Alexis, TeamBuilding
What sets it apart from similar plugins? "The ability to build in repeater fields for any given post type or taxonomy. When a type of data may need multiple entries (with no specific limit), ACF makes the process a breeze and incorporating it into your website's templates is simple and intuitive." –Jason Lawes, Red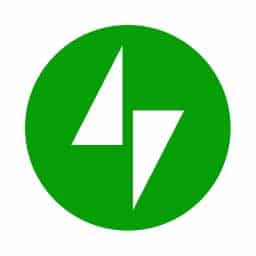 Contributed by Martin Orefice, Rent To Own Labs
Free or premium? Free
Why do you use this plugin? "Jetpack is an all-in-one plug-in. It can do everything that at least ten different plug-ins can do. Here are some things you can do with Jetpack:
Acts as a CDN for WordPress
Caches high-resolution images to reduce loading times
Enables opt-in email subscriptions for your visitors
Monitors your site for uptime and downtime
Builds a WordPress contact form
Embeds media-rich content from social media."
What notable features does it have? "Convenience is its best feature. Serving as an all-in-one plug-in for multiple tasks is an attractive selling point for many WordPress users."
What sets it apart from similar plugins? "Since Jetpack is from the same company as WordPress, the integration is flawless and offers virtually no bugs. Jetpack integrates all essential functions necessary to creating a thriving site. The seamless addition of Jetpack in your WordPress site builder is easy because of the intuitive user interface primarily geared for the WordPress environment."
Contributed by Milica Spacic, WPKlik
Free or premium? Premium
Why did you use this plugin? "Qi Addons greatly expands upon Elementor's already impressive capabilities. It comes with so many flexible widgets that are beyond what you would expect form a free alternative. Each elements is conceived with the user in mind by a helpful team of WordPress professionals."
What notable features does it have? "The plugin comes with a large number of widgets designed to function with Elementor seamlessly. It has some beautiful business-related widgets, like pricing tables and product lists, not to mention gallery and image functionalities designed to make beautiful showcases. You also get a set of creative widgets that help catch the visitor's eye and relay important information. If you're looking to make your website really stand out, Qi Addons is bound to have a widget or two you could use."
What sets it apart from similar plugins? "Each of the functionalities has a clear purpose, and yet all are easy to use and customize, allowing you to fit them into any theme or style. And in case you get stuck trying to achieve a certain effect, there is a slew of comprehensive video tutorials to help you out."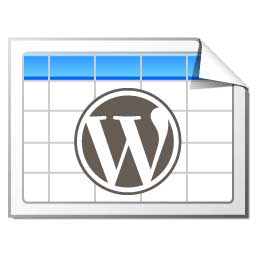 Contributed by Haris Bacic, PriceListo
Free or premium? Free
Why do you use this plugin? "When you have tabular data on your website or blog, the Gutenberg and TinyMCE editors do not have easy management of tables. That's where TablePress comes in. It allows you to create easy-to-manage tables that can be inserted into a page or post. In addition, it has many extensions that allow you to further improve on tables such as table sorting and table responsiveness."
What notable features does it have? "I love how easy it is to create and manage tables that are often clunky or difficult."
What sets it apart from similar plugins? "The developer of this plugin is super responsive and helpful. If you have any questions or suggestions for improvement, he listens on the official support page on WordPress.org."

Contributed by Tanner Rankin, Source Approach
Free or premium? Premium
Why do you use this plugin? "Themify makes adjusting page flow and layouts effortless with a simple drag-and-drop interface. What's more, website speed enhancements are built-in features of the page builder, so it performs well in Google Page Speed Insights."
What notable features does it have? "The Themify page builder quickly and easily enables me to execute on critical conversion rate optimization action items every month."  
What sets it apart from similar plugins? "Standing shoulder to shoulder with Page Builder titans, what sets Themify apart is the elite customer and technical support. You can reach out to them any time and they will help you customize anything you wish."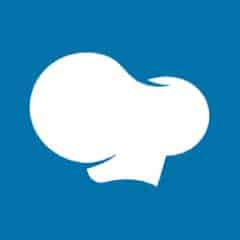 Contributed by Kristina Witmer, Witmer Group
Free or premium? Premium
Why do you use this plugin? "It's a great visual editor that has evolved over the years to become a real powerhouse. It helps the entire team stay consistent with content layouts and structure. When you have multiple people editing and adding blog and page content, this is a must!"
What notable features does it have? "My favorite feature is the template creation and usage, so your brand and style standards can stay aligned."
What sets it apart from similar plugins? "I've used a lot of page builders and this one doesn't overcomplicate things. I think other page builders fail when they try to accomplish too many tasks."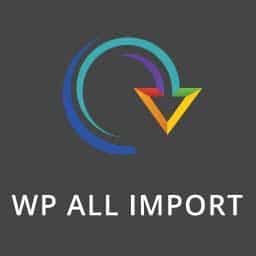 Contributed by David Payette, UpPhone
Free or premium? Free
Why do you use this plugin? "WP All Import allows you to take data from Google Sheets and import it directly into custom post types. It gives us the ability to organize our data outside of WordPress, and then import it without the hassle of going page by page through the WordPress backend and updating everything manually."  
What notable features does it have? "My favorite feature of WP All Import is its ability to drag and drop fields from a spreadsheet into the WordPress title, description, or any other field when importing content."
What sets it apart from similar plugins? "WP All Import's ability to easily add custom functions that transform data while importing makes it possible for us to make changes that would otherwise be very complicated and require a professional developer."
Wrapping up
We hope this list helped you select the right page building and design plugins for your needs. While Elementor appears to have won the day based on the number of expert recommendations, there are plenty of other plugins to choose from in this category (including for more specialized tasks).
Looking for other types of plugins for your WordPress site? Don't miss these other lists handpicked by experts: