Referral cards are incredibly popular. They are a great and simple way to give a business reference to a friend. In fact, you have probably given or received a business or referral card at some point yourself. 
Most business cards are used to help a customer remember the store, a phone number, address or even an appointment. But, business cards typically do double duty and act as a referral card too. Some of you may know exactly what I'm talking about. You start venting to a friend about something you need or want to try. Then bam they give you a business card. Not only do they give you a business card, but they explain why you should try that store or business. Talk about awesome and free advertising.
This is why some businesses have begun to give multiple cards to their customers and clients. A happy customer will gladly use word of mouth to spread the word about you. This includes giving out your business cards! Think of it like this… referral cards are basically invitations for friends. 
Use Referral Cards as Business Cards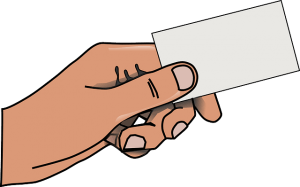 If you have a referral program or if you're the referring business, success starts by integrating the program throughout your entire business. Just like a product you may sell, a referral program needs to be promoted. One of the easiest ways to promote a referral program is to mention it throughout all your business copy. Meaning, it should be on your website, emails, social media profiles, answering machine, and even on your business card. The more a referral program is seen, the more likely it will succeed.
Using your business card to promote your referral program can be a quick way to gain new leads. Not only are you advertising the program to your customers, but you are providing customers with something that they can give to their friends. Trust us, someone is much more likely to remember something in a pinch if they have a hard copy to back it up. For example, pretend you're a car salesman who just gave a customer a business card. That customer is much more likely to remember your name. This means your name will be mentioned when they tell their friends what salesman to see when they go car shopping. See that's word of mouth. Not only will they mention your name to their friend, but they will probably give them your card too.
Sending referral cards is another great way to get engagement. When you need to physically send mail to customers, offer a referral card or two and mention what the benefit of the program is. Be sure to include any gift details whether the gift is a coupon or gift cards.
Referral Card Ideas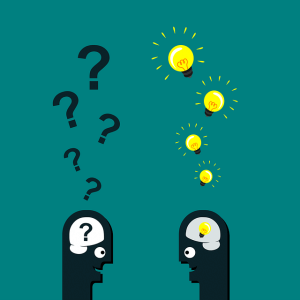 What can make this a more surefire referral? Use your business card as a referral card too! Or you can make it even easier by providing clients with prepaid mailer referral cards like Dan Kennedy mentions in his article about raising referral rates. Even if you are using referral software, you can still use old school forms of promotion. In fact – you can add the new lead to the software quite easily in person or if your card contains a link the customer can easily go to the link, sign up to start sharing. Either way, just knowing that your business has a referral program can increase the chances of that business card being shared.
You don't have to do anything too fancy when it comes to referral cards or invitations. You can add a section to your already existing business card, or you can create a designated referral card to give out. Either way, your referral program is being promoted – which is key.  You don't have to mention incentive like gift cards. But if you are giving out incentives, it may work to your advantage to mention the gift.  So, what are some referral card ideas? Well, take a look at the list below for some ideas. By combining the two, you can promote your referral program while reminding customers of your information. 
Where To Print Your Referral Cards
If you need ideas or want to design your referral card on your own, you can check out sites like Zazzle who has a few referral card templates to choose from. There are also sites like GotPrint and Moo, who have many options so you can customize referral cards, or you can come up with your own design! Also be sure to check out Creative Market for some good card inspiration.
One of our favorites is actually Canva. You may already use Canva for all your designing needs, but to sweeten the deal, they have recently launched an easy-to-use print service. Which means you can create designs and then with a click and have them shipped to your door (within as little as 4 days).
Referral Card Quotes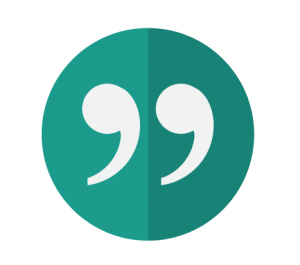 Remember you don't have to give out separate referral and business cards. You can designate a corner, the bottom, the top, or even the backside of your business card to talk about the referral program. It isn't necessary to list all the rules of the referral program on the card, especially if you mention where they can find the rules or see more info. You can provide a spot for the referrer to write their name, you can provide the URL to the referral program, or you can simply state "Ask about our referral program" or "refer a friend".
Here is a list of some good quotes to use on your referral card
Refer A Friend
Tell your friends about me
Tell a friend about us, and we'll reward you both.
Give this card to a friend – you both get a discount
Join our referral program – call or visit our website for more info.
Give a friend $10
Turn this card into cash!
Give $, Get $
Send us friends and be rewarded
Want $50? Refer a friend.
Referral Card Wording
After seeing the referral quotes listed above, you probably have a general sense of what a referral card needs to say.
Here are some sample images of business cards that double as referral cards. They are great ideas that you can take ideas from.
As you will see there are a variety of referral card options. There are some referral cards that mention the referral program right on the front, while others utilize the entire back of the card. Be sure you design a card that will make a referrer want to share.
The business-referral card combo
Just referral related cards
The referral card/form
Referral Card Template
If you've noticed. The best referral cards always have a few things in common. Here is a basic template to help you create a top-notch referral card.
Want to share another referral card with us? Let us know, we love seeing what referral card templates are out there!