With the help of a trusted voice outside your company, a partnership can effectively increase brand awareness, reach new audiences, improve lead generation, and grow your brand's customer base.
As long as you follow best practices, partner marketing initiatives work well as a B2C or B2B marketing strategy, and can be used to enhance physical or digital marketing efforts.
But what types of marketing strategies are involved in partnership marketing, and which steps are essential to a successful partner marketing strategy? Let's dive in.
What is partner marketing?
Partner marketing involves any strategic collaboration between two businesses, or between a business and an individual with a significant personal brand, where both parties work together to accomplish mutual goals. These goals may include creating brand awareness, generating leads, or increasing sales via new channels.
(Partner marketing is also called partnership marketing, or simply a partnership.)
Types of marketing partnerships
Partner marketing is an umbrella term that includes several different types of marketing partnerships. To have the greatest success with your partner marketing efforts, it's important to select the right type of partnership (or partnerships) for your business.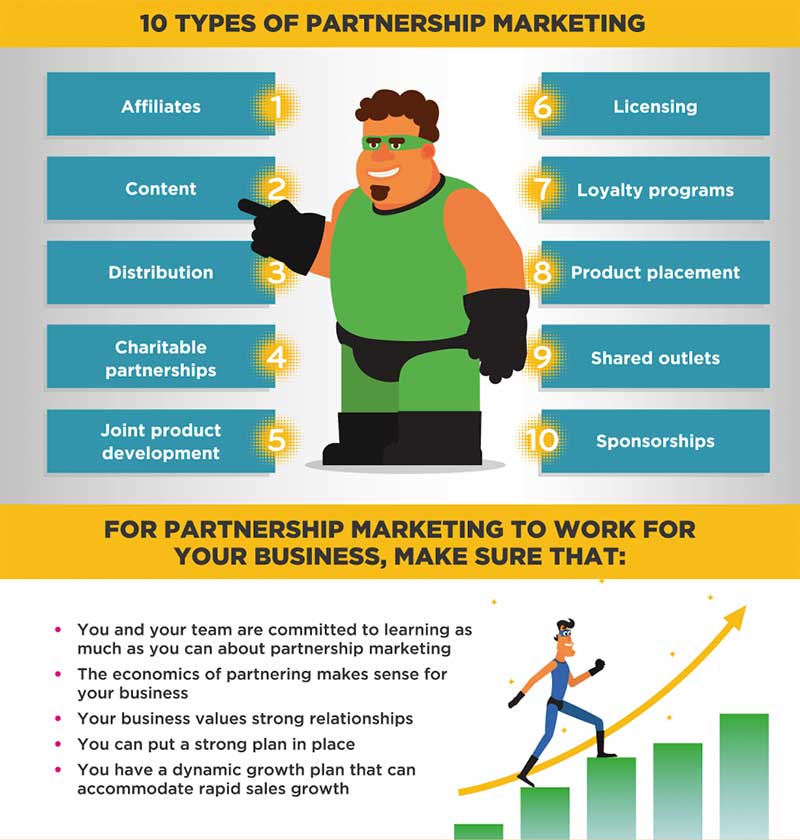 Let's review the main types of marketing partnerships, how they're structured, and what businesses they work best for.
Affiliate marketing
With affiliate marketing, you partner with relevant bloggers, social media influencers, or other content creators who your audience sees as trusted authorities. These partners, known as affiliates or affiliate marketers, promote your business on their own channels with content marketing.
They place affiliate links to your business on their website, blog, or social media page. Then, every time someone makes a purchase via their link, you pay affiliates a commission.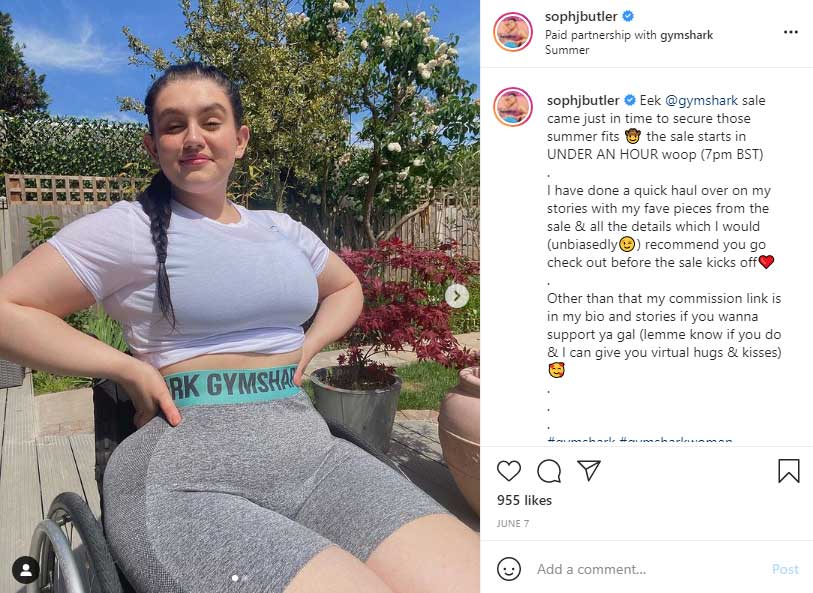 Gymshark affiliate @Sophjbutler keeps an affiliate link to Gymshark in her bio, and promotes it via her posts featuring the brand. She earns commissions on purchases made through the link.
If you plan to start an affiliate program, it must be sustainable for your business to pay affiliates a commission every time an affiliate brings in a new sale. For this reason, affiliate marketing is best for companies that have high customer retention rates or high customer lifetime values. This helps offset the cost you pay affiliates to acquire new customers.
Our own survey found that affiliate programs work well for ecommerce, beauty, apparel, tech, health and subscription businesses – especially those with higher margins.
Read more about everything you need to start an affiliate program.
Channel partner marketing
Channel partners are any third-party businesses or individuals that help market and sell your products or services to wider audiences and new geographic areas.
Channel partners include distributors, retailers, resellers, and wholesalers, who purchase multiple quantities of your products from you to sell in their own marketplaces.
They also include individual brokers or agents, who help establish partnerships with you on behalf of other businesses.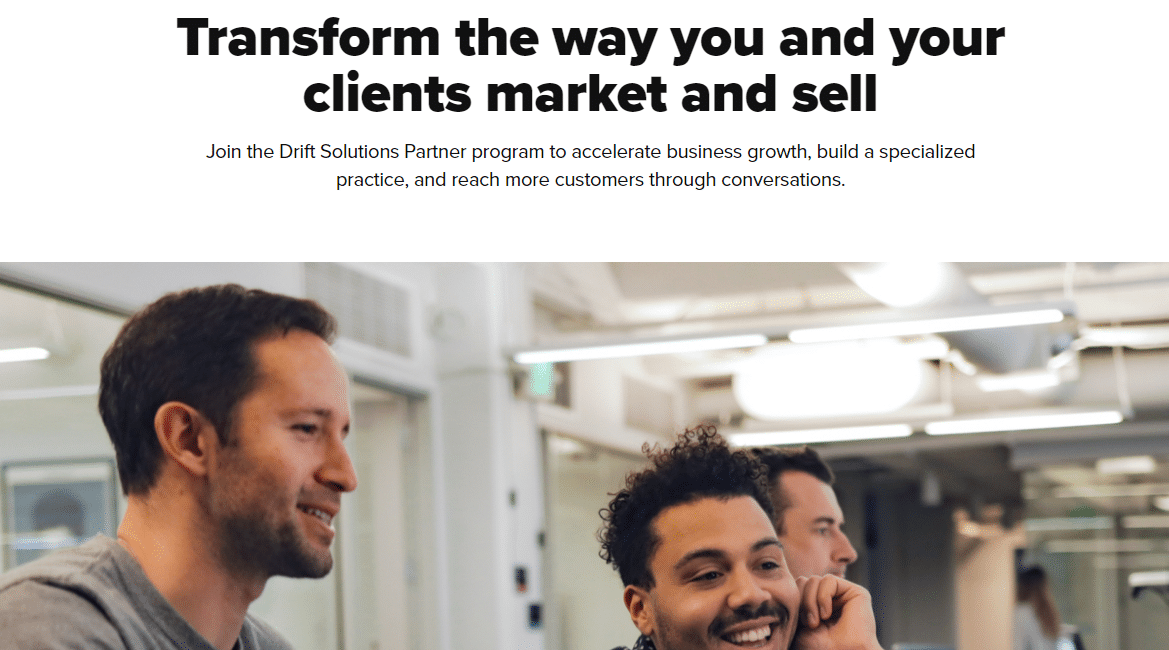 Affiliates are sometimes classified as channel partners as well, because the links on an affiliate's channel position your company to be discovered by new audiences.
Channel partner programs are best for established businesses with solidified sales cycles looking for a way to reach new markets and gain new customers. After all, you should know what works best for your own sales process before teaching others how to sell your products.
Referral partnerships
Referral partners already have firsthand experience with your brand. They recommend your products or services to people they have existing relationships with, in exchange for commissions on every sale.
(This differs from an affiliate partnership, because affiliates promote your business to anyone who visits their channels – most of whom they don't know personally.)
Although referral partnerships may bring in smaller quantities of leads than other partnerships, the recommendations they make are especially powerful.
Referred leads trust your referral partners' word because of their existing relationship with your partners. So, these leads are highly likely to purchase from your brand – and more likely to remain your customers for longer periods.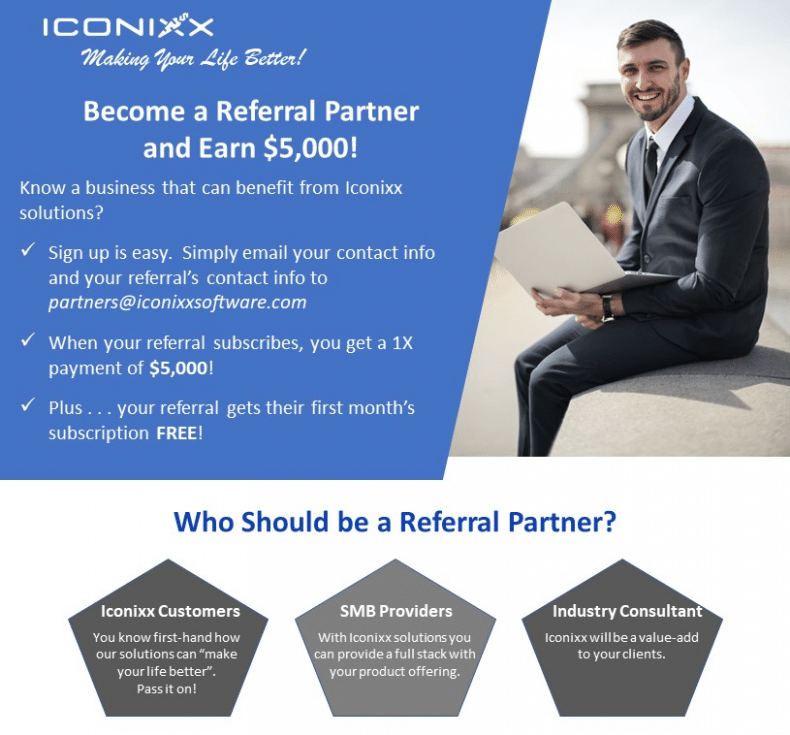 Like all other types of channel partnerships, referral partnerships involve hand-selected partners. So, referral partnerships are more formalized than a customer referral program.
Any business can benefit from a referral partnership, as long as you don't mind a slower but steadier cadence of growth compared to other partnerships. These partnerships work especially well for smaller businesses, as the costs tend to be relatively low.
Strategic alliances (strategic partnership marketing)
A strategic alliance (strategic partnership) is any carefully selected partnership between two businesses that share the same values. Each business stays independent, but both businesses pool their resources together to reach new audiences, strengthen both brands, and accomplish mutual goals that they might not be able to reach on their own.
If you've heard of co-branding, co-marketing, or affinity marketing, these are all considered types of strategic alliances, and all are synonymous with each other.
In affinity marketing, a business teams up with a non-competing, but related, brand to offer benefits to both their audiences.
These benefits could include products, services, or unique perks from one brand that are made available to customers of the other brand.
Affinity marketing campaigns carry the branding of both businesses, and position each business in front of a new market.
One strong example of affinity marketing was when Doritos and Taco Bell partnered up to launch Doritos Locos Tacos. This worked well because both brands had similar customers with similar desires – both brand's audiences were young people looking for quick, inexpensive snacks.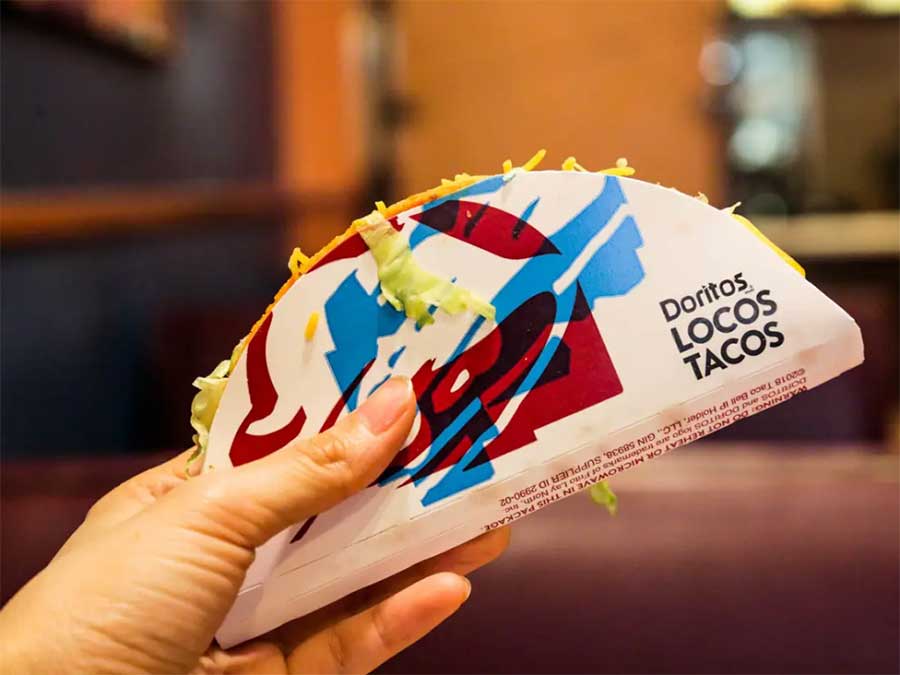 Strategic alliances can work well for any type of business, as long as the partnership is formed carefully. Businesses must make sure both brands will receive equal benefits from the alliance, that the partnership will make sense to both brands' audiences, and will create new benefits for both audiences.
Nonprofit partnership marketing
Strategic alliances don't have to be formed with another for-profit business. Many brands form partnerships with a nonprofit. The nonprofit gains a new avenue to raise money and awareness, and the for-profit business gains points in its audience's eyes for advancing a charity or social cause.
One example of this nonprofit partnership model is Lokai's silicone bracelets. Most of these bracelets are directly tied to charitable organizations, and Lokai makes a donation to the relevant organization every time a given bracelet is purchased.

Nonprofit partnerships have the potential to work well for any business, as long as the partnership aligns with your brand's values and feels natural to your audience.
Be careful, though – people will call you out if the partnership seems crafted to advance your business standing, without showing true empathy with the cause.
Brand ambassador programs
Brand ambassador programs count as a type of partner marketing, because they provide a mutual benefit to a company and to an ambassador's personal brand.
In an ambassador program, a brand forms long-term partnerships with trusted authorities in the brand's niche. These authorities, known as ambassadors, promote the brand to their followers online and in-person, using their own content channels.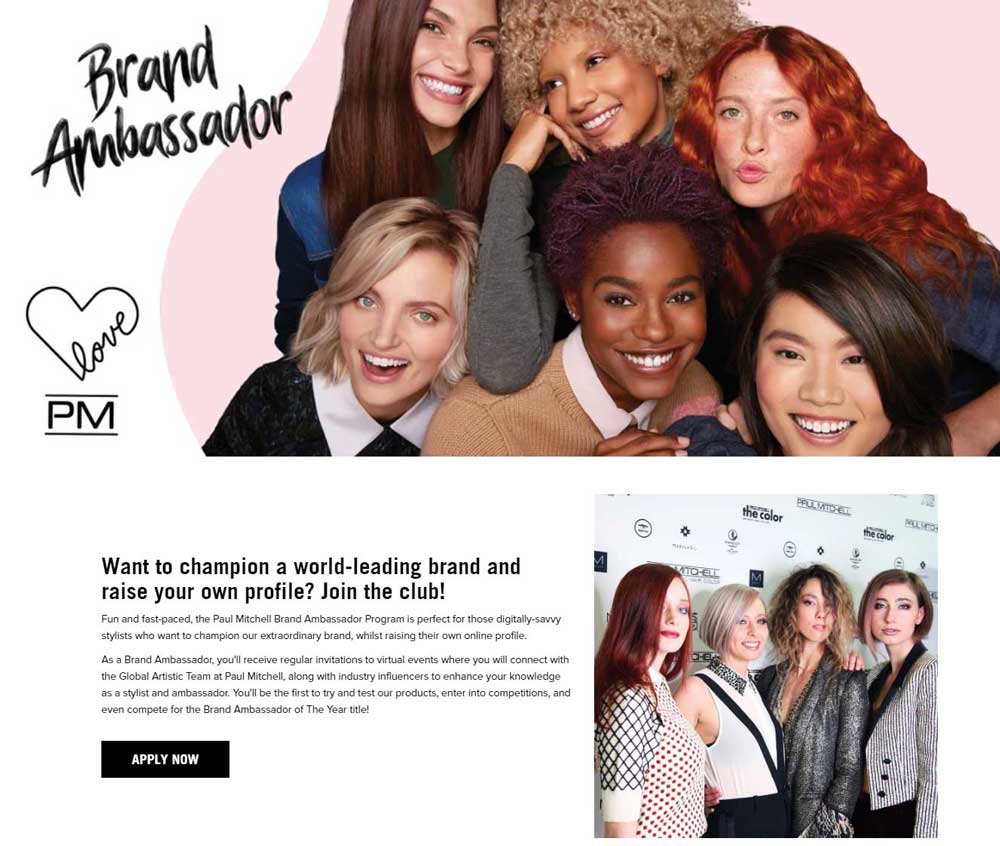 An ambassador program is different from an affiliate program, even though both rely on partnerships with influential, trusted individuals. An ambassador's priority is to form genuine relationships with your audience, and share how your brand fits into their daily lives.
They focus on sharing authentic stories of why they love a product or service, rather than using messaging that directly pushes people to make a purchase. Affiliates, on the other hand, focus on making as many individual sales as possible (because they receive a commission on each sale).
If you want a trusted name to back your brand and form authentic relationships with your audience, an ambassador program is a good fit for your business.
Why do you need a marketing partnership?
Regardless of the type of marketing partnership you form, all types of partner marketing can bring you significant benefits.
Partnerships let you reach new and relevant audiences that your brand otherwise wouldn't be able to reach. They can help you expand into different markets and verticals, so you stand to rapidly increase your sales and scale your growth. 
Plus, when you form a partnership, you get to tap into the skill sets and resources of your partner, to achieve goals you otherwise couldn't accomplish on your own.
Marketing partnerships are also cost-effective relative to the benefits you'll reap. Many partnerships (including affiliate and referral partnerships) are performance-based, meaning you only pay out an incentive once your partner delivers results.
And since the words of a partner are often trusted more than messaging that comes straight from your brand, partnerships can help create warm leads who are more likely to purchase from you.
Whether you're a smaller business that wants more brand awareness or a larger business seeking to rapidly gain market share, the right marketing partnership can be invaluable.
6 crucial steps in a partner marketing strategy
Now that we've reviewed the most common types of marketing partnerships, here are five best practices to set your partner marketing strategy up for success. Even though partner marketing includes many diverse types of partnerships, these fundamental best practices will serve you well no matter which type (or types) of partner programs you launch.
1. Select the right partners for your brand
First and foremost, you'll need to make sure the partnerships you form make sense for both brands involved, as well as both of your audiences.
Here are some tips for selecting the right partners:
Choose a partner who has a similar audience to yours, but who isn't a direct competitor. The partner could be in the same wider industry as your brand, or simply a brand that appeals to the same specific demographics.
Partner with a brand your target audience would genuinely be interested in and benefit from. If that "brand" is an individual (say, an ambassador or affiliate), they should create content your target audience will find beneficial and engaging.
Figure out what you and your potential partner could offer both of your audiences together. Make sure you can offer something to the other brand's audience that the brand can't achieve on their own. Likewise, determine what unique benefits your potential partner could offer to your audience.
Consider the value each brand would potentially bring to the partnership.
Will a partner:
Help you grow your customer base or membership base?
Increase brand awareness for you?
Grow your social media following?
Expose your brand to an audience that hasn't heard of you before?
What benefits will you offer your partner?
In the case of a distributor or retailer, this would likely be your product or service that the business doesn't currently offer.
If the partner is an affiliate or ambassador, the benefit would be your commission/compensation and the growth of their personal brand.
If it's a strategic partnership, the co-branded effort might expose the brand to a new audience, grow their customer base, and/or increase awareness of their brand (just like they will do for your brand).
Partner with a business or influential individual whose overall brand identity complements your own. Ensure your partner's brand and values are in harmony with your own. Never partner with a brand whose values or image clashes with yours.
Verify that each partner can help accomplish at least one business goal before formally entering the partnership. Together, find and discuss any relevant mutual goals. Clearly identify what you and the potential partner offer each other that you can't accomplish on your own.
2. Write up a partnership agreement
A partnership agreement sets expectations for the partnership and lays out partnership terms and conditions.
You should also include any branding rules and guidelines you have within this agreement, so partners know what they can and can't say about your brand.
This way, both parties know their responsibilities within the partnership, and your brand is protected if a partner strays from the conditions you set up.
Even though the exact details of the agreement will differ based on the type of partnership you form, make sure that you have the agreement in writing, so you can consult it when needed.
Both you and your partner will need to sign the agreement before the partnership can move forward. 
3. Set measurable goals for the partnership (and how you'll track them)
Once you've entered into an agreement with a new partner or partners, it's time to set goals for your partnership marketing.
To truly gauge the success of your partnership, you'll need to make sure your goals are measurable. This provides a reliable way of tracking how your partnership is performing.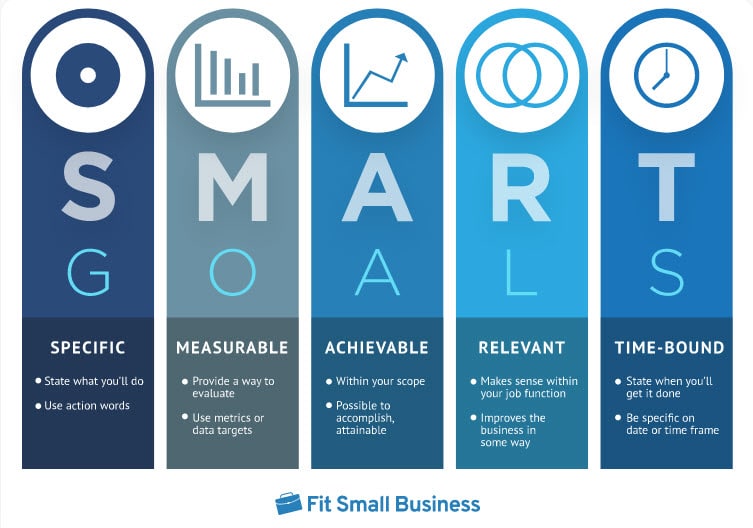 The exact metrics you track will vary based on your program and needs, but here are some examples of metrics you could track to kick-start your thinking:
Increase leads from a specific audience demographic (or specific channel) by X%
Increase purchases from a specific audience demographic (or specific channel) by X%
Generate a minimum of X amount of revenue with the partner program in a given month, quarter, or year
Acquire at least X new customers through the partnership in a given month, quarter, or year
Generate at least X qualified leads through the partnership in a given month, quarter, or year
Increase website visitors by X%
Increase social media following (or social media engagement) by X%
Make sure you have a reliable way to collect and organize key partner program data. To track your partner marketing success, PRM software is key to this process. (More on PRM software below.)
4. Reward your partners to keep them motivated
Offering rewards is key to keep your partners motivated and your partner marketing program running smoothly. Partners deserve to be rewarded for their efforts, and that reward is often key to providing them continued value.
The way you incentivize your partners will differ depending on the specific partner program you run.
For affiliate programs, this is the commission an affiliate makes on each sale. The commission is usually a set percentage of each purchase made through the affiliate link. We've put together tips for setting affiliate commissions in our articles on starting an affiliate program and best practices for running an affiliate program.
Referral partners should also be rewarded with a commission-based structure, whether that's a set percentage of each sale or a flat commission on every sale.
Similarly, other channel partners should also earn more rewards the more sales they make. This encourages them to promote your product most effectively and stay loyal to your brand.
Channel partner incentives can be in the form of rebates, discounts, or sales performance incentive funds (SPIFs) when a partner company's representative meets given sales goals.
If your sales cycle is longer, you could also reward channel partners for the qualified leads they generate. For tips on choosing channel partner incentives, check out our channel partner incentive guide.
For ambassador program rewards, you should personalize incentives based on what best motivates the particular ambassador. You could reward them with cash, free products, or another reward you think they'd value (such as a trip or tech item).
Remember, though – you're rewarding them for the ambassadorship, not for each sale they make. You want them to prioritize a long-term relationship over one-time sales. We've included a reward section in our article on creating a brand ambassador program.
As for strategic alliances, the incentives are embedded into the program's core – your support of each other's brand, the brand awareness created, the new audiences reached, and the new sales generated.
It's all about the mutual benefit the co-branded effort creates. So make sure you're creating plenty of value for your partner, and they'll create value for you in return!
Similarly, for nonprofit alliances, the incentives are typically the donations received by the nonprofit and awareness raised for the nonprofit during the campaign.
5. Establish how you'll support partners throughout the process
To maintain the health of your partnership, check in with your partners regularly.
When partners first sign on, you'll need to devote time to onboard them. Give partners all the information they need about your company so they're equipped to promote your brand successfully.
As the relationship continues, keep partners updated on developments in your business, continually supply them with the assets and information for promoting your brand, and make sure they know how to contact you with any questions.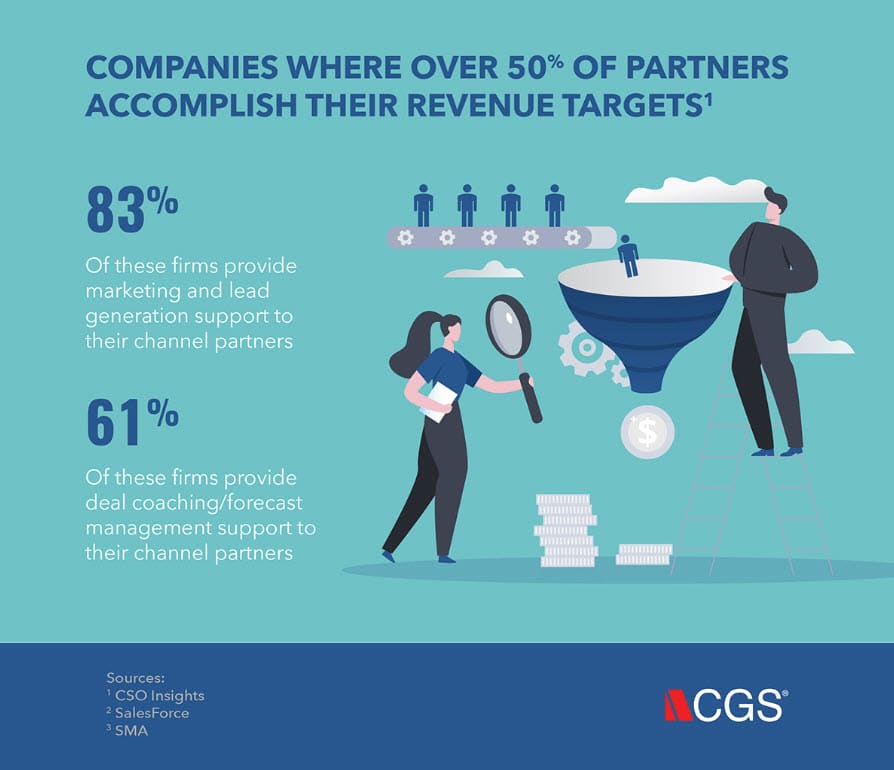 Often, a partner portal is key to providing partner support in a timely manner, and supplying continued education and training resources for partner success. PRM software can help you create and maintain a partner portal, which can be customized and personalized for the needs of each partnership.
6. Use PRM software
The tasks and data involved in managing a partner program are usually too overwhelming to accomplish manually – especially if you recruit and manage many partners.
Fortunately, PRM software (partner relationship management software; sometimes called a partner marketing platform) makes many aspects of running your partner program much easier.
This software streamlines and automates key partner program tasks, including finding and recruiting partners, tracking partner program metrics, incentivizing partners, exchanging company assets, and maintaining efficient communication.
PRM software is essential for managing any partner program, no matter what form that program takes. Referral Rock's complete guide to PRM software will help you find the right partner program tool for your needs.
And if you're looking for software tailored to affiliate programs or software designed for ambassador programs, we've got you covered as well.
Wrapping things up
Partner marketing involves recruiting trusted people to promote your business to new audiences, and to accomplish mutual goals you wouldn't be able to achieve on your own.
Partner marketing takes many forms, including affiliate marketing, strategic alliances, channel partner programs, and signing on brand ambassadors. No matter which type of program you run, ensuring both you and your partners gain mutual benefit from the partnership is key – it's a two-way street.
PRM software is also key to making sure every type of partner marketing program runs smoothly. Be sure to select the right PRM software for your needs, especially if you plan to manage multiple partnership types at once.
Some PRM software programs are hyper-focused on one type of partnership, and other PRM software programs have the flexibility to handle multiple types of partner marketing.