Whether you've just opened your first shop or already run an established business, it's important to acquire new customers. Marketing not only helps build a loyal customer base, it also spreads awareness and generates profit for your business.
A lot of time is spent coming up with a strong marketing strategy. However, as times quickly change, marketing trends shift, too. An effective branding and marketing strategy combines existing bankable techniques together with some new, creative ideas.
How does marketing help attract more customers?
Marketing is the act of communicating and generating buzz about your business. With strategic marketing campaigns, you can effectively promote your brand to your target audience.
Marketing efforts are especially key in a highly competitive market, where all other businesses are also vying for audience attention.
But a marketing plan doesn't always need massive budgets or resources to be successful. Here are the top 10 must-try marketing techniques to attract a wider customer base and make your business more profitable:
1. Use social media extensively
Over 72% of customers rely on social media to guide them in their purchasing decisions, which makes the channel a great opportunity to engage customers.
In fact, a big chunk of businesses are already harnessing the power of social media. Statistics show 58% percent of marketers see social media as very important to their overall strategy.
We've outlined why social media is so important for business. And there are several ways to remain active on your brand accounts: reposting user-generated content, engaging in influencer marketing, rolling out a referral program, etc.
As long as you're authentic and responsive to your audience, platforms like Facebook, Instagram, Twitter, Pinterest, and others are amazing places to share your products and spread word about your brand.
2. Collaborate with other brands
Collaboration marketing (also known as partner marketing) means working together with other brands (businesses or individuals) to widen your audience and reach potential customers.
By sharing another brand's existing audience, rather than creating your own, collaborative marketing is a cost-effective way to generate buzz for your business.
This is one of the many reasons co-marketing campaigns are highly beneficial for brands and a big hit with the public. In a survey by PartnerPath, 68% of consumers make buying decisions after watching co-marketed campaigns, even before speaking with a sales representative.
One great option for successful collaboration is to tie it in with social marketing. By partnering with local charities or NGOs, you can showcase your brand in a good light and do something worthwhile for your community.
3. Grow your network
A major aspect of successful marketing is expanding your network and widening your reach. This doesn't just mean customers. Every single person who comes into contact with your business – suppliers, partners, retailers, etc. – is part of your network.
There are multiple ways for a brand to expand its network both off- and online. For example, you can join trade shows, send direct mail, host events, or engage in social media.
No matter how you network, it's a great opportunity to share your brand story, form relationships, and build a trusted name in your industry.
4. Share winning content
Content marketing is an integral part of attracting new customers. Not only is it one of the best ways to answer common market questions, what you say (and how you say it) reveals your brand personality and resonates directly to your audience.
A recent survey showed 92% of companies view content as a business asset. Furthermore, content marketing costs 62% less than traditional marketing and generates about three times as many leads.
To make your content stand out, consider what your reader (i.e., your target customer) wants to know. And then create exclusive content that covers those topics in a format that best expresses what you want to say.
5. Offer rewards to customers
It's only natural for people to want freebies. It helps elevate the excitement of using a product or service, and generates even more goodwill toward the brand.
Whether you decide to give out free trials to all potential customers, or run a referral program, incentives are a great way to expand your business following.
Plus, it's common that free trials, discounts, and giveaways can turn interested customers into brand loyalists.
6. Focus on visual marketing
One of the top marketer's priorities is to grab a potential customer's attention – quickly. With so much content scrolling through our screens, how do you make sure your brand gets noticed? With visuals.
Humans are naturally visual creatures. Our brains process images 60,000 times faster than text, and 90% of information transmitted to the brain is visual.
Furthermore, a recent study by Skyword shows that views increase by over 94% if content includes relevant images or infographics.
By adding attractive visuals in your campaigns, you're likely to see more positive results than one with text alone.
7. Send out a newsletter
Another way to organically market your business is by sending out a branded email newsletter. Newsletters are a great way to share updates, showcase expertise, and share a little more brand personality.
They can also be customized to each individual (including their name, type of content, etc.), which makes them feel valued.
When developing a newsletter, it's advised to keep the content 90% information and 10% sales material. This balance allows you to educate and share with customers, rather than sending something purely promotional.
8. Run a referral campaign
Referral campaigns are hugely popular among businesses as a strategy to generate exponential growth. Referral marketing builds on relationships with existing customers, inviting them to promote your brand to their network through word of mouth.
In this way, referral marketing transforms your existing customers into brand advocates. Plus, the leads generated through referrals are proven to have a better conversion rate and higher lifetime value compared to leads from other sources. This makes referral marketing an integral part of the most successful marketing strategies.
9. Engage in event marketing
Whether online or in person, it's beneficial for brands to participate in community events and industry gatherings. Face-to-face communication between brands and their customers is a great way to build rapport (especially if you're a local business).
Event marketing isn't limited to only hosting events. It can also include pop-up shops, live streams, virtual conferences, and other events that draw in members of your target audience.
10. Guerilla marketing
Guerilla marketing is an advertising technique wherein brands promote their products in new and unconventional ways.
Instead of a huge budget, the real investment in guerilla marketing is an intellectual and creative one. The key to a successful guerilla marketing campaign is it has to immediately appeal to your audience. It has to generate a reaction that makes it memorable and worth talking about.
A great example of guerrilla marketing is UNICEF's drinking water campaign, which successfully tapped the emotions of the viewers and reminded them how a vast population of the earth doesn't have access to clean drinking water. This campaign required no major investment or expenditure. Instead, it had one brilliant idea that made it a hit.
Conclusion
All the above-mentioned techniques have been used by professionals to transform their business into a thriving brand.
While expanding market reach can be a daunting task, having the right strategy in place can help ensure your business achieves its desired growth.
About the contributor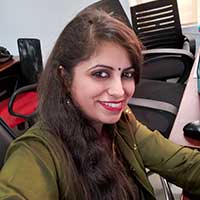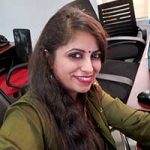 Nandini Sharma is the Assistant Marketing Manager at
ProofHub
, a project management software loved by 85,000+ teams and businesses worldwide. When not busy in creating winning marketing strategies, she can be found involved in art and craft activities.