Link tracking software, or "link trackers," are simple yet stunningly effective tools to get in-depth and real-time insights into the performance of your links. But how do you determine what type of link tracker you need and whether they're the right type of software for your business? 
In this article, we'll cover the different types of link tracking software, and 16 of the best link trackers in the market today. We'll also review some tips and tricks to keep in mind when you're evaluating for the best fit.
What is link tracking software?
Link trackers are marketing tools that embed unique tracking codes in the links that you create. All of these can be linked back to analytics and centralized dashboards so you can "measure" how well they're doing. The idea is to identify the ROI of your marketing campaigns, and find out how you can improve it.
Types of link tracking software
Link tracking software can be distinguished based on their utility and function into a few different types:
Affiliate marketing software — Affiliate marketing software is designed for the end-to-end administration and marketing of affiliate programs. Link-tracking affiliate software will help you create unique links for your affiliate partners, measure traffic generation and conversions, and identify best-performing affiliates and channels. 
Referral marketing software — Referral software does the same thing as affiliate software, except that the functions apply instead to referral marketing. In referral marketing, your products, services, or content get referred to others. Your own team members can function as referrers.
Conversion tracking software (attribution software) — Conversion tracking/attribution software helps you track and measure conversions as well as the activities/events/actions that result in those conversions. You can use the software to track not just ad campaigns but also emails and social media. 
Link shorteners —  Link shorteners are tools that help you create and shorten trackable links. Link tracking software, on the other hand, extends the functionalities to tracking and data analysis. 
The best link tracking software
Next, we'll cover 16 of the top link tracking software with their salient features. 
Use this guide to get quick insights into what the software does, best features, and how they stack up in terms of demo/free trial availability, customer support, and experience. Last but not least, we'll be collecting insights from top real customer review sites like Capterra and G2, where available, so that you will have the complete 360-degree picture!
1. Referral Rock
You'd be hard-pressed to find another software that goes well beyond link management, does it all and from one place, like Referral Rock. Referral Rock is an end-to-end partner management platform flexible to manage several types of programs or even run them simultaneously. 
You also get your own dedicated onboarding specialist to walk you through everything you need to run your programs successfully!
Top key features:
Referral Rock software can be used for affiliate programs where you have full control over the data and the management/engagement of your affiliate partners. 
Also, use it to run referral programs to mobilize and engage customers and employees and accurately track and reward every single referral.
The software is flexible enough to run other types of trackable advocacy programs involving link management, such as ambassador programs and channel partner programs!
The team is known for their stellar customer service. Plus, every plan comes with a dedicated onboarding specialist.
| | | | | |
| --- | --- | --- | --- | --- |
| Type of link tracking | Pricing | Free demo or trial | Customer support | Review score |
| Affiliate, referral (customer), referral (employee), other advocacy tracking – made for businesses of all sizes | $200-$800/month (enterprise plan also available) | Free trial and demo | ​​Onboarding specialists, customer success managers, chat support, product and resource guides, support center, webinars | 4.5 stars (64 reviews) |
Our take: Referral Rock is a great all-in-one tool that can not only help you manage links but also manage data and relationships for different types of programs, including referral, affiliate, ambassadorship, and channel partner programs. 
Also, consider yourself in good hands when you sign up for the platform as you'll have a dedicated account manager supporting you every step of the way, plus a highly-rated customer support team when you need them.
2.ClickMagick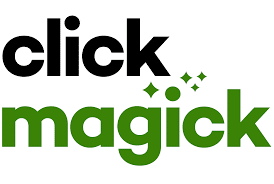 ClickMagick is a powerhouse tool for small businesses that want to track, attribute, optimize, and scale. They've been adding new features obsessively every few months for the past nine years, so customers can expect to always stay on top of the latest marketing trends. Customer support is also rated highly. 
Top 3 key features:
A 5-minute setup process inclusive of the proprietary TrueTracking technology, intuitive Campaign Wizard, and URL builder.
Extensive tracking features for links, ads, and clicks. Over and above link tracking services, you can also track buttons or elements on your website, phone orders, offline conversions, email clicks, add to cart, and other checkout events. 
Best-in-class bot filtering and blocking so you get accurate data based on genuine and quality traffic.
| | | | | |
| --- | --- | --- | --- | --- |
| Type of link tracking | Pricing | Free demo or trial | Customer support | Review score |
| Conversion tracking; affiliate (but for affiliates only – not businesses, and only works with existing affiliate networks) | $49-$199/month | Free trial and demo | Knowledge base, email, personalized videos | N/A |
Our take: ClickMagick is feature-rich software worth considering if you're a small business. Non-techie users have reported that the software is easy to use and set up. Also, ClickMagick's customer support team consisting of seasoned marketing experts, are quick on the take and highly responsive. 
3. Snapt.io

Snapt.io is essentially a link/URL shortener tool with a few other power-packed features included. So if you're looking for a link shortener that goes the extra mile, this software may be a potential fit. 
Snapt.io has in-depth analytics that helps you track everything, whether that's the number of clicks, the country, or even the referrer. Create custom landing pages, embed pixels for retargeting marketing activity, measure events, and even invite team members to collaborate. The software is currently in use by over 5000 customers. 
Top 3 key features:
Retarget customers by embedding pixels in your links for your social media marketing campaigns.
Boost engagement and conversion rates through customizable QR codes and measure performance through the robust dashboard.
Use the CTA overlays option on the short links to create professional-looking yet unobtrusive notifications, polls or even a contact on the target website.
| | | | | |
| --- | --- | --- | --- | --- |
| Type of link tracking | Pricing | Free demo or trial | Customer support | Review score |
| Link shortener  | Unknown | Free trial and demo | Knowledge base, support chat | N/A |
Our take: Snapt.io is an effective all-in-one management tool that delivers the goods in terms of analytics and add-on marketing features. Worth mentioning, is the ability to add branded/custom domain names to your links, incorporate your API, and the integrations with popular tools like Google Analytics, Slack, WordPress, Facebook, and more.
4. Improvely

Improvely is a marketing analytics solution, so while it does link management, you can expect it to take care of click fraud monitoring, funnel reports, and client management. The software is self-hosted, so there isn't anything you need to install. At the same time, you can access it easily from a computer or your tablet/smartphone using your web browser.  
Top 3 key features:
Improvely delivers detailed reports on your clicks, conversions, and attributions so you can identify where your best traffic is coming from and optimize your marketing strategy accordingly. 
The in-depth analytics can tell you, among other things, channel, referrer, medium, search phrase, and device type, in addition to sharing metrics like cost, customer lifetime value, profit, CPA, CPC, PPC, revenue, and more.
The software creates detailed profiles for each and every visitor providing valuable data such as time-to-conversion, repeat visits, and more.
| | | | | |
| --- | --- | --- | --- | --- |
| Type of link tracking | Pricing | Free demo or trial | Customer support | Review score |
| Conversion tracking; affiliate tools (but only for affiliates, not brands running affiliate programs) | $29-$299+/month | Free trial and demo | Email, knowledge base | 4.33 stars (6 reviews) |
Our take: Improvely is suitable for all types of organizations regardless of whether they're startups, small businesses, or large ones. 
Generally, users have rated Improvely positively, especially with regard to their comprehensive reporting function, click fraud protection capability, A/B tests, white-label agency reporting function, as well as the ability to import from all the major ad networks like Facebook, Taboola, Twitter, and Google Ads. 
5. Rebrandly
Rebrandly is a powerful tool for all-in-one link management boasting over 1.3 million customers worldwide, including the likes of MetLife, Toyota, Cisco, PayPal, and Giorgio Armani. Aside from helping you brand and shorten your URLS, use Rebrandly to measure user engagement, boost conversation rates, increase brand awareness, and track advanced analytics. 
Top 3 key features:
Deep linking and routing features facilitate the direction of traffic to specific landing pages or your mobile app depending on their location, device, browsing language, and other factors. 
Powerful, customizable private/public reporting tool full of features like fast redirects, QR codes, bulk link creation, custom slugs, 301 SEO redirect, link retargeting, UTM builder, multiple domains, team collaboration with multiple access levels, enterprise tool integrations, and more.
Dedicated account manager and onboarding together with extensive training and resources.
| | | | | |
| --- | --- | --- | --- | --- |
| Type of link tracking | Pricing | Free demo or trial | Customer support | Review score |
| Conversion tracking, link shortener | $12-$359+/month (free plan also available) | Free trial and demo | Knowledge base, support chat | 4.61 stars (410 reviews) |
Our take: Users consistently rate Rebrandly as an easy-to-use and easy-to-setup platform to create branded short links that can be easily tracked and measured. Customer support is rated highly although there is reportedly a lag between service times between US and non-US-based businesses. 
Some reviewers have reported the need for more features on the free plan, while others have reported dissatisfaction with recent pricing changes and incremental downgrading of features on the tiered plans.
6. Pretty Links

Pretty Links is a WordPress plugin that essentially extends the functionality of your WordPress website to all-in-one affiliate link management. So if you're looking for an affiliate link tracking software for all our affiliate links, this tool could be a potential option.
Use Pretty Links to shorten, cloak, share, and track your links through its powerful automation features.
Top 3 key features:
The chief highlight of the plugin is your ability to add your links to WordPress and have Pretty Links automatically place your links in content throughout your website. Simply upload the link and activate it.
Directly access all your links, including URL redirects and social media links, directly from the WordPress admin interface.
It's a powerful tool for link redirection of all types of links, including 301/203/306 redirects, cloaked, Meta Fresh, Javascript, Pixel links, and more. Even embed your link on a brandable bar called the Pretty Bar, visible on top of your links even when they're redirecting to external sites.
| | | | | |
| --- | --- | --- | --- | --- |
| Type of link tracking | Pricing | Free demo or trial | Customer support | Review score |
| Conversion tracking, link shortener, affiliate (but for affiliates only, not for brands running affiliate  programs)  | $100-$400/year | Free trial and demo | Support forum, contact form, user guide (premium support for those with a Pretty Links License) | 4.8 stars (7 reviews) |
Our take: Pretty Links is rated highly by users for its link cloaking capabilities and how easy it is to set up and use. There's a decent array of features on the free version, which means you can find it beneficial even as a free link shortener and tracker tool. Although, you may find tracking and other aspects a bit wanting on the free version if you're a seasoned marketer.
Given Pretty Links is a WordPress plugin, some users have indicated interest in having a version you can use on non-WordPress sites too. 
7. LinkTrackr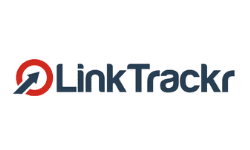 LinkTrackr is a link-cloaking and click-tracking software that's been in the business for over ten years. Use it to easily track sales and leads throughout the breadth of your sales funnel. 
Track by source, medium, and campaign while tracking for banner ads, solo email marketing ads, website links, and more. Set up intelligent conversion tracking rules, and generate reports that zone in on all your critical data points like profitability and ROI. 
Top 3 key features:
Cloak and track affiliate links effectively through integrations with all the major networks like ClickBank, JVZoo, Commission Junction, and more. You can also import the reports and even embed pixels or postbacks for third-party service providers that use these. 
The A/B split testing and URL rotator features can help you test multiple affiliate offers (from the same affiliate even), so you don't lose out on PPC. 
Set custom cookie rules, length of default sessions, exclusion settings, domain mapping, and even smart bot filtering. 
| | | | | |
| --- | --- | --- | --- | --- |
| Type of link tracking | Pricing | Free demo or trial | Customer support | Review score |
| Conversion tracking, link shortener, affiliate (but for affiliates only, not for brands running affiliate programs)  | $7-$77/month | Free trial, demo | Support tickets, guides, video tutorials | N/A |
Our take: Linktrackr is an affiliate marketer-friendly tool solid on the basics and starting at competitive prices. There is a chatbot where you can leave a message for support. But, the reviews we've combed through suggest the customer service could be impr