Are you struggling to grow your business? Well, we've found that adopting the latest customer service tech trends is one of the best methods of putting your organization 'on the map.' Today, there's a lot of excitement when it comes to using these innovations in bolstering customer service levels.
Advancements in real-time video messaging, artificial intelligence, and the use of cryptocurrencies are some of the remarkable examples. So, to help you prepare and to ensure that you're using the latest tools, here are our 7 brilliant tech trends. These are designed to improve, transform and drive business success. Take a look!
1. The modern mobile device factor
Also known as the 'M' factor, this is a highly preferred and brilliant technique of boosting your level of customer service. Research shows that close to 80% of businesses use smartphones for product reviews, to search for store locations and to compare different prices. It's now not only a new digital innovation but also a link to the physical business world.
Other statistics which further affirm this customer service tech trend include:
Web adoption has improved drastically compared to the early 2000s and 1990s web with projections showing an 8 times increase
At least 1.2 billion people can now easily access the internet using mobile devices
Other studies show that 58% of consumers in the U.S are currently using smartphones
According to Google, failure to have a mobile-optimized site is just like shutting down your business for a week
2. Video face-to-face communication
It's important to maintain good eye contact with customers if you want your business to continue growing. Today, one of the most powerful tools to use is the real-time video communication system.
Companies have noticed that non-video technology is now almost obsolete hence the need to adopt video conferencing instead of the 'traditional' video voicemails.
By maintaining eye contact, you improve customer service relationships and create an open environment to conduct business. What's more, with video calls, you can conduct crucial meetings in whichever location.
3. Use of artificial intelligence (AI) in customer service
It's worth mentioning that soon, self-service technologies will be crucial to the success of any customer service strategy. According to a Google CEO, we should expect the world to move from the use of mobile phones and adopt AI technological models. This is because of reasons such as:
The need to satisfy customer's constantly changing demands or interests
The current IT systems are unable to meet the growing needs of businesses
Unlimited or slow access to valuable information
The complexity of the current business environment
Besides, business performance as well as intelligence analytics offer essential information and improve an employee's decision-making skills. Sadly, research shows that the use of such intelligence systems is quite low. Yes, despite its availability in certain companies, only 15% of its staff will use it!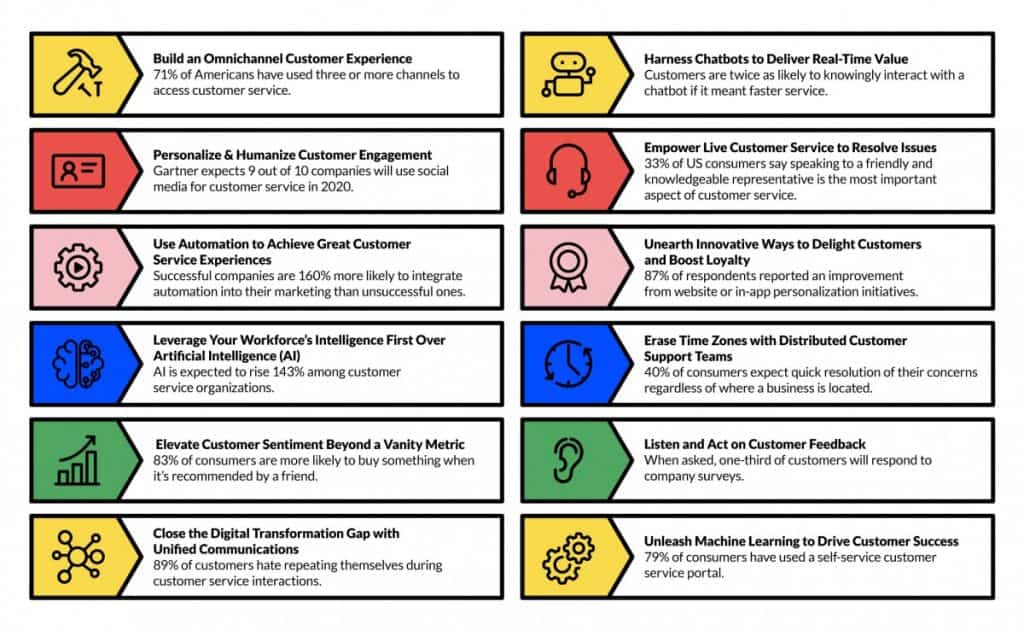 4. Real-time customer service messaging systems
We've long said that using emails in business communication is 'dead'. Why? Well, customers want to interact in chat rooms and not on email platforms. Facebook Messenger, for instance, has emerged as a future communication innovation where customers voice their complaints and interact with the required employees on certain pressing issues in real-time.
Now, while the use of emails is still important, companies need to boost their communication strategies to facilitate faster sharing of urgent documents to customers. Another emerging solution is the use of on-site communication like in-app chat. Here, companies can provide customer service help by receiving and answering client queries quickly without having to rely on mail messages which often take a lot of time.
5. Proactive internet of things (IoT) systems
E-commerce and online shopping are just some of the aspects which heavily rely on IoT. A few reliable examples include smart home devices and connected cars. These appliances are sure to transform the world of e-commerce by making inanimate things into more potential business sales platforms. For example, if there's no milk in the fridge, you can easily program it to order more!
This is an avenue that continues to grow with e-retail chains showing projections of close to 3 trillion dollars in 2018. Many feel that while there were previous challenges, IoT systems are finally showing true potential by improving customer service value and creating a legal platform for the growth of business revenue.
6. Better online search tools
The 'never-ending' information we find online today demands the use of web searching tools. Furthermore, the emergence and growth of smartphones have made the adoption of such innovations even more crucial. However, typing information is not always easy as some find it almost impossible to use the tiny keyboards on their phones.
In light of this, businesses have introduced talk-to-search tools to ensure that their customers get the information they need in only seconds. This has created a drastic increase in the use of search engines with customers preferring to get data in their natural languages. Here, most queries normally start with words like "where," "what," "how," or "who."
7. Hybrid support systems
The last tech innovation for efficient customer service is finding ways to combine messaging with chatbots and other communication tools. As a company head or CEO designing your customer service strategy, you should know that messengers are now more popular than the use of social media. This type of hybrid support combines the chatbot's real-time effectiveness with the man-made ability to answer complex consumer queries. It's also able to accomplish the following:
Minimizes customer anger or frustration by maintaining an equal customer service system
Flips between the different required approaches and keep everything functioning in tandem
Conclusion
With all these brilliant customer service trends, you can now create a successful e-commerce website with no hassle. Remember that these are futuristic tech methods that will grow your small or large-sized organization. Most importantly, they'll keep your customers feeling happy and satisfied for a long time and potentially lead to referral growth. So, what are you waiting for? Implement them today and see their rewards!
About the Contributor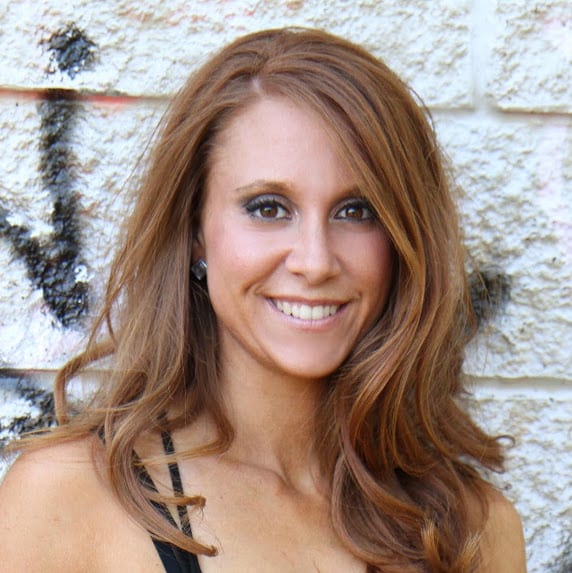 Christine James believes that every customer has a voice. She is the Community Manager at
HissingKitty.com
(a customer complaints website) and loves talking to customers on social media about their challenges with Fortune 500 companies. Her work has been published on Huffington Post, Inc., SocialMediaToday, and Thought Catalog. Follow her on Twitter @hissingkittycom.