Promotional images and videos. Fun, playful content. Previews of your blog. Reposts of other relevant content.
These are just some of the posts you could include in your social media content mix – the collective feed you use to build your brand presence. With the right content mix, you'll build brand awareness, cultivate trust, generate leads, and motivate more people to purchase from you.
The key to any successful social content mix is motivating audience engagement – to generate likes, comments, re-posts, and keep followers scrolling through your account.
But finding the optimal content mix can be difficult. How do marketers find the social media content mix that delivers the best results?
We ran a survey to find out. A total of 118 marketers shared their insights, and their best content recommendations are listed below. But first, let's find out how often marketers include popular types of posts in their content mix.
Building a social media content mix
We asked marketers how often they included various types of posts in their content mix (see charts below). They were also given a choice between six different frequencies: not at all, rarely, sometimes, often, very often, or extremely often.
The results showed that most marketers prioritize posting fun content that resonates with their audience, and promoting other trust-building content (such as blog posts).
Here are the types marketers post "often," "very often," or "extremely often":
78% post fun content that resonates with their audience
74% promote other content, like blog posts
26% promote new products
45% post about existing products
We've included the full breakdown of results below.
New product posts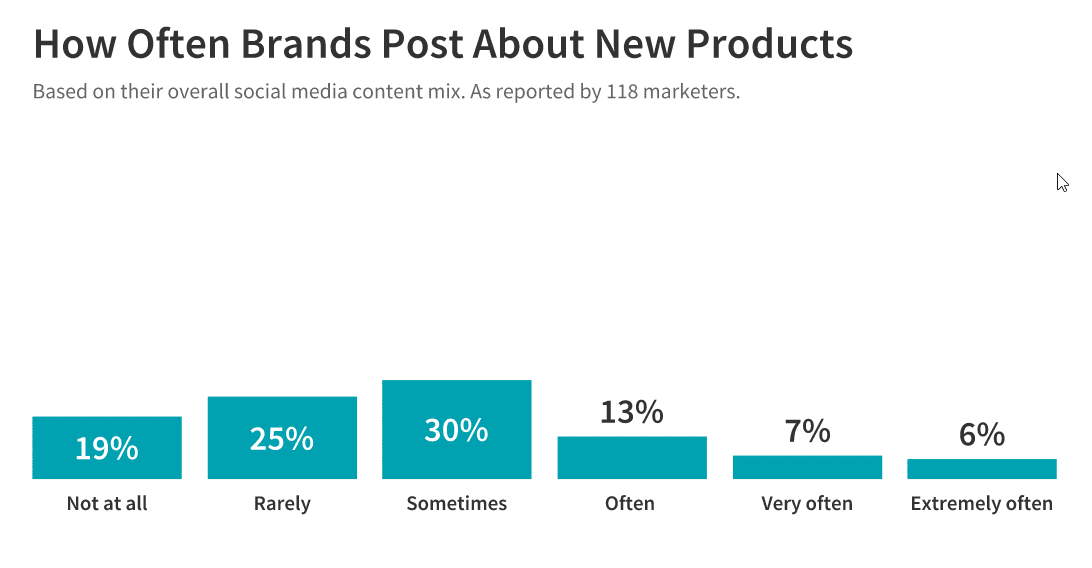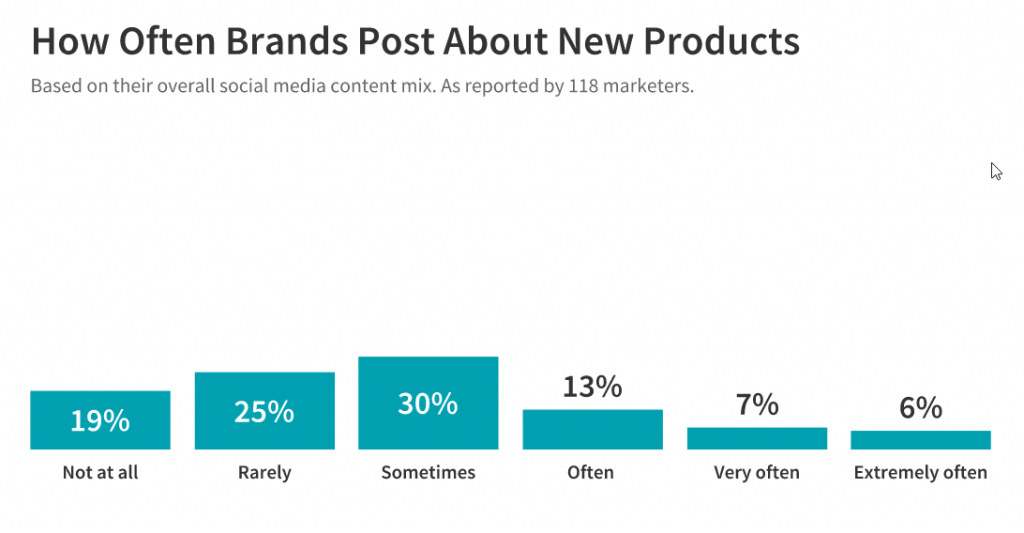 Fun content that resonates with audiences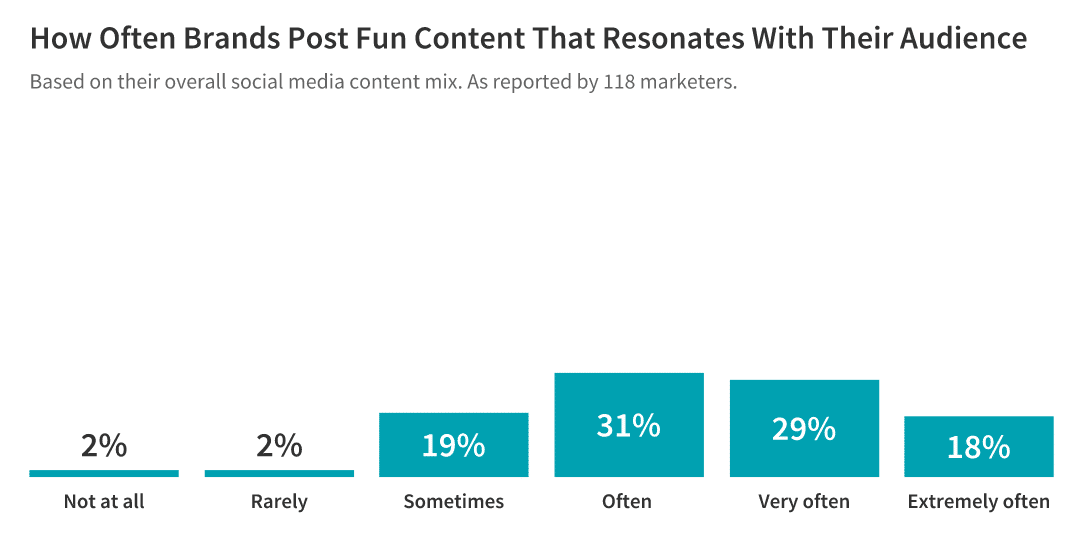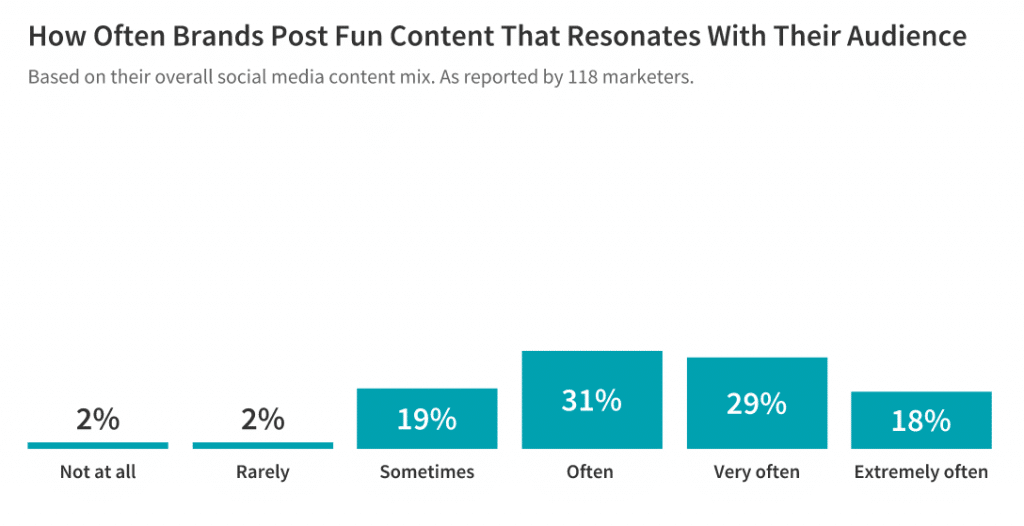 Promotions of other content (such as blog posts)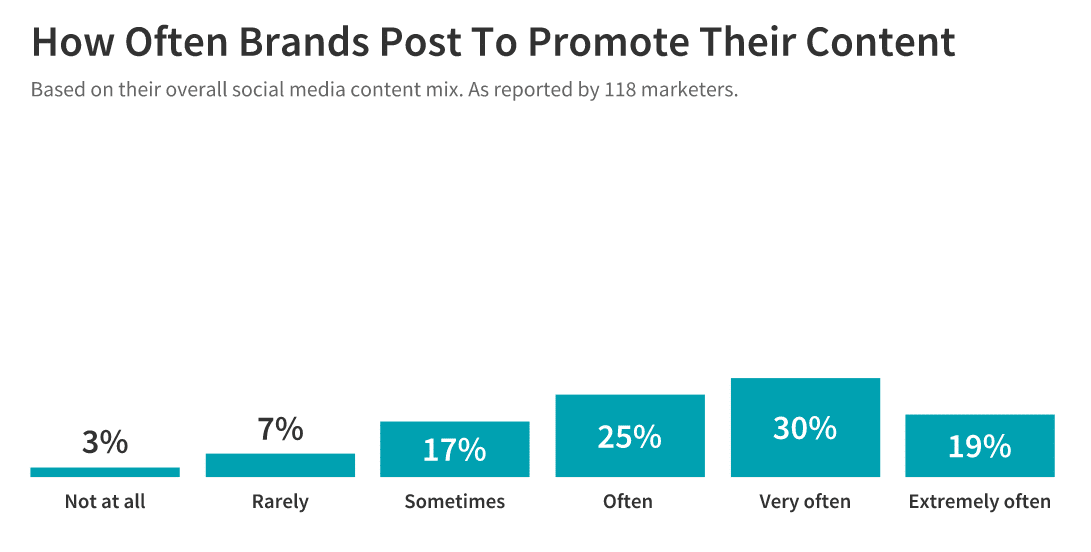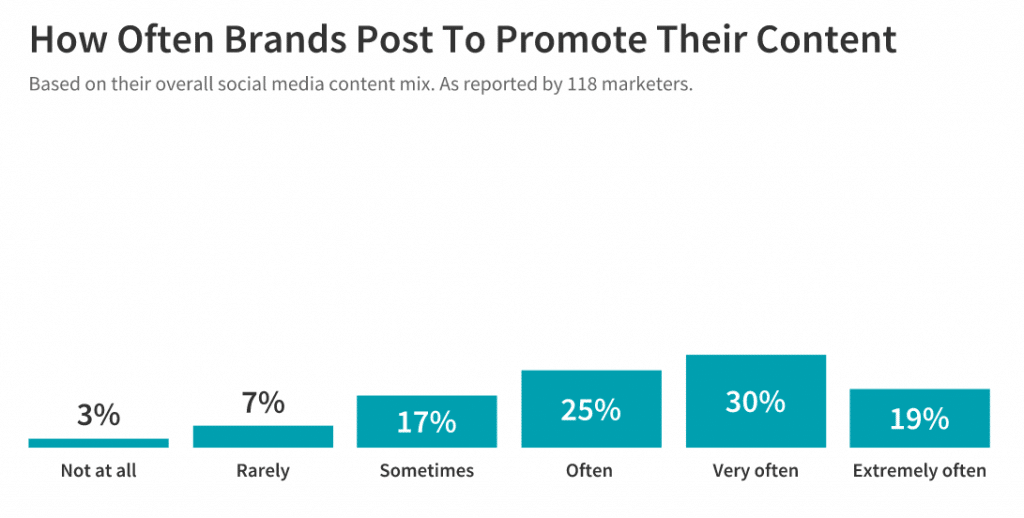 User-generated content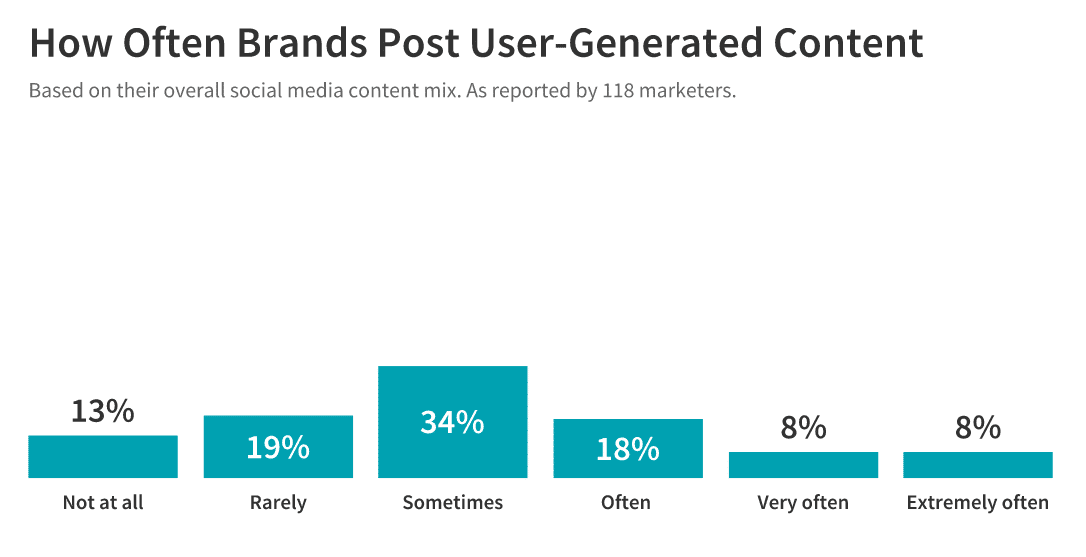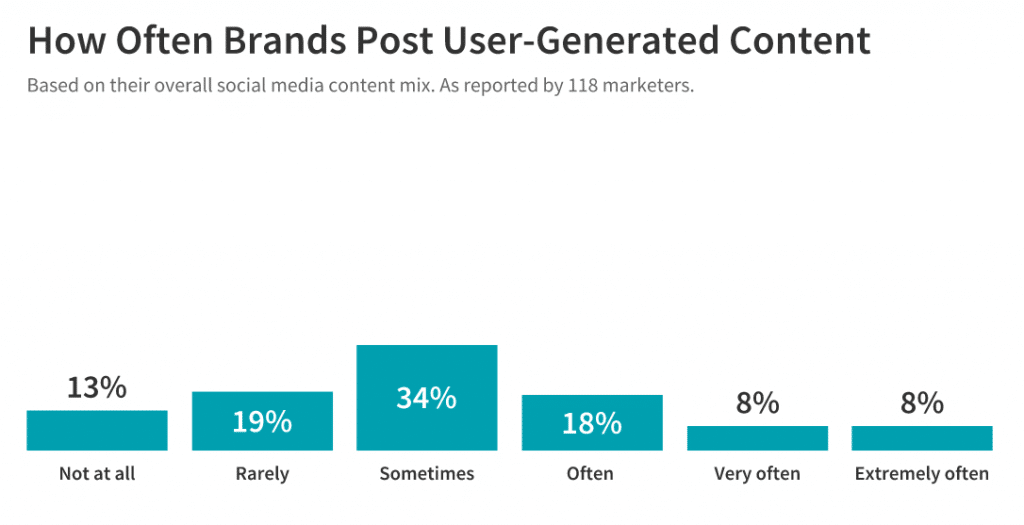 Promotions of existing products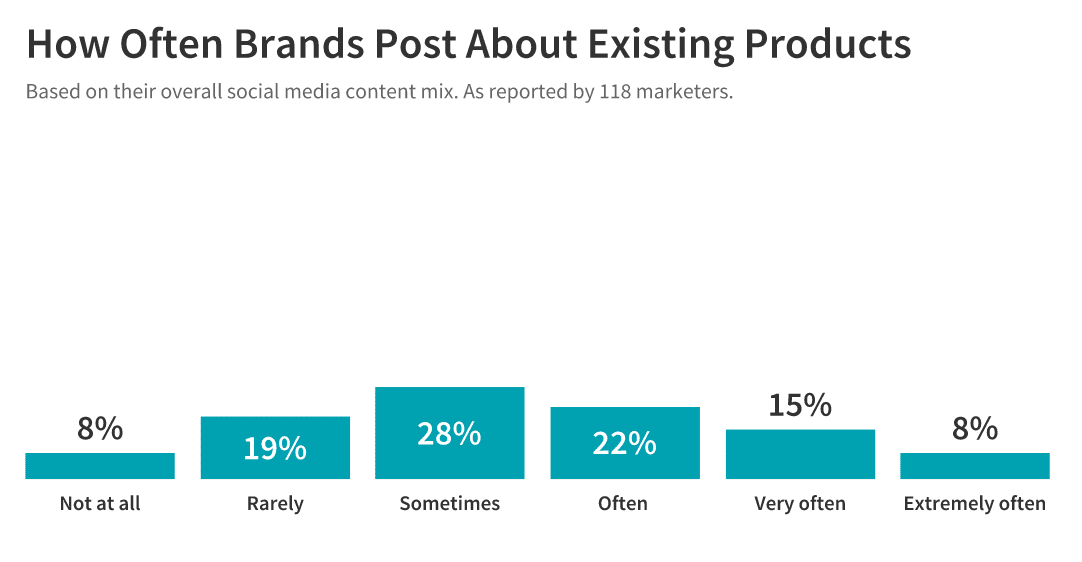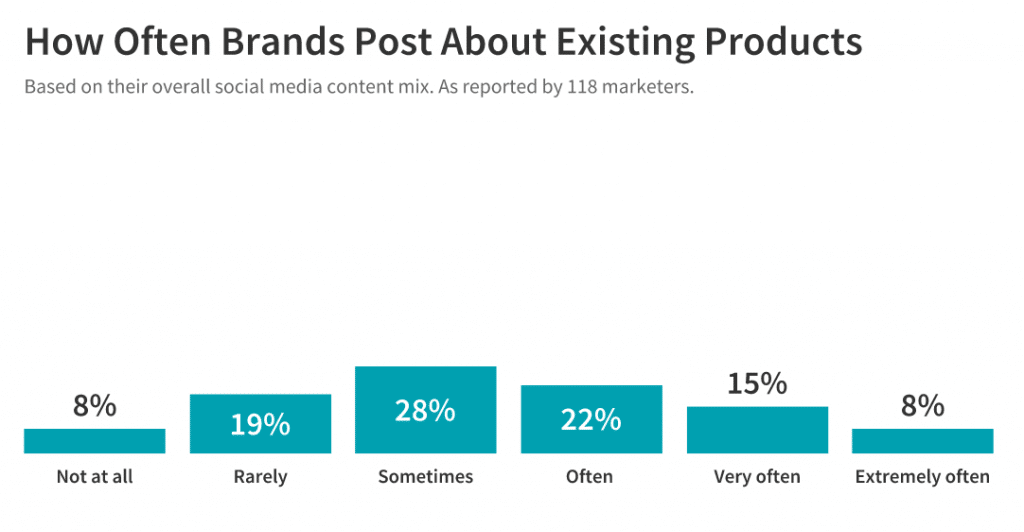 Other types of content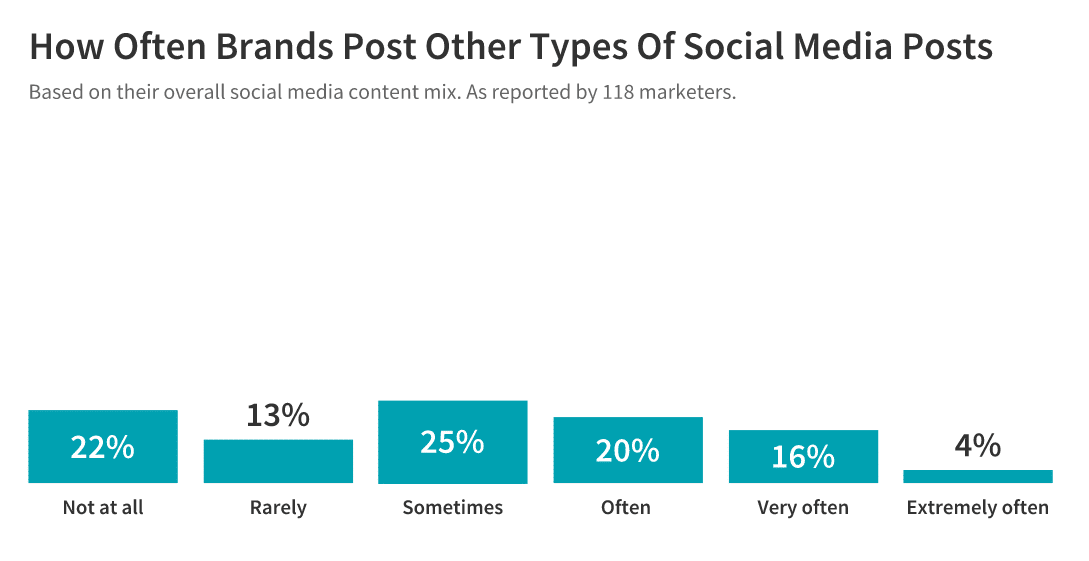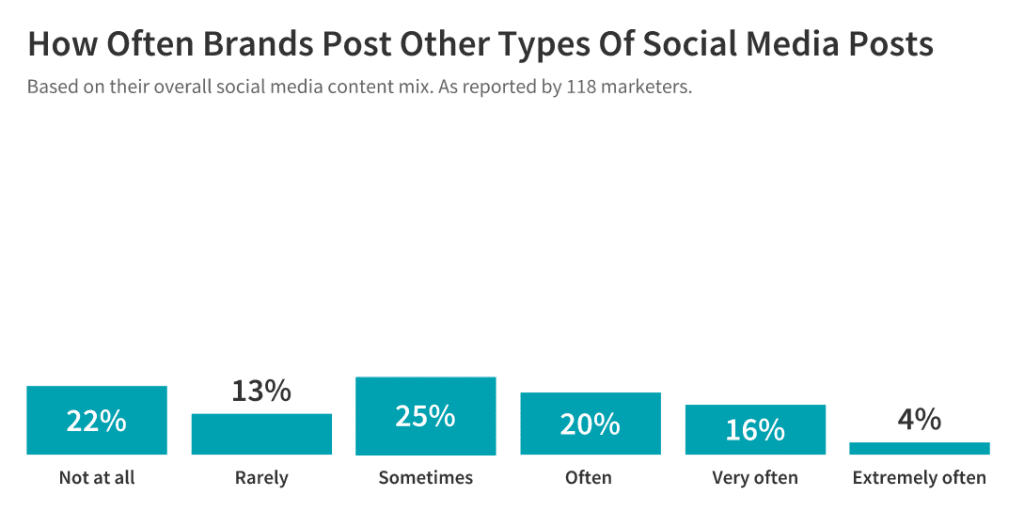 Some types of posts included in the "other" category include educational posts to directly build thought leadership, promotions of others' content, "behind the scenes" looks at a business, and other company updates.
Constructing a content mix to boost engagement
To build a consistent brand presence and drive engagement from the target audience, what types of social media content do experts recommend? Let's find out.
Post content that resonates with your audience
Alison Schroeder of Vye says, "Write for your audience. You need to identify which buyer persona you are crafting the message for. Then, identify their values, goals, and interests.
"Your personas guide the topics you cover on social media, the memes you may include (or definitely not include), and the platform on which the messages will be placed. Using personas creates a connection between your brand and the audience. It fosters trust – a monumental piece of the buying process."
Haley Johnson of Refuel Agency advises, "Building a brand on social media is all about building trust with your audience through consistency, commitment, and valuable content.
"Your social media presence has to provide more than fluff for anyone to want to stick around. Know your target audience well – and then solve their problems, answer their questions, and give them a reason to want to listen to you. Create a social media presence that's so valuable that they can't afford to miss out."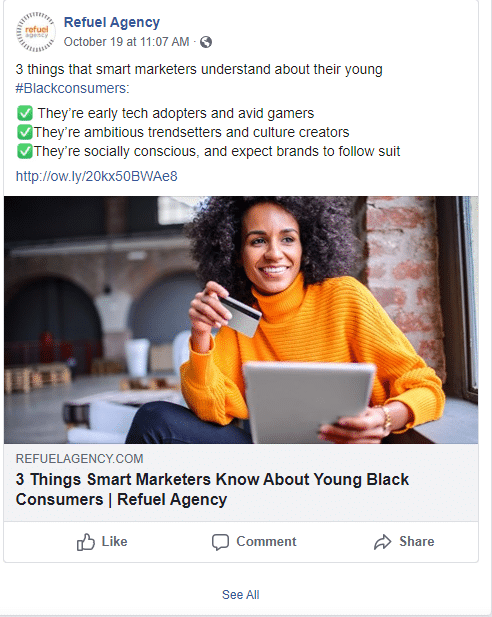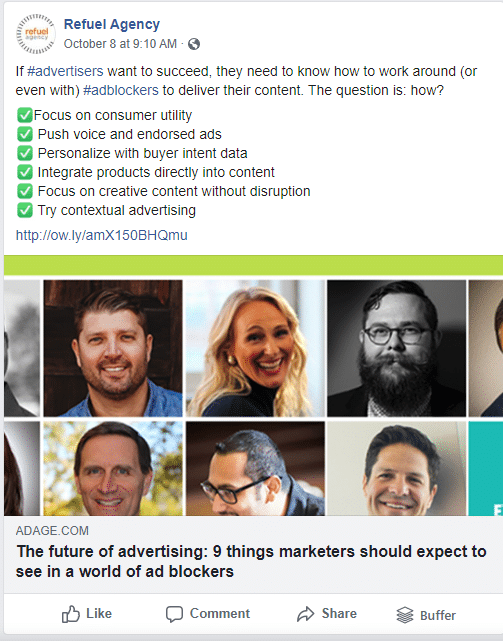 Gabriella Horvath of PanIQ Escape Room says, "The key is to identify the top interests of your potential customers and consistently entertain them. In our case, we post brain teasers and funny memes for escape room enthusiasts. We also focus on graphic design so we have a strong brand identity online."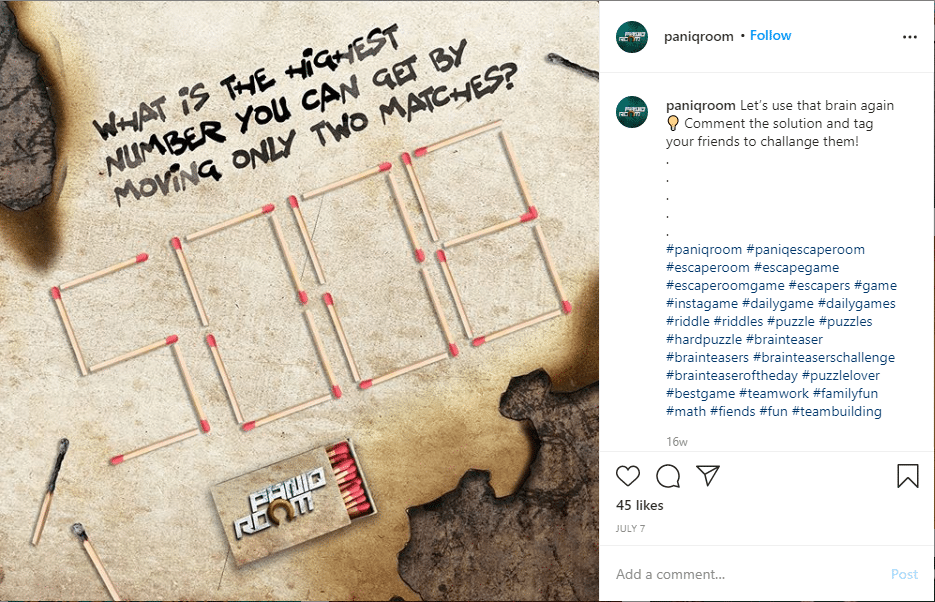 Theresa Lina of Lina Group says, "Help your audience. Many companies make a costly mistake: They lack a theme and point of view that's immediately clear to the audience and adds meaningful value for them. This mistake creates confusion about what you stand for and squanders opportunities to build valuable, differentiated brand equity. In contrast, a single theme and point of view helps make you the go-to for a particular issue. You actively help your audience with insights and stand out."
Mark Hayes of Kintell shares, "On our social media, we regularly chat with subject matter experts, celebrate customer success stories, and give people real insight as to what it's like using our platform. Our audience can enjoy free snippets of expertise courtesy of the experts on our platform, and can decide for themselves whether there's a professional they'd like to speak to."