Many of the best marketing strategies are performance-driven. Whether it's a target conversion rate or number of newsletter subscribers, the focus is on the end result. This is the idea behind performance marketing.
The Performance Marketing Association defines performance marketing as any "online marketing and advertising program in which advertisers and marketing companies are paid when a specific action is completed; such as a sale, lead, or click."
To keep track of all these actions, most companies rely on a performance marketing platform. Today, we'll go over the best performance marketing software available, plus how to determine if performance marketing software is right for your needs.
What is performance marketing software?
A performance marketing platform monitors the ROI of your performance-driven campaigns. It is used to keep track of and analyze a campaign's data points, including leads, clicks, conversions, and bounce rates.
By bringing everything together, performance marketing software lets you easily check performance, know your cost per acquisition, give proper attribution to each conversion, analyze what's working, and optimize your marketing efforts.
Choosing the right performance marketing platform for your needs
Not all performance marketing platforms are the same. Some provide end-to-end solutions for various partner programs, while others are more specialized for specific types, like B2B marketing or affiliate marketing (a popular type of performance marketing).
The key is to choose the performance marketing platform that helps you get the most out of your campaigns.
Our performance marketing platform evaluation criteria
Our team has done extensive research on the leading performance marketing platforms. Read the criteria we used to evaluate each software and our top recommendations below.
| | |
| --- | --- |
| Evaluation criteria | Description |
| Pricing | How much does the software cost? What different plans are available? |
| Free trial or demo available | Does the company offer a free trial, free plan, or demo period for you to try out the software before purchase? |
| Customer service and support | How does the company help assist you when using the software? What are the ways you can contact them for questions or issues? |
| Review score | How do existing users of the performance marketing platform rate the software? Based on an aggregate score from top review sites, our rating is out of 5 stars and indicates how many people reviewed the software. |
| Notable features | What makes the performance marketing software stand out? We've broken down the top features of each, such as analysis and tracking, third-party integrations, and more. |
The top 19 performance marketing platforms
Based on the above evaluation criteria, we've put together a list of the top performance marketing platforms. Learn more about each company and its most popular features below, so you can select the best performance marketing software for your business.
Note: The software is not listed in any order of rank or recommendation. Our aim is to put together a complete source of performance marketing software, and give a clear picture of all the available options.
Referral Rock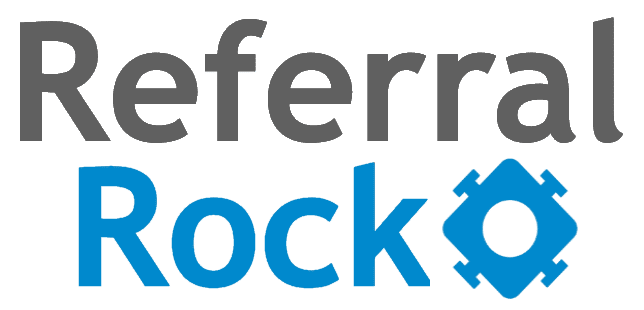 Our very own Referral Rock performance marketing software helps your business accelerate growth by mobilizing brand advocates. Users have the flexibility to manage and automate all types of partnership programs, including channel partner programs, affiliate programs, ambassador programs, and referral programs.
Our robust platform automates every step of the partner management process, allowing your businesses to rapidly scale and measure the success of your partnerships. Keep your partners engaged, accurately track advocacy in real time, automate payouts, and take full control of the partner experience. And our exceptional support team will guide you through every step of the process if you need assistance.
Key features
Track and manage affiliates and leads: Track and capture every purchase made from each affiliate or partner link, and automatically compensate each affiliate. Both you and your partners can monitor campaigns and all key performance indicators right on the platform's dashboard.
Top-notch support: Every plan comes with an onboarding specialist who knows your performance marketing program, your marketing plan, and your goals.
Mobile app and API integration: Referral Rock seamlessly integrates with Hubspot, Salesforce, Zapier, and plenty of other marketing and sales tools you're already using.
Our take: Referral Rock is versatile enough to run and track any type of partner program, and is highly customizable. Having a dedicated onboarding specialist and expert support is extremely beneficial, and you can automate many aspects of your program (including partner engagement). But don't just take our word for it – review sites publish positive ratings relating to customer service, product, and fair pricing.
| | | | |
| --- | --- | --- | --- |
| Pricing | Free demo or trial | Customer support | Review score |
| Starter ($200/month), Growth ($400/month), and Established Business ($800/month); enterprise planalso available | Free demo and trial available | ​​Onboarding specialists, customer success managers, chat support, product and resource guides, support center, webinars | 4.5 (55 reviews) |
---
Trackier
Trackier uses advanced technology and a customer-first approach to help marketers across the globe build great products, create exceptional experiences, and preserve customer privacy.

It caters to every niche of the Ad-tech industry with its three different platforms specially designed for Advertisers, Brands, and App Owners.
Key features
Affiliate Management:

Get real-time insights into your campaign and partner performance, monetize your traffic in real-time by setting up custom targeting parameters such as location, device, etc.

Attribution Solution: Maximize your ROI by optimizing the performance of your digital campaigns with the platform's multi-channel marketing measurement and attribution solution. Accumulate first-party data across all paid, earned, and owned digital marketing channels.
Fraud Detection & Prevention: Trackier's real-time fraud prevention works through cluster analysis, personalized validation rules, in-app fraud rules, and post-attribution fraud detection. It Identifies bots and protects you from attribution fraud with advanced in-app & CPA protection.
Our take: Reviewers say it's easy to use, and are thankful for the helpful support team. The pricing is also relatively competitive. But it's only suitable for tracking creators and partners in an affiliate framework, and not for tracking customer referrals.
| | | | |
| --- | --- | --- | --- |
| Pricing | Free demo or trial | Customer support | Review score |
| Not listed | Free demo and trial available | Knowledge base, phone, email | 4.7 (95 reviews) |
---
Affise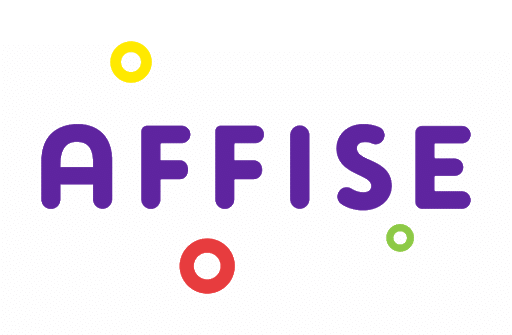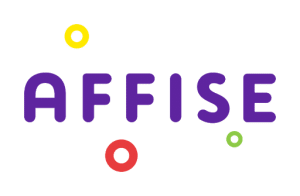 Affise is a performance marketing tool built to manage, track, analyze, and optimize online advertising campaigns in real-time. Operating across industries, from ecommerce to finance to gaming,
Affise is a full-scale technology solution that can be customized for your needs. You can easily create a unique affiliate platform to align with your processes and drive your business forward.
Key features
Robust analysis: Access to 50+ data breakdowns, custom comparison reports, and IP intelligence (by Digital Element)
Optimization tools: Use AI smartlinks, anti-fraud protection, CR optimization, and automatically transfer offers to make sure your advertising campaigns are running smoothly
Extensive customization: Introduce any needed custom integrations, with a tailored UI design, feature-rich API, and third party integrations
Our take: Reviewers say Affise is easy to use, but several have also reported errors and bugs that affect the experience. Others say that competing platforms provide a better user experience. And if you're looking to run performance marketing campaigns outside of the affiliate space, you'll likely want to choose another software.
| | | | |
| --- | --- | --- | --- |
| Pricing | Free demo or trial | Customer support | Review score |
| Entry ($500/month), Scale ($800/month), and Custom (contact company for pricing) | Free trial available | Affise Academy, email, live chat, dedicated onboarding for higher plans | 4.54 (120 reviews) |
---
Anytrack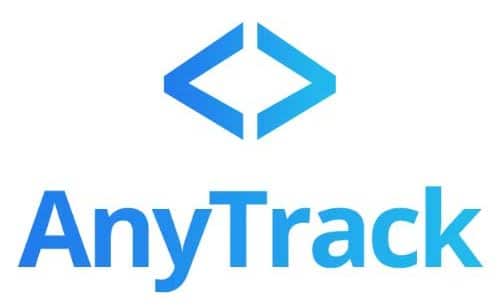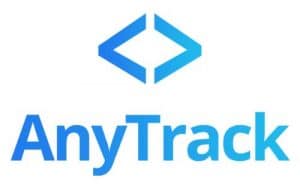 Anytrack is a plug-and-play conversion data platform built for performance marketers. The software automatically tracks conversion data across all your affiliate marketing, content marketing, and analytics channels, while simultaneously building remarketing audiences for you.
The marketing platform offers instant integration with the apps and ad networks you use everyday, helping you grow and scale no matter what your digital marketing strategy.
Key features
AutoTrack and AutoTag: Automatically tag and tracks events, like outbound clicks and forms submissions – without writing code – to guarantee seamless funnel attribution
One tag: Connect your entire marketing ecosystem to the same conversion data and leverage analytics across multiple platforms
Run smart campaigns: Build custom audiences and granular data to run the right campaigns to the right audience at the right time
Our take: It seems like AnyTrack supports a large suite of integrations. But although Anytrack tracks performance well and has a strong support team, some reviewers say that a few key integrations are missing, and that the two lower-priced plans are too limited (as they only allow one tracking pixel per platform).
| | | | |
| --- | --- | --- | --- |
| Pricing | Free demo or trial | Customer support | Review score |
| Basic ($50/month), Personal ($150/month), and Advanced ($300/month) | Free trial available | Knowledge base, FAQ, live chat | 3.97 (6 reviews) |
---
LeadDyno


Since 2014, LeadDyno has been providing affiliate tracking software and marketing automation for businesses of all sizes. The platform is simple enough for those just getting started, with more advanced options for businesses wanting more out of their programs.
LeadDyno's affiliate tracking software can be set up in minutes so you can grow and monitor the performance of your marketing efforts – all from one dashboard.
Key features
One-click integration: Your affiliate portal is automatically set up when you sign on, and integrates with 25+ platforms, including ecommerce, payment processors, and CRM, so you can start tracking immediately
Multiple affiliate tools: Preload shareable content for your affiliates and automatically assign links, coupon codes, and specific URLs to track individual affiliates
Automated marketing and recruitment: Keep affiliates up-to-date with current product offerings, news or other updates by sending them newsletters straight from the dashboard
Our take: LeadDyno is a simple performance marketing solution, designed for basic affiliate campaigns. It might be a good choice if you're an ecommerce business, but it definitely won't work for SaaS businesses or B2Bs with multi-step sales processes.
| | | | |
| --- | --- | --- | --- |
| Pricing | Free demo or trial | Customer support | Review score |
| Starter ($49/month), Plus ($129/month), Pro ($349/month), and Premium ($749/month) | Free trial available | Email, live chat, guides, technical docs 1:1 phone (for Accelerator) | 4.29 (132 reviews) |
---
PartnerStack


PartnerStack was founded with a mission to connect companies and partners together to create incredible growth. The partner management platform accelerates recurring revenue for every kind of partner, all at once. Plus, the software does more than performance marketing work – it helps you build new revenue channels by empowering all your partners to succeed.
Key features
Scale multiple channels: Close more deals, generate new leads, bring traffic to your next campaign, and more – all at once on one platform
Maximize partner performance: Create custom experiences with unique onboarding and marketing assets for each of your partner channels
Automate your partner payouts: Save time by automating partner payments, receiving a single monthly invoice, and integrating with Stripe or PayPal
Our take: PartnerStack mainly focuses on serving B2B and SaaS customers; if you're B2C, it may not work well for you. Also, the platform is run as a partner network, meaning that PartnerStack owns your partners. Partners can compare your program with competing programs at a glance. So, it will be more difficult to recruit and build relationships with partners.
| | | | |
| --- | --- | --- | --- |
| Pricing | Free demo or trial | Customer support | Review score |
| Not listed | Free demo available | Knowledge base, email, ticket system, phone and email (for Growth plan), 1:1 management (for Enterprise plan) | 4.82 (398 reviews) |
---
AffiliateWP