Many of the best marketing strategies are performance-driven. Whether it's a target conversion rate or number of newsletter subscribers, the focus is on the end result. This is the idea behind performance marketing.
The Performance Marketing Association defines performance marketing as any "online marketing and advertising program in which advertisers and marketing companies are paid when a specific action is completed; such as a sale, lead, or click."
To keep track of all these actions, most companies rely on a performance marketing platform. Today, we'll go over the best performance marketing software available, plus how to determine if performance marketing software is right for your needs.
What is performance marketing software?
A performance marketing platform monitors the ROI of your performance-driven campaigns. It is used to keep track of and analyze a campaign's data points, including leads, clicks, conversions, and bounce rates.
By bringing everything together, performance marketing software lets you easily check performance, know your cost per acquisition, give proper attribution to each conversion, analyze what's working, and optimize your marketing efforts.
Choosing the right performance marketing platform for your needs
Not all performance marketing platforms are the same. Some provide end-to-end solutions for various partner programs, while others are more specialized for specific types, like B2B marketing or affiliate marketing (a popular type of performance marketing).
The key is to choose the performance marketing platform that helps you get the most out of your campaigns.
Our performance marketing platform evaluation criteria
Our team has done extensive research on the leading performance marketing platforms. Read the criteria we used to evaluate each software and our top recommendations below.
| | |
| --- | --- |
| Evaluation criteria | Description |
| Pricing | How much does the software cost? What different plans are available? |
| Free trial or demo available | Does the company offer a free trial, free plan, or demo period for you to try out the software before purchase? |
| Customer service and support | How does the company help assist you when using the software? What are the ways you can contact them for questions or issues? |
| Review score | How do existing users of the performance marketing platform rate the software? Based on an aggregate score from top review sites, our rating is out of 5 stars and indicates how many people reviewed the software. |
| Notable features | What makes the performance marketing software stand out? We've broken down the top features of each, such as analysis and tracking, third-party integrations, and more. |
The top 19 performance marketing platforms
Based on the above evaluation criteria, we've put together a list of the top performance marketing platforms. Learn more about each company and its most popular features below, so you can select the best performance marketing software for your business.
Note: The software is not listed in any order of rank or recommendation. Our aim is to put together a complete source of performance marketing software, and give a clear picture of all the available options.
Referral Rock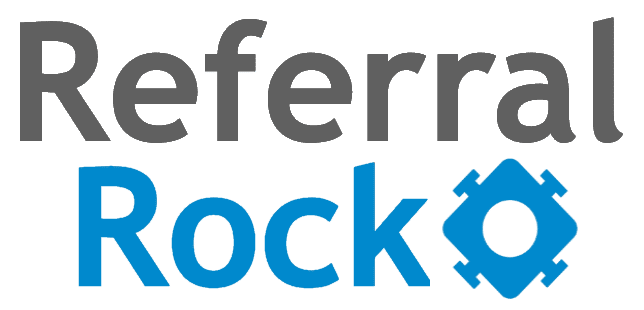 Our very own Referral Rock performance marketing software helps your business accelerate growth by mobilizing brand advocates. Users have the flexibility to manage and automate all types of partnership programs, including channel partner programs, affiliate programs, ambassador programs, and referral programs.
Our robust platform automates every step of the partner management process, allowing your businesses to rapidly scale and measure the success of your partnerships. Keep your partners engaged, accurately track advocacy in real time, automate payouts, and take full control of the partner experience. And our exceptional support team will guide you through every step of the process if you need assistance.
Key features
Track and manage affiliates and leads: Track and capture every purchase made from each affiliate or partner link, and automatically compensate each affiliate. Both you and your partners can monitor campaigns and all key performance indicators right on the platform's dashboard.
Top-notch support: Every plan comes with an onboarding specialist who knows your performance marketing program, your marketing plan, and your goals.
Mobile app and API integration: Referral Rock seamlessly integrates with Hubspot, Salesforce, Zapier, and plenty of other marketing and sales tools you're already using.
Our take: Referral Rock is versatile enough to run and track any type of partner program, and is highly customizable. Having a dedicated onboarding specialist and expert support is extremely beneficial, and you can automate many aspects of your program (including partner engagement). But don't just take our word for it – review sites publish positive ratings relating to customer service, product, and fair pricing.
| | | | |
| --- | --- | --- | --- |
| Pricing | Free demo or trial | Customer support | Review score |
| Starter ($200/month), Growth ($400/month), and Established Business ($800/month); enterprise planalso available | Free demo and trial available | ​​Onboarding specialists, customer success managers, chat support, product and resource guides, support center, webinars | 4.5 (55 reviews) |
---
Trackier
Trackier uses advanced technology and a customer-first approach to help marketers across the globe build great products, create exceptional experiences, and preserve customer privacy.

It caters to every niche of the Ad-tech industry with its three different platforms specially designed for Advertisers, Brands, and App Owners.
Key features
Affiliate Management:

Get real-time insights into your campaign and partner performance, monetize your traffic in real-time by setting up custom targeting parameters such as location, device, etc.

Attribution Solution: Maximize your ROI by optimizing the performance of your digital campaigns with the platform's multi-channel marketing measurement and attribution solution. Accumulate first-party data across all paid, earned, and owned digital marketing channels.
Fraud Detection & Prevention: Trackier's real-time fraud prevention works through cluster analysis, personalized validation rules, in-app fraud rules, and post-attribution fraud detection. It Identifies bots and protects you from attribution fraud with advanced in-app & CPA protection.
Our take: Reviewers say it's easy to use, and are thankful for the helpful support team. The pricing is also relatively competitive. But it's only suitable for tracking creators and partners in an affiliate framework, and not for tracking customer referrals.
| | | | |
| --- | --- | --- | --- |
| Pricing | Free demo or trial | Customer support | Review score |
| Not listed | Free demo and trial available | Knowledge base, phone, email | 4.7 (95 reviews) |
---
Affise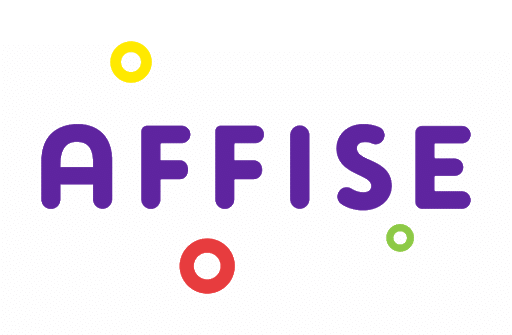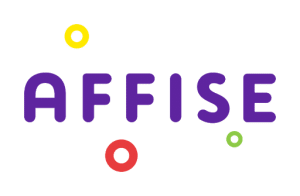 Affise is a performance marketing tool built to manage, track, analyze, and optimize online advertising campaigns in real-time. Operating across industries, from ecommerce to finance to gaming,
Affise is a full-scale technology solution that can be customized for your needs. You can easily create a unique affiliate platform to align with your processes and drive your business forward.
Key features
Robust analysis: Access to 50+ data breakdowns, custom comparison reports, and IP intelligence (by Digital Element)
Optimization tools: Use AI smartlinks, anti-fraud protection, CR optimization, and automatically transfer offers to make sure your advertising campaigns are running smoothly
Extensive customization: Introduce any needed custom integrations, with a tailored UI design, feature-rich API, and third party integrations
Our take: Reviewers say Affise is easy to use, but several have also reported errors and bugs that affect the experience. Others say that competing platforms provide a better user experience. And if you're looking to run performance marketing campaigns outside of the affiliate space, you'll likely want to choose another software.
| | | | |
| --- | --- | --- | --- |
| Pricing | Free demo or trial | Customer support | Review score |
| Entry ($500/month), Scale ($800/month), and Custom (contact company for pricing) | Free trial available | Affise Academy, email, live chat, dedicated onboarding for higher plans | 4.54 (120 reviews) |
---
Anytrack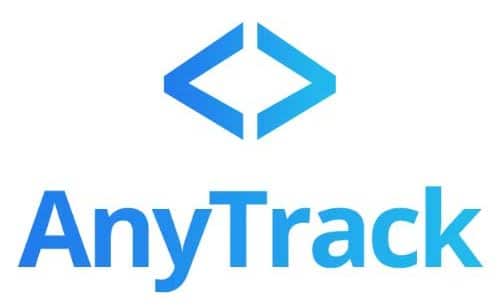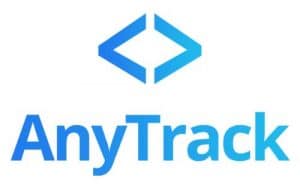 Anytrack is a plug-and-play conversion data platform built for performance marketers. The software automatically tracks conversion data across all your affiliate marketing, content marketing, and analytics channels, while simultaneously building remarketing audiences for you.
The marketing platform offers instant integration with the apps and ad networks you use everyday, helping you grow and scale no matter what your digital marketing strategy.
Key features
AutoTrack and AutoTag: Automatically tag and tracks events, like outbound clicks and forms submissions – without writing code – to guarantee seamless funnel attribution
One tag: Connect your entire marketing ecosystem to the same conversion data and leverage analytics across multiple platforms
Run smart campaigns: Build custom audiences and granular data to run the right campaigns to the right audience at the right time
Our take: It seems like AnyTrack supports a large suite of integrations. But although Anytrack tracks performance well and has a strong support team, some reviewers say that a few key integrations are missing, and that the two lower-priced plans are too limited (as they only allow one tracking pixel per platform).
| | | | |
| --- | --- | --- | --- |
| Pricing | Free demo or trial | Customer support | Review score |
| Basic ($50/month), Personal ($150/month), and Advanced ($300/month) | Free trial available | Knowledge base, FAQ, live chat | 3.97 (6 reviews) |
---
LeadDyno


Since 2014, LeadDyno has been providing affiliate tracking software and marketing automation for businesses of all sizes. The platform is simple enough for those just getting started, with more advanced options for businesses wanting more out of their programs.
LeadDyno's affiliate tracking software can be set up in minutes so you can grow and monitor the performance of your marketing efforts – all from one dashboard.
Key features
One-click integration: Your affiliate portal is automatically set up when you sign on, and integrates with 25+ platforms, including ecommerce, payment processors, and CRM, so you can start tracking immediately
Multiple affiliate tools: Preload shareable content for your affiliates and automatically assign links, coupon codes, and specific URLs to track individual affiliates
Automated marketing and recruitment: Keep affiliates up-to-date with current product offerings, news or other updates by sending them newsletters straight from the dashboard
Our take: LeadDyno is a simple performance marketing solution, designed for basic affiliate campaigns. It might be a good choice if you're an ecommerce business, but it definitely won't work for SaaS businesses or B2Bs with multi-step sales processes.
| | | | |
| --- | --- | --- | --- |
| Pricing | Free demo or trial | Customer support | Review score |
| Starter ($49/month), Plus ($129/month), Pro ($349/month), and Premium ($749/month) | Free trial available | Email, live chat, guides, technical docs 1:1 phone (for Accelerator) | 4.29 (132 reviews) |
---
PartnerStack


PartnerStack was founded with a mission to connect companies and partners together to create incredible growth. The partner management platform accelerates recurring revenue for every kind of partner, all at once. Plus, the software does more than performance marketing work – it helps you build new revenue channels by empowering all your partners to succeed.
Key features
Scale multiple channels: Close more deals, generate new leads, bring traffic to your next campaign, and more – all at once on one platform
Maximize partner performance: Create custom experiences with unique onboarding and marketing assets for each of your partner channels
Automate your partner payouts: Save time by automating partner payments, receiving a single monthly invoice, and integrating with Stripe or PayPal
Our take: PartnerStack mainly focuses on serving B2B and SaaS customers; if you're B2C, it may not work well for you. Also, the platform is run as a partner network, meaning that PartnerStack owns your partners. Partners can compare your program with competing programs at a glance. So, it will be more difficult to recruit and build relationships with partners.
| | | | |
| --- | --- | --- | --- |
| Pricing | Free demo or trial | Customer support | Review score |
| Not listed | Free demo available | Knowledge base, email, ticket system, phone and email (for Growth plan), 1:1 management (for Enterprise plan) | 4.82 (398 reviews) |
---
AffiliateWP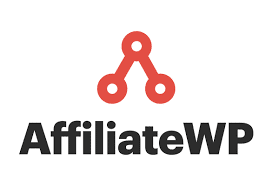 AffiliateWP provides advanced affiliate and referral tracking, integrated seamlessly into your WordPress or WooCommerce site. You can create a full-featured affiliate program with a dashboard, real-time reports and graphs, and an easy payout system.
Easy to set up and packed full of features, you can use the performance marketing platform to rank higher, boost traffic, and increase sales.
Key features
Easy setup and integration: Your affiliate program will be up and running in minutes, with simple installation and activation on the popular WordPress platform
Accurate affiliate tracking: Tracks affiliate referrals, earnings, and registrations (even on servers with aggressive caching) in real-time with no delay
Performance-ready on WordPress: Thoroughly tested and built with speed in mind, performing beautifully on all WordPress sites, no matter what size or industry
Our take: AffiliateWP boasts several detailed performance tracking and affiliate management features built especially for WordPress and WooCommerce. But if you're using another ecommerce platform (like Shopify or BigCommerce), AffiliateWP isn't the right option for you.
| | | | |
| --- | --- | --- | --- |
| Pricing | Free demo or trial | Customer support | Review score |
| Personal ($149/year), Plus ($199/year), and Professional ($299/year) | N/A | Knowledge base, documentation, email (for Plus and Professional) | 4.58 (103 reviews) |
---
Tapfiliate


Tapfiliate allows you to "tap into affiliate marketing today." Their cloud-based marketing platform facilitates easy creation, tracking, and growth of affiliate and referral marketing programs for ecommerce and SaaS companies. By integrating seamlessly with your site in just minutes,
Tapfiliate can help you launch affiliate marketing programs, reward brand ambassadors, and begin boosting sales.
Key features
Affiliate autopilot: Set up a personal, branded affiliate dashboard that can onboard affiliates quickly and easily, and give them access to all the assets they need to promote your business
Plug-and-play integrations: An all-in-one, customizable solution with 33 easy copy/paste integrations, from 3Dcart to Zapier
Variety of rewards: Incentivize your best affiliates and partners with performance bonuses and recurring commission, whether fixed or percentage-based, per product category
Our take: It seems like Tapfiliate offers a good suite of customization and tracking features at a reasonable price price. We couldn't find much in the way of customer support, though, other than self-service docs. Some reviewers also note that you can't pay affiliates from the platform, so that's another drawback. And the fact that they're connected with a partner network gives us pause, as this may mean you'll lose out on control of some of your affiliates.
| | | | |
| --- | --- | --- | --- |
| Pricing | Free demo or trial | Customer support | Review score |
| Essential ($89/month), Pro ($149/month), and Enterprise (contact company for pricing) | Free trial available | Live chat, knowledge base, premium support (for Pro) customer success manager (for Enterprise) | 4.48 (68 reviews) |
---
Impact


Impact aims to transform the way enterprises manage and optimize their marketing partnerships. Using science and technology to create transformational growth, the platform helps you scale every type of partnership – affiliates, influencers, strategic business partners, and more.
Impact's performance marketing platform has a suite of products built for partner management, business development, and optimizing every stage of the partnership life cycle.
Key features
Impact partnership automation: Orchestrate all forms of referral partnerships by automating actions through the unified framework of the partnership life cycle
Gain new partners: Discover and connect with global partners using enhanced content-based discovery, and add them to your partnership program with ease
Partner engagement tools: Keep your partners engaged and measure their performance with proactive messaging and automated workflows
Our take: Impact isn't transparent about pricing, as it's a robust but expensive option for enterprises. It may be suitable if your business is very large, but it definitely won't work for small to medium-sized companies. Impact also has a steep learning curve.
| | | | |
| --- | --- | --- | --- |
| Pricing | Free demo or trial | Customer support | Review score |
| Not listed | Free demo available | Glossary, live chat, phone, email | 4.3 (187 reviews) |
---
Refersion

Refersion was designed to make performance marketing easy. By providing all the necessary tools to help you quickly create and launch your own promotion network, the platform leaves you free to focus on growing your revenue and business.
Refersion is known for being extremely user-friendly and easy to set up in six minutes or less. From there, you can customize the performance marketing platform to suit your marketing needs.
Key features
Track all digital sales: Integrate with your ecommerce platform and instantly start tracking all digital sales from anywhere in real-time.
Automated commissions: With unlimited commission structures and automated affiliate commissions, you can save time and manage your marketing through recurring performance reports
Improved affiliate relationships: Make the most of your partnerships with personalized affiliate portal, an analytics performance dashboard, and commission payment visibility
Our take: Refersion is a very basic platform, so it's only suitable for simple referral and affiliate structures. Be aware that it's prone to issues and bugging, according to several reviewers. It can also be hard to set up.
| | | | |
| --- | --- | --- | --- |
| Pricing | Free demo or trial | Customer support | Review score |
| Professional ($99/month),  Business ($249/month), and Enterprise (contact company for pricing) | Free demo and trial available | Email, live chat, phone, knowledge base (support hub), video, webinar | 3.96 (74 reviews) |
---
ClickMeter

ClickMeter's goal is to help marketers better manage their marketing links and maximize their conversion rates. With a suite of online tools available, you can monitor, compare, and optimize all your links on a single performance marketing platform.
ClickMeter can also be customized for your specific program, whether you're an agency, advertiser, publisher, or managing an affiliate program.
Key features
Visitor analytics: Assess visitor's click-through-rates on your banner ads, pay-per-click (PPC), cost per click (CPC), and other marketing using a variety of metrics, and route them to the landing page where they yield the best conversion rates
In-depth tracking: Collect all kinds of data from clicks on your links, including geolocation, browser and device type, visitor type, and more
Easy analysis: Discover at a glance how your marketing campaigns are going with trend reports, conversion comparison tables, and detailed data point reports
Our take: It sounds like ClickMeter will be discontinued soon and replaced by a sister service called Rebrandly; a lot of this transitioning has already started. And even though Rebrandly has robust link creation and tracking features, it was hard to find info on how it pays affiliates and partners.
| | | | |
| --- | --- | --- | --- |
| Pricing | Free demo or trial | Customer support | Review score |
| Medium ($29/month), Large ($99/month), X-Large ($349/month), and Custom (contact company for pricing) | N/A | Email, video tutorials, knowledge base (support center) | 3.9 (9 reviews) |
---
Scaleo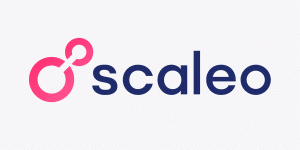 Scaleo brings more than 10 years of experience in tracking technologies and building affiliate software. The result is a cutting-edge "affiliate marketing software you'll finally love."
Built for affiliate networks, advertisers, and media buyers, Scaleo is a simple interface with lightning-fast performance, yet still packed with unique AI and machine learning features.
Key features
Anti-fraud logic: In-house Anti-Fraud Logic™ combines and analyzes dozens of internal and external measuring points to detect and eliminate fraud traffic in real-time
Lightning-fast interface: Enjoy a seamless user experience with an intuitive interface, dozens of convenient filters, blazing-fast data reports, and redirection tracking
Advanced targeting options: Add up to 10+ advanced targeting and segmentation rules to reach the right target audience and achieve the best results
Our take: The detailed focus on preventing fraud is definitely an advantage. The use of AI is interesting, but we're unclear about how this may help you manage and track your affiliates' performance.
| | | | |
| --- | --- | --- | --- |
| Pricing | Free demo or trial | Customer support | Review score |
| Essentials ($336/year), Professional ($1,020/year), Teams ($5,380/year), and Enterprise (contact company for pricing) | Free demo and trial available | Live chat, email, phone, knowledge base | 4.8 (44 reviews) |
---
Voluum


What kind of ads do you run? Voluum controls all your campaigns from one ad tracker. Its quick reporting can easily monitor over 30 metrics per visit, click, and conversion from all your traffic sources in real time.
As a cloud-hosted tracking software, your entire team can access data analytics insights and AI-powered optimization tools wherever they are.
Key features
Traffic distribution AI: Quickly find the most profitable combinations of ads and landing pages that are proven to work for your specific audience
Automizer: Connect the platform to your traffic sources via API integration, allowing you to create auto-rules, change bids, and perform other actions on your campaign
Anti-fraud kit: Automatically analyze your traffic in real time using 10 different metrics to identify suspicious behavior in your traffic
Our take: Voluum is all about performance tracking, especially in the ad and partnership spaces. The robust data it collects and aggregates is a definite plus, and the AI optimization is likely an advantage in this day and age. But it doesn't have the tools you'll need to manage affiliates and partners. Integrations are also a bit limited.
| | | | |
| --- | --- | --- | --- |
| Pricing | Free demo or trial | Customer support | Review score |
| Profit ($149/month), Scale ($299/month), Start-up ($499/month), Agency ($999/month), and Enterprise ($1,999/month) | Free demo and trial available | Live chat, documentation, video tutorials, webinars, dedicated support, guides, onboarding, Q&A session | 4.65 (221 reviews) |
---
CAKE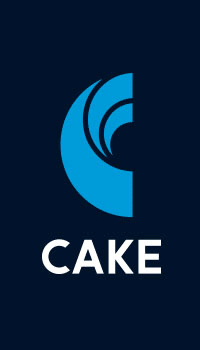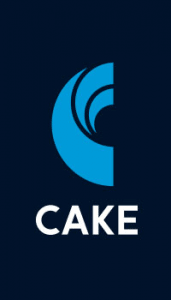 Revolutionizing the performance marketing space, CAKE empowers organizations with the insights to measure the impact of their marketing effort and make intelligent marketing decisions. The company strives to make its product simple, so you can easily manage, monitor, and optimize performance marketing in real-time.
CAKE's performance marketing platform brings clarity to your campaigns and makes the most of your digital ad spend.
Key features
Multichannel marketing: The attribution software provides performance marketers with the tools needed to measure digital campaigns holistically across marketing channels
Intelligent lead routing: Capture, validate, and distribute leads in real-time, and measure closed-loop performance to optimize acquisition efforts
Secure, dependable data: All data is safe, with an enterprise-grade platform and world-class infrastructure that are subject to ongoing GDPR efforts and additional security regulations
Our take: CAKE offers plenty of features to customize your performance marketing campaigns, monitor affiliate data, and help prevent  fraud. Unfortunately, the platform isn't transparent about pricing, so it's hard to say how much you'll need to invest. It's likely on the expensive side, meaning it may be out of reach if your business isn't big enough.
| | | | |
| --- | --- | --- | --- |
| Pricing | Free demo or trial | Customer support | Review score |
| Not listed | Free demo available | Email, phone, webinars, knowledge base, ticket support | 4.5 (76 reviews) |
---
TUNE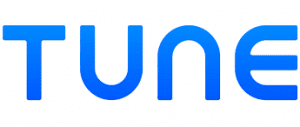 TUNE helps you "partner the way you want to," with a flexible SaaS platform for managing marketing partnerships across mobile and web.
As one of the first cloud-based platforms to support affiliate marketing, TUNE has grown to support the expansion of every performance partnership that marketers and their teams want to manage. In addition to affiliate marketing, you can maximize ROI of business development relationships, influencers, content marketers, networks, and other types of partnerships.
Key features
Branded partner experience: Powerful tools to integrate, manage, and compensate your marketing partnerships, plus over 650 endpoints to personalize and differentiate your business
Intelligent tools: Advanced automation tools to streamline workflows and minimize risk, as well as real-time reporting and data streaming power better decision-making
Secure controls: High standards in safeguarding the data of your business and end users, with SOC 2 Type II and SOC 1 Type II certification, GDPR compliance, proactive fraud prevention, and more
Our take: TUNE boasts a wealth of tracking and customization features to take advantage of. However, some reviewers say the learning curve is steep when you're first starting out with TUNE, so things may be rough for beginners. Plus, their plans are pricey, relative to the features they offer.
| | | | |
| --- | --- | --- | --- |
| Pricing | Free demo or trial | Customer support | Review score |
| 3 plans for Advertisers (starts at $599/month) and 2 plans for Networks (starts at $899/month) | Free trial available | Live chat, email, phone, guides, TUNE academy, webinars, customer success manager (for Scale and Custom) dev team (for Custom) | 4.33 (166 reviews) |
---
Post Affiliate Pro

Post Affiliate Pro helps run your entire affiliate program from top to bottom. Its dashboard is built for both merchants and affiliates, with over 170 CMS and payment gateway integrations.
Offering personalized commission structures and settings, Post Affiliate Pro's performance marketing platform is intuitive, fast, and infinitely expandable – allowing it will grow with your business.
Key features
Tracking methods: Implement multiple unique tracking methods, with support for all types of affiliate links and matrixes, which results in the most accurate affiliate tracking software on the market
Various commissions: Assign the best commission for every partner you work with, including commissions per action, commission groups, assign lifetime commissions, or multi-tier commissions
Advanced tracking tools: Using what's called SubID or ad channels tracking, you can know exactly which of your promotions efforts are bringing in the best results
Our take: Post Affiliate Pro has lots of integrations, so there's a good chance it will fit well with your existing marketing mix. It also offers lots of flexibility in design, promotional options, and affiliate compensation. But some reviewers have said it can be confusing and shaky, and support also gets mixed reviews.
| | | | |
| --- | --- | --- | --- |
| Pricing | Free demo or trial | Customer support | Review score |
| Pro ($129/month), Ultimate ($249/month), and Network ($599/month) | Free demo and trial available | Email, live chat, forum knowledge base, learning center | 4.58 (633 reviews) |
---
Everflow

Everflow was created to provide a cutting-edge platform that addressed the complexities, scale, and functionality required by modern marketers. Its "smarter partner marketing platform" helps businesses drive performance from every partnership: affiliates, influencers, referring customers, media buying partners, and more.
With robust features that are constantly updated to suit your marketing needs, Everflow helps make partnership marketing your best channel.
Key features
Track performance without using links: Go past traditional tracking links that drive more performance from more types of partners, including direct linking, tracking code URLs, and impression tracking
EverXchange curated partner marketplace: Connect with partners driving performance through social media platforms, native advertising, search engine marketing (SEM), and more
Deep reporting and analysis at scale: Easily break down partner performance by each placement, with drill-down reporting that's fast and in real-time
Our take: Everflow lets you manage several types of partners and performance campaigns, and they also have a partner discovery solution to help you strategically launch campaigns. However, current clients report that it's hard to navigate and use. And we wonder if the partner discovery solution is similar to a network, or if you still maintain control over partner data.
| | | | |
| --- | --- | --- | --- |
| Pricing | Free demo or trial | Customer support | Review score |
| Core ($750/month), and Custom (contact company for pricing) | Free demo available | In-platform live chat, email, phone, support tickets, helpdesk, pre-launch training calls, full data and setup migrations | 4.82 (158 reviews) |
---
Partnerize

Partnerize helps brands unlock the full potential of their partnerships, elevating the channel into a primary business driver. Its partner automation platform is an end-to-end, SaaS-based solution for forming, managing, analyzing, and predicting the future results of your partner marketing programs.
Partnerize delivers the performance marketing software and tools to automate workflows, optimize performance, and maximize your return on media investment.
Key features
Partner discovery: Leverage the AI-powered partner discovery tool that individually analyzes all active partners and recommends those that can drive great scale for your campaigns
More commission options: Set partnership management commission terms that align to specific KPIs, like acquisition, reactivation, AOV, and LTV
Track every customer action: Track every buyer action, from first-click to conversion, and pair events with no limits
Our take: Partnerize lets you manage several types of partners, but reviewers say the platform can be hard to use. Partnerize also operates using a network model. Although the Partnerize network makes finding partners easier, all potential partners can compare your program side-by-side with competing programs. So, it will be hard to recruit and build relationships with partners, and you won't truly own the partners you recruit.
| | | | |
| --- | --- | --- | --- |
| Pricing | Free demo or trial | Customer support | Review score |
| Not listed | Free demo available | Live chat, phone, learning catalog, learning resources hub | 4.55 (71 reviews) |
---
Fintel Connect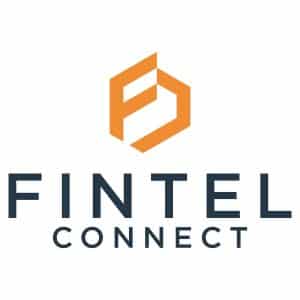 As suggested by the name, Fintel Connect specializes in driving growth and innovation in the financial services space. Its mission is to support clients, partners, and publishers with the right tools and insights to help grow digital acquisition in a scalable and efficient way.
The fintech platform helps financial brands save time and money, while optimizing their digital acquisition.
Key features
Data at your fingertips: Have the transparency you need to easily track, monitor, manage, and scale your campaign results, all in one place
Expert affiliate management: Leverage a team of expert performance marketers to support affiliate channel growth and stay on top of mind with your partners
Next gen marketing tools: Optimize your marketing efforts with ease, with self-serve dynamic marketing tools, product feeds, animated banners, text links, widgets, and more
Our take: Fintel Connect is very niche. If you fit their niche, you may find some unique benefits. But if you aren't in financial services, the platform won't work for you. Plus, the platform isn't transparent about pricing, so it's likely expensive.
| | | | |
| --- | --- | --- | --- |
| Pricing | Free demo or trial | Customer support | Review score |
| Not listed | N/A | Email, phone | 4.8 (27 reviews) |
---
Benefits of using performance marketing software
Now that you've seen the top performance marketing platforms, let's review the benefits of using one. Performance marketing has been growing in popularity in recent years. It's completely trackable, transparent, and very low risk. You only pay after the desired action is complete – no unclear, upfront costs.
Built-in analytics and customizable dashboards present a clear picture of how all your performance marketing campaigns are doing. And thanks to advances in tracking and attribution, performance marketing software can measure almost every action so you can see what's working and what's not.
There are many benefits to using performance marketing software for your campaigns:
Brings important campaign data all in one place
Accessible by the entire team
Real-time data collection and tracking
Easy to perform and analyze A/B testing
Builds brand awareness and customer engagement
Automatic attribution and performance reporting
Integration with other platforms and software
Payout management
Email notifications
Fraud protection and added security
Of course, the exact features and benefits depend on the performance marketing platform, as you've seen above. But by choosing one that streamlines and analyzes your campaign data, you can better optimize your performance marketing to increase results and ROI.
Is performance marketing software right for you?
Performance marketing can benefit almost every business. And if you're currently running (or thinking of running) a performance marketing campaign, dedicated software is a big help.
Over the years, performance marketing has grown to encompass different media channels and payment models.
For example, affiliate marketing is a subset of performance marketing that gives commission for every sale an affiliate generates. Or a company can publish sponsored content on another site, and pay for every visitor who ends up booking a free trial.
Note: Performance marketing ties payments to measurable actions, like a lead, sale, or other conversion. While some marketing may be performance-based, like SEO or brand strategy, they aren't technically performance marketing because you don't pay for results.
If you're more interested in software for other marketing campaigns, here are a few options:
Performance marketing platforms: Wrapping things up
Performance marketing combines strategy and technology to help you get the most out of your campaigns. It's completely measurable and trackable – down to every click.
Using a performance marketing platform can help you manage all your ongoing partnerships and campaigns. Done right, performance marketing can deliver win-win opportunities for all parties involved.