Why is improving customer service so important?
Businesses put so much effort into finding new customers that they often overlook and forget the importance of returning customers. Studies show that these repeat customers generally spend more money than new customers, and are much more likely to refer your business to other people.
In addition, it's estimated that it is more expensive to attract a new customer than it is to retain an existing one. When someone makes a second purchase, they increase their chances of returning to your business from 27% to 45%—and this likelihood continues to grow with each additional purchase. Which is exactly why you should want to improve customer service experience. Providing a great customer experience every day should be an essential part of your business plan.
Here are a few ways to make sure your sales and marketing align better, by improving customer service.
Why is customer service important?
How do you improve customer service?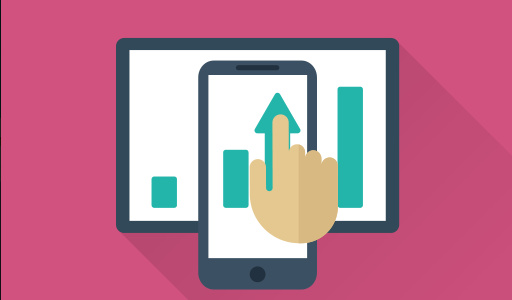 What does this mean for you?
It goes beyond the call center
Why consistency is key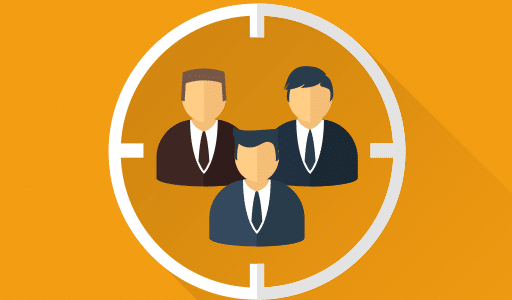 Be a customer first business
Why improving customer service is important
This all boils down to using customer marketing tactics. Happy customers, who feel like they are appreciated can do quite a lot for your business. Think about it, a happy customer is more likely to give good customer feedback by writing a positive review, refer your business, and even become a frequent shopper. When you provide a good experience, your customers will thank you – in a way that helps build your business! This is exactly why you should support customers whenever you can. 
Studies show that these repeat customers generally spend more money than new customers, and are much more likely to refer your business to other people. In addition, various sources estimate that it is anywhere from 3 to 30 times as expensive to attract a new customer as it is to retain an existing one.  

How to improve customer service: start at the top
All businesses should realize that a customer service representative needs to create a good experience for all customers and that this should be a top priority. In fact, improving customer service should be a priority all the way up the chain.  People should see their leadership, managers, company founders, etc. use good customer practices.
If the top tier people can't instill this practice, then the rest of the chain may not think it's a priority. People act by example, so if an employee sees that their manager doesn't care, they may stop caring too.
Customer service should be funneled from the top. If there is not a good focus on it from the top, people on the opposite spectrum may not feel like is it a valued component of the company either. This is just one way to improve the service given to the customer. There are many other ways to improve customer service using relationship marketing techniques: see our tips below. 
Find the right people
Finding the right employees will set you up for success. Most of the time, good spirits, and company pride will trickle down the line. However, there are occasions when a person just doesn't fit the part. This could be a quick fix by simply providing extra training for employees so that they understand the company's values. It could also mean moving a person to a better fitting department so that they can use their skills properly.
People are unlikely to forget a bad interaction with your employees. So it is essential that you hire the right people and/or offer an extraordinary online customer support team.
Know the customer
Another important part of great service is to make sure employees know and understand who your customers are. Creating a customer company will greatly benefit you. If employees know who they are working with, they can better adjust the customer's experience.
Customers like when you personalize their experience. So get to know your customers. Giving even the slightest touch of personalization can improve your customer interactions. Mention them by name—everyone loves being addressed by name. 
But personalization goes beyond this. Other ways to personalize an experience for your customers include sending coupons for products they tend to purchase most, personally responding to their comments on social media, creating dedicated check-in call times with assigned customer representatives, and sending birthday gifts. And never underestimate the power of listening to personal details your customers mention, then weaving them into a conversation.

Just be nice
Part of being a professional is being nice.  Regardless of who you are dealing with, your best bet at having a good outcome is to use empathy.
Treat your customers with kindness, no matter if they're chatting positively, asking a question, or venting about a problem. Yes, that means controlling your temper when dealing with impatient and irate customers. That also means being nice to the people who decide they need help during the last two minutes of your workday. By being nice to your customers, you are increasing the chances of them coming back. At the very least you are avoiding a completely ruthless customer review.
Pay attention to your tone and phrasing
You're committed to addressing your customers' needs and helping them resolve problems. Be sure that your tone doesn't make them question your commitment. Carefully evaluate the words you use when you write or speak, as well as the way you sound (or if you're writing a message, the way your phrasing sounds when you read it out loud).
Be conversational, not stuffy or robotic. Talk like your customers—casually and in layman's terms.
Also, speak or write with a gracious tone, not a dismissive or passive-aggressive one.
And always use positive phrasing. Negative language can sound like you don't care about your customers' needs, and may unintentionally lead to conflicts. In contrast, positive language projects kindness, care, and calmness.
Not talking to a customer in person? Double and triple-check that your messages feel kind, conversational, and personal. Tone is a lot harder to transmit in writing.
Listen actively to meet needs
Careful listening is essential to understanding customers' needs and delivering personalized service.
Use the active listening strategy: When your customers pose a question or problem on the phone, in live chat, or in person, repeat it back to them in your own words, to clarify what they're saying and confirm you understand.
If a customer has a pressing question or problem, walk them through the steps needed to solve it. Focus on meeting their needs rather than rushing them through the process. Yes, promptly responding to an inquiry and working towards a solution is important. However, the quality of the customer service you deliver is always more crucial than speed.
Simply pay attention
Being attentive is crucial in any customer service scenario. Typically, people contact customer service when they are experiencing an issue. You are their gatekeeper to having their problems solved. So when you show them you are listening to their concerns they respond back positively and remain patient. Thus, giving you more time to figure out a solution.
Another reason paying attention is so important is because it can give you insight into common themes and product issues. Thus, allowing you to gauge how big of an issue the problem is.
For example, a customer sends you a message stating that they are unable to find where to delete a customer out of their database. This isn't the first time a customer has complained about this issue, so you come to the conclusion that your UI is difficult to navigate. You suggest updating the UI to your team and let your customer know that you are currently updating the UI, so you give the customer a workaround in the meantime. Then, once your team has made the update, you reach out to those experiencing that specific issue and let them know the new and improved way of deleting customers from their database.
As you can see, by simply paying attention and listening to the feedback you can gain insight into what is and isn't working. Allowing you to make the necessary changes.
What it means to have great customer service
A great customer service rep is essential to making your business stand out from the rest of the crowd, and it is key in customer retention. This is true for all types of business, online, brick-and-mortar businesses, call centers, etc. One bad interaction could easily keep customers from returning in the future and it could lead to receiving bad customer feedback.
According to 1st Financial Training Services, 96% of unhappy customers will not complain, but 91% of them will simply leave and never come back. Which can be difficult to come back from.  
In fact, solid customer service skills are likely to decrease your overall problems. When your team members hold up to company standards, and your customers all receive great support – it's a match made in heaven. This means you don't have to spend time working on ways to recoup after a negative experience or a bad review. Improving customer service is vital to sustaining and growing your business.
All businesses should provide a solid customer experience
Any employee who is in contact with customers needs to know the right way to interact with them. The in-store experience is key in determining if someone will come back to shop. Your staff should be as friendly and helpful as possible and make sure the customer's experience is a pleasant one. 
Even online businesses have great customer relationships. 
For example: After customers make a purchase, send them follow-up emails thanking them for their business. You can do little things that go the extra mile as well. Like saving their cart items, or creating easy account logins (social media is great for this). Providing a great customer experience doesn't only mean being nice, it means being helpful too.

For more strategies to go above and beyond with customer service, including little surprises that go the extra mile, be sure to check out our customer service tips article.
Customer service goes beyond the call center
Customers expect you to be knowledgeable about the product or service at hand. You, as an employee or business owner, need to make sure your support team is on point. As customer retention is less expensive than locating new customers (which is a completely different beast, itself). 
Many businesses find it imperative to provide support in other styles. This is exactly why knowledge base information has become popular. Customers appreciate being able to immediately get answers to their questions – even if you're not around. Today's consumers also appreciate real and quick conversations – like live chat. Both of these options provide alternative forms of good customer service – that are actually highly effective. Another way to make the lives of customers easier is to use customer scheduling software. This will allow customers to schedule meetings with you, even if you're not around to answer their call. 
Working to resolve bad customer experiences is vital
It's imperative to track customer satisfaction. You should have a process for dealing with unhappy customers (considering the situation) – as it will help you fight against churn and deflect bad reviews. Bad reviews could be detrimental to your business' reputation, and they tend to spread quickly. 
But, the better the process you have for helping and considering customer needs, the happier your customers will be. Working to promptly satisfy complaining customers often turns a customer's negative outlook into a positive!
Often, dissatisfied customers are on edge, so you'll need to kindly and calmly defuse the situation, and demonstrate your consistent care. Using the CARP method—Control, Acknowledge, Refocus, and Problem-Solve—tends to work well.
Another key component is consistency
Having consistency is key in forming life-long and repeat customers. Customers appreciate knowing what to expect, and they will be more likely to return to your business for the consistent, quality experience they've grown accustomed to.
If for example, you own a restaurant, this consistency is essential. As Buzztime describes, make sure that each menu item looks the same, is portioned the same, and tastes the same, regardless of when someone comes in. When customers know exactly what they'll be getting, they will feel more comfortable relying on your restaurant and the consistent experience it offers. You wouldn't want two people at the same table to get two completely different looking, or different size dishes if they ordered the same thing.
Provide consistency in all forms, including your website and branding 
If your business customers are web-based, make sure their experience with your website is consistently smooth and easy to use. Customers will feel more at home if they know where everything is located on your site. And this comfort will continue to grow over time.
As such, avoid frequently updating your website. It can throw off your visitors and take away from their comfort level. Every once in a while, a fresh look is welcome. But, stay away from making drastic changes in layout and design too often. It can come across like you aren't sure what your brand's image is, or that your business is in a flip-flop.
You can find examples of largely successful companies that demonstrate this sort of continuity. Think of Starbucks, McDonalds, and Southwest as businesses that offer a strikingly consistent experience, regardless of when you're using their services. Bonus: some of these guys offer a loyalty program too!
Customers appreciate knowing what to expect. They will be more likely to return to your business for the consistent, quality experience. These businesses have made tweaks along the way, but the overall have stayed consistent.

Be a customer-centric business!
Honestly, putting customers first is easy. Make the customer feel important and make sure their needs have been met. Whether it be a complaint or question, there shouldn't be any hesitation to offer help. A customer-centric culture (aka, keeping customers happy by putting their needs first at all times) is typical of a unified company – meaning internal relationships are probably thriving too. You can also try to get ahead of what customers want before they express their pain points to you by using social listening. 
Customer loyalty happens when a customer knows the business is invested in them.  Because of this, customer-centric businesses generate authentic, word of mouth marketing.
Still looking for customer service tips? We've got you covered.