Last Updated on
8

minutes to read
All products, super popular, barely known and yes… even referral programs benefit from being promoted. This means that announcing your program is an obvious and super beneficial step to its success. Your program announcement is the very first step in program promotion! So, what are some ways to announce your referral program?
Alright, let's slow down for just a bit. Let me point out a few reasons why you need to do an announcement. Announcing a program is a crucial part of the program launch. The announcement will put your customers in gear for the program and prepare them for when it actually arrives. Plus, it can help you gauge whether or not you are actually ready to launch the program.
Making the announcement well in advance will prime your customers to participate when the program goes live. The best part is, you don't even need a super difficult announcement strategy. Customer's like to know what's going on, so let them know from early on that you plan on adding a referral program to your company. They will thank you for keeping them in the loop. We all like a happy customer, am I right?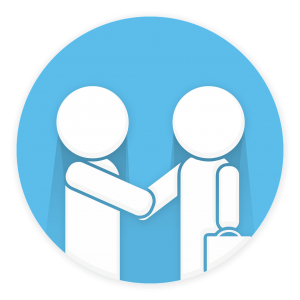 Keep in mind that you can start announcing/promoting your program before the program is made. The first announcement may be something super simple and with hardly any detail. For example, you may tell your customers that your plan is to come up with a referral program (and leave it at that… at least initially). Don't forget to send out updates along the way. This will help keep your company and the new referral program in the minds of your customers. This will also provide a good opportunity for your customers to give you some feedback. Who knows, your customers may even tell you what kind of program they want or what they are looking forward to. Even if they don't necessarily give constructive feedback, they will know that a program is coming. If you know you want to implement a referral program, but you need some ideas, we have your back. Check out these referral program examples. 
Now announcements can take the shape of many forms. Meaning there are a ton of ways you can tackle this. So check out these examples below. They should give you a little insight into the different ways you can announce your referral program.
1.Make an Email Announcement
This is one of the easiest since you probably already have an email list. People on email lists are awesome because they have signed up to stay up to date with what is going on in your company. So, even if adding a referral program to your company is a brand new idea, let your customers know. This will help prepare them for when you actually launch the program. Meaning… it could help you have a higher conversion rate. Plus, you don't have to make this a formal email. A quick and casual announcement email works perfectly fine in this instance. Who knows, you could even get some feedback or ideas from customers that could help you build the best referral program ever.
2. Use Your Social Media Profiles
This may be even easier than sending the announcement to the people on your mailing lists. I mean, you literally post one thing and all your friends and followers can see it. How simple is that? Plus, what better way is there to start engagement? One person comments and that fuels others to comment. Pretty soon, word of mouth takes over, and you have a ton of people waiting for your referral program to be launched. 
3. Got A Website? Use It
First, you need to make a website. If you have a website, trying adding a message to the side menu (or anywhere for that matter). You could even use a popup (though, if you already have a few, I'd avoid this). Your customers are already shopping on your site, so why not fill them in on some upcoming things… like your plan to introduce a referral program. Even adding a tiny detail about a possible referral program to either your homepage, a landing page, thank you page or a payment page could totally work wonders for you. Use the space you already have for advertising! Your referral program is, in fact, a product of your company – so treat it like one!
4. Add a Blurb to Your Newsletter
So, this goes hand in hand with your email list. So, if you don't want to send an email that only discusses a referral program… perhaps just add a little blurb about it to your next newsletter. That way it still gets in front of all the people on your email lists & those people get all the other updates all at once. Could help from email overload.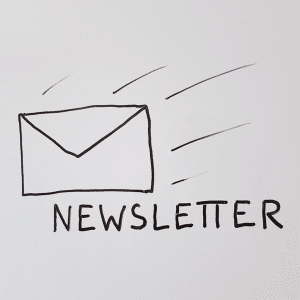 5. Have a Storefront? Use it.
Obviously, your storefront is an excellent place to advertise your products. Hello, your possible referral program should totally be thought of as one of your products. Why not put a little sign out on the floor. Or add a flyer to the cash register, bathroom, front door, dressing room… the options are nearly endless. Besides, if a customer asks about it, you could use this time to further explain your referral program plans. It's a good excuse to talk it up, don't you think?
6. Answering Machines
These literally do the talking for you! I mean, why not drop a line about your up and coming referral program. Something as simple as "We would also like to mention that we have a referral program coming soon". This could jar some people to ask about it. Plus, anyone that calls and has to leave a message will know that your company is going to launch a referral program soon. Get the word of mouth going before your program is even launched!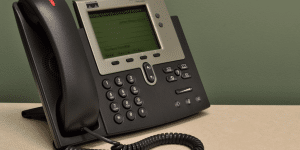 7. Use Your Email Signatures
Not sure if you know this, but email signatures can give a whole lot more information than just your name. Why not use it to also briefly mention your referral program? Then when the program launches, change it to be a direct link to the referral program! 
8. Send a Letter
Good old snail mail. Everyone loves getting something in the mail. So, why not send out some announcement postcards or letters. It doesn't have to be a formal thing, but people do enjoy getting fun announcements from the businesses they love. So don't be afraid to take it back old school style! 
Go Announce Your Referral Program
Okay, so we have covered some announcement strategies. Most of which are pretty simple to implement too. You obviously don't have to use all the suggestions above. I'd personally refrain from overkill. You want to make the program announcement relevant, but you don't want to be annoying either. Remember announcing your referral program is the first step to successful program promotion. We all know program promotion is a must if you want the referral program to be a success. Plus, keeping your customers in the loop is just good customer service! 
Remember announcing your referral program is the first step to successful program promotion. We all know program promotion is a must if you want the referral program to be a success. Plus, keeping your customers in the loop is just good customer service!
Don't forget that you could use these methods for actually inviting people to your referral program after it's been launched! Need more ideas on how to invite people?