It's not always easy to retain loyal customers in this digital world.  Your customers can compare prices and other aspects of products and services instantly. And if they don't like what you have to offer, it's extremely easy for them to leave you for a competitor. But if you make the right moves, you'll build faithful customers for life.
Today, you'll learn 11 tips for increasing customer loyalty. Some of these are best practices that your business should already be following, with our recommendations for fine-tuning. Others are often-overlooked strategies that will take your customer loyalty to the next level.
The power of customer loyalty
Increasing customer loyalty is vital to the health of your business.
It's less expensive to retain loyal customers than it is to acquire new ones, due to high customer acquisition costs. And the longer you retain a given customer, the higher their lifetime value becomes.
In addition, loyal, satisfied customers are more likely to refer their friends to your business. These new leads trust their peers, so they're more likely to become your customers. (And this takes your customer acquisition costs down even lower).
Now, let's check out the 11 strategies to increase customer loyalty!
1. Make your brand identity and values clear
Make sure you have a solid, unique value proposition that communicates who you are and what you stand for. It should resonate with your audience, drive them to take action, and make them want to keep coming back to you.
Your brand identity and value proposition make up your brand's calling card – what customers think about when they think of you.
Show customers that you stand behind your values in everything you do, including:
The content you produce (across all platforms)
The customer service you provide
The way your company conducts itself
Don't give people any opportunity to question whether you live out your values.
2. Invest in customer retention
Many companies focus so much energy on acquiring leads that they forget just how important customer retention is. Don't be one of those companies.
Instead, focus on customer retention as much as (or more than) customer acquisition. Stay loyal to your loyal customers!
One way to do this is to be proactive. Don't wait for customers to reach out to you with questions or concerns. Rather, check in regularly to see how they're doing, and make sure they're having an awesome experience with your product or service. (If you sell a recurring service, subscription, software, or heavy-use product, this strategy's even more important!)
Delivering on what you promise, every time, is another solid way to invest in retention. Customers will appreciate and remember your commitment and reliability!
3. Stand out from the competition
Offer quality products or services, which are clearly better than what your competition has to offer.
Even better? Create a product or service so unique that it has no competition.
Take a page out of Under Armour's book. Before founder Kevin Plank released Under Armour, athletes usually used cotton shirts, which would become heavy and drenched with sweat.  Plank saw an opportunity and created moisture-wicking Under Armour shirts to keep athletes cool and dry, that stayed light even after intense play. By creating their own niche, Under Armour  has built up a large, loyal customer base.
Delivering amazing customer service is just as important to standing out from the crowd. Follow these customer service tips to help you stand out from the competition.
4. Get to know customers and personalize service
Building relationships with your customers is vital to gaining their loyalty. Customers want to know that you see them as more than just a number.
Offer friendly and personalized service to your customers. If your customers don't feel valued, that greatly increases the chances that they'll leave you for a competitor. So, there's no room for assumptions and cookie-cutter service.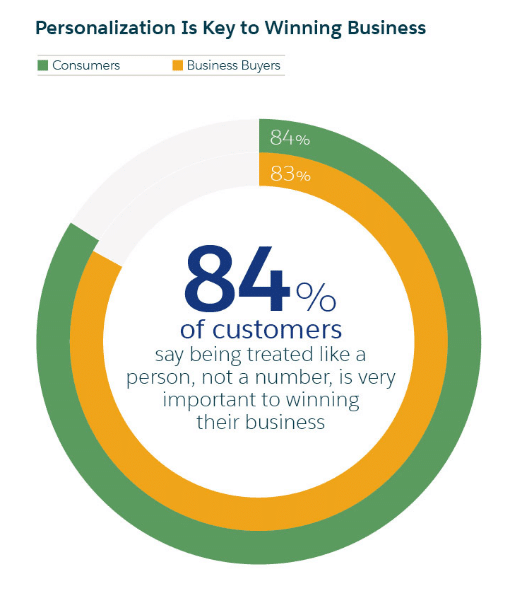 The simplest way to personalize service is knowing and calling your customers by their names. When someone cares enough to use your name, you know you're important to them. So, deliver this same care to your customers.
But go beyond just knowing and using customers' names. Listen to what they have to say, remember personal details that they share with you, and show them that you're listening.
For example, what sports teams do they follow?
What are their hobbies and interests?
Do they have any kids?
When are their birthdays, and their anniversaries of their first purchases?
Weave these details into your conversations with them. You could even surprise them with personal messages, discounts, or other gifts related to their special occasions.
Also, when producing informative content, make sure that it will be engaging for your audience to read, view, or interact with. Meet their personal needs in your own unique style. They'll reward you for it by sticking with you.
5. Keep the lines of communication open
Collect feedback from your customers. Listen to what they have to say, both about what you're doing well and what they think you can improve. Learn their likes and dislikes, and use this to inform the direction your brand takes in the future.
How to collect this feedback?
Run surveys
Place feedback forms on your website
Collect individual feedback at certain intervals after a purchase
Check social media for comments
Also, make sure your customers can easily reach you if they have any questions, concerns, or problems.
Make your phone number and email address easy to find.
Set up and maintain live chat if this works for your business.
Again, monitor social media comments.
And of course, respond to customer questions quickly and personally!
Using customer questions and comments to motivate the content you create is also a good strategy, as this helps with personalization.
6. Build a brand community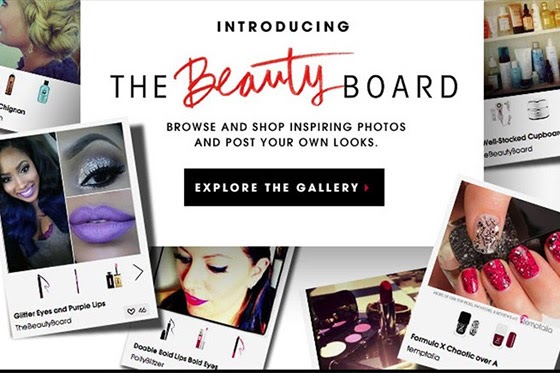 Building community around your brand, and making your customers feel like they are part of something bigger, is another way to build genuine relationships with your customers.
So, create compelling content on social media that your customers can't help but engage with.
Tell your story, help your customers out, and meet their needs (inform, inspire, or entertain them) to get those likes, comments and shares rolling in.
Encourage members to create and share their own posts about you through contests, through challenges, and by featuring the best content on your account.
And don't be afraid to jump into brand-related conversations that customers start off of your pages, so you can assist, delight, or thank them!
Depending on your brand, private social pages for your customers to ask and answer questions might also be helpful for building a branded community. (This strategy works well for B2B companies, as well as any software or tech brand.)
7. Be transparent
Keeping your customers in-the-know is vital to increasing customer loyalty. This applies both on a personal level and a network-wide level.
If problems arise with your product or service, don't go silent on your customers. Instead, hold yourself accountable, and let customers know (via social media) that you're working on a fix.
For example, if you sell a software program, and you find out about an issue with the way your software loads, tweet out an acknowledgment as soon as possible.
Also, if you need to tell an individual customer about shipping delays, products they've ordered that are out of stock, or another order or service problem, do so promptly, kindly, and graciously.
Of course, your customers will also appreciate any updates you give them for positive reasons—like new product launches, significant software updates, particularly influential backers, or other exciting company news.   So, keep them informed of the positives in newsletters, through blog posts and social media updates, and in personal conversations.
Sharing how your company follows best practices and industry standards is another great example of transparency.
8. Be socially responsible

Social responsibility also helps you cultivate customer loyalty, as long as you're truly invested in the causes you assist.
Try one or more of these:
Adopt sustainable practices (such as green packaging, waste reduction and tree planting).
Inform your customers about a health, safety or social issue, while taking your own socially responsible actions related to that issue.
Make donations to a charity or community organization.
Create products with a charity tie-in (think Lokai, Bombas, and TOMS).
Remember to take these actions because you're truly invested, and not just for your own gain.
9. Make faithful customers feel like VIPs
The customers who stick with you deserve the red carpet treatment, since they're so vital to your success.
Try these and other methods:
Send your most loyal customers free products.
Send VIP customers exclusive discount coupons or credits on their birthdays, anniversaries, and at various times throughout the year.
Give them exclusive or early access to certain sales or special events.
Send a shout out for your best customers on social media, in your newsletters, or on your website.
Tell them about new product launches or updates before anyone else—you could even let them be the first to try the new products or services!
10. Surprise customers: Go above and beyond
Showing customers you care through unexpected surprises is another awesome way to make sure they feel valued. Customers will remember that you went above and beyond for them, so they'll be more likely to come back!
Use strategies like these:
Speeding up the shipping time on a particular product
Offering free in-store refreshments
Sending handwritten thank-you cards
Upgrading a service for free (think an upgrade to better seats or a better room, free dessert at a restaurant, or a free car wash with oil change)
Sending free gifts with or after purchases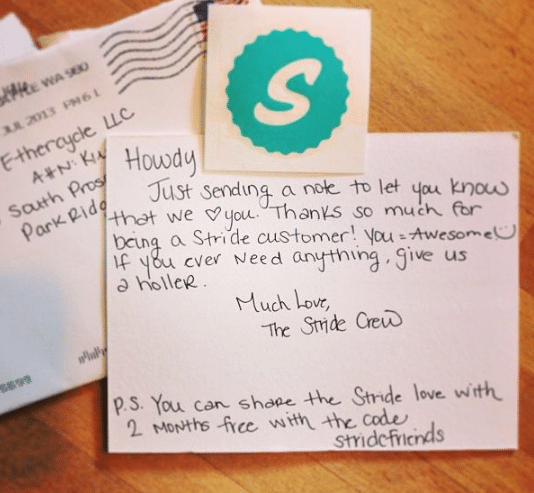 11. Start a customer loyalty program
Customer loyalty programs reward your faithful customers with valuable incentives, such as free products/services, discounts, cash back, and exclusive items and experiences.
They usually reward your customers for making repeat purchases. But, they can also reward other actions that help your brand, such as reading branded content, visiting physical stores, or leaving a positive review. They really make your customers feel like VIPs, so it's easier for them to trust you.
Our guide to starting a loyalty program has everything you need to get a program up and running. We also break down different types of loyalty programs, so you can choose the structure that works best for your business.
Looking for more strategies to increase customer loyalty? Check out what methods 60 marketers use to create loyal customers.