How can you turn a complete stranger into a customer? When someone's driving around looking for a food joint, or sitting at home wanting to have their carpets cleaned, the one thing they do is run a search on the internet. And just like the early bird that gets the worm, the business on the top of the SERPs (Search Engine Results Page) will most likely get the new customer.
It's safe to say that how well you rank on local searches translates directly to how many more customers your local business will rake in. In fact, it is estimated that 85% of consumers use the internet to find a local business.
In a world that is ever-expanding digitally, showing up on top of search engine results is extremely crucial in ensuring that customers find you when they're searching. And, we're here to show you how to do a local SEO audit – in under 30 minutes.
What is local SEO?
If you're a business owner who's not heard of this term before, local SEO is all that one needs to do to make sure that their business shows up as the top result for local searches (i.e. "bars near me." or "carpenters in Salton City, CA")
If you're still unsure about what local SEO is, read this comprehensive answer on Quora to get a better picture of what it means.
Now, shall we get started with our 30-minute audit on how to improve local SEO?
Step 1: Metadata and keywords (5 minutes)
The content in the title tag, meta description, and other meta tags play a major role in how your website ranks on search engines. Make sure that you add the keywords you want to rank for in your site's meta description.
To do this:
Make a list of up to seven keywords that you want to rank for. For example, if you own a carpet cleaning business in Dallas, your keyword list could comprise of  carpet cleaning, floor care, upholstery, Dallas, Texas, and other such keywords. Make sure that you have a neat, easy-to-read title and description.
Having your business city/state in your title tag will help you rank higher when someone searches for a query that contains your locality in it. Having a description that contains search terms that customers could otherwise use will help as well.
Your title tag content should be under 60 characters long, and your meta description content can be around 135 characters long. This helps bots, as well as humans, gather what your business is about in a short amount of time
For example, when someone searches for "carpet cleaning business in Dallas," Aqualux Carpet Cleaning shows up as one of the top results.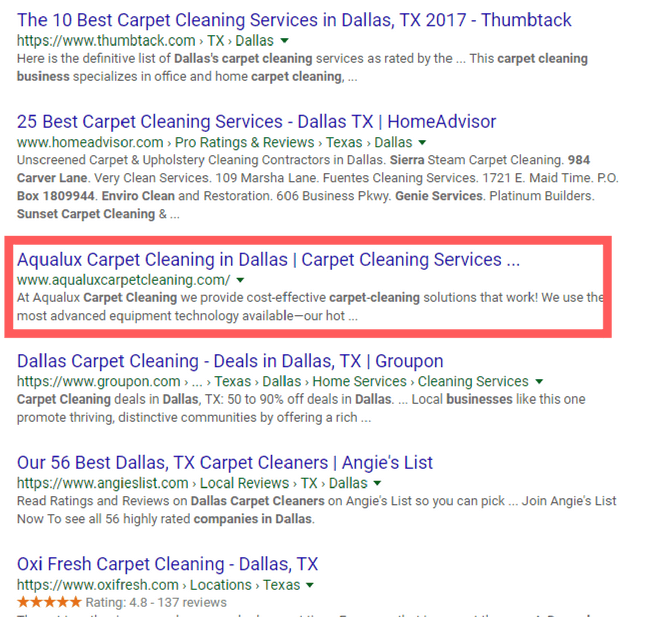 This is because Aqualux has the word "Dallas" in their title tag (yes, we checked):

That's local SEO done right.
Step 2: Your Google My Business Listing (5 minutes)
If you own a small business and you don't have a verified Google My Business (GMB), then you're doing it wrong. Why? Being able to be seen helps with your online reputation, significantly.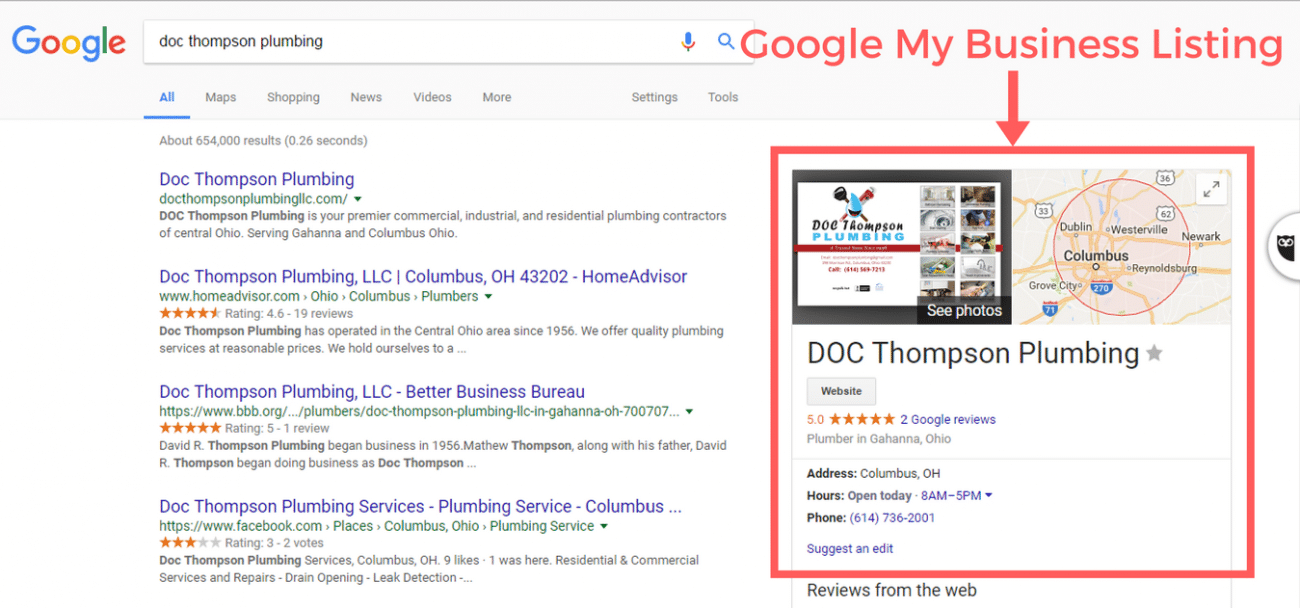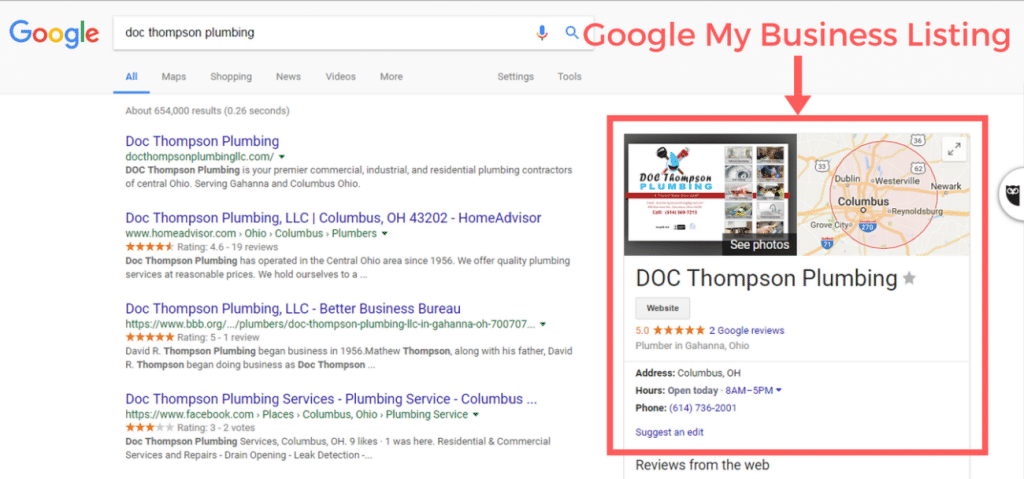 The GMB listing provides accurate information about a business' name, address, phone number (NAP), opening/closing hours and website URL. It allows people to review your business online, and it also links your ratings from other websites such as ReviewBuzz/Facebook.

Providing accurate information to Google about your business means providing accurate information about your business to customers, so it goes without saying that you need to claim your Google My Business listing right away if you haven't yet.
Even if you already have a GMB listing, make sure the information that you have on there is perfect. Meaning the address, phone number, zip code. Also, include any changes in working hours due to daylight savings time. Include anything that might end up costing you a valuable customer. After all, this is a critical SEO audit, isn't it?
Ensure that you meet Google My Business Guidelines. Google has a set of guidelines that they expect all businesses to follow while representing themselves. Ensuring that you meet them keeps you away from any actions that Google might take to penalize your business listing. If you're short on time, you can use a tool like the Google Guidelines Checker that automatically tells you whether your business meets guidelines stipulated by Google My Business.
Add your Google My Business URL on your page like this virtual reality arcade in NYC: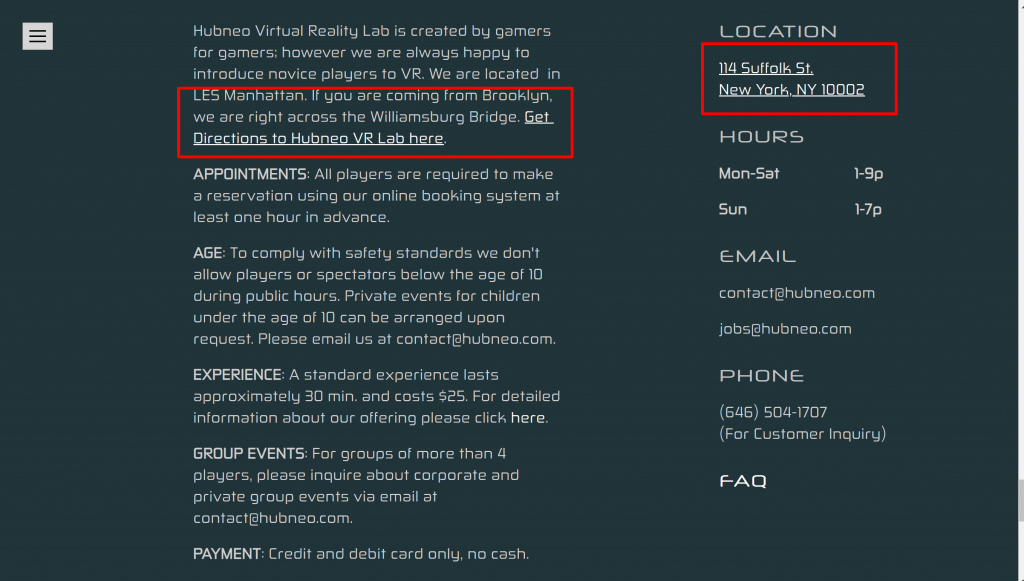 Or like this executive office suite in Hallandale, Aventura Florida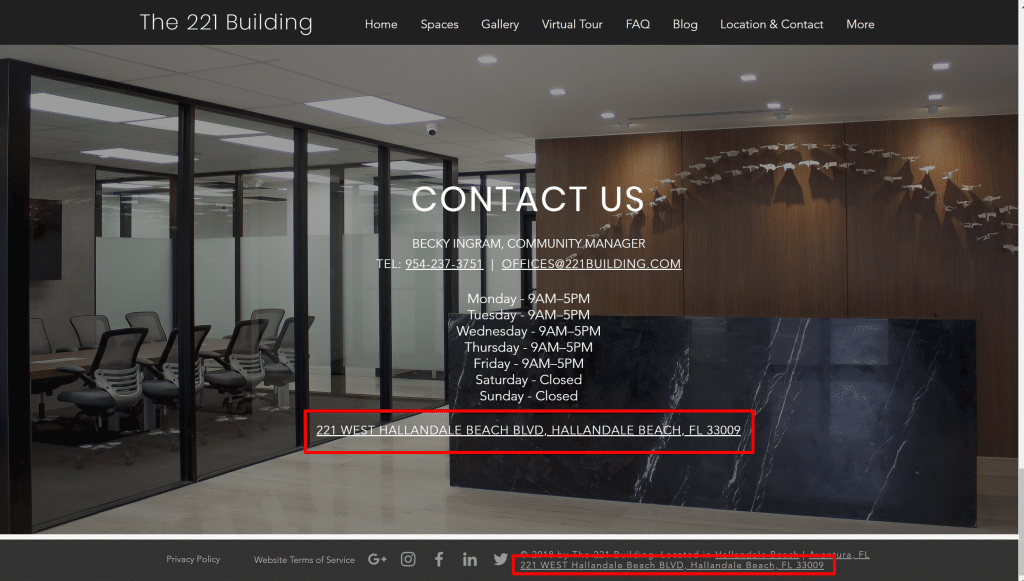 Adding your Google My Business and Google Maps URL to your site can help Google identify and contextually rank you for keywords
Step 3: Citation analysis (5 minutes)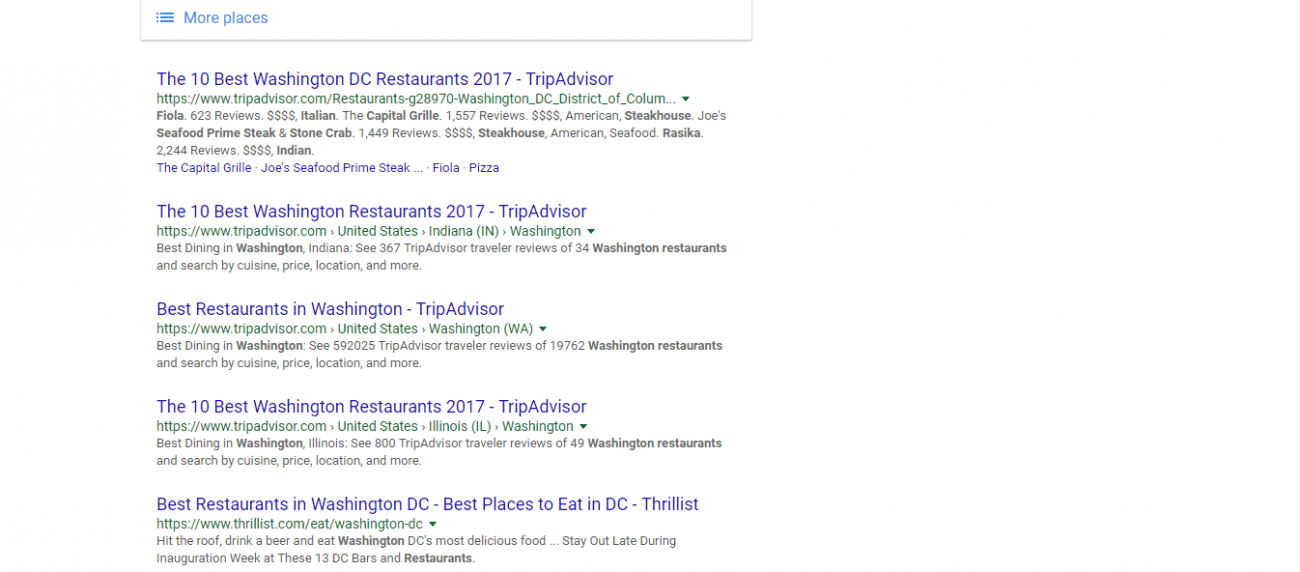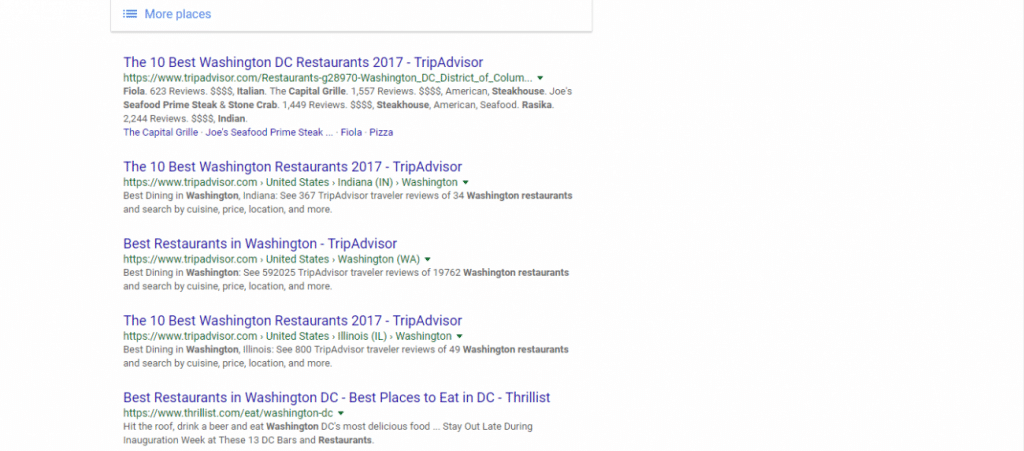 The top results on SERPs are often Yelp, Home Advisor, Trip Advisor, Foursquare, or other such directory listings for local searches. So it's absolutely essential that you have yourself listed on all major online directories. This allows you to make sure your business is found by potential customers.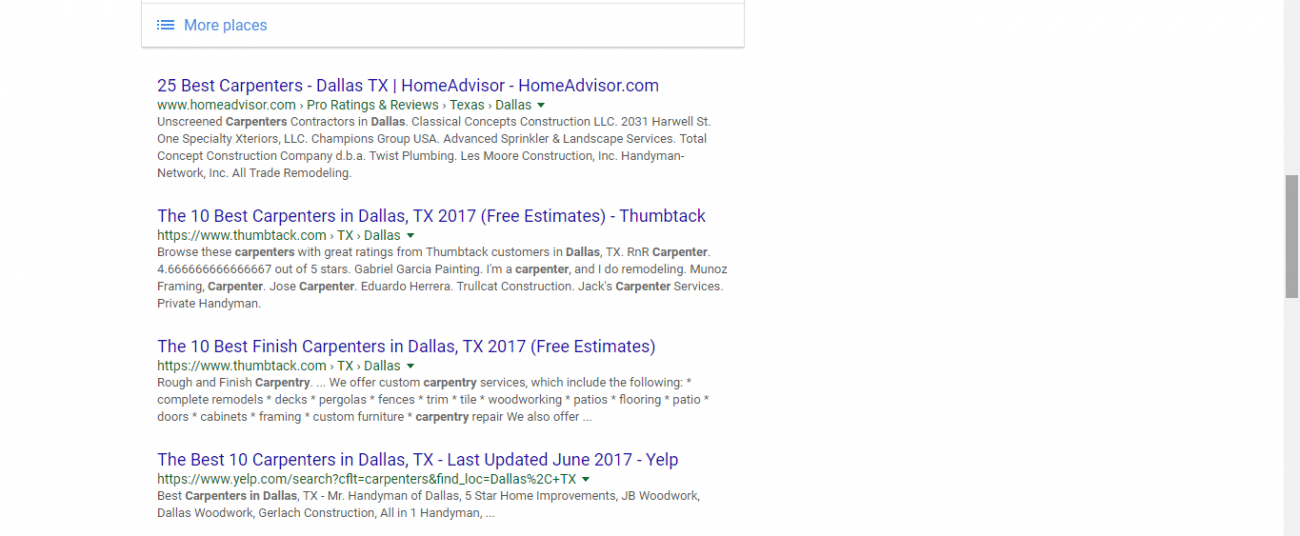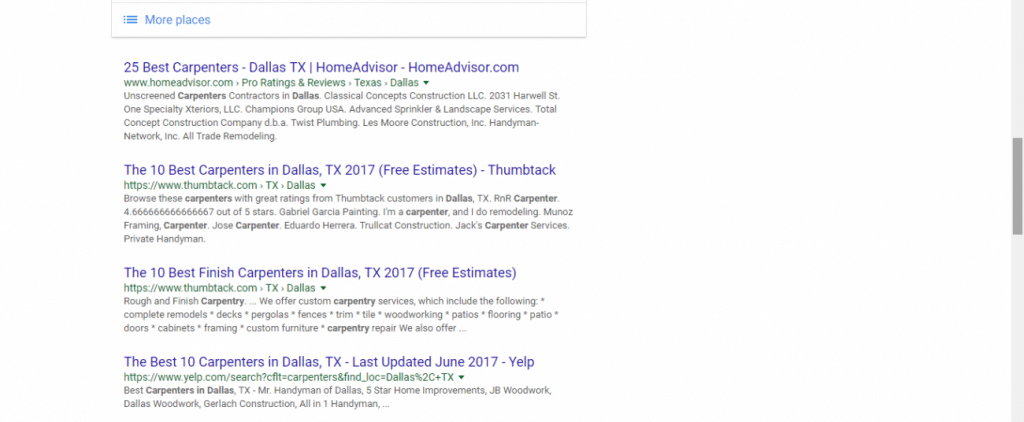 And this is exactly why you need to make sure your listing is available on all these directories. Citation analysis is a big part of any local SEO audit, and your presence on important directories on the internet such as these helps search engines rank you higher on the results.
Step 4: Social pages (5 minutes)
Having a strong social media presence will help you garner more customers for several reasons. For instance:
Social media sites, such as Facebook, also allow you to list your address, which helps local SEO. Your Facebook review score syncs with your Google My Business Listing as well.

Twitter suggests 'People to Follow' based on the geographic location of the user.
Sites, such as Pinterest, often show up when a user searches for images.

And we've only scratched the surface, here. An active social media presence impacts the traffic that you drive to your business' blog, website, or physical store, actively or indirectly.
Make sure that you have a handle on all top social networking sites. Appoint someone to take care of it if you need to. You'll be amazed at how social media can help your B2C business' growth.
Step 5: Backlink and spam analysis (10 minutes)
The number of backlinks that you have for your business' website is directly proportional to how well your business ranks on SERPs. Now, if you don't know what a backlink is, it is simply a link that leads to your website that is present on another website.
Running a quick backlink analysis is very simple. One of the easy to use tools that will help you do this is Moz' Open Site Explorer, which is a free backlink analysis tool. Just enter your website URL and click on the button that says 'Search'. Then OSE will give you a list of backlinks that your website has received from reputable websites. It will show you the source of the backlink, the anchor text for that link, and the authority score (PA – Page Authority, DA – Domain Authority) of the website.