We all know that small businesses are using the internet more than ever before. We also know that there are a ton of listing websites out there. What directories are out there for small businesses? How would I even get on a directory?
Well, if you're asking these questions, you have come to the right place. Directories can help expand your brand to a ton of new leads. Plus most of the directories are free or inexpensive to get listed on. Directories provide a great source of traffic by making you findable. If you are easy to find it could lead to an increase in customers.
Remember it's important to update any incorrect information you may come across. If you find that your business is unclaimed on a website, claim it and update the listed information. We all know what happens when a customer gets a hold of the wrong information. Users 'might' keep searching for the correct info. More than likely they will move on to a different company. So, having correct information is ideal, if you want to keep potential customers interested.
Yes, the internet is a wonderful thing, bringing businesses and consumers together. It can also be bad. Be aware of spammy looking websites. If you find a website that will list your information, but it looks sketchy… just go with your gut and leave it alone. Customers may not take you seriously if they see you hosted on some weird website.
Alright, so what is the typical listing protocol and how do I get on the list? It's quite simple, first, do a search and see if your business is already listed. If it is, you can claim the business and start editing the information. If it is not already listed you can add the business. Many of these websites will provide a "claim your business" link or a "get listed" link. You may have to do a little bit of digging, but usually, the link will be at the bottom of the website. It may also appear as a main image on the website.  See how Yelp displays it on the main page? After clicking on the link you will be able to create an account. Then you can add or update your business info.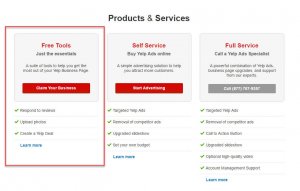 There are a few perks to creating an account on these listing sites (even with the free plan)! Typically, you will be able to add a link to your business's actual website. Plus you can correct the name, address, phone number and the description of your company amongst other numerous things. Remember correct information = lead-generating information! Make sure potential leads are able to get a hold of you.
Here is the awesome list of directories. These links will bring you right to the page so you can sign up and hit the ground running.
Directory listing websites
Categorizes your business and displays unbiased reviews and ratings. Angie's List also allows customers to see what deals are tied to each local business. Angie's List caters more towards service type businesses.
Is one of the oldest directories. It's been helping businesses connect with customers for over 100 years. BBB helps customers find businesses, brands, and charities.
offers businesses options for listing single and multiple location businesses. It also displays photos of your business & services, hours of operation, and services offered. Plus it lists various ways customers can reach your business. Bing being one of the bigger search engines it sure is a great way to allow your business to get seen by millions of users.
helps you find businesses that are local to your city and neighborhood. Citysearch allows users to vote on their favorite businesses/services in the local area. The website is simple to use. It allows customers to choose a category to browse or they have the option to use the search bar.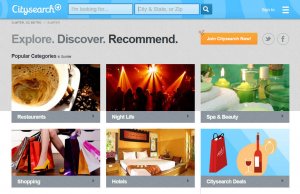 Helps connect millions of consumers with local businesses. Plus it provides all the information consumers are looking for. Things like phone numbers, driving directions, ratings, reviews, and special offers.
Discover Our Town, or DOT, is a travel and shopping directory. It provides all the most interesting and exciting information about a town.
Offers every business a free listing. There are no strings attached to get listed on elocal. All business profiles are sorted by category. Each category is displayed on a specific profile. This allows customers to easily compare products and services.
Helps you get noticed on sites like Google, Yahoo, and Bing. Also provides high placement on local directories, social networks, maps and mobile.
Allows you to provide customers with your business information. Google searches are by far one of the most popular searches out there. So listing your business here will certainly get your business in front of many people.
Has made its way to 38 countries and lists about 69 million businesses globally. A profile on Hotfrog lets you create demand for your business.  This allows you to convey what makes your product and services different from the rest.
Is a local search engine that creates free listings for businesses in every zip code. Local.com also helps customers narrow their search by categorizing business listings. Local.com can be used to look up names, phone numbers, and addresses. Plus other information like store hours, reviews, and services offered.  On top of all that, you can use Local.com for making reservations all the way to finding a job.
12. Manta
Is a huge online resource for small businesses. Manta helps businesses promote and drive traffic. It also helps gain stats on who is visiting their profile. Additionally, it helps businesses make connections. Manta helps 20 million customers find businesses every month.
Has partnered with Yext. This means your business listings across multiple networks and is controlled from one place.  MerchantCircle connects small businesses with other local businesses and customers.
Is a privately owned company in New York City. The creators have owned their own local small businesses. This makes it easy for them to relate to the small businesses that use their site. Show Me Local gives small business owners all the tools they need to promote their business and share deals with customers.
Is the local expert.  It acts as a great resource for helping people find local business information. Every month Superpages help millions of customers find the businesses they are looking for. Your business can be one of them.
helps customers select listing solutions that fit their needs. It also helps target customers by business category & city location.
Thumbtack provides customers with plentiful information about local businesses and services. Customers say what they need to be done and Thumbtack will deliver customized quotes to compare. Plus Customers can read reviews so that they are able to hire the perfect person.
Is popular for finding hotels and flights. They also provide lists of restaurants, and attractions (things to do). Sure they may aim their services towards travelers. Travelers love to experience local businesses. Customers see reviews and other information like the address, hours and phone number.
Allows people to find the best restaurants, cafés, and bars in town. Plus, users can post pictures and reviews of local businesses. Zomato gives users everything they need to make an informed choice.
Lets people search for information about individuals as well as businesses. Whitepages teams up with Yext. This allows them to easily add and update their listing information.
has many free benefits. Businesses can update business details like hours, payment options.  Additionally, Yellow Pages offers placement for advertising.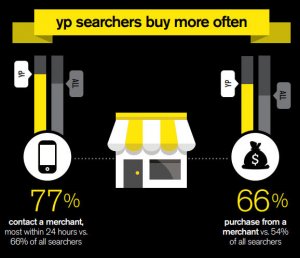 Social Media
Facebook can help give your business a voice. It allows you to connect with the people who support you. As a business or a brand, you can provide all the pertinent information. This will make it easy for your customers to communicate with you.
Foursquare allows people to discover great businesses and share what they love. It was known as a check-in app but has since provided many great businesses with reviews and ratings.
Twitter offers businesses the opportunity to reach out and talk to millions of people. Over 500 million to be exact. Tons of people use Twitter to keep up with what is going on with their favorite brands and businesses. Twitter can be used to make connections between any type of business and customer.
If you're still wondering whether you should submit your information, the answer is yes.  Remember the quality of the website you are on is important. You want to protect your information and you want customers to trust you. Note that social media sites are a great way to get seen. Typically resulting in huge leads! If you know of any other listing websites let us know. We would love to add them to our list.