It all looks easy until you actually try doing it. When it comes to social media, the most popular platforms are Facebook and Instagram.
Now, if you run a business and want to get the most return on investment (ROI) from your social media marketing efforts, this article will help you achieve that without pulling out your hair.
You'll discover the three best content types for social media growth. But for those who are pressed for time, this is the brief rundown of this article:
Without further delay, let's dive right in to the different types of content!
1. Entertaining social media content
Let's cover what we mean by entertaining content and why it works. Then we'll explore a few examples of it.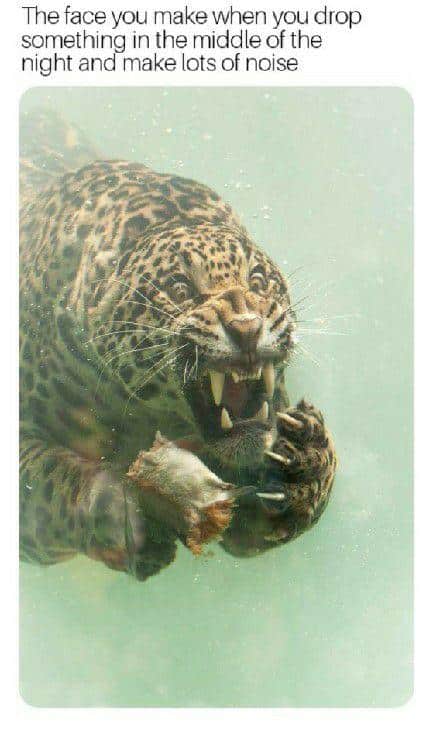 What is entertaining content?
Entertaining content are those that cracks people up and are packed with humor. It's one of the most easily shared content on social media because of its light-hearted tone.
It can be anything such as a meme, a cute and clumsy puppy falling over itself, or a highly-relatable joke.
Adding a kick of humor in your posts, especially for businesses, can help to make you more likable and human. Many times, businesses solely focus on … business. That's good in a way that helps you establish that you are an expert and always ready to provide the product or service you're offering.
That being said, people who are hanging out on social media are not always thinking about business. They are there to relax, catch up on what's happening in their areas of interest, and have fun!
Examples of entertaining content
9Gag is one of the best examples of entertaining content. They have grown and reached over 39 million followers on Facebook! And guess what their motto is? "Making the World Happier"
The founder and CEO Ray Chan shared the following with Entrepreneur: "Topics like World Cup, Game Shows, or anything on animals work best on our website."
Dentist and the "Baby Shark" trend
For this example, I really can't pinpoint any individual because so many dentists across the globe have jumped on the "Baby Shark" bandwagon.
Dentist and dental clinics might have a rather bad impression with many individuals. These dentists have used the power of social media and entertainment to slowly melt away the icy cold, and painful connotation that a dentist might have.
Sure, some people might think it's lame or ridiculous. But remember, if you want to make everyone happy, you might as well just sell ice cream.
Why entertaining content works
Did you know that "entertaining content" is one of the top five reasons why people follow brands on social media based on Marketing Tech Blog?
Due to the fact that humor is hardly offensive, it is much easier to share. As humans, it is normal to want to share with our circle some good.
It's the same as hearing a gut-cramping joke and feeling excited to tell your friend about it! But now, it is much easier, faster, and visual with the help of social media.
2. Educational social media content
Educational content is slightly different in that it obviously contains the element of education. This doesn't mean that it can't be entertaining too. We'll cover what it is along with a few examples.
What is educational content?
Educational content is basically adding value to your audience. It can be a microcontent of your infographic, showing the best timing to post on Instagram to get more engagement. Or even a selfie video talking about a pressing issue that your followers or target market needs answers for.
This is one of the best content types that your business should invest in because it establishes you as a leader of the industry you're in.
You might be extremely experienced, skilled, and knowledgeable in something. But if you don't market yourself as such; you don't showcase yourself, you'll be left in the shadows.
Social media is like a mammoth community that you and your customers are at. Why not use it to give value so that they can trust your business?
Examples of educational content
Gary Vaynerchuk
Gary Vaynerchuk or GaryVee, is flourishing on social media. He is such a great example to emulate and learn from regarding educational content.
Most of his content – about 80% – are all educational types. Whether it is a snippet of an interview he had, a Q&A after his talk, or when he's commuting, the gist of his posts is always to educate his audience.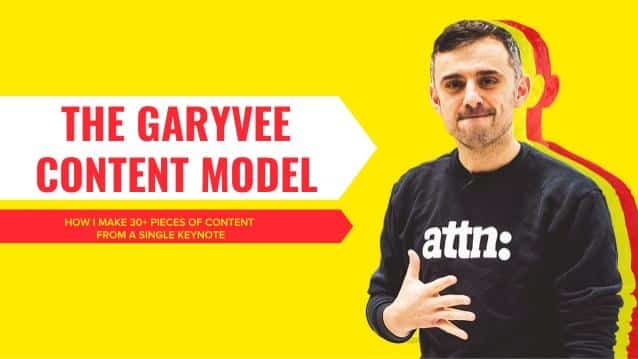 Digital Alpha Agency
Digital Alpha Agency is my health and fitness digital marketing agency, and we're also growing our social media, especially on the gram. Unlike many other marketing agencies or businesses on Instagram, we aren't worried about trying to get as many followers as quickly as possible. We focus on simply putting out valuable content first.
We make sure that when you actually follow us, you can expect to get solid value bombs. Educational content is one of our biggest focus because we know are targeting business owners and they are on social media not just to play around.
Our target would be on social media to learn, to do business, and to network. Thus, educational content is incredibly powerful for us.
Why educational content works
One of the main tabs on Instagram is called "Explore" – big hint.
It is human nature to want to explore and discover new things. If you can tap into that by providing a reason why you deserve their attention over every other content out there, you win.
How? Putting out educational content. Not just the "meh" types of advice or information. Give something unique. Uniqueness comes from taking something in and projecting it in your own style or fused with your own opinion and experience. Don't belittle your own voice – it is something people actually want.
3. Motivational social media content
Our last content type is motivational. This content can work by sparking intrigue and emotion in viewers.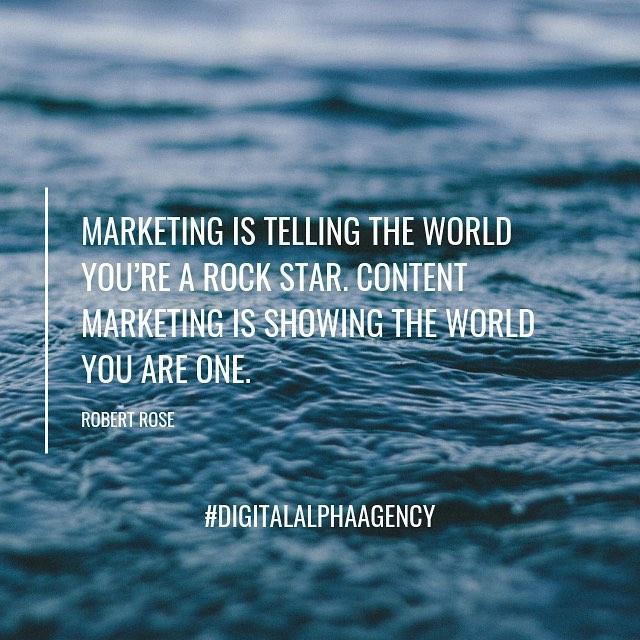 What is motivational content
Alright, we all know the two most motivational niche that exists: fitness and business.
Nowadays, workout pictures are somehow understood as motivational. Probably to some they are, but let's be honest – do they actually get people's butts to the gym? Or do they just stand to get more likes and followers?
Either way, not really motivational. It irks and pains me to see this happening all over social media. Hopefully, this blog post will educate those who are not sure which is more important.
Now that that's cleared up, what's a good motivational piece of content? It can be quotes from famous people in your industry, success stories (yours, your clients, someone you know, etc.), or even a video.
Examples of motivational content
Mindset of Greatness
The beautifully designed images and a simple caption to sum it all up. These images usually come with a quote that really gets your fuel tank full again.
Although most of their posts are reposts, it does the job of reminding people to stay motivated and persevere on; they help their audience grow a mindset of greatness.
The mindset of greatness account is also easy to relate to a huge group of people.
Digital Alpha Agency
The reason why I'm shamelessly self-promoting is that we're different. Unlike Mindset of Greatness who targets almost everyone, our motivational pieces are themed. In a way that follows an organized social media calendar and strategy. We move from content marketing to search engine optimization (SEO) seamlessly while ensuring that each content's purpose is very distinct. It is important to ask yourself what's the purpose of this post and what question or problem are you solving.
Why motivational content works?
Everyone has their own fight and battles. Everyone has challenges and hardship to face on a daily basis.
Motivational content is one of the easiest things to like, comment, and share because of two things: the "us and them" effect, and the confirmation bias.
The "us and them" effect sounds something like this: "Too many people forget the reason to why they started at all. We don't want to be like that group and we know you are like us, not them."
Confirmation bias is simpler: It's just providing something easy to swallow and agree to, something like this: "You were made for great things! Never forget that."
Conclusion
Social media growth is not the hardest thing to do when done right with patience and perseverance. Plus, there are multiple types of blog content that you can utilize to grow. It surely isn't as easy as it looks like but if you want to grow your social media accounts, and are willing to put in the work consistently, you're already halfway there.
About the contributor
Jamie is the Co-Founder of
Digital Alpha Agency
where they specialize in helping health and fitness businesses grow with strategic digital marketing solutions. She also contributes to Entrepreneur and Yellow Pages with her free time.