No matter how big or small your business is, one of your goals is certainly to increase your sales. If they stagnate or decrease, you simply cannot stay afloat, let alone thrive and get your ROI.
In this ever-changing business landscape, traditional marketing simply can't cut it anymore. It still plays an important role, but you need to change your tactics and start relying on digital marketing strategies too. But, what if you're working with a tight budget? Paying for ads may cost you a small fortune, so what can you do to pump up your sales without investing a lot of money?
Here are some very cost-effective steps you can take to successfully increase your sales.
Attract more people to your website
Interesting and useful content is what will drive more people to your website, so start regularly freshening up your blog with new pieces relevant to your target audience and enriched with engaging visuals. Share everything on social media, because that's the best way of extending your reach and spreading the word about your business. But to actually click through, people need to find your headlines enticing.
So, make sure you write powerful headlines that will compel your audience and make them want to find out more about you and what you have to say. Once they come to your blog, give them real value.
Capture leads with quizzes
Quizzes are some of the best ways to generate more leads. People generally love taking quizzes, because they're fun and often help in finding out something more about themselves. Use this to your advantage by creating lead-capturing quizzes relevant to your brand. Make them about your products, but also make them interesting and fun. Share your quizzes on social media and you'll get a lot of takers looking to engage in a fun pastime.
The key here is to include a sign-up form at the end of a quiz that your quiz-takers will have to fill out to get the results. If your quiz is truly compelling and offers value, they'll gladly sign up for your newsletter.
Nurture and convert your leads
Once people sign up to receive emails from your brand, don't only send them a welcome email and forget about them. Keep following up, but be sure to guide your leads exactly where you want them to go.
When you keep nurturing your leads, you can effectively convert them into sales. Don't send them lots of emails, as you don't want to annoy them, but create a follow-up schedule and stick to it. Send them personalized emails, as they increase engagement and inspire trust. People love it when brands really know them and send them targeted content aimed at satisfying their needs and preferences.
Surveys can help you qualify your leads and getting to know them better, and they can get you honest feedback that you can use to improve all your efforts and increase your sales and ROI.
It's crucial to keep your leads warm and keep them informed regarding your brand. Place every effort into customer care and have your sales team ready for when your leads are ready to purchase.
Monitor your sales pipeline with a CRM system to know when your leads are ready so that you can jump in at the right time, and quickly and successfully convert your leads into paying customers.
Stay connected with your customers
You need to nurture your customers to keep them coming back. You need to stay in touch and keep them thinking about your brand because that's the way of inspiring loyalty and getting repeat business. The key to inspiring loyalty is trust. Your customers have purchased from you so they must already trust you, but you need to make sure it stays that way.
You can do that by showing that you care so that your customers don't think that you see them only as numbers. When following up, don't try and sell anything, but simply build meaningful relationships. Leave upselling for later, but thank your customers for putting their trust in you first. Use personalization, just like when nurturing leads, and do everything to keep your customers happy.
Offer incentives to get referrals
Your happy customers will very likely recommend you to their friends and family, which is very beneficial, as people trust peer endorsements far more than any brand.
You can directly ask for referrals, but you can also offer incentives in form of a freebie, a gift card, a discount, or anything else that will get them more engaged in your brand. For instance, you can send a particular incentive to your most satisfied customers, informing them that the first ten to get a referral will get the prize. Before you know it, you'll be getting lots of new leads.
Key takeaways
You don't need to invest a lot of money into increasing your sales. As you can see, you can pump them up very easily by focusing on relevant and interesting content that will engage people in your brand.
Freshen up your content and write powerful headlines to capture your audience's attention and compel them to check out what you have to say. Harness the power of social media and use quiz building software to create interesting quizzes for generating more leads that you can convert.
Nurture those leads to convert them into paying customers, and keep following up to show that you care about satisfying their needs and desires. Offer incentives to keep your customers happy and engaged, and to get valuable referrals that will keep your sales going up.
Follow all these tips and you'll springboard your sales, turning your business into a successful and lucrative one.
About the contributor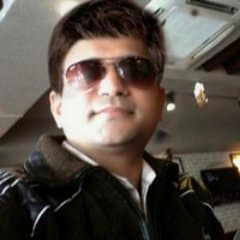 Kamy Anderson is an ed-tech enthusiast with a passion for writing for the consumer market in the areas of product research and marketing using quizzes and surveys. Having a knack for writing and an editorial mindset, she is an expert researcher at a brand that's known for creating delightfully smart tools such as
ProProfs Quiz Maker
.