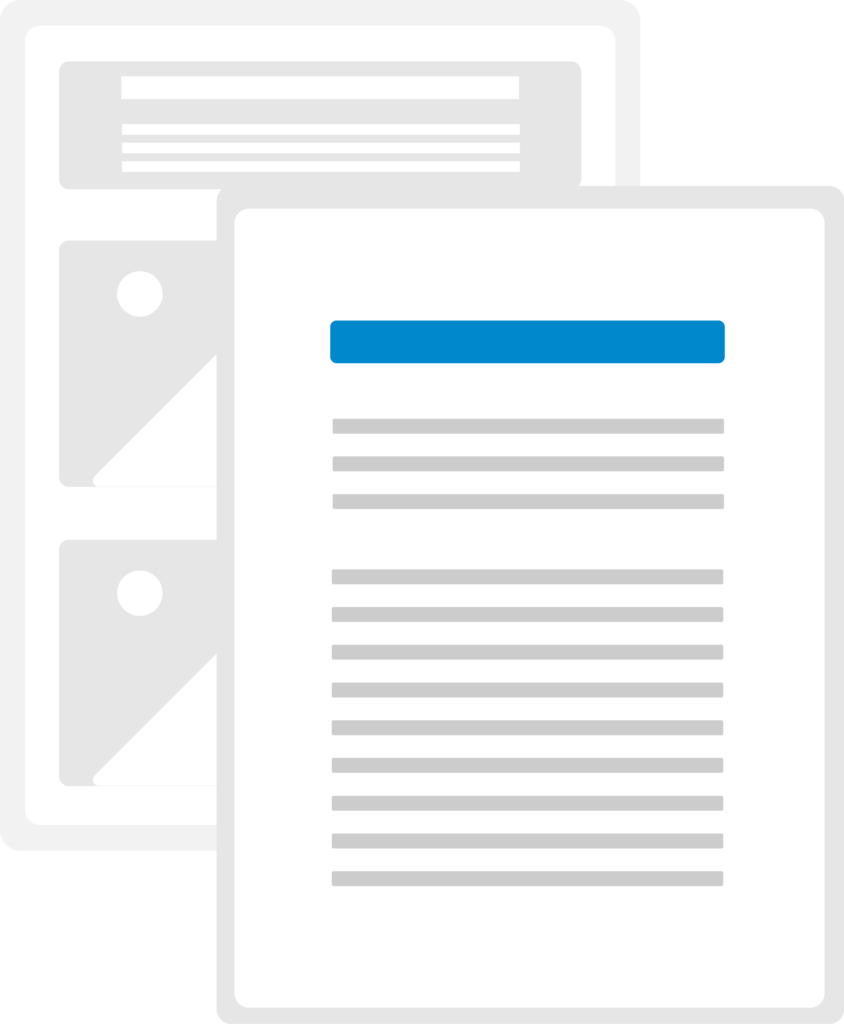 Most businesses can agree that getting their name out there is a nice goal to have. In fact, it's the reason people run marketing campaigns.
We are in the business of increasing word of mouth and helping businesses grow. But we know there are a variety of things businesses do to achieve this and we know that there are other channels for building awareness for a business. Whether it be using social media to increase brand awareness or a brand mention tool.
So we created a survey to help us understand what other marketers choose to build their brand awareness and how they track that measurement.
First, we'll cover a couple of interesting findings, and then we will dive into the advice our marketers shared with us.
The main takeaways we found for brand awareness
For this particular survey, we asked a few short questions, a couple of them were multiple-choice options, we had a scale rating section, and lastly our short answer question.
Here are the things we wanted to know.
What content types helped brands build the most amount of brand awareness.
What tools people used to measure the impact of their brand awareness.
What content types have proven to be more cost-effective in building brand awareness.
Now, based on the data we collected, here are our most interesting findings.
Rating brand awareness strategies: Customer service is the most effective
Our survey asked marketers to rate strategies for building brand awareness on a scale of 1–5, with 1 meaning least effective and 5 meaning most effective. Here's the full breakdown.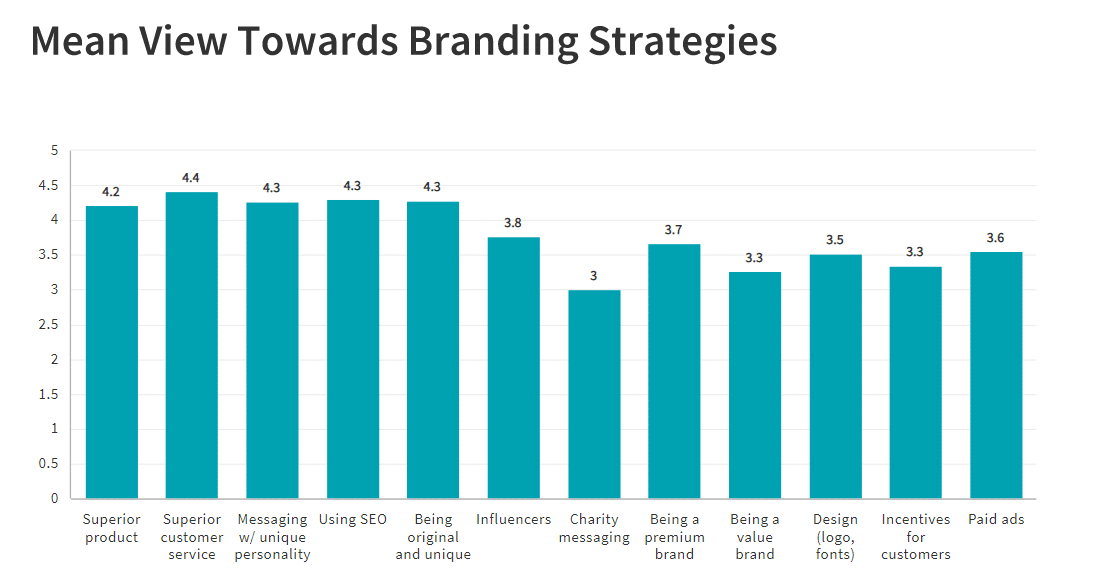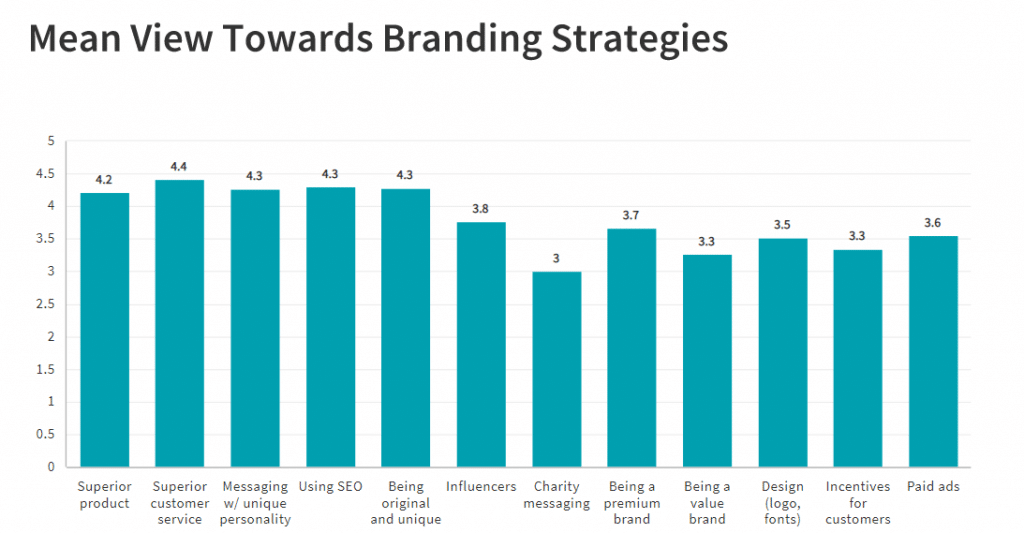 What was the most effective strategy, according to the ratings? Providing superior customer service: it was rated 4.41 out of 5. Taking second was SEO, with a rating of 4.3.
Rounding out the top 5 were "being original compared to competitors" (rating of 4.28), "brand messaging with unique personality" (rating of 4.27), and a focus on providing superior products (rating of 4.22).
The takeaways
Building brand awareness is all about developing a customer-centric strategy: putting the customer first in everything you do. Never underestimate the tried-and-true keys to being an awesome brand: superior products that stand out, and, most of all, stellar customer service. For more customer service tips, be sure to check out our linked article.
Influencer marketing is untapped
Almost everyone agrees that SEO is incredibly important to brand awareness. In addition, more people are doing search engine optimization than any other strategy, with 68% of respondents saying that SEO is one of their most effective ways to generate brand awareness. That may not come as much of a surprise, given the ubiquity of search and the long-term benefits and cost-effectiveness of quality SEO.
What is a major surprise is the difference in the view towards influencers as a quality strategy to build brand awareness and the number of businesses that are actually using influencers.
Influencers are ranked, on average, at a 3.77 out of 5 for effectiveness in building brand awareness by respondents.
For reference, that ranking puts it above both paid campaigns (3.55) and a brand's use of visual design, logo, and fonts (3.51).
However, only 7% of respondents named influencer campaigns as a prime strategy to grow brand awareness. In addition, influencer programs tied for 5th most cost-effective out of 13 brand awareness strategies, ahead of podcasts, ebooks, and webinars & events, and tying with videos.
The takeaway
Modern influencer marketing is effective but is still a largely untapped strategy. Referral and/or affiliate software is a great way to start a dedicated influencer marketing strategy.
Many marketers are passive with their brand awareness strategy
What brand awareness tools are people using? By far the most popular tool that respondents use for brand awareness is good old Google Alerts.
84 of our 90 respondents – 93% – have Google Alerts set up for their brand.
Hootsuite is in a far second, with 26% of respondents saying they use the well-known social media management and post scheduling software. Mention, which is like Google Alert