If you're like most companies trying to increase your revenue stream through leads and referrals, you're probably hyper-focused on prospecting.
Don't get me wrong, that's incredibly important. But what if I told you the secret to generating more leads isn't just about growing your network? It's also about leveraging the one you already have.
Think about it: you spend tons of time and money acquiring new customers, so why not squeeze every drop of value out of them? It doesn't matter if your business model is based on long-term contracts, recurring orders, or one-off purchases – you have happy customers. If you get those customers to rave about you in testimonials and reviews, you can leverage that praise at precisely the right moment to convert more prospects.
It sounds simple because it is. Reviews and testimonials are worth their weight in gold as lead generation tools. But they don't magically happen. So in this post, I'll reveal how to earn more positive reviews and use them to boost conversions!
But first, why should you care?
The power of online reviews
Customers trust online reviews written by complete strangers as much as they trust advice from family and friends. In fact, that number is as high as 91% among the 18-34 demographic. What's more, 93% of consumers admit that online reviews influence their purchasing decisions. So it goes without saying that you should monitor reviews and address problems.
Given those statistics, imagine the impact positive reviews will have on conversions:
Star ratings prompt users to click through from the Google SERP
Testimonials increase conversions by 270%
A well-placed review could tempt someone to sign up for your newsletter which plants the seed for future sales opportunities
There are different levers that move the customer based on their stage of the purchase funnel: Awareness, Consideration, and Purchase.
Are you leveraging reviews at these pivotal moments in the customer journey? If you're struggling with earning customer reviews, here are some proven methods to 10x your efforts.
How to earn more customer reviews
Get the word out
It may seem like a big lift to go from zero reviews to 100 (or 1,000?), but the journey isn't all uphill. While it's not quite "set it and forget it," your workload will definitely decrease once you establish some processes.
I surveyed some review-gathering gurus for tips to increase your customer feedback rate. Here's what they said:
Will Cannon, Founder and CEO at UpLead says they leverage their app to capture customers' Net Promoter Score (NPS). Then, they individually reach out to the promoters (scores of 9 or 10) and ask them to leave a review online.
Lemtalk does something similar, but they take it a step further. Those who answer with 7 or 8 receive exclusive tips and tricks on how to use Lemtalk to improve their live chat experience. Customers who answer with 0–6 are invited to connect personally to address struggles and problems.
Nigel Lindemann, Digital Marketer at Survey Anyplace, recommends sending emails at just the right time to increase your success rate for earning reviews. He says, "We only reach out to customers who've been actively using our software during the last 14 days. This ensures that customers are engaged with the product, and more likely to leave feedback."
Lindemann also says they send out emails in batches of 100 instead of a mass email blast to avoid suspicious spikes in reviews.
Crowdy.ai founder Carsten Schäfer also says timing is key. He recommends asking for reviews as soon as customers have that "aha!" moment. For example, if you have a CRM, reach out after the first completed sale or scheduled demo.
Others recommend a multichannel approach to requesting customer feedback. Henry Cazalet from The SMS Works says they've gotten a staggering 67% conversion rate on gathering reviews by combining emails with a follow-up SMS request.
Make it fun
Let's face it, writing reviews ranks up there with waiting in line at the dentist. So it's no surprise that customers hit the "remind me later" button faster than a Jeopardy contestant when asked for feedback. That's why Lesley Vos, Content Strategist at Bid4Papers.com recommends making it fun.
"The element of gamification makes reviews more attractive than standard surveys for users to complete," says Vos. It also allows consumers to learn more about your product/service, which captures their interest and builds trust."
Following her advice, you could create an engaging grid-style view with flip tiles, allowing users to choose which questions to answer first. When a user hovers over a tile, a simple animation could make the cards flip around and reveal stars or numbers reviewers can select. As users complete tiles, they could even change color. Incentivize it: complete the card, get a coupon (whether the review is positive, neutral or negative).
Not only would you collect invaluable reviews, but the order in which customers selected tiles could reveal which issues are most important to them and, ultimately, your target audience.
Actionable takeaways:
Establish company profiles on multiple review websites rather than just one
Survey existing customers, and ask the happiest ones to leave you reviews
Email customers at the perfect time (while your stellar service is still on their minds)
Use multiple channels to boost the response rate
Gamify review forms so they're fun to complete
How to promote positive reviews to close more sales
Now that you have more positive reviews than you know what to do with, you need to get them in front of potential customers at precisely the right moment. A single Twitter share doesn't do the trick. Continue to leverage feedback across all of your marketing channels and throughout the customer journey.
According to Will Cannon, "We get our customers' permission to use their feedback as testimonials. We've collected hundreds, and we use them on our website, on social media posts, and on our sales calls. Having reviews from real people makes all the difference."
Hugh Beaulac reiterates the importance of social proof. He recommends using the growing popularity of Instagram Stories to showcase customer reviews, and he calls out The Body Shop as a perfect example. They share feedback through Instagram Stories to highlight what other customers say about the brand and its products.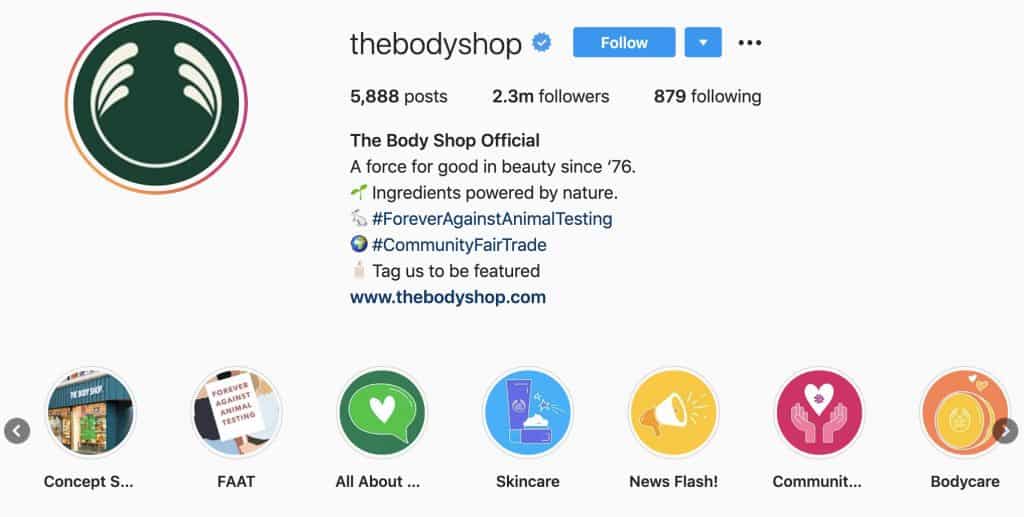 With a little extra budget, you can also boost review visibility with paid ads. Luis Camacho, Founder at Fantôm Agency creates compelling carousel ads with screenshots of reviews and runs them as retargeting campaigns. He says these are an excellent way to convert users who didn't make a purchase the first time.
In addition to paid ads and social media campaigns, think about how you can leverage key transition points throughout the purchase funnel on your own website. Customers usually have those crucial "Aha!" moments as they move from one stage of the funnel to another — through awareness, consideration, and purchase. Further, those moments trigger emotions, which are a vital part of the human decision-making process.
Let's look at ReferralRock for an example. If someone is searching for ways to grow leads, this would be an opportunity to publish a listicle about various lead channels. That post would be an excellent place to include reviews that showcase the success rate of referrals compared to other marketing channels.
On the other hand, if a customer transitions into the consideration phase, they probably know what referrals are. It makes sense to publish a post about why you need a referral program and includes reviews from customers who saw significant lead growth as a result of leveraging referrals.
Wrapping it up
So, to successfully use reviews to grow leads, don't just add them to your homepage or share them once. Think about the psychology of your customers. What are their pain points? When are they most susceptible to suggestion? When do they really make the decision to buy?
Lead your customers through the purchase decision. Then, anticipate their concerns and insert honest reviews from people just like them to overpower their fears and shift their decision. Do that, and you'll grow your leads 10X. Perhaps a CRM software could benefit you in getting the right people to write reviews.
About the Contributor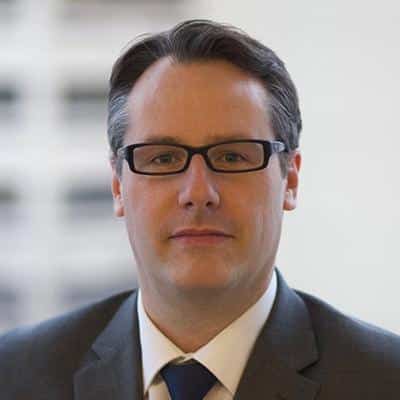 Jonas Sickler writes about online reputation management, SEO and marketing. His advice has been featured in hundreds of publications, including Marketo, Chief Marketer, CNBC, U.S. News, and Business News Daily.
Connect on LinkedIn
.