Everyone knows how fast word of mouth travels. We wanted to lay all the facts out there for you. You know how awesome word of mouth and referral marketing is. This is why we put together a list of referral marketing statistics to show you first hand.
What's interesting is that word of mouth and referral marketing go hand in hand. In fact, referral marketing relies on word of mouth to be successful. Word of mouth is the foundation of successful referrals, and for a very good reason. It just works.
You can probably attest that you have done your fair share of referring. We've all told a friend where to get their hair cut, their oil changed, and where to eat. This is word of mouth marketing which happens organically.You simply share a business because you had a good experience. Then the friend you send becomes your referral, even if there is not a formal customer referral program.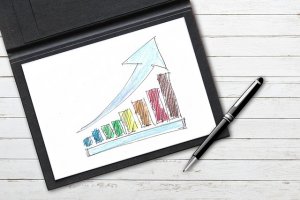 Referral Marketing put extra metrics in place that encourages happy customers to share. This can happen with or without an incentive. The incentive aspect increases customers to share but is not always needed. This is the exact reason why we wanted to show you referral marketing statistics. You may be astonished by the facts.
Alright, let's take a look at why referral marketing is such a great way to boost lead acquisition. If you aren't running a referral program yet, these facts may make you reconsider. If you are impressed perhaps you should consider referral marketing software – that way you can easily manage your referral program and easily track its analytics.
Alas, we're on to the stats!
Referral Marketing Statistics &  Referral Quotes
61% of people have recommended a local business to someone they know by word of mouth. Consumer Review Survey – BrightLocal
84% of people trust recommendations from people they know. Making them the most influential form of advertising. Nielson
Word of mouth's impact happens closer to the time of purchase than traditional media — often within two weeks. Word of Mouth Marketing Association
A whopping 97% of IT professionals say they rely on peer recommendations and ratings/reviews during the buying cycle. How to Win Friends and Influence IT Pros, Spiceworks
64% of marketers believe word-of-mouth marketing is the most effective marketing tool and only 6% of them have mastered it. WOMMA and the American Marketing Association
Word of mouth drives $6 trillion of annual consumer spending. CMO 
89% of millennial women trust recommendations from a friend, peer, or family member more than recommendations from a brand (11%). Changing The Face Of Modern Consumerism – Mom Central
Advocates' recommendations are the most trusted source across all age groups: Millennials, Gen X, baby boomers, and mature adults. Deloitte
More than half of respondents (58 percent) share positive experiences and seek advice from friends and family when they talk about brands on social media. SDL
B2B buyers are increasingly turning to social networks to not only share information with each other but to give each other advice.  Blanc & Otus and G2 Crowd Study
Word of mouth is the primary factor behind 20 – 50 percent of all purchasing decisions. A new way to measure word-of-mouth marketing -McKinsey
70% of consumers give more credibility to consumer-created reviews and peer recommendations than professionally-written content. Reevo
When it comes closer to a decision to purchase a particular product, Millennials turn to online reviews to see how they map to their friends' and parents' recommendations. Mom Central
"In sales, a referral is the key to the door of resistance" Year to Sucess – Bo Bennett
Word of Mouth Amplifies the Effect of Paid Media by 15%. Word of Mouth Marketing Association
People influence people. Nothing influences people more than a recommendation from a trusted friend. A trusted referral is the holy grail of advertising. Mark Zuckerberg
Marketing induced consumer-to-consumer word of mouth generates more than 2x the sales of paid advertising. A new way to measure word-of-mouth marketing – McKinsey
Friend referrals are the most successful marketing tool used by US small businesses. eMarketer
Offline and online word of mouth are both strong purchase drivers, with offline accounting for two-thirds of sales and online accounting for one-third. Word of Mouth Marketing Association
Referred customers are about 18% more likely to stay rather than other customers. Straight Talk about Word-of-mouth Marketing – Wharton
Referred customers also tend to be more loyal than other customers, and this difference persists over time. American Marketing Association
A consumer is significantly more likely to buy a product as a result of a recommendation made by a family member than by a stranger. A new way to measure word-of-mouth marketing – McKinsey
Word of mouth drives $6 trillion of annual consumer spending. CMO
Millennials are 3X more likely than Baby Boomers to turn to social channels for an opinion on what products to buy. Kelton Research
Industry experts and peers are the top 2 resources for buyers to get advice. B2B Buyer's Survey Report
Customers referred by other customers have a 37% higher retention rate. Deloitte
Brand advocates are 50% more likely to influence a purchase. Source: Marketing Charts
Word of Mouth drives 13% of consumers sales, equivalent to $6 trillion. Word of Mouth Marketing Association
Advocacy is among the top influences of new auto purchases, with over a third of new auto buyers saying they were influenced by recommendations from friends. Foresight
83% of B2B buyers say Word of Mouth is one of the top drivers of final selection of a vendor. Blanc & Otus and G2 Crowd Study
There are a ton of reasons why referral marketing programs are awesome. Hopefully, after reading some of these referral stats and referral quotes you realize how referral marketing software can benefit you. There are many options of referral software on the market. Let us know if we can help you start your own referral program!
If you have any good referral stats or quotes, let us know. We'd love to include them in this article.
Every business has referrals
waiting to happen