Chatbots have become extremely popular tools for customer service and are widely used by businesses on various platforms, including websites, Facebook Messenger, and more.
In fact, about 65% of brands in the U.S. use chatbots.
If you're not using chatbots, then it's high time to leverage them for your business. It's also beneficial to integrate chatbots with email marketing to get the most out of both communication tools.
As a business, you need to respond to your prospects quickly to provide a great customer experience, which can be achieved when you integrate chatbots and email.
Using chatbots augmented by email marketing can significantly improve your lead generation and customer support efforts.
Below, we break down how chatbots and email marketing can help grow your business.
How can chatbots and email marketing help your business?
Here's how the combination of chatbots and email marketing can help you grow your brand.
1. Generate more leads
Armed with the power of AI, chatbots can communicate with potential customers using natural and relevant conversation.
For instance, if you have an ecommerce store, a chatbot can ask for a visitor's email address and offer any assistance about your products or services.
Chatbots can be the first point of contact in help generating leads, and forward the collected email addresses to a database. Email marketing can then be used to send promotional emails and move interested visitors further down your sales funnel.
Unlike other methods used to collect email addresses, chatbots are simple. The conversational manner of collecting email addresses means your visitors will be more likely to share their information with you.
2. Quick surveys
Collecting feedback is a great way to find out what customers want from your brand – and surveys are a great tool to get these insights.
The chances of getting your customers to take ten minutes out of their day to fill out a form are slim.
However, combining emails and chatbots can turn this around.
It's not enough to simply email prospects with an extensive survey. This already requires a significant amount of time and resources from them.
Instead, you can send out an email with a link to the survey. Then, use a chatbot to go through the survey questions in a conversational manner. An interactive survey will be quicker and more engaging for your customers.
For example, after unsuccessfully using email to deliver surveys, the team at Solitaired (an online solitaire platform) deployed a chatbot between games. The chatbot asked quick questions that collected feedback and opinions from players.
Since the players found the chatbot to be an extension of Solitaired's customer service team, they readily answered the questions.
To see the most success with chatbot surveys, remember to humanize the conversation. Make it authentic and aligned with the customer's situation, which will drive optimal engagement.
3. Provide a tailor-made user experience
Chatbots not only collect contacts for email marketing, but can further help with campaign segmentation.
For example, engaging customers in a series of personalized questions gives more insight into what types of products they're looking for; what price range they're comfortable with, and more.
Targeted and segmented campaigns are shown to increase revenue by 760% relative to the general campaigns.
4. Use chatbots as an email reminder
People are busy these days. They don't have time to read through every single email and unfortunately, some of your messages might go unnoticed by your subscribers.
What can you do to get people to read your emails? Another email, right?
Even if the potential customer notices it the second time, what are their chances of opening it right away and engaging with the content?
With a chatbot and email marketing integration, the next time the subscriber visits your website, you can engage them with the chatbot. The chatbot can tell them they've got an unopened email.
The chatbot can also share the same information or offer them assistance. This multi-channel communication has been shown to drastically improve the chances of a potential customer arriving at your information.
5. Offer better and inclusive communication channels
So far, we've talked about how chatbots can augment email. But what about the other way around?
You can also leverage email marketing to promote your live chatbot support. Furthermore, you can encourage your customers to use the chatbot for order details, order confirmations, and other ancillary responses.
Here are several benefits you can highlight:
Get answers to their queries without calling, opening new tabs, or sending emails
Get immediate responses to their questions
Learn about the latest sales and promotions for products
Once your customers start using the chatbots on your site, you'll start seeing better engagement and conversion rates.
6. Understand your audience better with AI
Both chatbots and email marketing have advanced greatly thanks to their AI capabilities.
AI chatbots not only allows you to automate routine steps, it can also result in higher open rates, richer conversions, and bigger sales.
With a deeper understanding of what your audience wants, you can then customize and improve your email campaigns – all thanks to AI.
Ready to harness the power of chatbots and email marketing?
Chatbots help you to understand what consumers want, while email marketing allows you to deliver those exact things directly to them.
By combining the power of chatbots and email marketing, you can deliver better customer experiences. Additionally, you can use the chatbots to generate leads and emails to promote your chatbots.
Both channels are great for communicating with customers in a way that's natural and most convenient for them.
About the contributor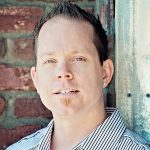 Shane Barker is a digital marketing consultant who specializes in influencer marketing, content marketing, and SEO. He is the co-founder of Attrock, a digital marketing agency. He has consulted with Fortune 500 companies, influencers with digital products, and a number of A-list celebrities.