The world is evolving drastically, and so are the behaviors of consumers. Now, it's up to businesses to adapt so that they can best serve their clients amidst this changing landscape. This means considering micro-moments when developing your marketing strategy.
But just what are Google's micro-moments? The following article will help define these important actions, explain just why they should be on your radar, and provide tips on how you can use them to your advantage.
What are Google's micro-moments?
Let's say that your friends are coming over and you want to whip up a quick salsa to serve to them. Instead of looking through your cookbooks for a recipe (or calling your grandma for hers), what do you do?
Since time is ticking, you'll likely turn to your nearest resource – which will usually be your smartphone or mobile device. You'll search for "fast and easy salsa recipes" and have exactly what you're looking for in seconds – or in a micro-moment.
The next day, you're on the bus on your commute to work and it's raining outside. You realize just how sick and tired you are of the weather, and how much you'd love to be somewhere warm and sunny. You take your smartphone out from your pocket and Google "flights to Maui" to see how much they'd cost for your upcoming break and daydream by searching for images of clear blue skies. This is yet another example of a micro-moment or sporadic bursts of quests for information that occur many times throughout the day.
Google defines micro-moments as occurring, "when people reflexively turn to a device –increasingly a smartphone – to act on a need to learn something, do something, discover something, watch something, or buy something. They are intent-rich moments when decisions are made and preferences shaped."
Instead of the "predictable, daily sessions online" that shaped the consumer behaviors of the past, these "many fragmented interactions that now occur instantaneously" are the way forward.
Google calls micro-moments, "the I want-to-know moments, I want-to-go moments, I want-to-do moments, and I want-to-buy moments" and says that they're "game changers for both consumers and brands."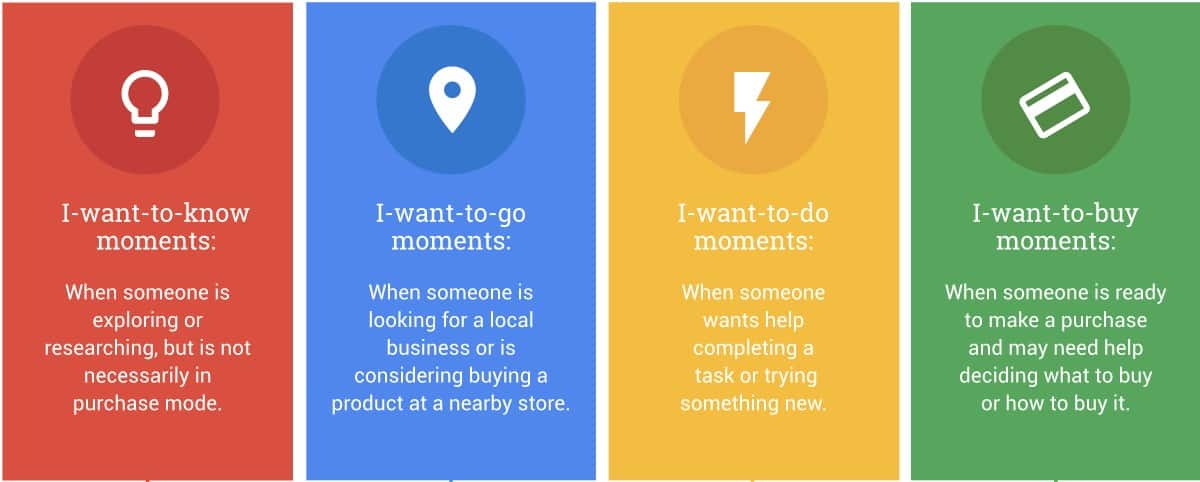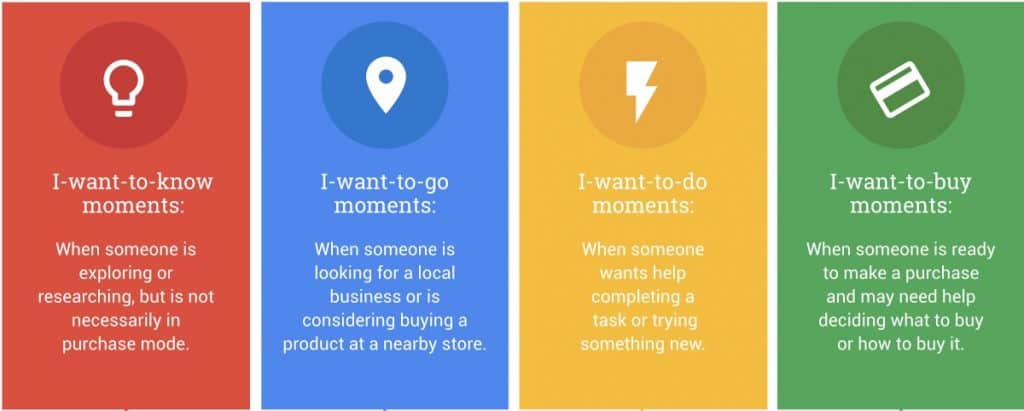 Why are micro-moments important for your business?
Any successful marketing strategy today needs to take into account the micro-moments that make-up so much of a customer's journey. There are over 2.5 billion smartphone users worldwide, meaning there are around 2.5 billion people that likely engage in micro-moments throughout their days.
It is also an area of marketing that has largely been left unexplored by the majority of businesses. Micro-moments provide an exciting opportunity for businesses to gain the upper hand on their competitors if they make the effort to capitalize on these behaviors.
How can your business take advantage of micro-moments?
Businesses should be utilizing micro-moments with a thorough and thoughtful marketing strategy. By putting the right steps in place, your business can be more present for its customers and reap the benefits that come along with that (like increased word of mouth). The following are some tips to keep in mind for the most comprehensive, micro-moment-inclusive strategy.
Use beacon technology in-store
Over 82% of smartphone users consult their phones while in-store, for help with purchasing decisions. Targeting customers while they're in your brick-and-mortar establishments will cater to their micro-movements and will result in a rise in sales. Beacon technology allows businesses to transmit data to customers in the area (usually ads or special offers) through Bluetooth, provided the customers have installed the required apps.
This means that brands can offer their customers an extra level of personalization, which will help them close the sale. A 2014 study found that "over 70% of shoppers who received beacon-triggered content and offers on their smartphone said it increased their likelihood to make a purchase during a store visit." Sounds like a smart idea to us!
Invest in social commerce and chat-bots
Part of what will make you successful in conquering the world of consumer micro-moments is just being there, at the right times, as much as possible. This means catching consumers on their platforms of choice and being readily available to facilitate their spur-of-the-moment desires.
Integrating your sales process with social media and messaging platforms (via social commerce and chat-bots) are great ways to make your business more accessible to consumers. Reaching them on their preferred channels means you're already one step closer to closing the sale.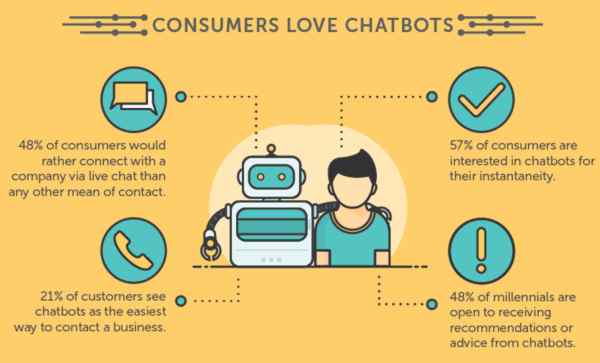 Optimize for voice search
With voice assistants such as Siri, Echo, Google Home, and Cortana, micro-moments are happening using voice search more and more. In fact, by 2020. it's expected that half of all mobile searches will be made via voice. Currently, 41% of adults and 55% of teens are using voice search daily.
If you're in the kitchen and suddenly get a craving for something sweet, how much simpler is it to just ask your Echo for a quick hot chocolate recipe rather than typing it out? This growing type of search means it's vital that you optimize your content for voice assistant software. Use conversational phrases for your keywords and within your content, and create a FAQ page on your website that focuses on these long-tail phrases.
Keep working on SEO
Though voice SEO is increasing in importance, text SEO remains paramount to a successful campaign. The higher your rank, the more your links will be seen and clicked on from within the SERPs. A great SEO strategy is especially important when considering micro-moments, because consumers want fast access to information, products, or services, and won't have the patience to go combing through pages of results to get it.
Geo-target with your ads
Applying geo/location targeting to your marketing campaign will help ensure your ads are only shown to people within certain predefined locations. This is especially important for businesses like restaurants or mechanics, where customers will need to be locally based. If you're one of these types of businesses, you don't want waste time and money targeting consumers that have no potential of turning into paying customers. Therefore, geo-targeting is essential.
Now you know
Micro-moments are gaining in popularity, so it's time for businesses to take them seriously. Integrating these behaviors into a comprehensive marketing strategy will ensure your brand remains current and competitive in today's digital world.
About the contributor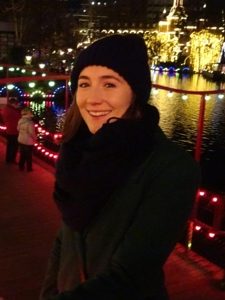 Ellan Dineen is the Marketing Associate at Design Wizard. When she's not hard at work in the Marketing Department, Ellan can be found en route to foreign lands with a book in her hand and a podcast in her ear. With a Master's in English and Diploma in Social Media Marketing, she knows the importance of staying up-to-date with the industry's latest trends and insights and is keen to pass these tips on to her readers.