Video marketing software is an important tool to consider if you want to leverage the hottest trend in online marketing right now – video content.
Video marketing software is a specific marketing tool that enables you to create, edit, host, manage, and distribute appealing videos your audience will actively engage with. They also enable you to track the performance of your videos and capitalize on what works.
In this article, we take a deep dive into what video marketing software is, the top 10 benefits it offers, and whether it's the right tool for you. Finally, we wrap up with a quick guide to the 18 best video marketing software tools in the market today.
(Or skip straight to the video marketing software below.)
What is video marketing software?
Without a doubt, video content is the hottest trend in marketing right now. To put it into perspective, let's look at some vital video marketing statistics:
84% of marketers say video has been effective for generating leads
78% report that video marketing has improved their company's bottom line
94% of marketers agree videos help increase user understanding of their product or service
43% reporting video has reduced the number of product support calls their company has received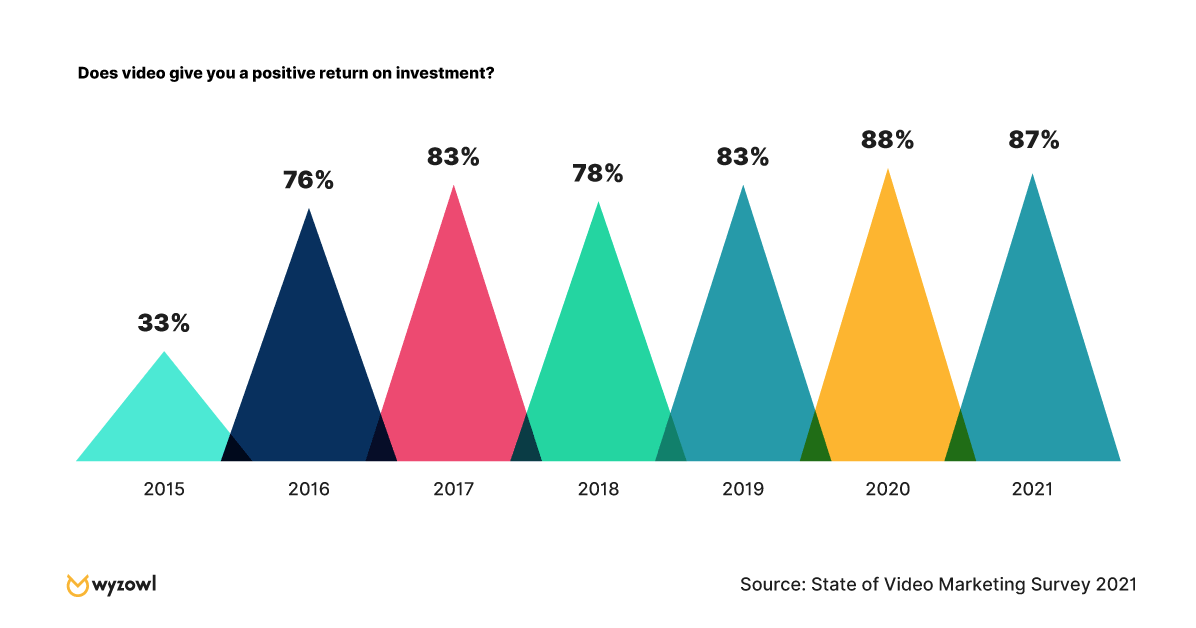 Video marketing software tools enable you to leverage these trends using a combination of creation, automation, and analytic tools. They enable you to centralize the entire content management experience.
While all-in-one video solutions give you everything you need in one place, niche software can cater to more specific or targeted requirements (such as YouTube or Facebook marketing).
There are several occasions when a business may need a video marketing software tool:
You've explored traditional methods of text/visual content and want to scale to the next level.
You're looking to increase your reach, engagement, and conversion rates.
You want to improve the visibility and awareness of your brand.
You want to double down on promoting product launches or best-selling products and services.
You want to establish thought leadership in your specific industry vertical or niche.
3 powerful benefits of video marketing software
Video marketing can help you scale and reach new audiences with your marketing efforts. Here are the top three benefits a video marketing software tool can bring to your business:
1. Manage all your video marketing efforts from one place
The ability to manage everything in one place is easily the biggest benefit of video marketing software. Whether it's recording, editing, distributing videos, or analyzing their performance, having front-row seats to your own personal theater gives you full control over your video content marketing efforts.
2. Access features that drive engagement, conversion, and sales
Video marketing software comes with many advanced features that make it easy to embed calls to actions (CTAs) in the videos, instantly share them across multiple platforms, and encourage real-time interaction.
3. Increase brand awareness and visibility
Manual efforts can only get you so far. Scalability requires speed, automation, and the ability to track how well you're doing and optimize your efforts as needed. Video marketing software can help you exponentially increase your brand awareness and visibility.
Is video marketing software right for you?
Video marketing software is a great addition to any tech stack, whether you're a startup, small business, or large corporate entity. It enables you to run video campaigns in a smarter and more efficient way. The key criteria here is how well do you want to grow and how fast do you want to do it?
Here are a few important aspects to consider before you think about investing in a video marketing software tool:
1. Identify your video production requirements
Video marketing software requirements vary from business to business. If you're an entrepreneur, maybe you won't need all the bells and whistles. Maybe all you're looking for is a professional video editing tool, and you're okay with covering the other sharing and distribution aspects.
If you're ready to scale or are a larger business, you may want to consider investing in all-in-one video marketing platforms that offer more functionality. Marketers may also have a different set of requirements – perhaps you would like more sophisticated editing tools, advanced dashboard analytics, or third-party integrations.
Another important consideration is what platforms the software supports. For instance, can you use it on Mac and Windows? Is it easy to use on your mobile devices?
2. Consider your budget and start to shortlist the software
The next aspect to consider is how much you can budget for your video marketing software. Different tools have different types of pricing models. Some can be paid on a monthly basis, others on an annual basis, while the rest can be bought for a one-time fee.
Companies tend to discount prices if you're purchasing on an annual basis. You may also get bulk discounts for purchasing a number of licenses together. Based on your budget, take a look through our list of 18 best video marketing software tools below and shortlist two to three tools to contact.
3. Check the software's usability and ease of use
Most video marketing software companies know they need to produce user-friendly and intuitive interfaces. But it's worthwhile to research and read reviews from existing product users.
How much of a learning curve can you and your team expect? Do they offer tutorials, help guides, or other support options? Some companies have formed communities where you can connect with experts or other users and share best practices, resources, or other troubleshooting tips.
4. Ask about free trial or demo options
The best way to know if software works for you is to give it a test run. Check if the company offers free trials, demos, or free plan options.
Not only will you get hands-on experience with the product and see if it meets your needs, many companies even offer a scheduled demo where they can walk through the product with you.
5. Customer support
A critical aspect to consider is customer support. Does the business provide support where you can have your pressing problems addressed by a team member? Remember that the level of support can sometimes vary depending on the type of plan you're considering. Lower plans may have slower turn-around times and not as many flexible options to avail of support. Higher plans may be able to offer you premium or live support and dedicated staffing.
Alternatives to video marketing software
After reading through its key features, maybe you realize you're not looking for video marketing software at the moment. There are a lot of alternatives that build other types of engaging content for your audience. Here are a few to look into:
The evaluation criteria
Our team has researched and compiled the top video marketing platforms. Read how we evaluated our list, and then browse through the reviews below:
| | |
| --- | --- |
| Evaluation criteria | Description |
| Pricing | How much does the software cost? What different plans are available? Are you required to commit for an entire year, or are monthly plans available? |
| Free plan or trial | Does the company offer a free plan or trial period for you to try out the software before purchase? |
| Customer service and support | How does the company help assist you when using the software? What are the ways you can contact them for questions or issues? |
| Review score | How do existing users rate the video marketing software? Based on an aggregate score from top review sites, our rating is out of 5 stars and indicates how many people reviewed the software tool. |
| Notable features | What makes this video marketing solution stand out? We've broken down the top features of each, such as ready-made templates, video editing features, and audience engagement tools. |
18 best video marketing software tools
We've made shopping for the best video marketing software easier for you by rounding up the 18 best video marketing software tools in the marketplace right now.
Below, you'll find a quick overview for each tool, complete with their best features and pricing structures:
Note: The software is not listed in any order of rank or recommendation. Our aim is to put together a selected source of online community solutions, and give a clear picture of all the available options.
[table "" not found /]
---
Vidyard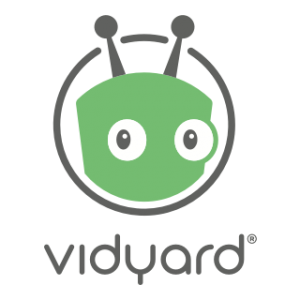 Vidyard offers screen recording, video creation, video hosting (ad-free), management, and sharing solutions, coupled with backend analytics. In short, it's an all-in-one solution that provides a seamless, simple, and intuitive end-user experience, making it one of the most popular video marketing software tools out there.
Key features
Unlimited screen and video recordings: Create as many videos as you'd like, for up to one hour in length.
Easy embed and share options: Add your video into emails and post on Facebook, YouTube, and Linkedin for a wider reach.
CRM integration: Integrate with some of the most popular tools in the market, including Gmail, HubSpot, Hootsuite, and Zapier.
| | | | |
| --- | --- | --- | --- |
| Pricing | Free demo or trial | Customer support | Review score |
| Free plan, Pro ($15/month), Teams ($300/month), Business ($1250/month), and Enterprise (contact for pricing) | Free plan and demo available | Chat, knowledge base, support tickets, community, webinars | 4.5 (501 reviews) |
---
Vimeo
A known name in the industry, Vimeo prides itself on being one of the best video marketing tools in the market today. The platform supports the creation, management, and sharing of high-quality video, offering all-in-one video solutions to over 200 million subscribers worldwide.
Key features
Embed anywhere: Add videos and live streams across the web, in your emails, or publish natively on the major social media platforms.
Engage with your audience: Use customizable contact forms to gather information and leads right from the player, and add custom end screens that direct viewers to a specific link after viewing.
Monetize your videos: Turn your content into a business with subscription, on-demand streaming, in-app purchases, and more.
| | | | |
| --- | --- | --- | --- |
| Pricing | Free demo or trial | Customer support | Review score |
| Plus ($7/month), Pro ($20/month), Business ($50/month), and Premium ($75/month) | Free trial available | Email, help center, video school | 4.5 (837 reviews) |
---
Filmora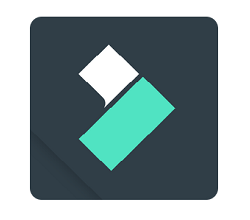 Users generally find Filmora to be a fast and easy-to-learn video editing software tool that's also easy on the budget. It's a great option for creatives and individual users who want to turn out professional-looking videos minus the fuss.
Key features
Extensive video editing features: Includes 100 video tracks, compositing tools, creative effects, overlays, filters, voiceovers, and fully integrated 4K editing.
Faster editing process: Simple automations, like batch color matching and correction and hotkey shortcuts, get your videos ready for viewing.
Add your brand to every video: Set custom filters, text, and include your logo to better market your videos.
| | | | |
| --- | --- | --- | --- |
| Pricing | Free demo or trial | Customer support | Review score |
| For individuals: $7.90/month, $39.99/year, or $69.99/lifetime fee; For teams/businesses: $155.88/user/year | Free trial available | Chat, support center, support tickets, tutorials | 4.5 (401 reviews) |
---
Powtoon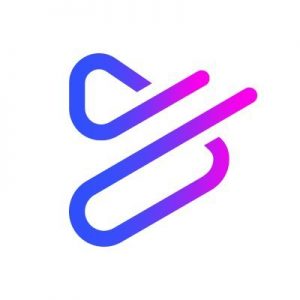 Powtoon enables you to create high-quality and professional-looking videos, animations, and presentations quickly and easily. The software is currently being used by some of the biggest names in tech, including Microsoft, Google, and Cisco. As a visual communication platform, Powtoon offers not just video creation, but also team management, collaboration, and sharing.
Key features
Third-party integrations: Work alongside the platforms and tools you already use, including YouTube, Facebook, HubSpot, Canva, Wistia, and more.
Large video template library: Access an exhaustive list of templates for different industries and styles.
Convenient extensions: Launch the platform from other locations, including Google Chrome, G Suite Marketplace, PowerPoint, and Adobe Photoshop.
| | | | |
| --- | --- | --- | --- |
| Pricing | Free demo or trial | Customer support | Review score |
| For individuals: Free, Pro ($89/month), Pro Plus ($197/month), and Agency ($99/month); Business plans: Team, Corporate, and Enterprise (contact for pricing); Educational plans: Students ($3/month), Teachers ($6/month), and Classroom Management ($10/month) | Free plan, demo, and trial available | Help center, support tickets | 4.4 (395 reviews) |
---
VideoScribe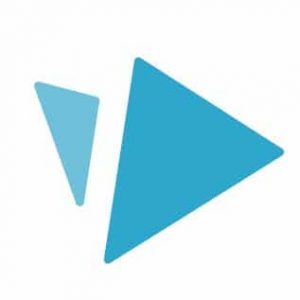 VideoScribe is the perfect video marketing software tool to quickly create whiteboard videos. It's the perfect video maker for marketers who want to increase conversions, and teachers or educators who want to create animated explainer videos that viewers and students will love.
Key features
Easy-to-use interface: Drag-and-drop functionality makes it easy and effortless to create whiteboard videos.
Library of customizable images and music: Jumpstart your video creation with plenty of ready-to-use options to choose from.
Adaptable solution: Useful features help create videos that engage customers, train employees, or educate students.
| | | | |
| --- | --- | --- | --- |
| Pricing | Free demo or trial | Customer support | Review score |
| For individuals: ($35/user/month or $800/one-time fee); and For teams: (starts at $145/user); discounts available for charities and non-profits | Free trial available | FAQ, support tickets, community, webinars, academy training | 4.1 (72 reviews) |
---
Magisto
Magisto enables you to add photos and video clips to its smart editor, provides ample customization, and then share your videos anywhere. The platform also offers video makers for specific needs, such as weddings, fitness videos, cooking tutorials, and many more.
Key features
Emotional sense technology: Patented AI technology automatically analyzes and edits raw video footage and converts it to professional-looking videos.
Cross-channel video distribution: Host online videos on your website through the platform's native player, publish them on social media, or include one in your next email.
Video marketing insights: See video views and other audience behavior to understand which video content performs best.
| | | | |
| --- | --- | --- | --- |
| Pricing | Free demo or trial | Customer support | Review score |
| Premium ($9.99/month), Professional ($19.99/month), and Business ($69.99/month) | Free trial available | Help center, FAQ | 4.1 (61 reviews) |
---
Wideo

Wideo is a simple and effective video creation and sharing solution that requires no existing editing know-how. It makes use of templates, allowing you to create animated videos and presentations in minutes.
Key features
Ready-to-use video templates: Designed by professionals and ready to use for ads, ecommerce marketing campaigns, presentations, webinars, etc.
Intuitive editing interface: Add intro and outro animation, duplicate objects to place throughout your video, and use the platform's text-to-speech feature to add custom narration.
Share anywhere: Download videos in full HD and MP4 format, share directly on Youtube or Facebook, or embed on any site.
| | | | |
| --- | --- | --- | --- |
| Pricing | Free demo or trial | Customer support | Review score |
| Free, Basic ($59/month), Pro ($99/month, Pro+ ($199/month), Business (contact for pricing), and Educational ($9/month) | Free plan available | Help center, FAQ, tutorials, support tickets | 3.9 (46 reviews) |
---
Videolinq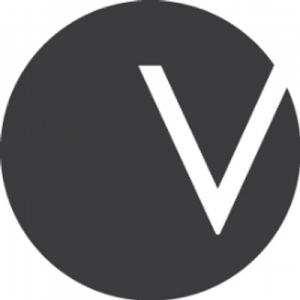 Videolinq is a great video marketing software tool that sets itself apart by allowing you to stream to multiple sites. The platform handles streaming live videos, audience engagement, and data collection across a number of social media platforms.
Key features
Multistreaming: Stream live 1080p HD quality videos from one place to as many as 25 web or social media sites, saving you significant bandwidth and cost.
Closed captioning: Further engage your audience with real-time closed captioning – which you can add on live videos!
Player wizard: Design your own custom HTML5 player to place on your site, or integrate with video ad servers to monetize your streams.
| | | | |
| --- | --- | --- | --- |
| Pricing | Free demo or trial | Customer support | Review score |
| Trial (free), Starter ($15/month), Professional ($100/month), and Enterprise ($500/month) | Free trial plan available | Knowledge base, video tutorials, support tickets (phone and 2-hour response for premium support) | 4.8 (68 reviews) |
---
VidIQ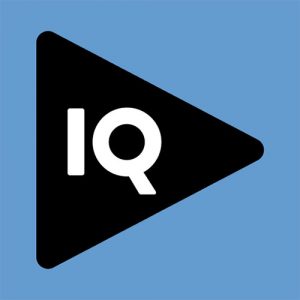 VidIQ is a video marketing software tool with a niche offering – getting more views on YouTube. The platform promises an increase in organic reach, an increase of your library of tags (by 10x in under 10 minutes!), and finding new content opportunities you may be missing out on.
Key features
YouTube marketing focus: Just some of the tools include scorecards, providing usable data at a glance, keyword tools, to help find the best words searched by your audience, and a real-time stats bar.
Trend alerts: Get a head start on content creation by receiving email alerts on the top trending videos for your preferred keyword.
Channel audits: See how your videos are performing, what works, what doesn't work, and what issues need your attention.
| | | | |
| --- | --- | --- | --- |
| Pricing | Free demo or trial | Customer support | Review score |
| Basic (free), Pro, Boost, and Boost+ (contact for pricing) | Free plan and trial available | Chat, help center, FAQ | 4.6 (26 reviews) |
---
ThankView