Marketing is all about getting an edge over your competitors. With the rapid nature of online marketing, anything your competitors are doing now that you're not doing could spell out trouble for you! If you're not taking advantage of social proof for marketing yet, it might be time to start.
Defining social proof online
The theory of social proof is that people who are uncertain about a decision tend to follow the behaviors of other people in a similar situation. You can see this happening all the time in everyday situations, such as people automatically standing in the back of an existing line to wait for service. When we don't know what to do from our own knowledge, we look around to find the best choice by observing the satisfaction other people got from their choice.
Enter the internet. Social proof revolutionized marketing offline, but it's found an even larger place online. Reviews and opinions from others heavily influence purchasing decisions. According to a 2018 report from Power Reviews (as published by Business Wire):
        97% of consumers look for reviews before making an online purchase
        85% of consumers look specifically for negative reviews before buying
Customers read anywhere from 1 – 10 reviews before making a purchasing decision. These statistics are based on a survey of 1000 US consumers, but they give a good indication of how people feel about reviews.
Third-party opinions about your products or services can positively or negatively influence other online buyers. People tend to believe that messages from the brands themselves are biased, but third party opinions are often seen as honest.
Leveraging social proof
Considering the weight of reviews in online purchasing decisions, brands that can use social proof to their advantage tend to see higher sales numbers. By showing the feedback from previous customers in the right light, you can encourage more consumers to make purchases as well.
There are a few main ways brands harness social proof without stepping over any lines.
1. Customer reviews
Reviews give your customers an outlet to express their opinions. Unfortunately, it's difficult to control what they're going to say. But, giving customers a place to write reviews directly on your brand website helps make their comments more trustworthy. If people see that you're involved in the handling of reviews, they won't be seen as transparent and honest.
Many ecommerce brands do well with reviews by placing review sections at the bottom of every product page and sending customers a reminder to review products they purchase. When the reviews are placed directly on the page with the product or service, through a direct input system, page visitors are more likely to trust them.
The downside to reviews is that they can be detrimental if you're getting consistently bad reviews (*cough* AT&T *cough*). Find a way to manage the negative reviews; not necessarily by removing them, but by making sure there's a balance of positive to even it out.
2. Third-party testimonials
Reviews are one thing, but a story showing how the item or service made a difference in the life of the customer is far more effective than a short review. Sometimes, these stories can be shared in the reviews themselves, but more often than not you'll have to ask for them. If you have repeat customers, you could ask them to share a story of how your brand affects them.
At their core, testimonials are stories, which is why they connect so deeply to other consumers. Stories are more compelling than words alone, especially when they create a narrative that's relatable to others. If consumers can read a testimonial story and picture themselves in a similar situation, that's a compelling and powerful social proof for your company.
3. Influencer marketing / affiliations
Sometimes, social proof comes in the form of outside input from people with a following of their own. Influencers are common on social media, but there are also blog networks and writers who have a following they can connect to. Their word and their opinions mean something to their followers, giving you an extra boost just by positive association. When someone talks about your brand, either through their own channels or through yours, they're influencing buying decisions.
4. Followings and engagements
Speaking of followings… Your own social media accounts can be a place for social proof through stimulating engagement. If your social accounts are full of posts from you without any input from other sources (such as comments, shares, likes, responses, or posts tagging you), it's not a great look. Your brand can appear closed off.
Getting your followers to engage with your content helps people feel more connected to and comfortable with your brand automatically. Once they see you engaging with your audience, people are more likely to think favorably of your brand and to bring those positive thoughts forward when they consider a purchase.
5. User-generated content
Allowing people the opportunity to create messages around your brand or products, such as comments or stories, is a highly effective way of injecting social proof into your brand directly. You can take advantage of user-generated content by sharing customer stories or posts from social media (with permission), showcasing narrative comments from your page, or even highlighting third-party content creators who talk about you.
Tip: Pictures do wonders for increasing customer trust in social proof! Seeing user-generated content with added pictures helps make the content more believable.
Marketing for the long term
As with most online marketing strategies, you have to be willing to adapt and change as technology and opinions evolve. Currently, social proof is both valuable and generally accepted as okay. If either of these change in the future, it's up to you to adapt and make sure you're staying in the right.
While you're staying in the right, you have to adapt your methods to keep up with current research about the effectiveness of social proof and which types can elicit the desired response from consumers. Reviews, influencers, and social followings may be useful tools right now, but they could quickly become outdated and lose their positive effect.
When social proof turns from positive to negative, it does a lot of damage. Your marketing can backfire if you haven't built up and maintained a good outlet for your customers. Give people a variety of options to provide feedback and multiple opportunities for customer service to address problems as they arise, so they can end up with a positive word instead of a critique.
The bottom line to making social proof sustainable for the long-term is providing something worth talking about in a positive way. Give your customers a reason to praise you by offering good products or services, focusing on customer satisfaction and a positive overall experience to turn them into your brand advocates. If you offer a good experience for the majority of your customers, they'll provide positive feedback that makes your social proof work. Without that key piece, it won't work.
About the Contributor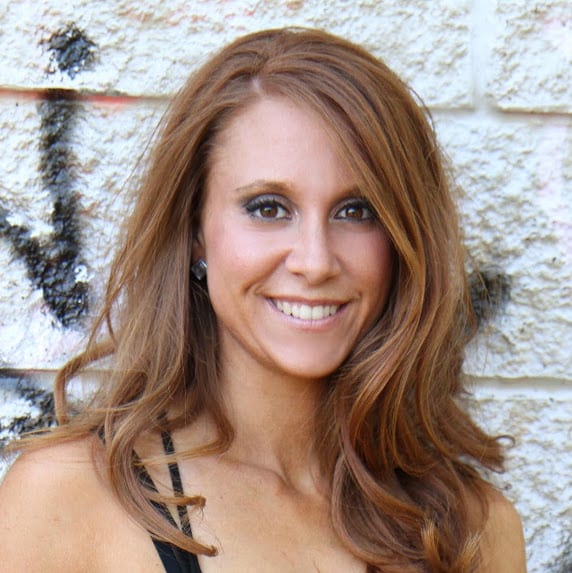 Christine James believes that every customer has a voice. She is the Community Manager at
HissingKitty.com
(a customer complaints website) and loves talking to customers on social media about their challenges with Fortune 500 companies. Her work has been published on Huffington Post, Inc., SocialMediaToday, and Thought Catalog. Follow her on Twitter @hissingkittycom.