As a business owner, you know the importance of happy customers. Not only do they bring in repeat business, but they also serve as powerful marketing tools. Word of mouth is one of the most effective marketing strategies out there, and a customer reference program can take it to the next level. In this article, we'll explore the benefits of a customer reference program, use cases, and how to design and manage one that works hard for your business — so you can focus on business growth.
What is a customer reference program?
A customer reference program is an organized program where you ask your best existing customers to give testimonials about their customer experience. These testimonials can take many forms, including written reviews, case studies, video interviews, and social media content. 
The purpose of a customer reference program is to utilize satisfied customers to promote a business by sharing their positive experiences with others. In turn, their real-life success stories support sales and marketing activities by providing third-party endorsements of your business concept, customer service, product or service quality, and other aspects of your business.
Why your business needs a customer reference program
There are several reasons why your business needs a customer reference program. First, it strengthens customer relationships and encourages retention by showcasing their success. When customers see that their business is valued, they are more likely to remain loyal and make repeat purchases. 
Additionally, customer testimonials and case studies are powerful influencers in the decision-making process for potential customers. Sprout Social reports that 71% of U.S. consumers are influenced by social media posts from friends and family when making purchasing decisions. In effect, a customer reference program enhances brand reputation through social proof and credibility, helping to drive lead generation and improve the sales cycle.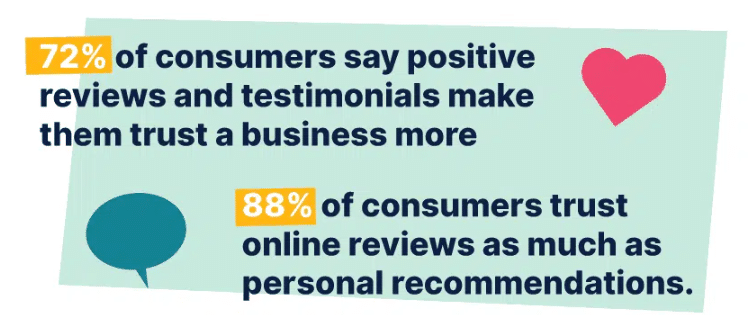 Without that social proof, you risk having your prospects go elsewhere when they look up your business online — and, yes, they will be looking you up when researching your business. One of the first things a new customer will be looking for is online reviews, with over 99% of online shoppers seeking out reviews when they shop online. This includes negative reviews, too, so the more positive reviews and testimonials you have from happy customers, the better your business will appear to people seeking out companies like yours.
Customer reference programs also increase customer lifetime value by nurturing brand advocates. When your best customer becomes an advocate for your business, that person is more likely to make referrals and recommend your business to others. This can lead to increased revenue and profitability as well as overall greater trust in your brand.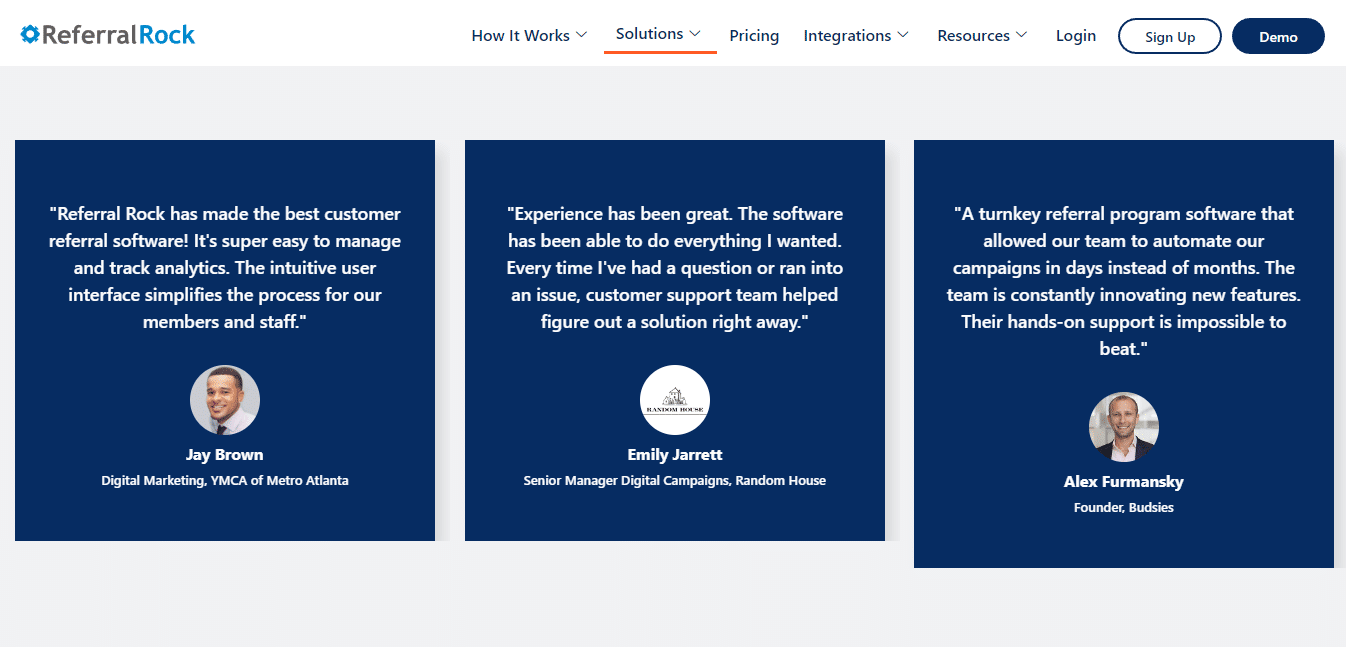 Customer reference program vs. referral program
Some people think that a customer reference program is the same as a referral program. But each asks for different types of recommendations:
A referral program incentivizes customers when they directly recommend your business to friends and colleagues. 

A reference program gathers testimonials and case studies from customers, to serve as a public recommendation.
A customer reference program is also a great natural follow-up to a referral program, since a referral program helps you find the customers who are willing to recommend you. So, it's best to start a referral program before a customer reference program. 
The referral program shows you who your best advocates are.

You can then reach out to top referrers and ask if they want to go a step further, with a testimonial or reference (since they're already willing to recommend you to friends).
Customer reference program vs. ambassador program
Reference programs are also slightly different from brand ambassador programs. The main difference is the channels customers use to promote your brand. 
Ambassadors promote you on their own channels in the long term, with authentic stories.  Say, they might post about you on their own social media or their blog.

Meanwhile, references are customer stories used to promote you on your own channels, like your brand's website and social media accounts.
However, a reference program works best if you combine it with an ambassador program of sorts.
Find your best customer-advocates, and ask them to give testimonials.

But also give them trackable sales links to promote your brand on a more formalized level, as ambassadors.
Designing an effective customer reference program
Designing an effective customer reference program requires a deliberate and strategic approach, with careful attention given to every stage of the program's development. It is essential to follow a structured customer reference management process that encompasses all the critical elements, from identifying potential advocates to ongoing engagement and program evaluation.
Get all your teams on board
Identifying and creating customer references isn't just the responsibility of your marketing team. Your salespeople know why customers chose your product, and your customer success team has the most insight into the goals your customer has achieved with your product.  So, they can help you reach out and collect this vital story information. 
It's best to create planning spreadsheets for your customer reference initiatives, which are accessible to all teams. Record the advocates you'd like to reach out to and the information you collect from them.
Identify ideal customer advocates
The next step in your customer reference activities is to identify ideal customer advocates. These customers are not only satisfied with your product or service and customer support but also loyal to your brand and willing to share their experiences with others. You can identify potential advocates by looking for customers who have already made referrals through your referral program. Or, reach out to the customers who have left positive reviews on your website, social media pages, or third-party review platforms. You can also look for customers who have high levels of satisfaction and loyalty, by using surveys such as the NPS score or the CSAT.
After you've found advocates, reach out with a message like the sample email below.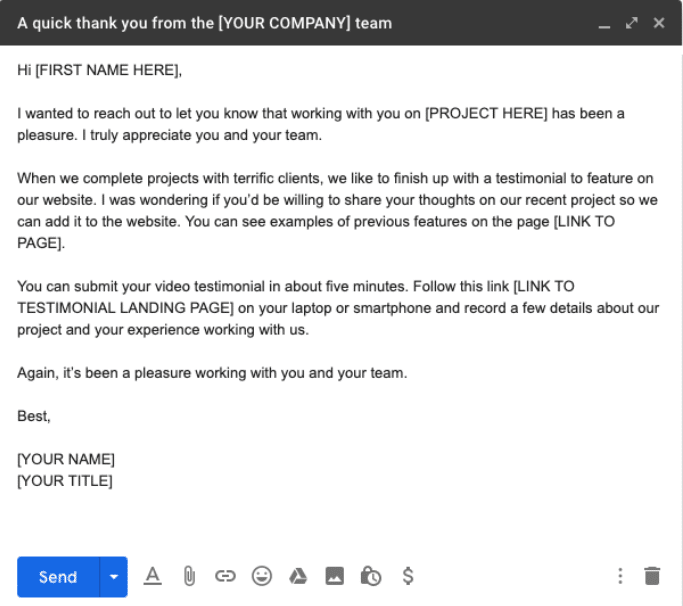 If you're a SaaS business, you might also ask for a reference at the end of a successful onboarding, or during one of your check-in calls. For more detailed customer stories, you might also set up customer reference calls where you have a conversation with the customer about how you helped them meet their goals.
Create compelling customer stories
The next step is to create compelling customer stories. There are several formats for customer stories, including written testimonials, case studies, video interviews, and social media content. Whatever format you choose, make sure to craft a narrative that highlights customer success and the role your product or service played in it. Remember that the customer is the hero of the story, and your brand or product is the guide. 
It's important to showcase the impact of your product or service on customer achievements to resonate with potential clients. For instance, you can discuss the problem or challenge your customer was facing, the solution you offered, and the results that your company produced for them.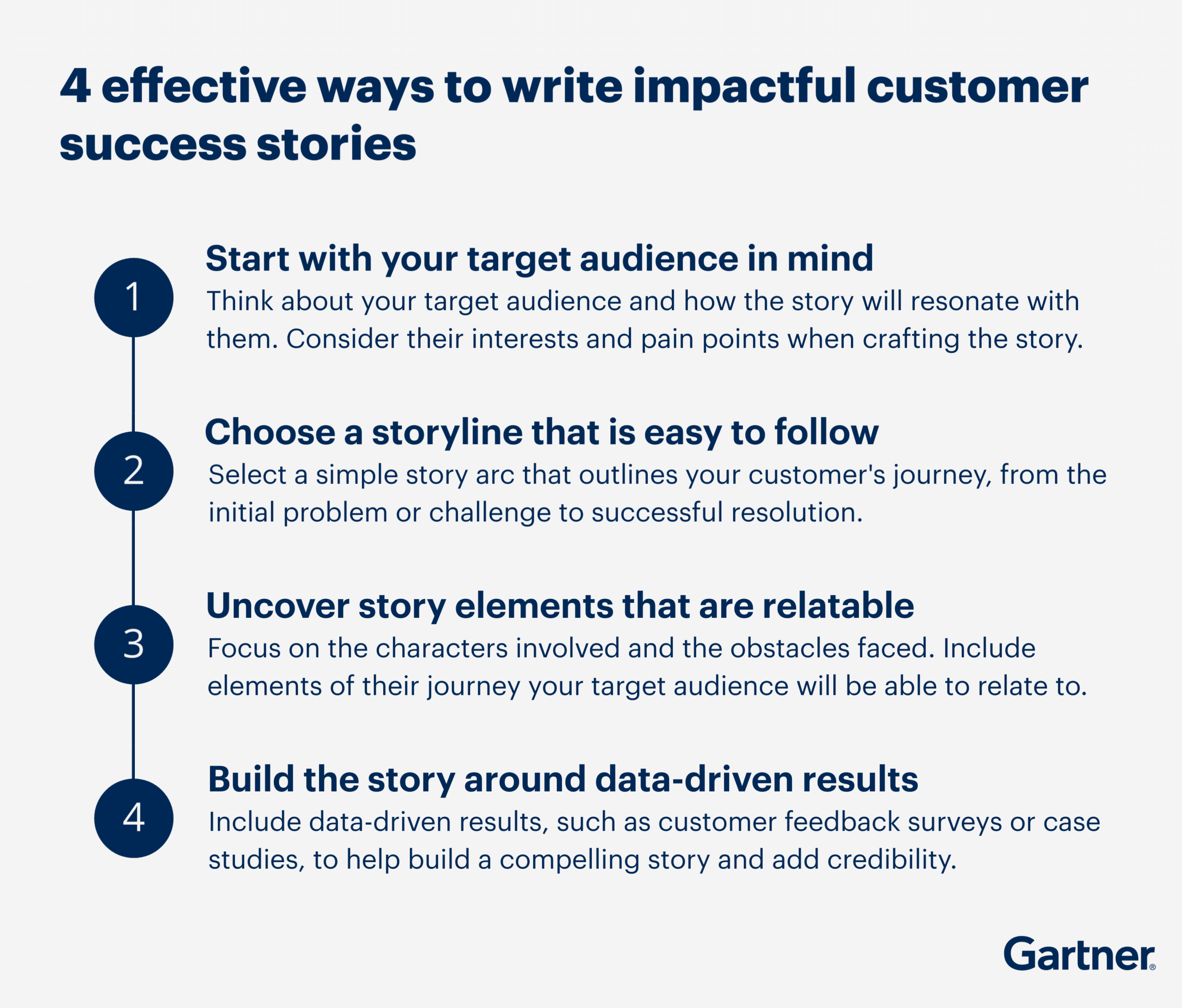 Incentivize customer advocates
Once you've identified potential advocates, approach them and recognize their loyalty and satisfaction. Explain your customer reference program and how they can participate. You may also want to incentivize them to become advocates by offering exclusive offers, discounts, or other rewards. Forbes suggests inviting them to speak at industry panel discussions and conferences, giving them exposure, and highlighting their success.
When designing your incentives, it's essential to balance the value you provide to the customer with the contribution they make to your program. Offering overly generous incentives can lead to a high cost per acquisition and attract customers who are primarily motivated by rewards rather than genuine advocacy. You'll also need to continuously engage and nurture customer advocates to maintain their loyalty and commitment and keep them enthused about championing your brand.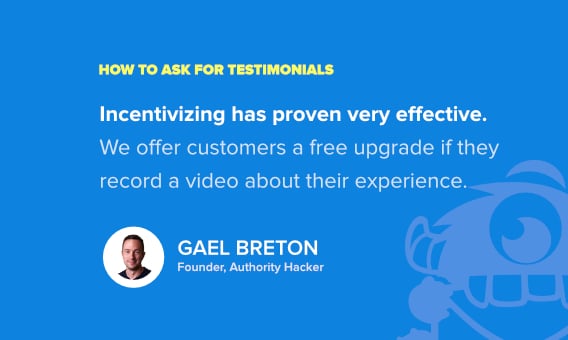 Implementing and managing your customer reference program
Implementing and managing your customer reference program effectively is crucial to ensure its success. This involves identifying and recruiting potential advocates, providing ongoing incentives and rewards, regularly assessing program performance, and adapting the program as needed to align with industry best practices and trends.
By effectively implementing and managing your program, you can build a strong community of brand advocates, strengthen customer relationships, and drive sustainable business growth. Here are our top tips for sustaining a customer reference program. 
Set up a system for tracking and measuring success
To track customer references, you can use CRM systems, marketing automation tools, or reference software. It's important to set KPIs like conversion rates, customer engagement, and advocacy reach and analyze data to measure the success of your customer reference program.
In addition, tools like Referral Rock can help you launch an on-brand referral or ambassador program, so you can more quickly start taking advantage of referral opportunities and find the best advocates to ask for references. It'll also help you optimize and improve the advocacy program based on actionable insights.
Promote your customer references
To promote your customer reference program, you can adopt both internal and external strategies. Internally, you can train your employees to identify potential advocates and encourage them to share success stories with stakeholders and partners. This can increase the visibility of your program within your organization and foster a culture of advocacy.
Externally, you can showcase customer stories on your website, social media, press releases, and email marketing campaigns. This can help you leverage the power of social proof and reinforce your value proposition to potential customers. By highlighting the experiences of satisfied customers, you can provide a compelling reason for prospects to choose your brand over your competitors.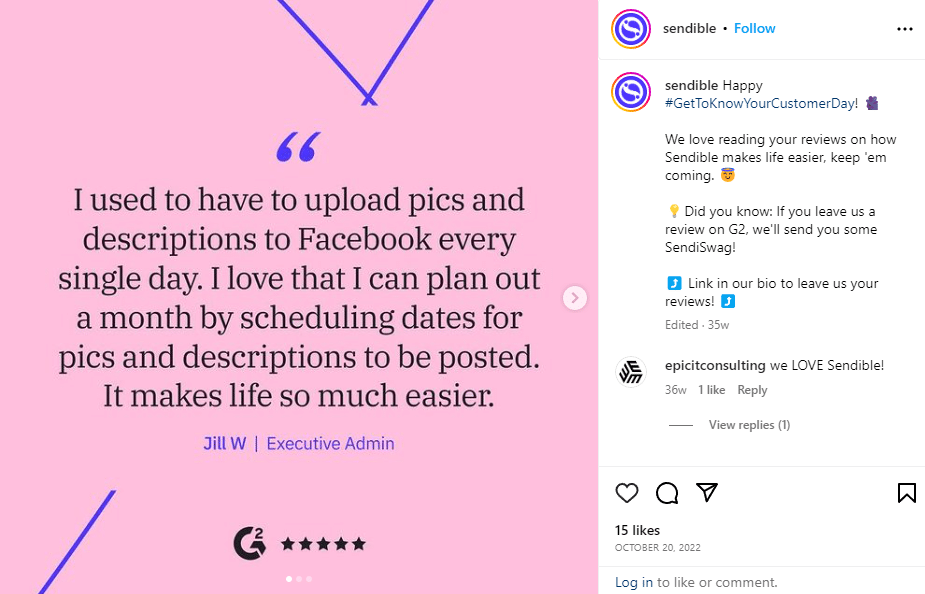 In addition, you can use customer stories in your sales and marketing assets, including webinars, whitepapers, thought leadership, and product marketing efforts. This can help you personalize your messaging and demonstrate the real-life impact of your product or service. By incorporating customer success stories into your marketing materials, you can provide proof of the value you offer and increase the credibility of your brand.
Continuously improve and evolve the program
Regularly assessing the performance of your customer reference program is critical to ensuring its effectiveness and driving sustainable business growth. Without continuous evaluation and improvement, your program may become stagnant and fail to achieve its goals.
Assessing performance goes beyond setting KPIs and analyzing data, though these are important in tracking tangible numbers behind your program. To take things a step further, gather feedback from your customer advocates. Ask them what they like and dislike about the program, what motivates them to participate, and what incentives and rewards they find most valuable. Use this feedback to make necessary adjustments and optimize the program based on the needs and preferences of your advocates.
Staying up-to-date with industry best practices and trends is also crucial for maintaining a competitive edge and adapting the program as needed. Keep an eye on emerging technologies and changes in consumer behavior, and adjust your program accordingly. Attend industry conferences and network with other professionals in your field to stay informed and gain new insights.
Wrap-up
A well-designed and effectively implemented customer reference program can have a significant impact on your business growth. By utilizing the power of customer advocacy and leveraging their stories, you can strengthen your brand reputation, increase customer lifetime value, and build long-term trust and loyalty with your customers.
Moreover, a data-driven approach and continuous assessment of your program's performance will help you identify areas for improvement and keep up with industry trends and best practices.
Remember to remain open to feedback and new ideas to optimize your program and stay ahead of the competition. In time and with the right strategy and approach, your customer reference program can be a valuable asset in driving sustainable business growth.
If you're looking to grow your business faster through customer advocacy, Referral Rock can help. Schedule a demo with us to learn how we can help you get more referrals and lay foundations for a customer reference program.