The world of online marketing keeps evolving rapidly. If there is one thing that savvy business marketers have learned, it's that finding the right tools to help a business rise above the competition is one key to success. The added exposure can help drive new referrals, more sales, and of course, increased profits. The good news is that the suite of tools marketers can use keeps growing almost as quickly as the internet does.
5 new online marketing tools to help businesses gain referrals
Can new internet marketing tools help engage more customers? Consider using a range of marketing tools. Such as the ones mentioned below that are new and have helped companies compete online:
1. Live video
Facebook Live is one example a simple video streaming tool. At first, this was only something that celebrities could use. Now anybody can set up a broadcast with nothing more than an app and a mobile phone. These streams can also be saved to provide video content that can be viewed later. This is beneficial because they don't depend on a live audience. Other popular video streaming tools include Google Hangouts and Open Broadcaster Software.
Live streams can be used by all sorts of businesses. Live Streams help to provide an audience with content and a sense of immediacy. For instance, an insurance agent might discuss some change to local laws or details about different kinds of car insurance. Manufacturers can produce a live video about ways to use a new product.
All sorts of companies might use a live stream to answer questions about a recent or upcoming event. To gain referrals, a call to action can also be added to ask for subscriptions, phone calls, visits to a website, or even sales.
2. Immersive content
Today, it's fairly easy to find text, graphics, and videos about almost any topic. Even though these are the most common kinds of content, they aren't the only ones. The mobile game, Pokemon Go, might not be talked about quite as much as it was several months ago. At the same time, it is still very popular. The biggest impact of this game might be that it demonstrates people are ready for the next wave of immersive content. For instance, the game delivered augmented reality, which is a combination of real-life video and computer animation.
After seeing the attention that augmented reality gained, it might be time to diversify content. This could help gain more attention and also provide a better medium to communicate some marketing messages.  Augmented reality might be one solution. However, marketers might also consider 360-degree videos to give an audience a sense of actually being enveloped by the message. Today, there are quite a few services that make it possible for businesses to produce 360-degree videos.
3. Marketing automation tools
Without the right tools, it's practically impossible to cover a number of different social media markets, email lists, and marketing campaigns.  Marketing automation tools have been around for several years. But, they keep improving in some very helpful ways. Some examples of tools that help automate different social media, email, and other marketing tasks include Buffer and Hootsuite.
If used correctly, these tools can interface with other parts of a company's marketing system. This will help to perform many tasks faster and better than can do by themselves.
First, they can help automate repetitive jobs. So they free up people to focus on developing their marketing strategies and tactics. They can also make it easier to deliver personalized messages to different people and across many different platforms. Companies that can engage the most people, deliver the most relevant content, and react quickly are likely to prosper online. These are all goals in which marketing automation tools can help.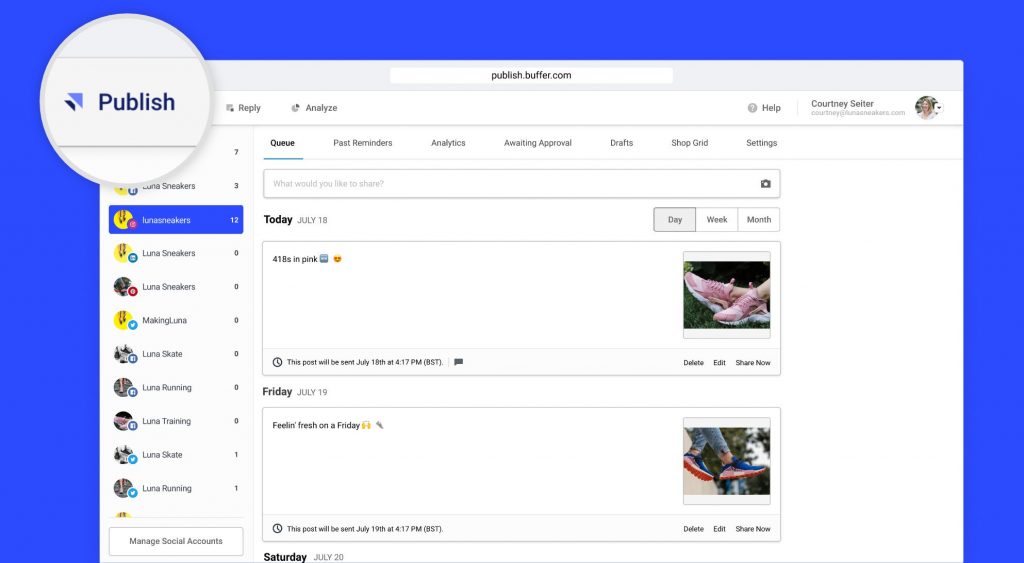 4. Online chat
As companies rely more upon automation, they also know that today's consumers demand personalized experiences and great customer service. Manning phone banks can be very expensive. Emails may not offer the real-time and one-on-one communication that companies want and consumers look for. Tools that can provide consumers with a quick and personalized experience can help companies enhance their brand image and gain more sales.
Thus, many companies have begun to bridge the gap with online chat systems. With these systems, a business can offer 2-way communication and one-on-one attention from a company representative. At the same time, chat can provide a cheaper and more efficient way to communicate with many customers. It can also help gather information from potential customers. Companies that have been struggling to improve customer service or sales might consider different ways that they can benefit from online and mobile chat systems.
5. Influencer marketing tools
Most online marketers know how difficult it is to build an audience. One of the most effective ways to speed up this process is to use the social power that online influencers already have. Influencers are people or organizations that already have established credibility in a certain niche or range of niches. Lucky for today's marketers, there are even tools to help with influencer marketing.
One tool is Sniply. This software makes it easy to track and share content from industry influencers. In turn, it should make it easy to gain an audience's attention and trust, get recognized by the influencer, and of course, add more content. With Sniply, marketers can also add a call to action to the message. Since it's tough to gain referrals on social networks and other third-party networks, this feature gives companies the chance to gather referrals.
Why consider new online marketing tools?
There are many reasons that companies search for helpful marketing tools. Increased productivity, a more personalized marketing experience, and expanded reach are just a few of these reasons. Online marketing has evolved very quickly, and it's obvious that it's still evolving. Even marketers who rely on some current tools should probably keep their eyes open for the next generation of software. This way they can ensure they can meet the future needs of their customers.
About the Contributor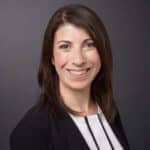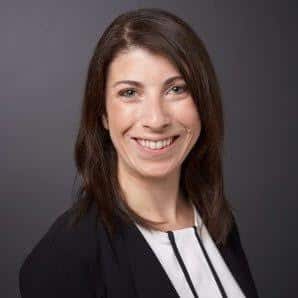 Jami Schwartz is the Head of Content at Kabbage. Kabbage helps small businesses get the funding they need to grow. Through a fully automated, online platform, businesses can link their latest business data, allowing us to review the overall health of their business to approve and provide lines of credit up to $100,000 in minutes.