CUSTOMER REFERRAL PROGRAMS
Launch a referral program your customers will love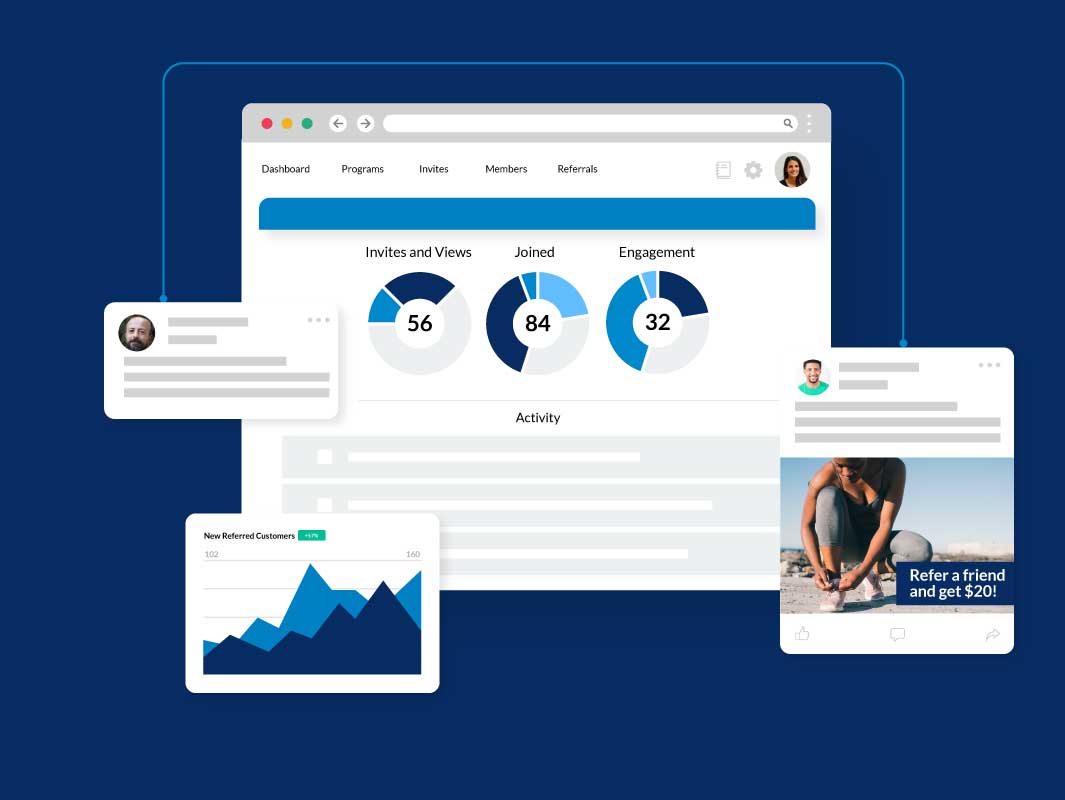 JOIN 1,000+ COMPANIES GROWING REFERRALS WITH REFERRAL ROCK
The easiest way to generate more customer referrals
Build, track, promote, and optimize your program with one tool.
Use our easy program builder to create the best experience for your customers, including ready-made share messages, a branded member portal, and a destination for referrals to land.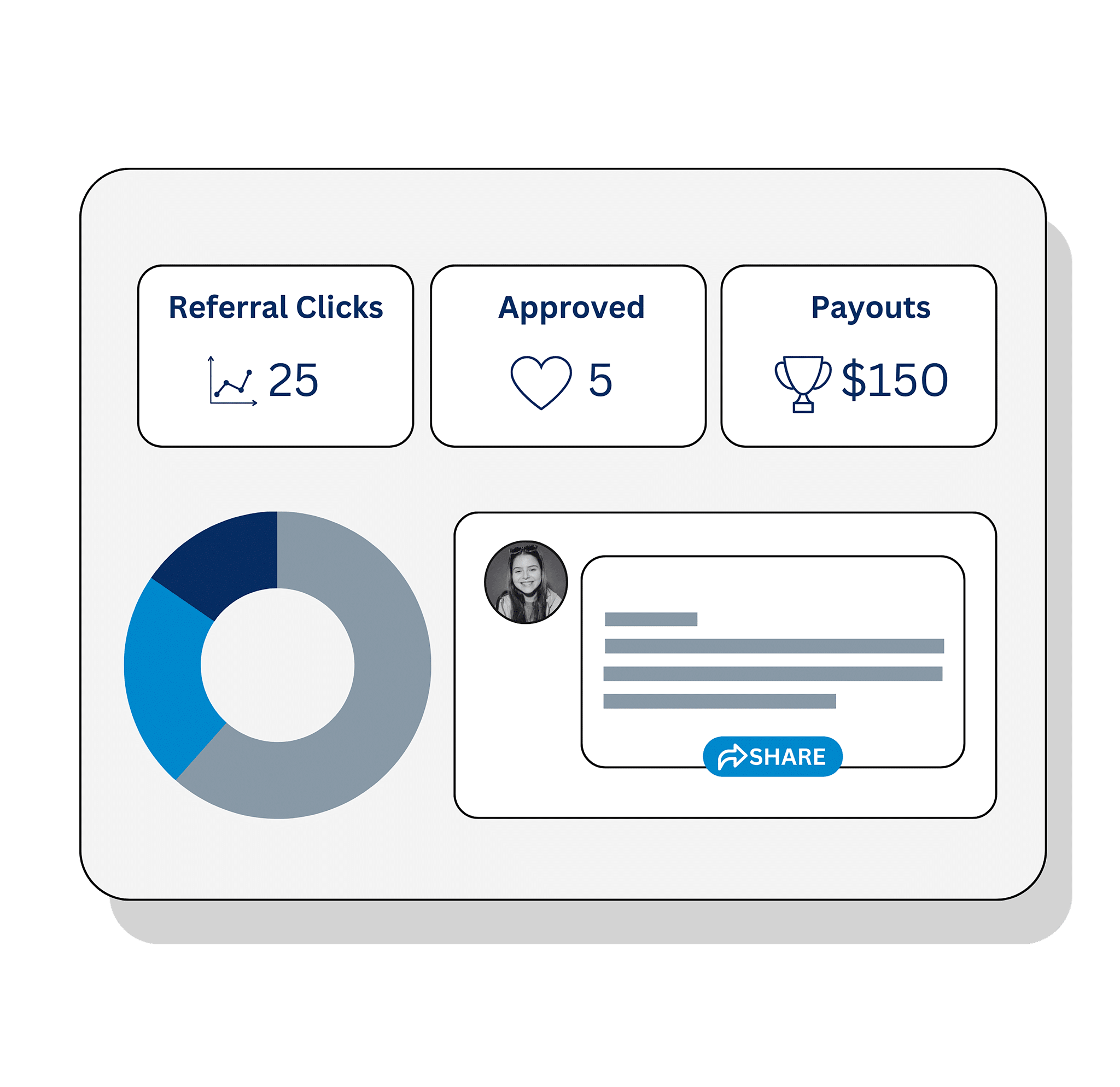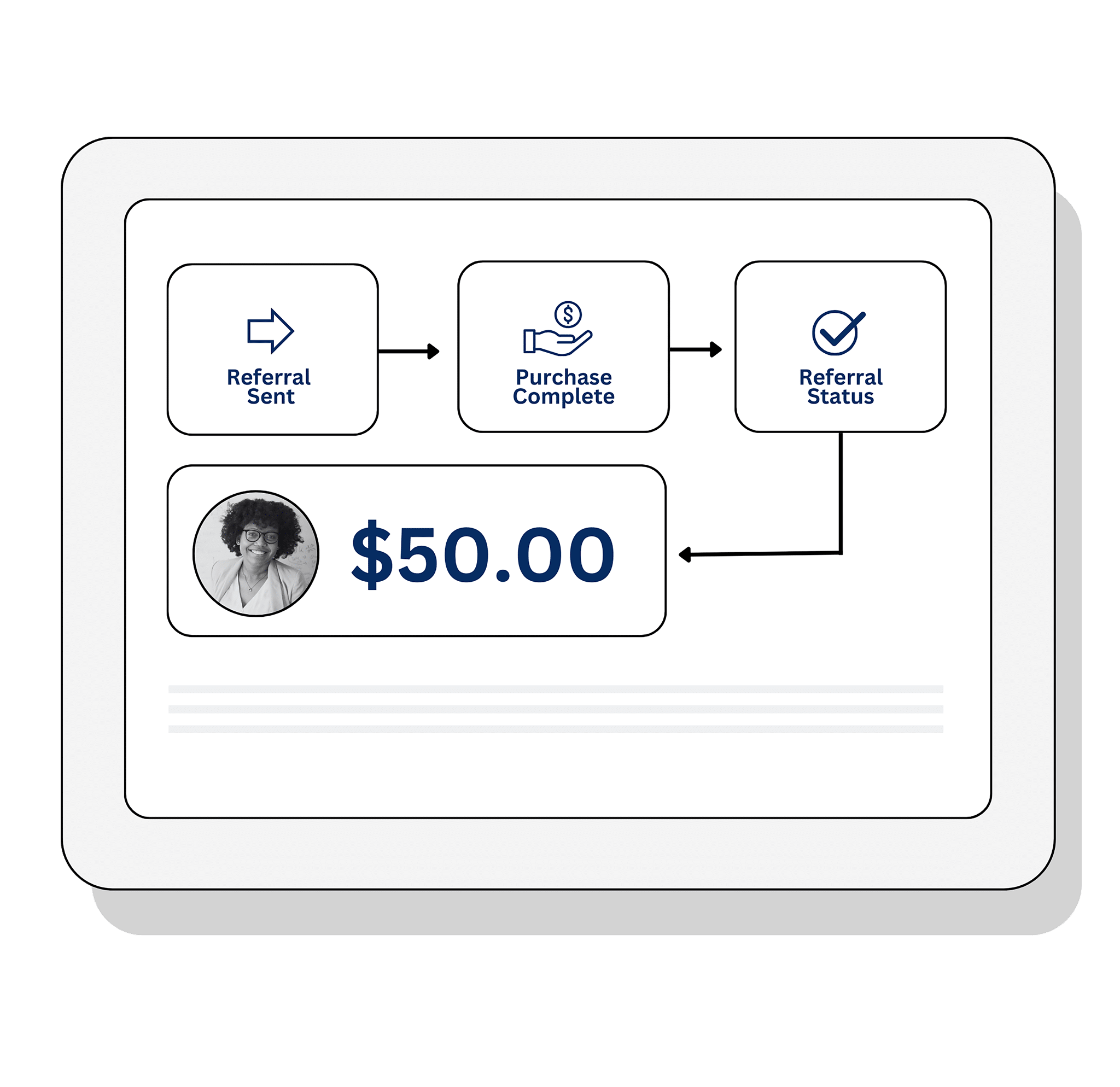 2. Choose your reward rules
Automate when and how rewards will be fulfilled with our reward rule builder. Choose from a menu of supported incentives, including gift cards, cash payouts, account credits, and more. 
Automate routine tasks like referral tracking and payouts by integrating with your existing tools. Referral Rock runs in the background to ensure your whole process runs smoothly.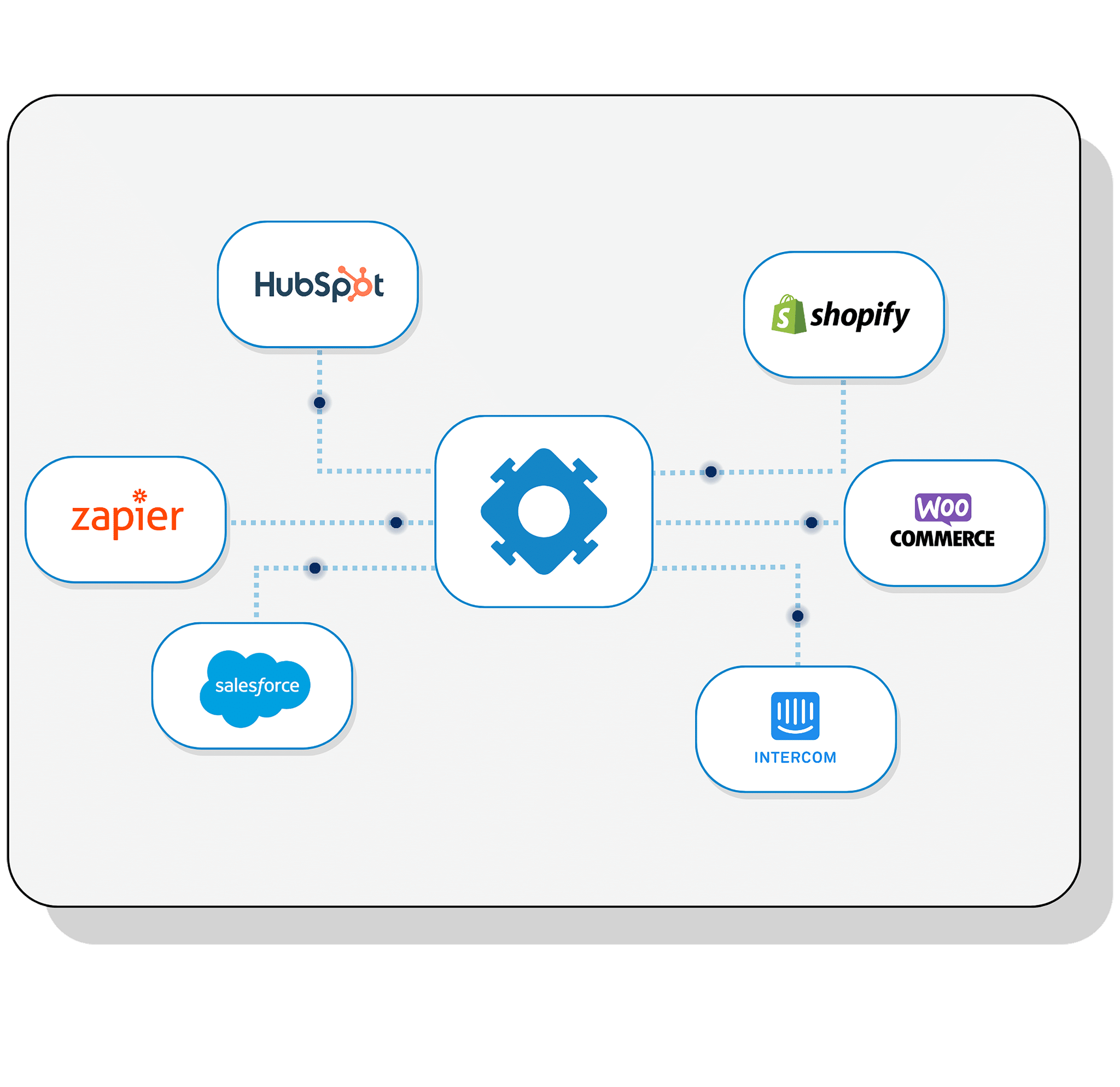 Get your program up and running with expert help
Work with an onboarding specialist (included with every plan)

Get technical integration assistance when you need it
Follow best practices to set your program up for success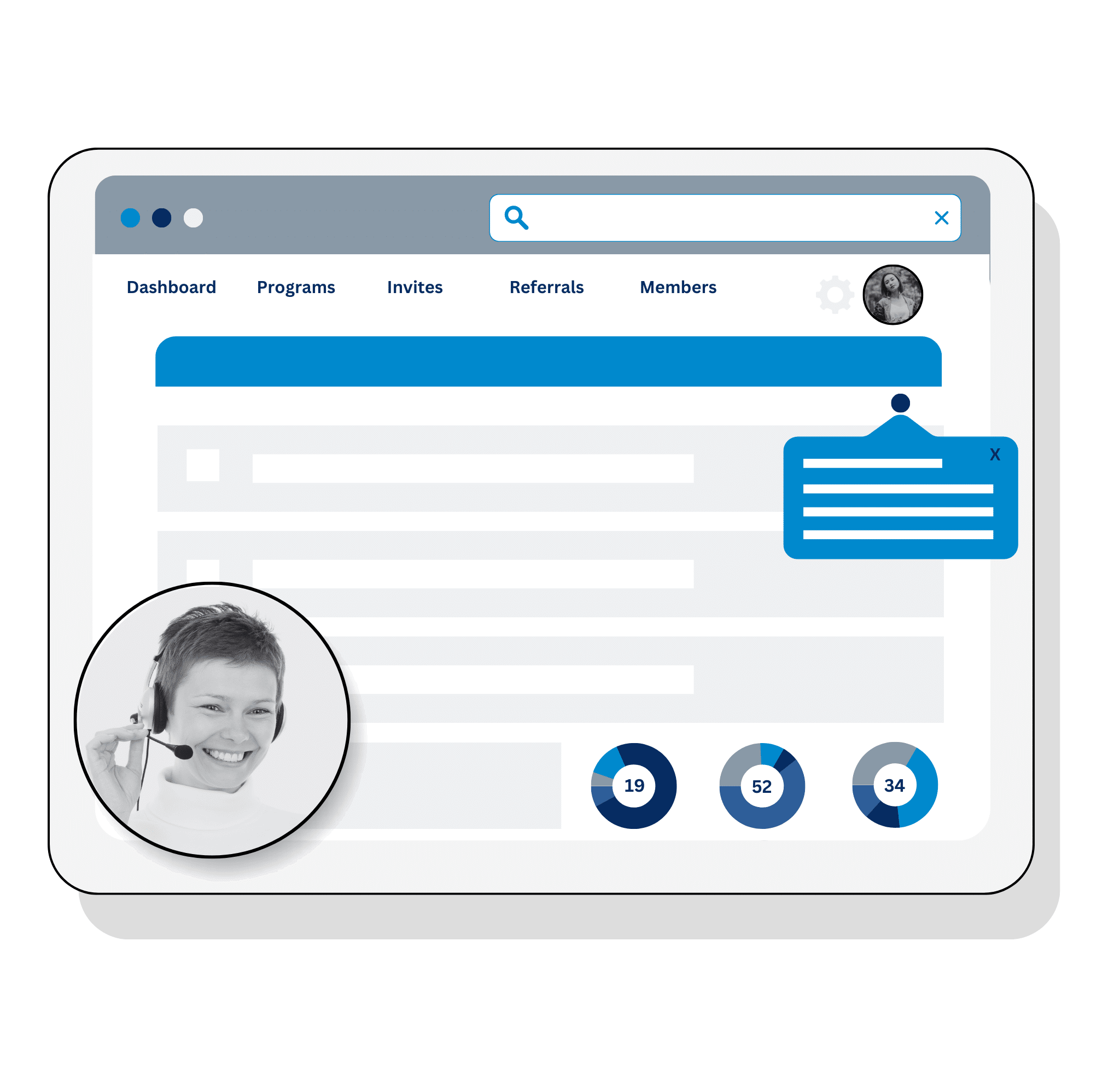 Features that help you grow word-of-mouth
Referral Rock works with any type of business or sales process — not just ecommerce.
🔗

One-click access links
Embed sharing into your app or website with auto-generated links that make it easy to join your program and start referring.
⭐

Dedicated member portal
Give your customers a central place to track the status of their referrals, collect rewards, and come back to share more.
🔍

Invisible form tracking
Automate referral tracking behind your existing form-fill, signup, or purchase flows for a seamless customer experience.
💰

Automated payouts
Make reward management easy with the payout scheduler, advanced fraud rules, and reward options that align with your brand.
✅

Fast and easy setup
Set up your program with pre-built templates and suggestions, so you can launch and start promoting your program faster.
📈

Built-in analytics and reports
Measure the website visits generated from your program, and see how that brand awareness converts to new customers.

Get-it-done businesses choose Referral Rock
Start getting more customer referrals, fast
Find out how we can help you grow your word-of-mouth business.