Customer relationship management, also known as CRM, forms a crucial aspect of small as well as large businesses. More and more businesses rely on CRM systems to fortify customer relationships and boost profitability. The best CRM software helps you manage your sales and contact list, besides streamlining your workflow process. 
Businesses use CRM software for reporting, recording, and evaluating interactions between the company and its clients. The data generated by CRM tools help you develop an all-embracing business strategy that will generate the desired outcome. Let's learn more about why data mining in CRM is such a wise decision.

The relationship between CRM and data mining
The explosive growth of data calls for the analysis of large and complex data sets to acquire hidden information; this is where data mining comes into play. The insights offered by data mining may lead to exceptional turnover for businesses, along with enhanced customer satisfaction. 
What is data mining?
Data Mining involves the process of collecting, storing, and analyzing huge volumes of data for statistical analysis, and also for identifying patterns in the data for discovering new information. Nowadays, forward-thinking businesses across industries are embracing data mining techniques to reap the benefits of historical data.
Since CRM-integrated platforms such as a billing software solution allow you to reinforce customer relations, application of data mining techniques in CRM software goes a long way in helping your business in gathering and processing useful and relevant information that can be leveraged to obtain the right information about your customers, their buying patterns, your industry trends, and much more. The information gathered via data mining can later be used for developing your business strategies more efficiently.
In lucid terms, data mining helps you comprehend the reasons why your company's sales are soaring or plummeting at a given time. What's more, data mining strategies also help you identify the weak points of your business offerings.
Purpose of data mining
Data mining techniques are currently used in a wide array of data profiling practices including sales, interactive marketing, direct marketing, market segmentation, scientific invention, trend analysis, surveillance, market basket analysis, and detecting fraudulent activities.  
Types of data mining techniques:
There are two forms of data mining techniques.
Predictive data mining: It makes use of some variables for predicting the efficacy of other variables.
Descriptive data mining: It aims at finding the frequency and correlation in the data for revealing readable patterns.
Both predictive data and descriptive data mining techniques involve four types of tasks
Clustering:

It is the method of categorizing data that are identical in some way into the same class. The process of classifying data is known as a cluster.

Classification:

It is the process of

forecasting the target class accurately for each case in the data.

Regression: It is the technique of predicting the numerical value of a specific dataset. This model is widely used for marketing, analyzing trends, and financial forecasting.
Association rule learning:

Association rules are hypothetical propositions that aim to demonstrate the connection between data items within humongous data sets in different types of databases.
The benefits of data mining in CRM
Data mining offers myriad benefits to individuals, businesses, as well as the government agencies and departments. Here are some of the benefits of using data mining in CRM:
Provides useful insights: Data Mining allows you to analyze historical data about your customers and also provides you with useful hidden insights. The knowledge accumulated through the process of data mining can be used for customer retention, market analysis, corporate analysis, production control, risk management, and fraud detection.
Helps understand consumer behavior:

Data mining process helps you identify the shopping patterns of your customers. It also enlightens you about consumer behavior, which in turn helps you understand your consumers' opinions about your products and services. 

Helps you design a results-driven marketing campaign:

Data mining also plays an instrumental role in implementing successful marketing campaigns. With the help of accurate data models, businesses can implement more targeted marketing campaigns. What's more, the insights obtained from data mining can be used for providing personalized offers to your customers.

Helps measure profitability: Data mining also helps you gauge the profitability of your business. Moreover, by analyzing customer data, you can identify which category of products, services, and costs keep your customers come back to you for more. Additionally, it also helps you identify the trends which led to the loss of customers.
Enhances customer loyalty:

Through the data mining process, you can enhance your

customer loyalty

and brand loyalty, besides increasing the number of product purchases. It also allows you to reward consumer behavior through coupons, offers, discounts, and other incentives.

Helps you interpret market trends:

A powerful data mining program helps you forecast future market trends, besides helping you identify new target markets.

Keeps you ahead of the pack:

In today's competitive marketplace, businesses need to make the right decisions to stay ahead of the curve. Since data mining techniques help you make precise business decisions, data mining tools nowadays form an essential aspect of enterprise decision-making.
So this is how data mining in CRM can benefit your business. However, data mining techniques can generate benefits only if you adhere to the insights provided by the tool, and take action accordingly. You can witness a successful transformation in your CRM process in the form of enhanced revenue only with a solid execution plan.
The way ahead
If you want to grow your customer base and strengthen your relationship with your customers, you need a robust CRM-integrated solution that is capable of accumulating accurate data about your consumers. At the same time, a CRM system should be able to organize the collected data for thorough analysis and action. Last but not least, it should also provide you with crucial insights into the buying patterns of your customers. 
About the contributor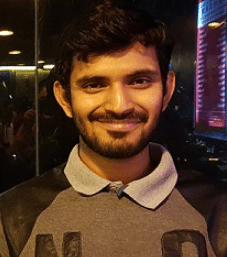 Himanshu Singh is a marketing specialist at SoftwareSuggest, He is well versed in software platforms like ecommerce platforms, document management, invoicing software. He is also interested in domains like machine learning and semi-conductors. In his spare time, he enjoys guitar, badminton, and photography.