If you're looking for referral software but want to check out some other Friendbuy competitors, this article can help. We list five of the top Friendbuy alternatives for you to consider. 
Friendbuy began as a SaaS referral platform catering to startups and high-growth challengers. Since then, its client base has grown to include large corporations and billion-dollar brands.
With brands like Intuit and Walmart running referral programs on Friendbuy, it may no longer be the right fit for some businesses. Its basic referral programs don't allow much customization and are limited to email customer support.
If you're looking for a referral marketing company that offers more hands-on service and personalized programs, there are a lot of Friendbuy competitors out there. Many of which are even more affordable (Friendbuy's lowest plan starts at $249 a month).
Below are the top five Friendbuy alternatives and competitors. Read through the list and find a referral program that fits all your business needs.
The top 5 Friendbuy alternatives
Referral Rock
ReferralCandy
Influitive
Yotpo
MentionMe
---
Referral Rock

The stand-out feature of Referral Rock is that every one of its clients gets a dedicated customer success manager, which already sets it apart as a Friendbuy alternative (with a standard email customer support). Whether a business is new to referral programs or looking to switch their program over from another platform, an expert from the Referral Rock team provides personal onboarding and support.
The company is also known for its flexible functionality and plans, which work across both ecommerce and brick-and-mortar companies. The platform is also able to run customer referral programs, affiliate programs, partner programs, and influencer marketing programs, providing a full-service growth solution.
Overview of services: Referral Rock's platform has a suite of easy-to-use features, including a drag-and-drop page builder, member segmentation, program recommendations, and the ability to run multiple programs. You can also track various stages in your referral program and create custom API integrations. The software also automates all of your routine referral tasks, from email drip campaigns to reward payouts.
Plans and pricing:
| | |
| --- | --- |
| Referral Rock Plans | Referral Rock Pricing |
| Starter: Provides all you need to launch your first program, with one active program for 500 members and unlimited referrals, standard rewards, branding, and integrations. | $200 per month |
| Growth: Provides more advanced features and automation for businesses in growth mode, with three programs, 5,000 members, and unlimited referrals, advanced rewards, branding, and integrations. |  $400 per month |
| Established Business: Provides more customization, flexibility, and complete branding, with five active programs, 10,000 members, and unlimited referrals, advanced rewards, and premium branding and integrations. | $800 per month |
Good for: All types of businesses interested in running a customer referral program or partner program. Referral Rock offers high-value plans and dedicated success managers for every client. With its robust functionality, businesses of all industries or sizes have access to all they need to run a referral program.
Not so good for: Those looking for a full-service marketing agency to handle their campaigns or build in-house referral marketing platforms.
---
ReferralCandy


ReferralCandy helps ecommerce businesses grow their sales through its plug-and-play referral platform. Integrating with ecommerce sites, email services, and other software tools, ReferralCandy can easily fit into your current marketing stack.
Easy to set up and easy to use, the ReferralCandy platform can be launched in as fast as 10 minutes. Once all your referral program details have been set, the software can run independently and allow your online customers to share your business with their friends and family.
Overview of services: ReferralCandy provides a way for ecommerce companies to quickly launch a new customer referral program. It comes with a referral widget, an embedded signup form, and post-purchases popup. You can also integrate your brand across referral emails and store pages. ReferralCandy's platform relies heavily on templates and standardized features, which makes it a quick setup without advanced customizations.
Plans and pricing:
| | |
| --- | --- |
| ReferralCandy Plans | ReferralCandy Pricing |
| Premium: The starting program includes referral campaigns and reports for an unlimited number of customers, dashboard and data reports, and live chat support. | $200 per month |
| Enterprise: For larger companies, this includes the same features as ReferralCandy's premium plan, as well as an account manager and priority support. | Contact company for quote. |
Good for: Ecommerce companies that want to run a quick and easy referral program. With templated pages and numerous integrations, ReferralCandy is made to start generating online word of mouth for your online store. When it comes to being one of the Friendbuy alternatives, this platform is best for companies that want something out-of-the-box, without a lot of customization or assistance.
Not so good for: Companies that aren't primarily ecommerce or who want a program they can customize. ReferralCandy's platform is based on pre-designed templates and working with other tools, which doesn't offer much leeway for companies to make the program their own.
---
Influitive

Influitive is a software tool to generate referrals, references, and reviews at scale. Its platform combines powerful tools and expert services, all focused on mobilizing customer advocates.
With its focus on advocate marketing, Influitive has successfully launched thousands of programs with the goal of driving action and advocacy. It creates a tailored experience for your customers, through personalized onboarding, learning, and a fun guided buyer journey. Using all these features, Influitive creates true engagement between the company and customer.
Overview of services: Influitive offers a professional services team to help you launch, build, manage, and grow your customer loyalty programs. In addition to helping you launch and manage your program, the company also assists with engaging event campaigns, day-to-day operations, and data collection and reports.
Plans and pricing:
| | |
| --- | --- |
| Influitive Plans | Influitive Pricing |
| Professional: All the essential referral program functionality, including advocacy engagement, personalization and targeting, data reporting, and ROI analytics. | Contact company for quote. |
| Corporate: With more robust functionality, this plan includes all the professional functionality, along with journey management, multilingual support, premium branding, and pre-built content. | Contact company for quote. |
| Enterprise: Inclusive of everything in the corporate plan, it adds multi-program management, premium support, and enterprise security. | Contact company for quote. |
Good for: Influitive is a flexible program for companies that want to run a variety of customer campaigns. As one of the Friendbuy alternatives, It's especially good for ecommerce, as it includes multiple integrations with online shop platforms and can pay out rewards based on different events.
Not so good for: Those starting their first referral program or would like more assistance with building their campaign. InviteReferral only provides a dedicated account manager with its Enterprise plan (other plans include basic email support), which can be a bit too much for some businesses.
---
Yotpo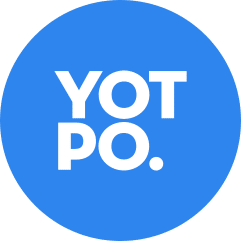 Yotpo is the second referral software tool on our list that caters specifically for ecommerce. With the belief that great brands are built on happy customers, its marketing platform offers advanced solutions for user-generated content marketing, referrals, and loyalty programs.
The company is focused on accelerating growth by cultivating customer advocacy and maximizing their lifetime value. Yotpo easily integrates with tools you use every day, empowering your business to create better, higher-converting customer experiences.
Overview of services: Focused on ecommerce, Yotpo offers an all-in-one referral marketing solution for customer reviews, visual marketing, loyalty, referrals, and SMS marketing. Its customizable campaign programs offer multiple campaign choices, while its AI-powered solutions collect reviews and showcase them on your site through on-brand displays and review widget.
Plans and pricing:
| | |
| --- | --- |
| Yotpo Plans | Yotpo Pricing |
| Free: A basic starter plan that includes 50 monthly orders, review request emails, on-site widgets, basic customizations, and content management. | Free |
| Premium: A flexible plan for small businesses to enterprises, with custom monthly orders, multi-channel content generation, on-site widgets and galleries, integrations, multiple domain support, and a dedicated success manager. | Contact company for quote. |
Good for: Ecommerce companies that want to try out referral marketing programs for free. Although limited to only 50 monthly orders, Yotpo's free plan is a way to see if a new customer engagement programs works for your business.
Not so good for: Companies that aren't solely ecommerce. Yotpo also only offers two plans – free and custom priced – so it may not offer a reasonably priced middle ground that makes sense for your budget.
---
MentionMe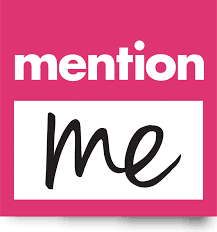 MentionMe is an all-in-one platform with tools to turn your customer base into growth catalysts. It prioritizes referral marketing and customer retention, with a platform that seamlessly integrates into your own website to generate direct referrals.
It works with over 400 B2C brands across retail, food, travel, and finance sectors. The MentionMe platform also supports 19 different languages and multiple currencies, A/B testing and segmentation, and other cutting-edge technology that fuels sustainable growth.
Overview of services: MentionMe's services revolve around its referral marketing and customer retention platform. It offers 16 sharings methods, including email, referral links, and most popular social channels, as well as a name-sharing feature that lets customers naturally recommend brands in conversation.
Plans and pricing: Contact company for quote.
Good for: Businesses that run mostly through ecommerce or online. Focused mostly on customer engagement, MentionMe is good for marketers, PR managers, and social media managers.
Not so good for: Businesses looking for referral programs flexible enough to grow with them. Although the price isn't stated on the MentionMe site, reviews on third-party sites mention it being more expensive than its worth. Their platform is also not built for B2B companies, partner programs, and the like.
---
Which Friendbuy alternative is best for you?
| | | | | | |
| --- | --- | --- | --- | --- | --- |
| | Referral Rock | ReferralCandy | Influitive | Yotpo | MentionMe |
| Free demo or trial | Yes, demo and free trial available | Yes, free trial available | Yes, demo available | Yes, demo available | Yes, demo avaialble |
| Starting price | $200/month | $49/month + commission | Contact company for quote | Contact company for quote | Contact company for quote |
| Overall rating* | 4.5/5 | 4.6/5 | 4.7/5 | 4.5/5 | 4.8/5 |
| Ease of use rating | 4.4/5 | 4.5/5 | 4.5/5 | 4.4/5 | 4.7/5 |
| Customer service rating | 4.8/5 | 4.9/5 | 4.8/5 | 3.6/5 | 4.7/5 |
* From Capterra
If you're looking for a referral marketing software and want to see what Friendbuy alternatives are out there, the list above should give you a good idea of what is available in the market.
Many companies, including ReferralCandy, Yotpo, and MentionMe, specialize in ecommerce referral programs. These usually offer a reasonable starter program and may be a good option for your company.
However, if you also have brick-and-mortar operations, Referral Rock and Influitive can be great Friendbuy alternatives. The two companies accommodate both online and offline marketing programs: Influitive specializes in customer advocacy programs and generating word of mouth. Referral Rock, on the other hand, offers a flexible platform that can run referral programs, partner programs, and influencer marketing campaigns.
Referral Rock also offers flexible plans and pricing, as well as a dedicated customer success expert for every one of its customers. Click here to get a Referral Rock demo or free 14-day trial.
---
Read more of our referral software reviews.