Looking for alternatives to Extole? Find a referral marketing solution that best fits your business needs.
Extole is one of the leading referral marketing platforms for large enterprises. Launched in 2009, the venture-funded company now counts Seamless, Intuit, Xoom, and Ulta Beauty as just some of its clients.
But Extole isn't for everyone. With an average referral program starting at $3,500 a month, Extole pricing can be a bit expensive, especially if you're a small or starting business. Customers have also expressed complaints about the platform's reporting and uptime issues.
The good news is there are a lot of referral marketing platforms out there. To help you find the best Extole competitor – one that fits both your business and budget – we put together a list of the five most popular platforms below:
The 4 best Extole alternatives
Referral Rock
ReferralCandy
Friendbuy
Ambassador
---
Referral Rock

As one of the trusted names in referral marketing, Referral Rock was founded to give businesses an easy and convenient way to get started in referral marketing. The company's SaaS platform is built to create campaigns for all market sizes and industries and can be easily customized to grow alongside your business.
Overview of services: Referral Rock is focused on creating a referral marketing platform that best meets your business needs. From a personalized onboarding service to in-depth referral program audits, the company provides a range of plans and services to choose from (including one for partner and affiliate marketing). Referral Rock also comes with a number of third-party integrations, including built-in connections with social media platforms, email services, and CMS.
| | |
| --- | --- |
| Referral Rock Plans | Referral Rock Pricing |
| Starter: The perfect introduction to referral marketing. Includes one active program for 500 members, as well as all the tools you need to get a campaign up and running. | $200 per month |
| Growth: For growing businesses who need more advanced features and automation. Includes three active programs for 5,000 members, and even more integrations and reward features. |  $400 per month |
| Established Business: Gives businesses increased flexibility and customizations for their marketing campaigns. Includes five active programs for 10,000 members, as well as custom branding, customer segmentation, and comprehensive third-party integration. | $800 per month |
Good for: Businesses of all industries that want a simple way to get started in refer-a-friend marketing. All Referral Rock's plans come with a dedicated success manager and are paid month-to-month, which allows businesses to easily upgrade as they go.
Not so good for: Companies looking for an all-in-one marketing solution beyond referral programs and campaigns.
---
ReferralCandy


ReferralCandy built its business on word-of-mouth marketing for ecommerce. Merging two rising trends at the time – online sharing and online shopping – the company began offering referral reward solutions in 2009. ReferralCandy still offers the same core service today, but with plenty of added integrations, analytics, and templates.
Overview of services: ReferralCandy is focused specifically on the referral marketing needs of ecommerce stores. It seamlessly integrates with all major ecommerce platforms, as well as email and payment plugins. Aside from creating campaigns, ReferralCandy also helps you design, automate, and analyze your marketing efforts across different channels.
Plans and pricing:
| | |
| --- | --- |
| ReferralCandy Plans | ReferralCandy Pricing |
| Premium: The first and most popular plan for online stores, with referral campaigns and reports for an unlimited number of customers. Takes just 10 minutes to set up and comes with a free 30-day trial | A base fee of $49/month + tiered commission* |
| Enterprise: A second plan especially for large-scale businesses with a high volume of sales. Comes with all the features of the Premium plan, with added account management and premium support | $3,999 a month |
* Commission is based on the referral's first three purchases: 5% on the first $1,000, 3.5% on the next $10,000, 1.5% on the next $100,000, and 0.25% for anything above.
Good for: Everything ecommerce. No matter what you sell, if you're selling it online, ReferralCandy can help with your customer acquisition plan.
Not so good for: Companies that don't prioritize online selling. ReferralCandy does its work when integrated with an ecommerce platform, and won't be of much use if most of your sales come from another channel.
---
Friendbuy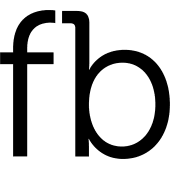 Friendbuy started out providing referral marketing services to fellow startups, such as ClassPass, Dollar Shave Club, and Glossier. Although it now works with larger corporations, Friendbuy still positions itself as the modern choice for marketers.
Overview of services: The Friendbuy platform is focused as a referral and reward marketing tool. This service alone comes with a lot of functionality, including customizable campaigns, segmentation, templates, and third-party integration.
Plans and pricing:
| | |
| --- | --- |
| Friendbuy Plans | Friendbuy Pricing |
| Starter: The essentials to help you get started, including unlimited campaigns, third-party integrations, and email support. Recommended for companies with up to $50,000 in total monthly sales. | $249 a month |
| Deluxe: Additional flexibility and support for companies that want API access and more support through email and phone. Recommended for companies with up to $100,000 in total monthly sales. | $749 a month |
| A completely tailored referral program for your needs. Recommended for companies with more than $100,000 in total monthly sales. | Contact company for quote. |
Good for: Established direct-to-consumer businesses looking to implement an easy-to-use referral platform. Although Friendbuy has a set price that's relatively affordable, it's still a monthly expense that requires steady sales each month.
Not so good for: Businesses just starting out or those looking for an all-in-one marketing solution.
---
Ambassador [Now closed]


Update: We recently found out Ambassador is shutting down. It says on their website: "The Ambassador Referral Marketing platform is being sunset and has a scheduled end-of-life in September 2021." If you're a current Ambassador client, read our latest article on Ambassador alternatives here. 
Ambassador is another referral marketing company that's been around for a while. It had its start in 2009, helping brands create and track referral campaigns. After being acquired by global technology provider Intrado, it's now part of a larger software suite that enables clients to grow their business.
Overview of services: Ambassador enables users to run programs for referral, influencer, partner, advocacy, and affiliate marketing all on one platform. With options to customize and automate different functions, the platform can be built to fit a number of business needs.
Plans and pricing:
| | |
| --- | --- |
| Ambassador Plans | Ambassador Pricing |
| Starter: For startups and small businesses in need of simple marketing campaigns that they can self-manage through a visual editor. | Contact company for quote. |
| Professional: For mid-to-large size businesses to maintain one or more marketing programs in their existing tech stack.. | Contact company for quote. |
| Enterprise: For large-scale and global businesses who want to unique experiences for all different customer and affiliate segments on a custom, omni-channel platform. | Contact company for quote. |
Good for: Companies who have a sizable customer base and need an all-in-one platform to run several campaigns at once.
Not so good for: Those with simple campaigns or don't have much tech or platform experience. Ambassador users have noted difficulties with integration and deployment, which may be overwhelming for smaller companies.
---
Which Extole alternative is best for you?
| | | | | | |
| --- | --- | --- | --- | --- | --- |
| | Extole | Referral Rock | ReferralCandy | Friendbuy | Ambassador |
| Free trial | No | Yes | Yes | Yes | No |
| Starting price | Not available | $200/month | $49/month + commission | $249 | Not available |
| Overall rating* | 3/5 | 4.5/5 | 4.6/5 | 5/5 | 4.5/5 |
| Ease of use rating | 3/5 | 4.4/5 | 4.5/5 | 4.5/5 | 4.2/5 |
| Customer service rating | 3/5 | 4.9/5 | 4.9/5 | 5/5 | 4.6/5 |
* From Capterra
If you're looking for an Extole alternative that better fits your business (and costs less than Extole pricing), there are a lot of good options.
Friendbuy is a great middle-ground option for direct-to-consumer companies, while ReferralCandy specializes in referral marketing software for ecommerce.
For a more affordable solution you can start right away, Referral Rock is a great choice with its customizable, user-friendly platform and dedicated customer support. Click here for a Referral Rock demo or free 14-day trial.
---
Read more of our referral software reviews.