This month, our team's happy to bring you a small but high impact update.
Previously, our dashboard's My Referrals and My Rewards tabs only showed 10 results at a time. Now, you can choose however many results you want to show on your list. Plus, all your referral data can be easily exported for your own records and analysis.
The image below shows the updated Member Reward and Referral tabs, now with improved pagination and the option to download a CSV to view the individual member's referrals and status.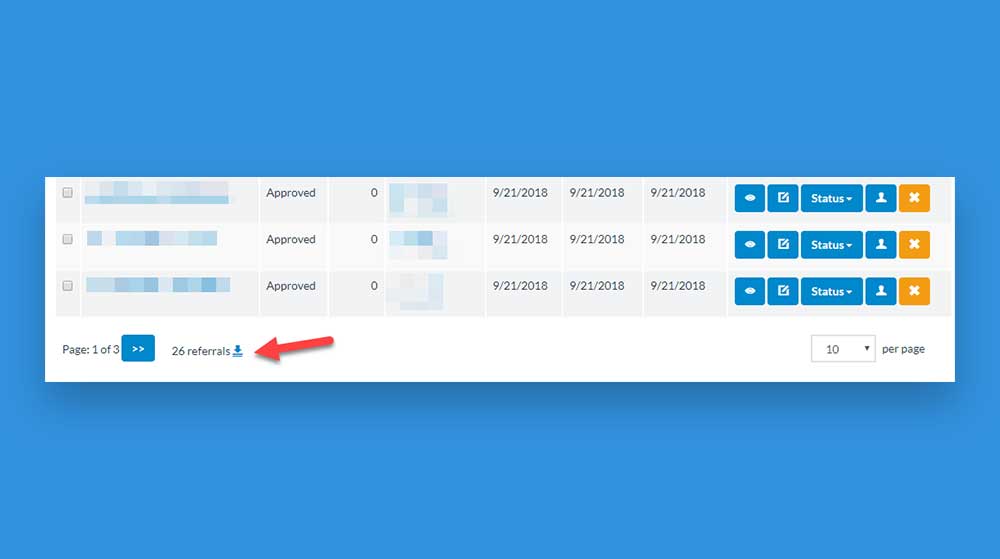 Check out our Managing Referrals documentation for more details on this new feature.
That's our latest product update for March!
For more, check out our other product updates, latest blog posts, or schedule a free demo of our referral software.