It's been a busy summer for us here at Referral Rock, but we have only now noticed that we haven't talked much about it on the blog. Our last post about product updates was in early June. Many features have been added in the past few months that we have yet to talk about  (Even though we typically have new features every week).
Since there are so many features to tell you about, we decided to organize them by categories instead of chronologically, so if you've seen some of the features already it doesn't mean you've seen all of them.
One of the most frequent requests/comments is: "This is great, but can I customize field XYZ."  Most of the updates listed below are a result of that feedback.
Referral site styles
Our referral sites have always been simple and clean with the ability to customize with your own logo, background, and choice of colors, but we've realized it still didn't fit everyone.  So we've added some additional header options as well as a background image gallery to make it easier for you to setup your sites.
Site header
Previously there was only one site header. A three-column style with a place for a square logo on the left and two content boxes meant for your business name/tagline and business contact details. There is now a total of three options:
1. 2 Column (with a rectangular logo area)

2. 3 Column Classic (with the square logo area)

3. No header
Background image gallery
We used to have one default background image option and also allow you to upload your own. Now, we've added a large gallery of backgrounds you can choose from: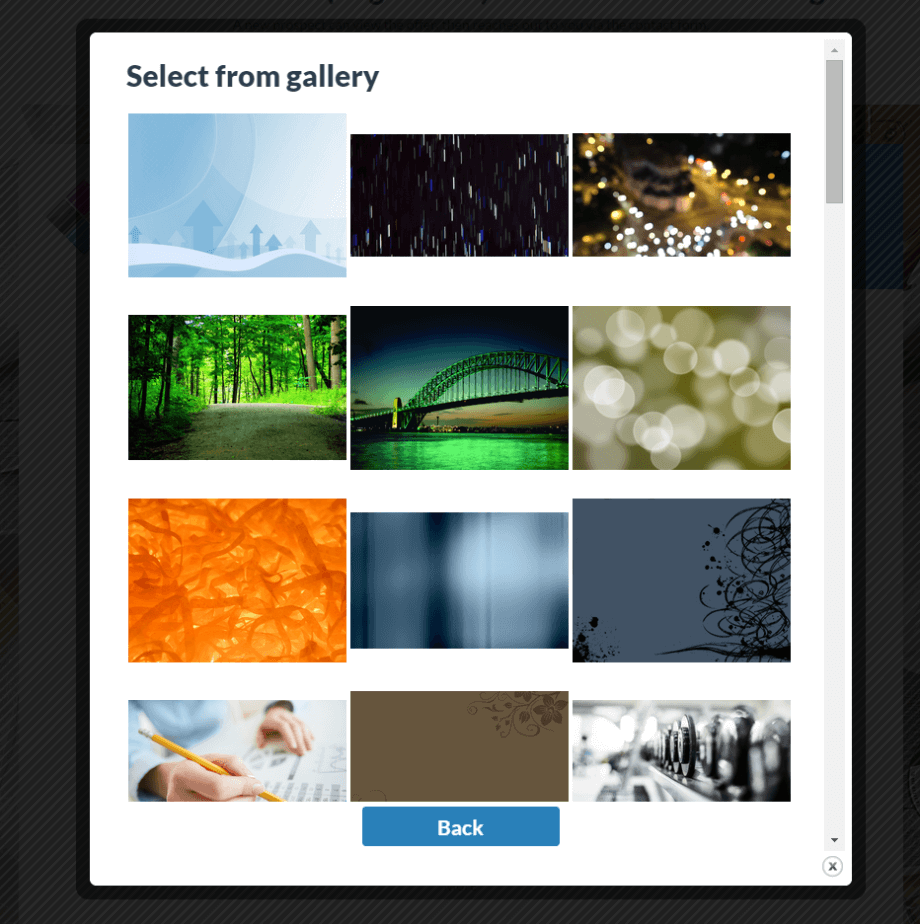 Referral Page updates
The three main Referral Pages (registration, sharing, and landing) also have some new levels of customization.
Customizable text
Just about every text field is customizable now. Titles and labels that were previously set to a specific value are not editable. Not everything is editable yet, but most are.
Insert custom HTML
There is at least one area of each page where you can add your own custom HTML. This gives you a way to put your businesses personal stamp on the pages but still live within the confines of the pages we have provided.
Image galleries
To make it easier we added image galleries so you can add the most commonly used images: referral program illustrations, gift cards, percent discounts, etc.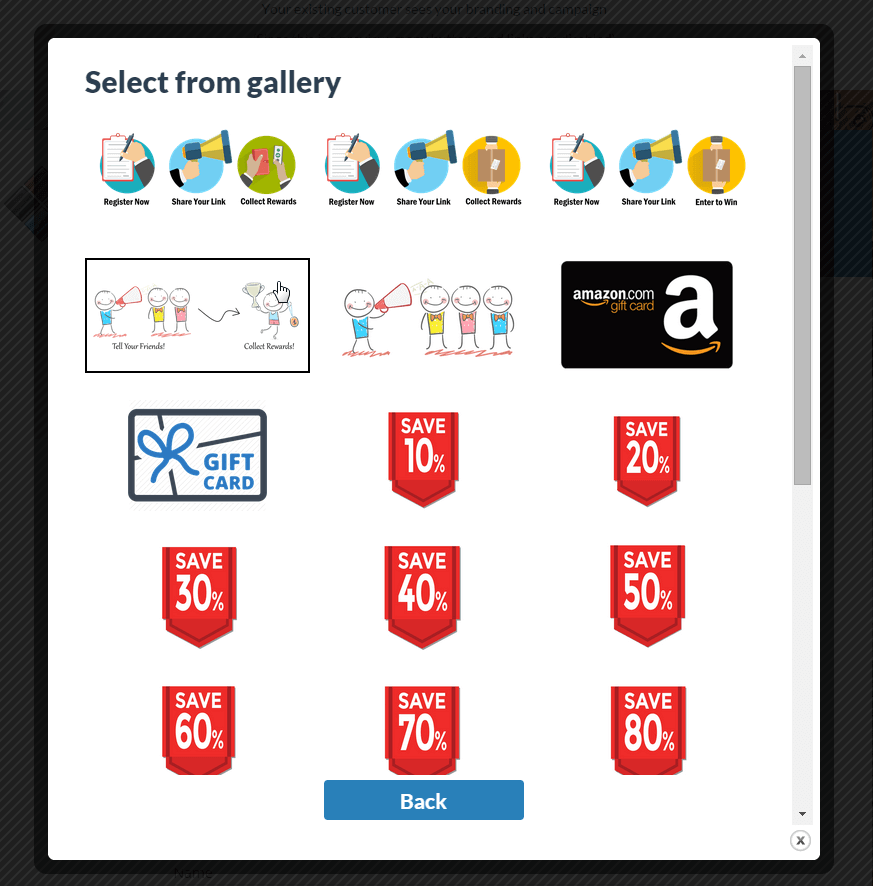 Customizable customer emails
We started many of the emails consisted of stock text that you could not customize. Initially, the text will default, but you can now change all of the customer email text.
Registration email: The email sent to the referrer after they register for your program
Share email: The email sent out to
Lead email: The email sent to the new customer after they fill out the contact form
Custom fields
Some businesses want to collect additional information when customers register for their referral campaign and also when a lead fills out the contact form. We added a drop down list and free text field options to both registration and contact forms.
Registration form

Contact / Landing form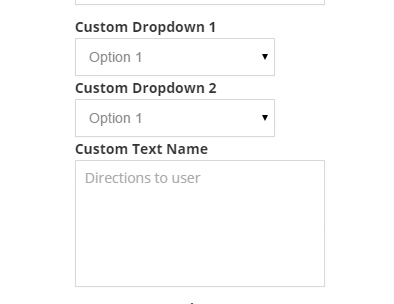 ---
Referrer sharing options
We've expanded the way referrers can share programs to make it easier for them to share with more of their friends
Direct email buttons are one of the new features we are especially proud of. Referrers can choose their email provider and we'll automatically fill it with your default sharing email and title into a Compose Email Page. (Of course, you can turn these off if you want to)
Buttons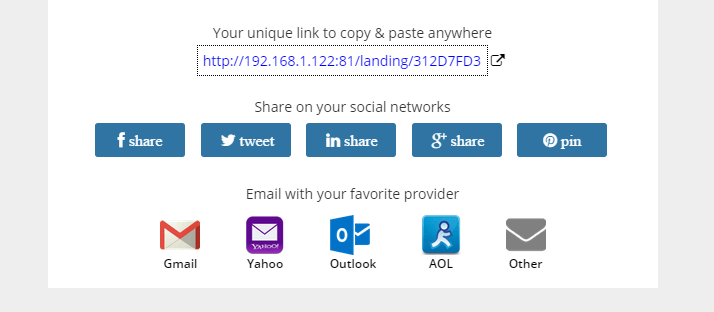 Compose email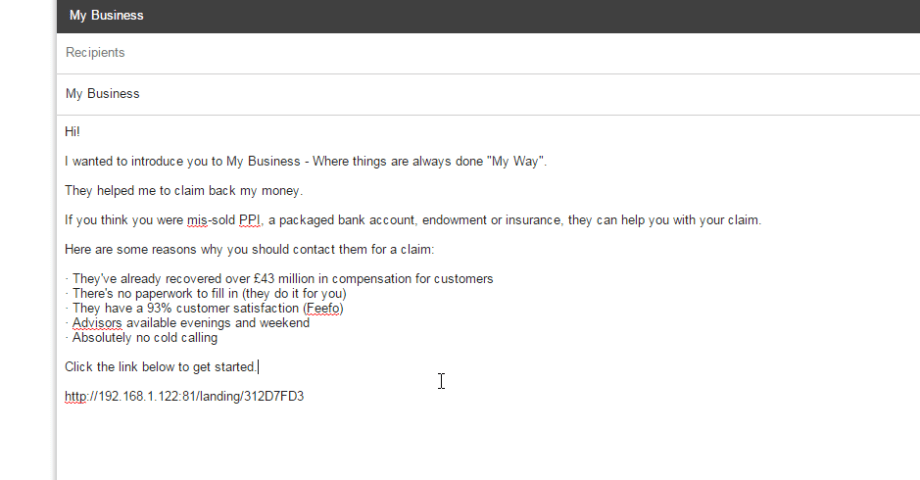 Referrer statistics
We make it easy for the referrers to see their statistics. They can track if they have created any leads and the rewards they have earned. It's all configurable!
New customer / Landing page options
Our landing pages have also gotten better.
Contact form vs. Web redirect
Depending on your type of business and what you want the new customer to do, you have two main choices:
Contact form: When filled out by the potential customer becomes a lead in our mini CRM system
Web redirect: Send the user to another page of your own, where they may register for your service or perform an action of your choice (requires setting up the web pixel)
Print coupon
We make it easy for the customer to print out a coupon with their referral code for all walk-in business. Not everyone will fill out a contact form, but they can print a nice coupon with the referral code (so you can track the referrer).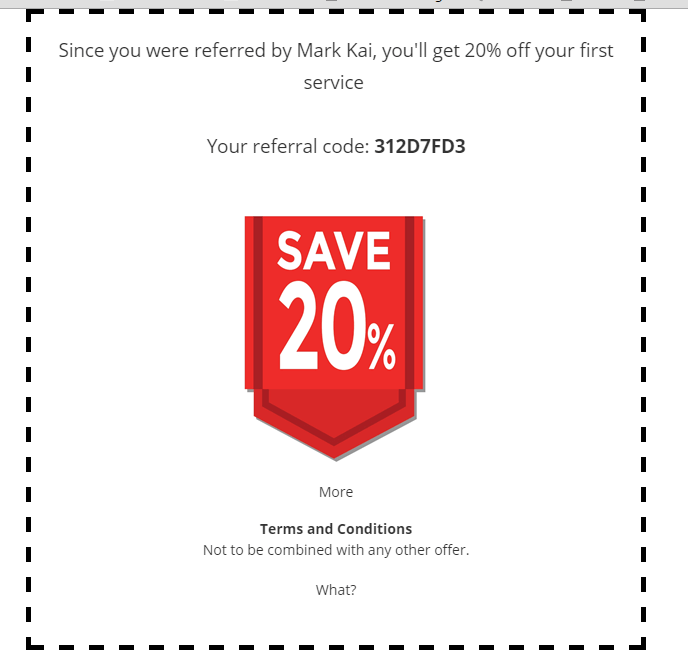 Keep giving us the feedback, so we can continue to make the product better! Take a look at the last product update we did.